George R. R. Martin Teases Timeframe for the Next 'Game of Thrones' Book
Nine years after the last instalment.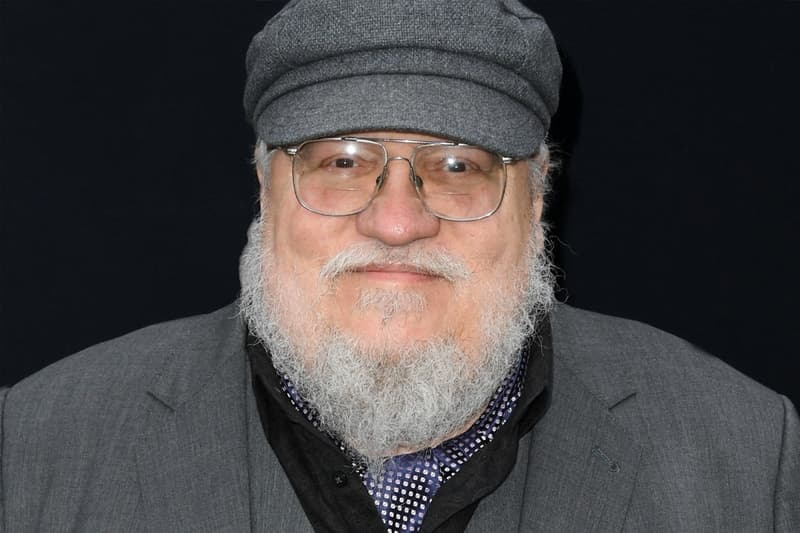 George R. R. Martin, the author behind the Game of Thrones series of fantasy novels, has offered fans a new update on the progress of the sixth instalment in the series, The Winds of Winter.
In a post on Martin's blog, the author writes that the COVID-19 pandemic has helped him to make progress with the book. "The enforced isolation has helped me write," he said. "I am spending long hours every day on The Winds of Winter, and making steady progress. I finished a new chapter yesterday, another one three days ago, another one the previous week."
Later in the post, while discussing a cancelled trip to the ConZealand convention that was due to take place in July, he writes, "I can always visit Wellington next year, when I hope that both COVID-19 and The Winds of Winter will be done," suggesting the novel could be set for a 2021 release.
Martin's progress on the novel has been famously slow; the previous instalment in the series, A Dance with Dragons, was released in 2011. As a result, the televised adaption of the novels was forced to move past the narrative of the novels, with the storyline continued by the series' showrunners, David Benioff and D.B. Weiss.
The TV show's finale, which aired last year, was a highly-publicised disappointment, with fans criticising the show's rushed plot-lines and unconvincing narrative resolutions.
Martin acknowledged his slow pace of writing in the post, writing "I do wish [my writing] would go faster, of course. Way way back in 1999, when I was deep in the writing of A Storm of Swords, I was averaging about 150 pages of manuscript a month. I fear I shall never recapture that pace again. Looking back, I am not sure how I did it then."
COVID-19 continues to affect massive change to the cultural calendar: it has also been announced that the release of Christopher Nolan's latest film, Tenet, has been delayed again as a result of the virus.