George R.R. Martin Says He Is in No Rush to Finish the 'Game of Thrones' Books
"I felt a tremendous amount of pressure for years now."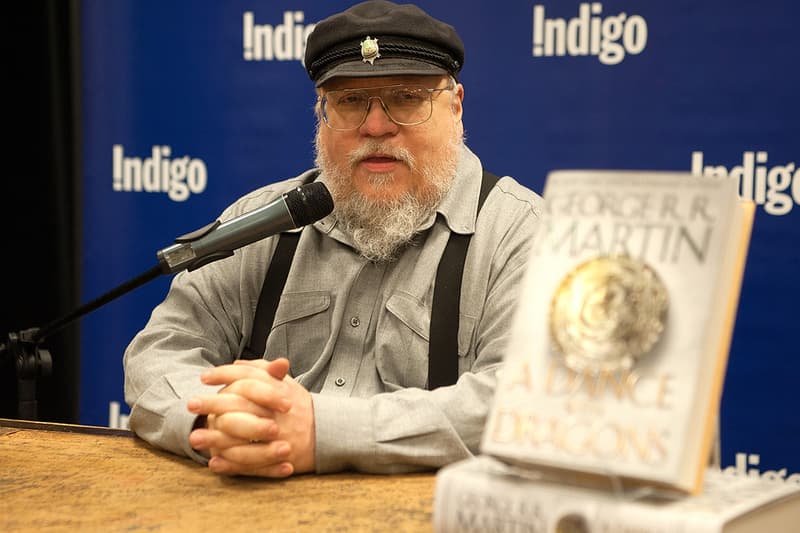 It's been around eight years since Game of Thrones author George R.R. Martin released A Dance of Dragons, the fifth book to the seven-book A Song of Ice and Fire series, and naturally much anticipation has been built for whatever's next in store, but fans may be disappointed to know that the 70-year-old author has no plans to rush the last two books of the series.
In a recent interview with Entertainment Weekly, Martin revealed that now that the hit HBO show has ended, he feels much less pressure to finish the remaining two books under a time constraint.
I felt a tremendous amount of pressure for years now. The most pressure I felt was a few years ago when I was desperately trying to stay ahead of the show. There was a point when the show was coming out in April and my editors said if I could finish the book by December they'd rush it out. And the pressure I felt that fall was the greatest pressure I've ever felt and then at a certain point it became apparent I'm not going to finish it by then. I don't only want to finish it, I want to make it as good as I possibly can. Since then there's been pressure but not like there was at that point. There's no longer a race. The show is over. I'm writing the book. It will be done when it's done.
Most will remember that the recent conclusion of Game of Thrones on HBO was, to many fans of the show, rather disappointing, and there was quite a bit of internet uproar in the form of a petition hoping for a re-shoot and re-write of the final season. When asked if this affected the way Martin would write the remaining books, the author said that "you've been planning for a certain ending and if you suddenly change direction just because somebody figured it out, or because they don't like it, then it screws up the whole structure." He continued, "So no, I don't read the fan sites. I want to write the book I've always intended to write all along. And when it comes out they can like it or they can not like it."
Elsewhere in entertainment, Super Size Me is coming back for a sequel investigating "healthy" fast food.