The Cleveland Cavaliers Officially Waive J.R. Smith
But the former Sixth Man of the Year won't be going to the Los Angeles Lakers.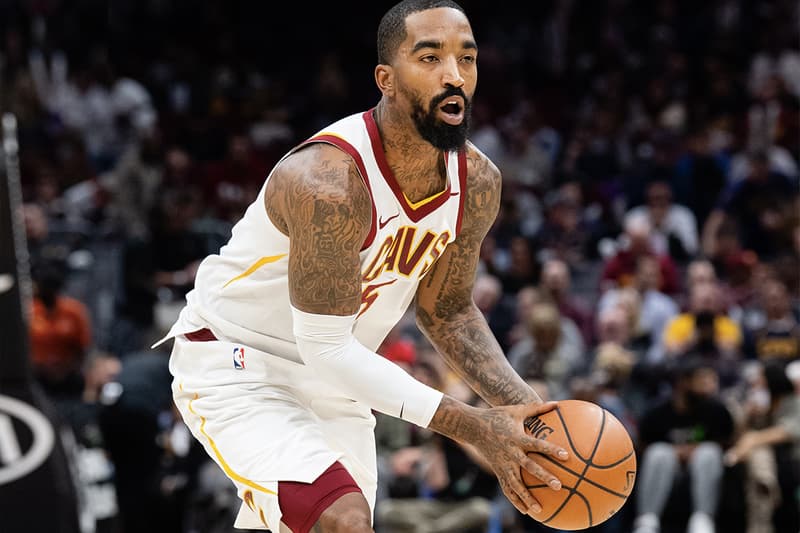 After numerous unsuccessful trade attempts, the Cleveland Cavaliers have officially waived J.R. Smith. The NBA shooting guard was released July 15, just before his $15.6 million USD contract for the upcoming season became guaranteed.
While this move opens the team's salary-cap and will move then under the luxury tax threshold, it leaves the former Sixth Man of the Year without a team. "Technically my whole career's been in limbo, so this is easy for me," Smith said in a recent interview. He only suited up for 11 games last season in the hopes of being traded or released, but it was a mutual decision between him and the organization.
As a free agent, Smith is now allowed to sign anywhere. Previous rumors pointed to the Los Angeles Lakers as his next landing spot alongside former teammate LeBron James, but ESPN's Adrian Wojnarowski called the situation "unlikely." No confirmed announcements of interested teams have been reported as of writing.
The Cavs acquired Smith in a trade from the New York Knicks in January 2015. He became a key player in winning the 2016 NBA Finals, where he shot two 3-pointers during the most crucial period in Game 7. The Cavs dethroned the Golden State Warriors and overcame a 3-1 series deficit, also effectively ending the 52-year Cleveland sports curse.
In case you missed it, Russell Westbrook is playing for the Houston Rockets next year.
Sources: The Cleveland Cavaliers have waived JR Smith, making him a free agent. Cavs had been attempting to move Smith all the way up until the 5 p.m. ET waiver deadline today.

— Shams Charania (@ShamsCharania) July 15, 2019
Once guard JR Smith clears waivers, the Los Angeles Lakers are an unlikely destination, league sources tell ESPN.

— Adrian Wojnarowski (@wojespn) July 15, 2019
Today is most likely Jr Smith's last day as a Cavalier. Most people, including media members criticize him for what happened at the end of game 1 in 2018.

This is my Jr Smith. Without him, we dont win the championship in 2016.
Thank you @TheRealJRSmith for everything❤ pic.twitter.com/cU69EVzZUU

— Alan Sheeeb (@AlanSheb) July 15, 2019