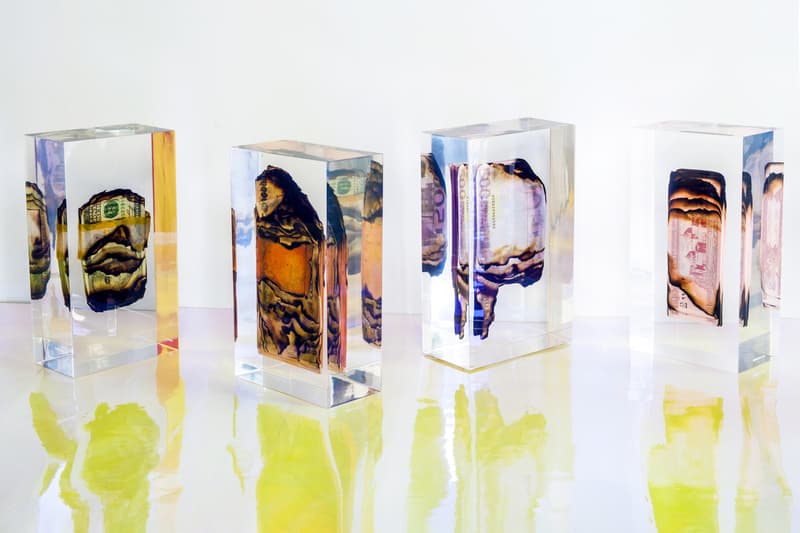 Micah Spear Launches Instagram Auction In Support of Organizing Black Foundation
The New York-based artist is auctioning off one of his Ø sculptures.
---
New York-based artist and designer Micah Spear took to Instagram today to announce a special auction in support of Organizing Black — "a grassroots, member-led organization dedicated to fighting for liberation for all Black people by building local power."
Starting today and running until Tuesday, June 9, 12 p.m. PDT, Spear is auctioning off one of his acclaimed Ø [Null] sculptures — a burnt $10,000 USD bill encased in an 8x5x2.5 inch piece of solid lucite. Currently, at the time of publishing, the highest bid is $1,100 USD.
Ø [
Null
] was first introduced in 2017 at a joint show with Julian Klincewicz in Tokyo, Japan. It was said to comment on themes related to consumerist culture and the social value we place on money and its perceived worth. "The work is not about destroying money," said Spear, "it is about nullifying the contract that binds us all."
Head over to the above Instagram post to place a bid. Then be sure to follow @organizingblack.