Kevin Durant Buys 5% Ownership Stake in Philadelphia Union
Hoping to grow the Union footprint while developing community programs in Pennsylvania.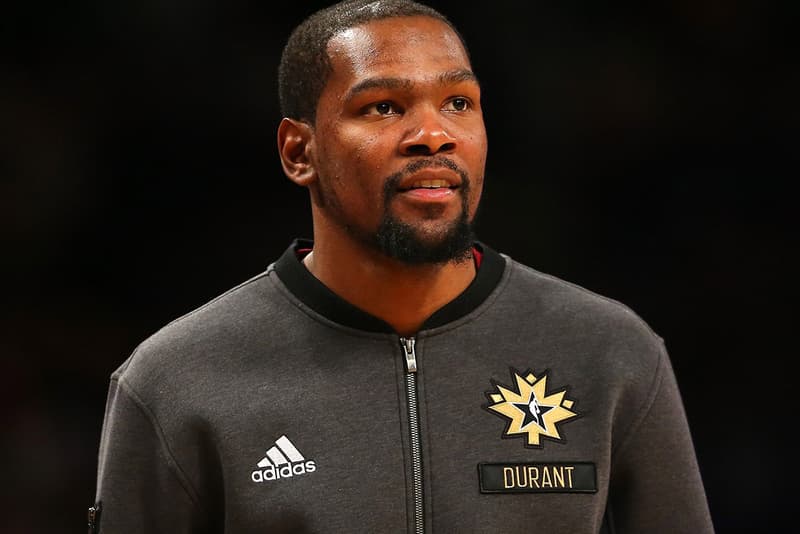 Today, Brooklyn Nets' Kevin Durant joins the Philadelphia Union of Major League Soccer as an investor and community partner. Durant acquired 5 percent of the Union, with an option to purchase an additional 5 percent in the future. He joins Houston Rockets guard James Harden and Seattle Seahawks quarterback Russell Wilson as investors in MLS teams.
The deal includes a partnership with Thirty Five Ventures — a business startup run by Durant and sports business executive Rich Kleiman — which will focus on growing the Union footprint in the sports world and expanding the Union's community outreach in conjunction with the Kevin Durant Charity Foundation. The pair have committed to developing programs that tackle racial and social injustice in their communities and beyond, address COVID-19-related needs and support youth sports programming. "We set out to create a different type of partnership that isn't simply a passive ownership stake, but real involvement across marketing and business development from the whole Thirty Five Ventures team," Kleiman explained.
"I'm excited to partner with the Philadelphia Union for years to come," Durant said. "My team and I connected instantly with the Union coaching staff and leadership, as well as the team's story. Off the pitch, I'm looking forward to working in the Chester and Philadelphia communities and making an impact in the same way that the KDCF has been able to in my hometown of Prince George's County." With the team valued at over $325 million USD, the valuation of Durant's stake is at least $16.25 million USD.
In other news, Kyrie Irving and Dwight Howard have publicly voiced concerns about returning to the court due to COVID-19 and #BlackLivesMatter protests.