Kellogg's Mashups Cereal Mixes Frosted Flakes With Froot Loops
A new iconic combination.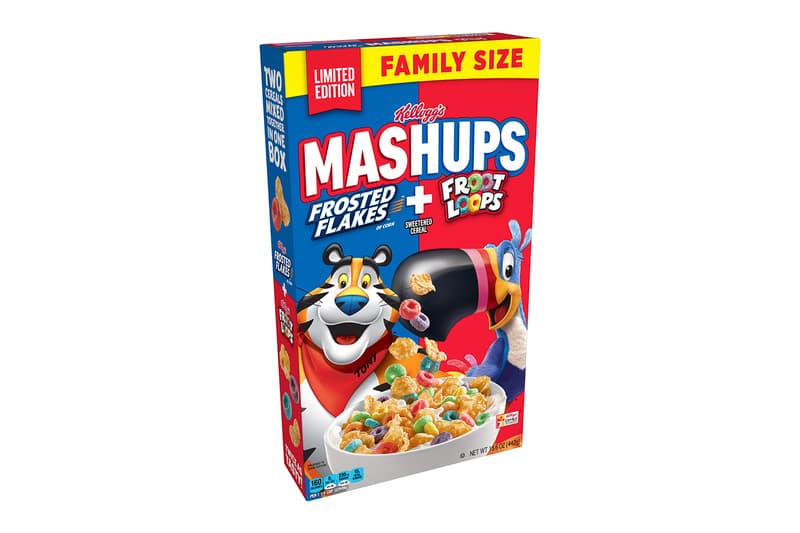 1 of 2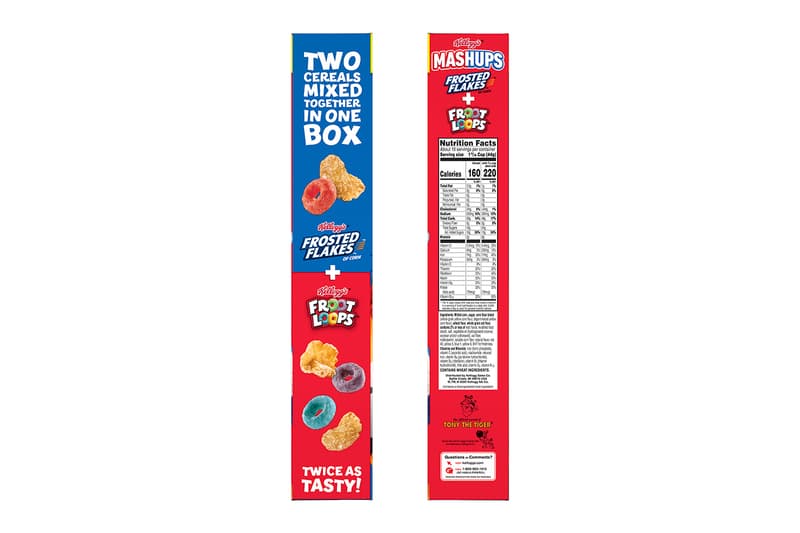 2 of 2
Looking to make mornings a little bit better, Kellogg's has now revealed its new Mashups Cereal. The mix references how many people already enjoy their cereal by mixing two or more different flavors together. Creating a new iconic combination, the cereal option brings Frosted Flakes and Froot Loops together for the first time ever.
The limited-edition Mashups Cereal creates an unexpectedly delicious flavor associated with classic mascots Tony the Tiger and Toucan Sam. "Kellogg's is always looking to innovate and deliver new experiences that our cereal fans desire," said Erin Storm, marketing director of Kellogg All Family Cereal. "As almost half of cereal lovers mix cereals together, we wanted to make this two-in-one breakfast experience even easier. With Kellogg's Mashups Cereal, families have a convenient way to enjoy a delicious mix of Kellogg's Frosted Flakes and Froot Loops all in one box."
The Kellogg's Mashups Cereal is available now in 9.8 and 15.6-ounce boxes at stores nationwide.
For more food and beverage news, Wendy's and Pringles recently teamed up for a Baconator flavored chip release.