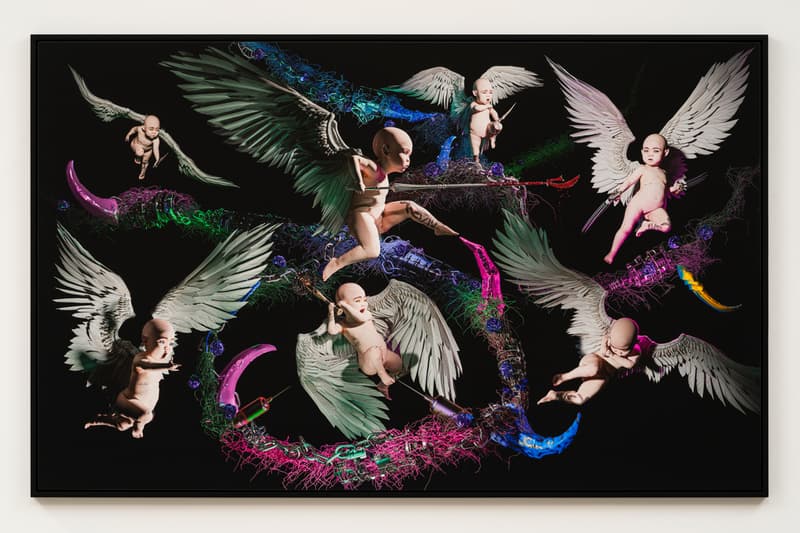 1 of 28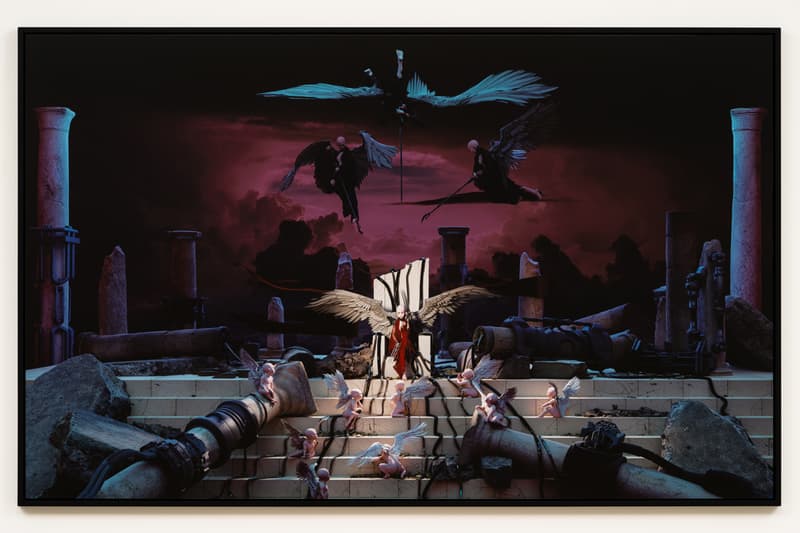 2 of 28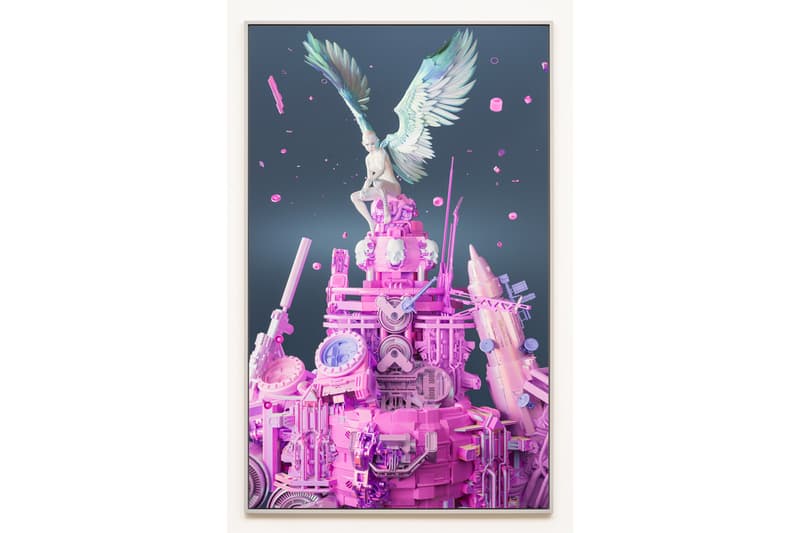 3 of 28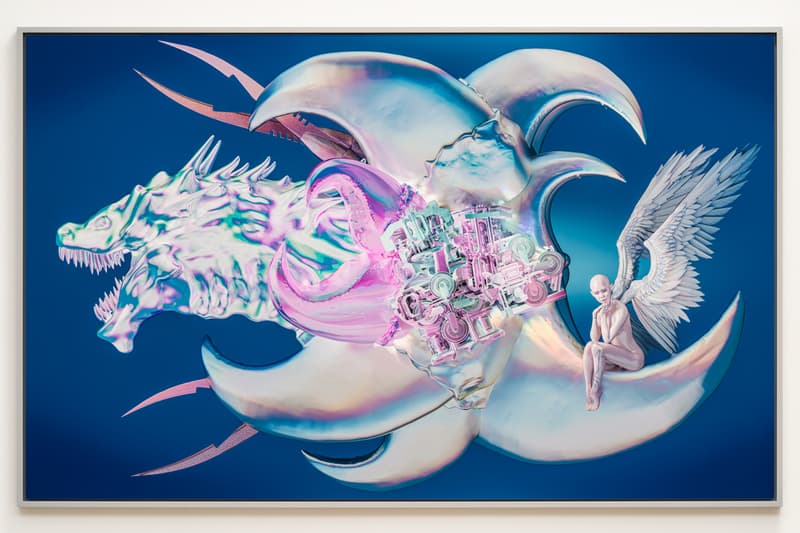 4 of 28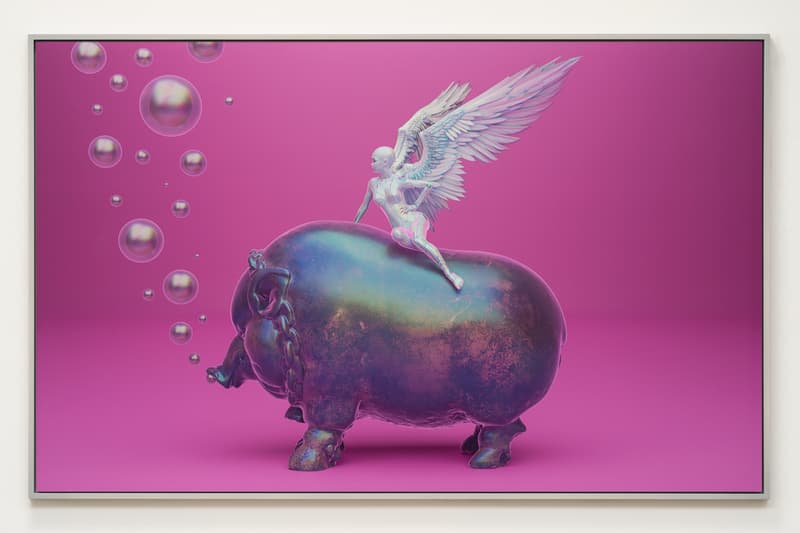 5 of 28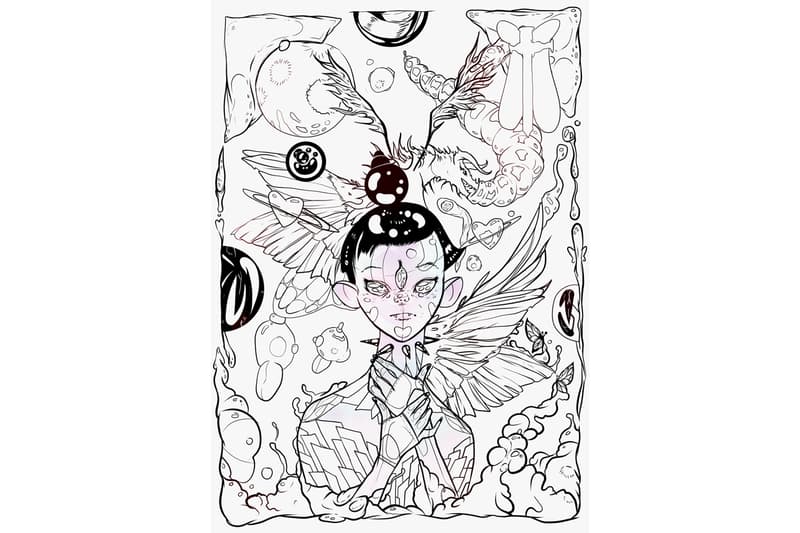 6 of 28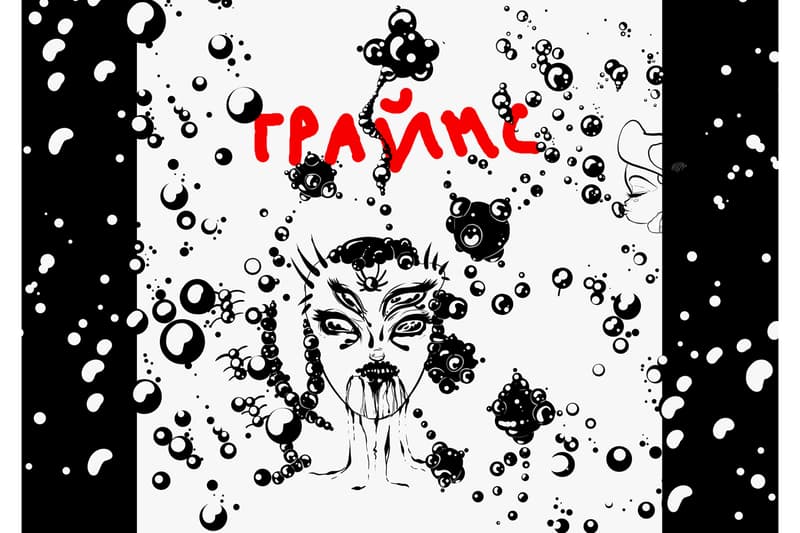 7 of 28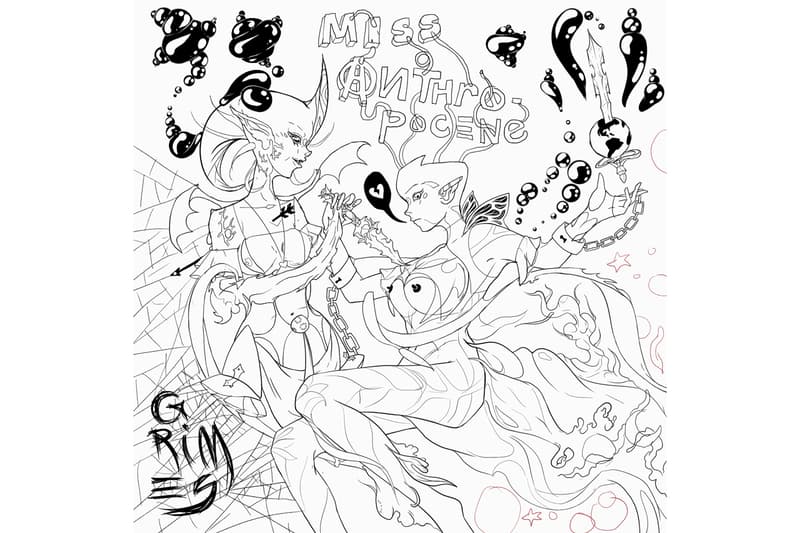 8 of 28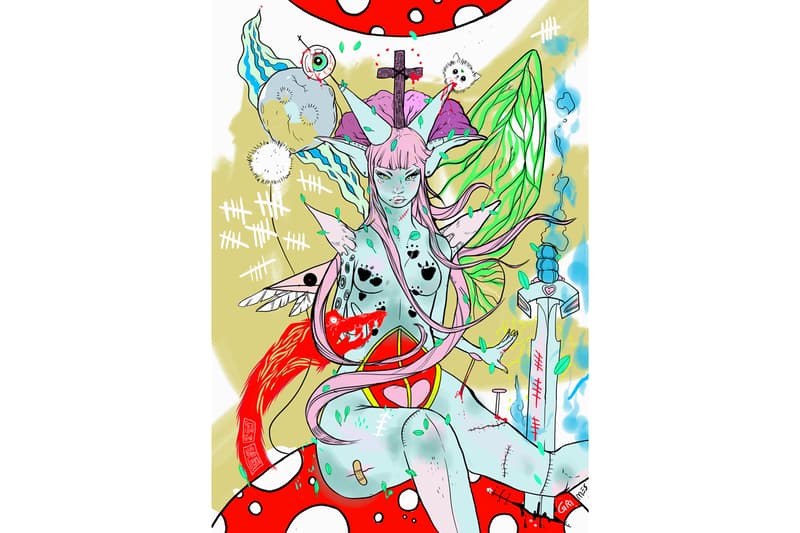 9 of 28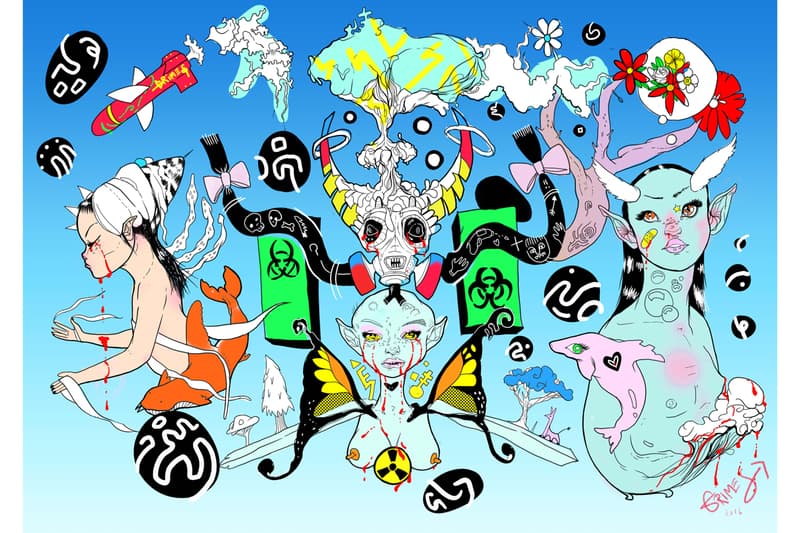 10 of 28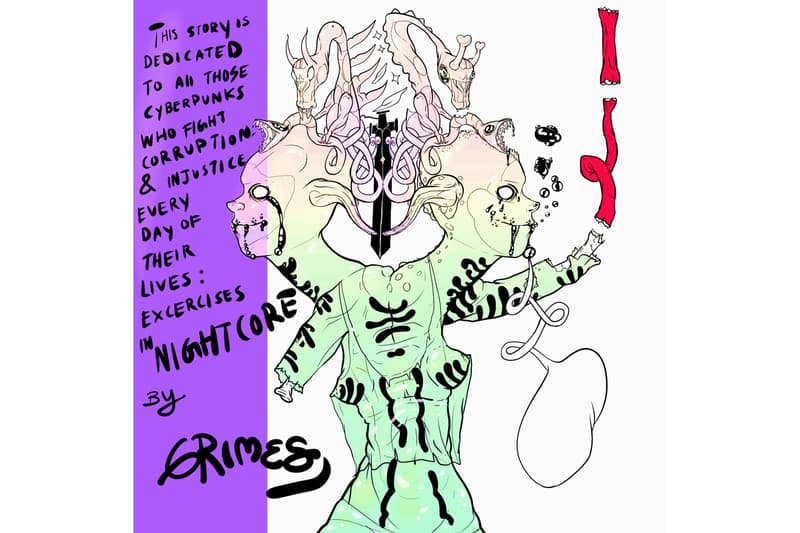 11 of 28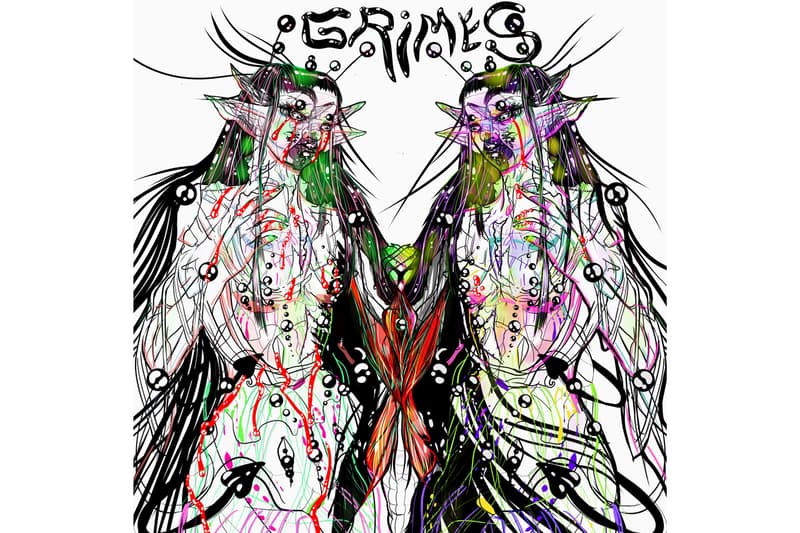 12 of 28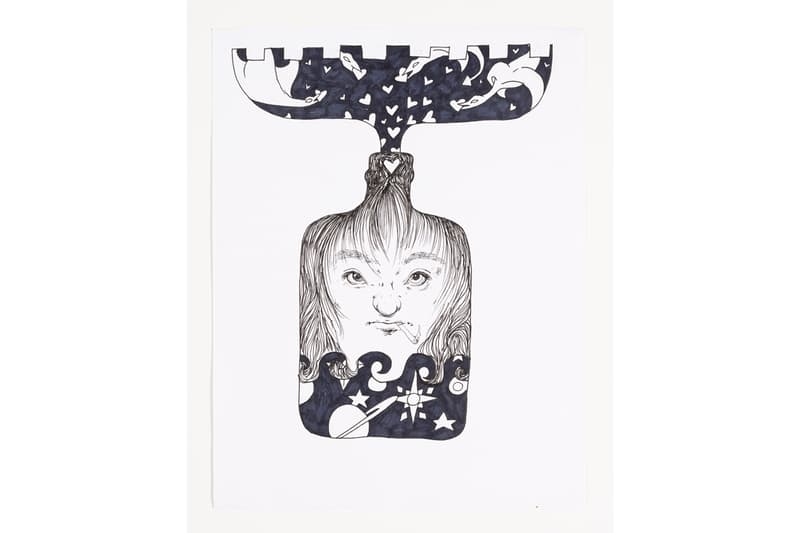 13 of 28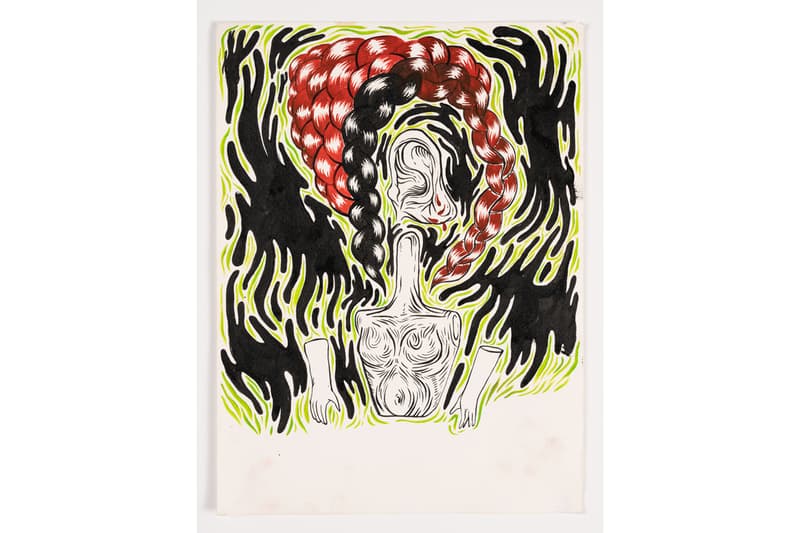 14 of 28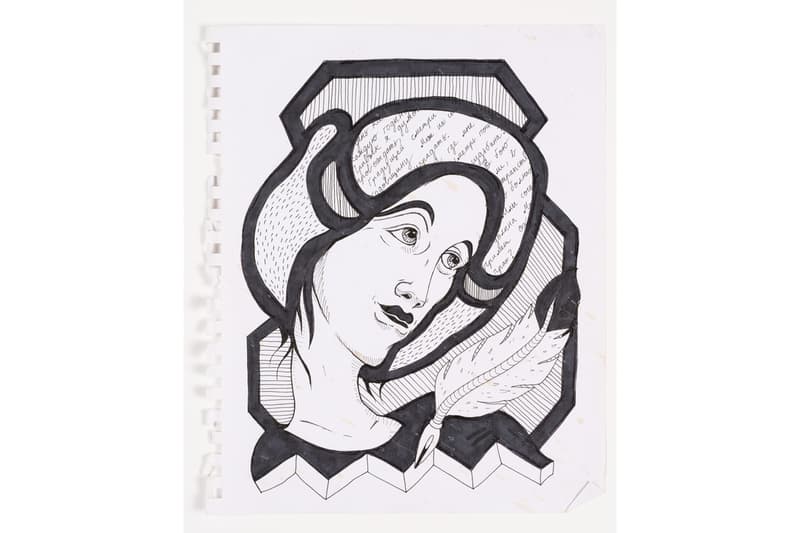 15 of 28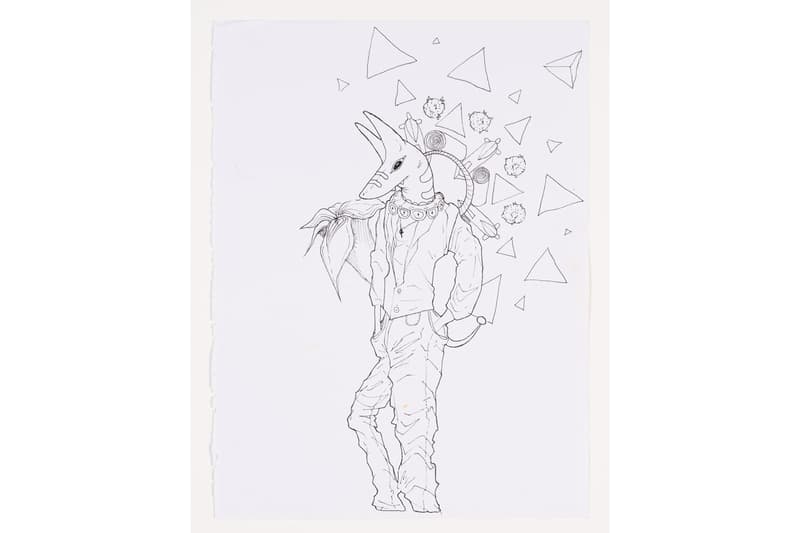 16 of 28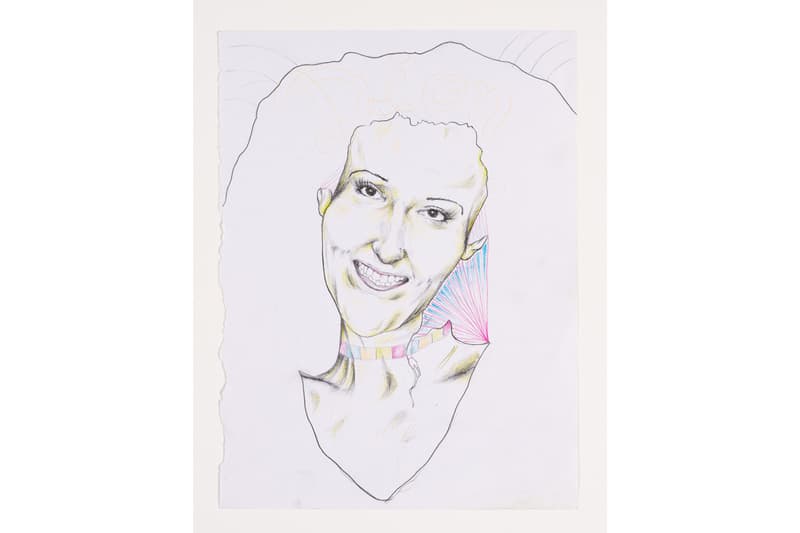 17 of 28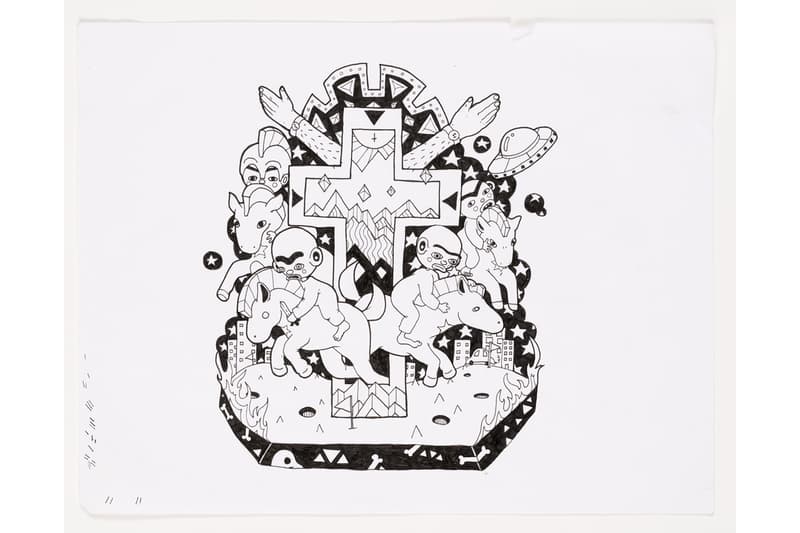 18 of 28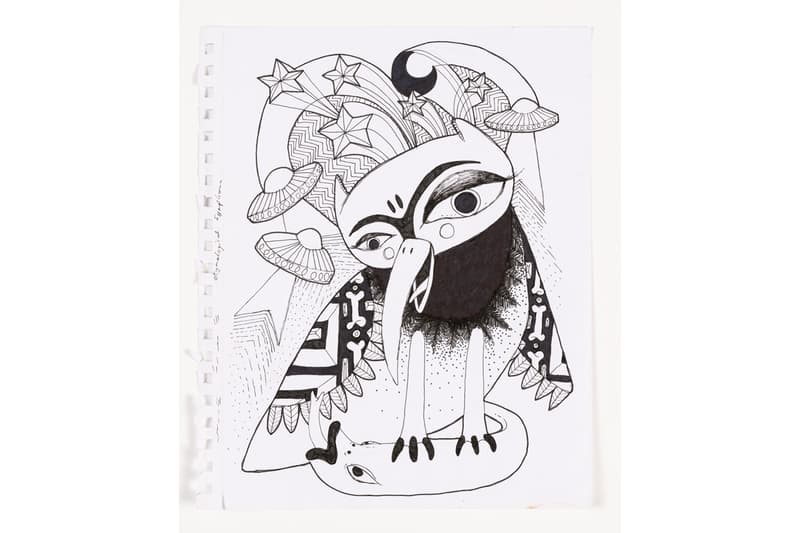 19 of 28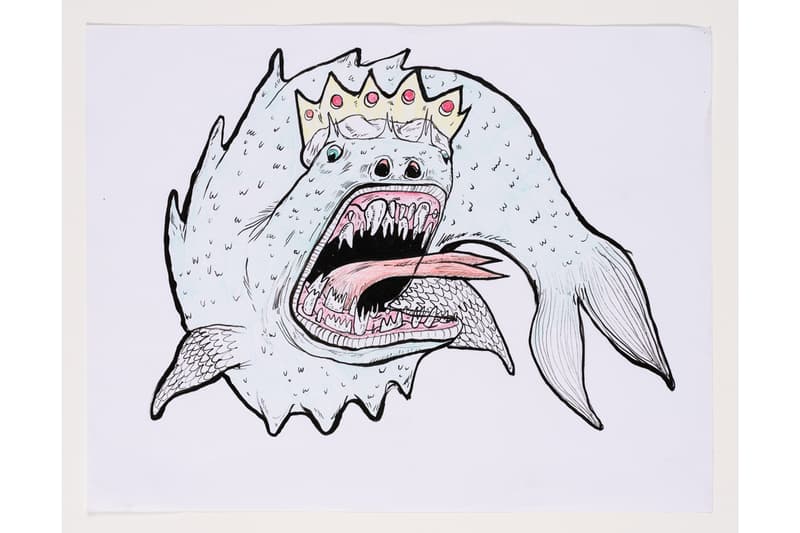 20 of 28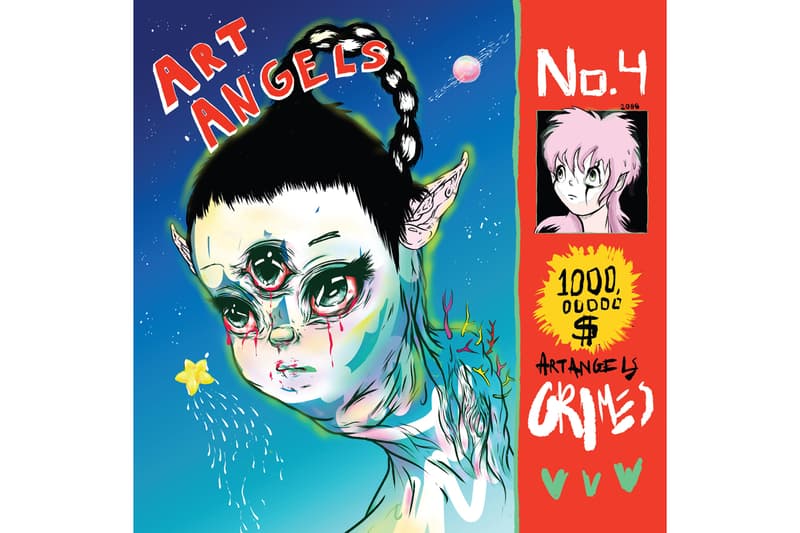 21 of 28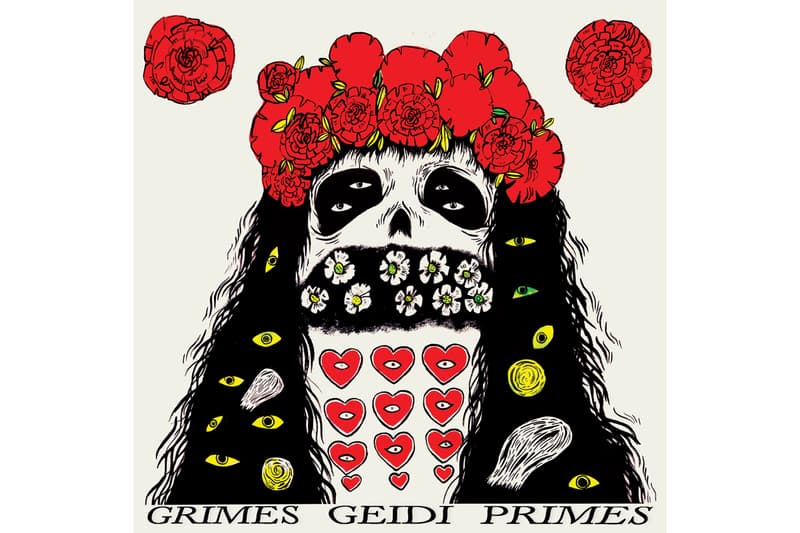 22 of 28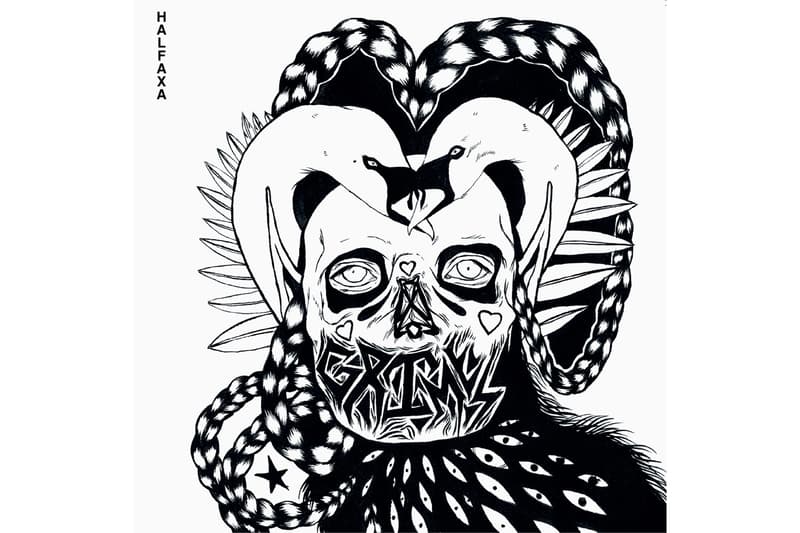 23 of 28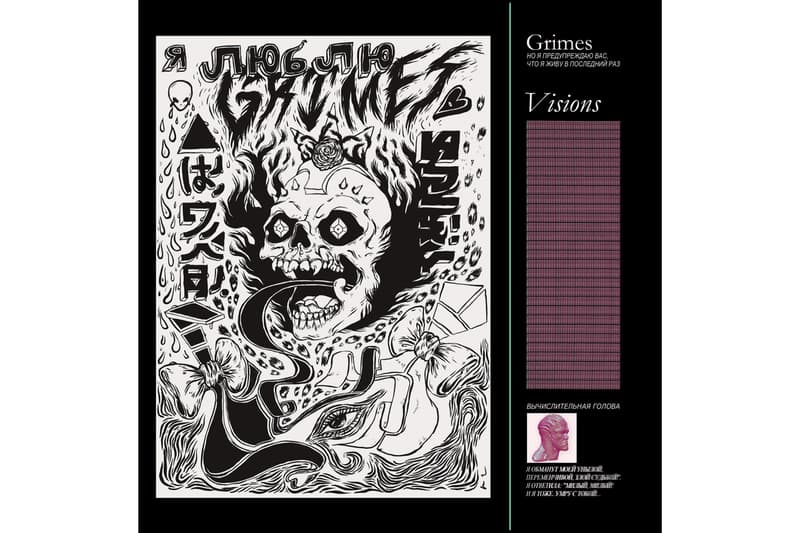 24 of 28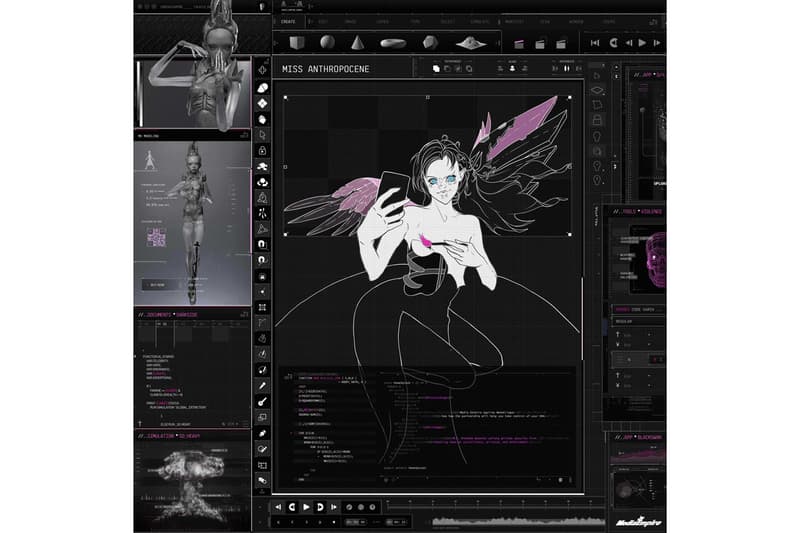 25 of 28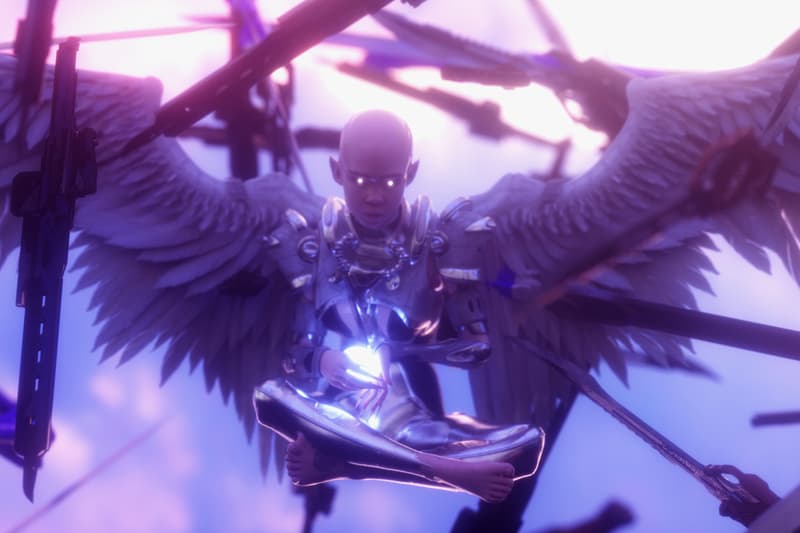 26 of 28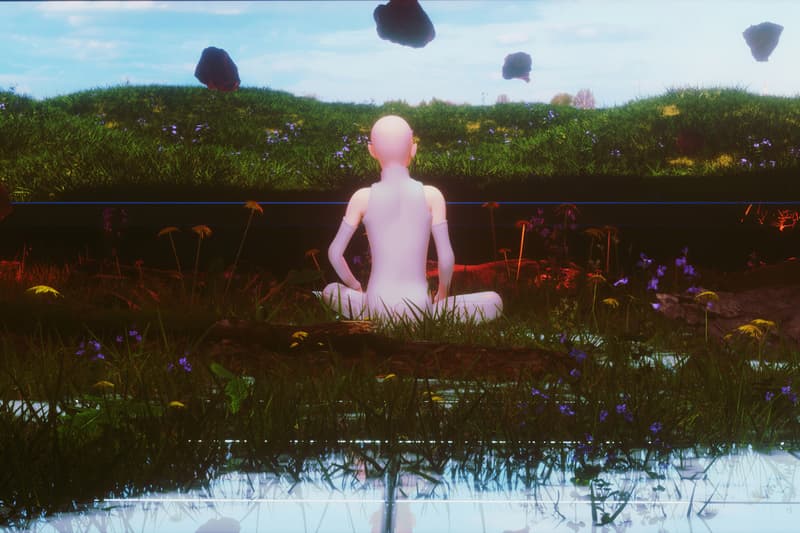 27 of 28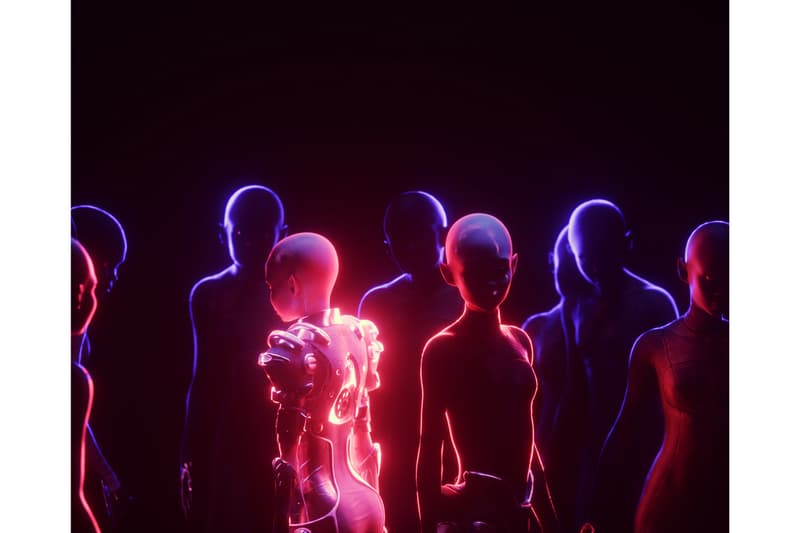 28 of 28
A Closer Look at Grimes' Artworks in "Selling Out" Exhibition
Drawings, prints, photographs and "a fraction of her soul."
---
Grimes recently launched her first art exhibition titled "Selling Out" at Maccarone Los Angeles and Gallery Platform. The online presentation includes original drawings, prints, photographs, and a conceptual work aptly called Selling Out — which inspired the show's title — that features "a legal document whereby the purchaser acquires a percentage of Grimes's soul," as reported by Bloomberg News. The price of Selling Out was initially on sale for $10 million USD, but the artist decided to settle on a "best offer" price to leave it up to the public decide how much her soul should cost.
Describing Selling Out, the gallery expressed: "Selling Out, a conceptual artwork that lends its title to the exhibition, is the culmination of Grimes' holistic art practice. It expands upon the conceit of partitioning and re-administering one's identity, whose art is their soul. Selling Out is executed as a contract in which Grimes sells a fraction of her soul, formalising the idea that every time an artist sells a piece of their art, part of the soul is sold with it. The purchaser will enter into a contractual agreement that outlines the terms of ownership and ultimately the connection to the joy of artistic expression."
With this show, Grimes aims to explore the notion of identity potential in today's digital age with fantastical works that reflect her music.Apart from Selling Out, another notable work included in the show is a digital avatar titled WarNymph that the artist created in collaboration with her brother and artistic partner, Mac Boucher.
The exhibition is currently on view at Gallery Platform Los Angeles until June 3, and at Maccarone Los Angeles through August 31. Get a closer look at the select works from the online exhibition in the slideshow above.
Elsewhere in art, Christo, the artist renowned for his monumental site-specific installations has passed away at the age of 84.