Music Executives and Managers of Pharrell, Future and More Launch Black Music Action Coalition
Created to address "racial inequities" in the music business.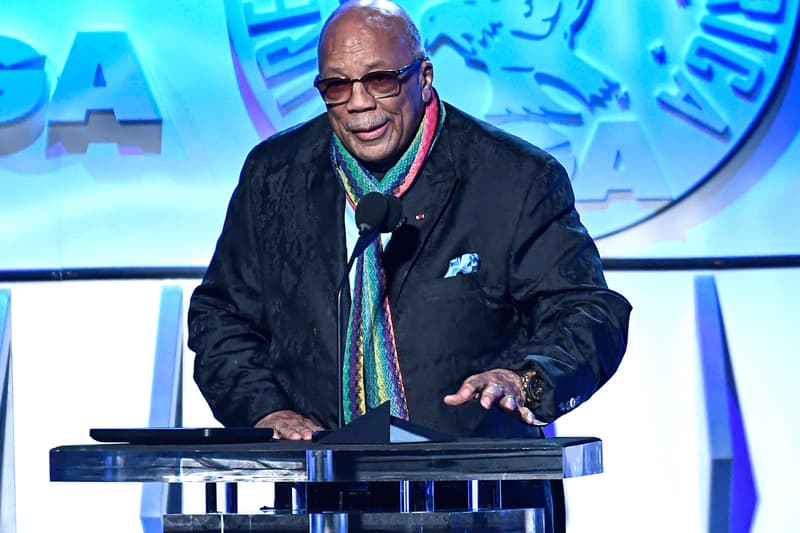 Music execs and managers of some of hip-hop's biggest stars have come together to form the Black Music Action Coalition (BMAC), created to support the #BlackLivesMatter movement.
According to reports, the BMAC's founding members include Pharrell's manager Caron Veazey, Travis Scott's manager David Stromberg, Future, Nas and Gunna's manager Anthony Saleh and Post Malone's manager Dre London to name a few. Joining the group as an advisory board are music executives Clarence Avant, Irving Azoff, Quincy Jones and Ron Sweeney.
"This advocacy organization endeavors to uphold and actualize the mission of Black Lives Matter in the music industry and reach racial justice not just across labels, publishers, agencies, distributors, and DSP's but throughout society at large," BMAC said in a statement. In an open letter, the organization added, "We created BMAC to address long standing racial inequities in the business, the financial impact of those inequities for both Black artists and executives, and ways we can work with you urgently to solve these problems. Additionally, BMAC will support groups and programs committed to progressing the equality of Black lives around the country."
On top of its own advocacies, the BMAC will also be conversing with the CEOs, senior management and task force heads of companies that have pledged initiatives to support the social justice movement, in order to "directly address systemic racism head-on and put plans in place for long-term and lasting change."
Elsewhere in music, Beyoncé and TIDAL released an extended a cappella version of her new track "Black Parade."