An 'Attack the Block' Sequel May Be Coming
With John Boyega reprising his breakout role.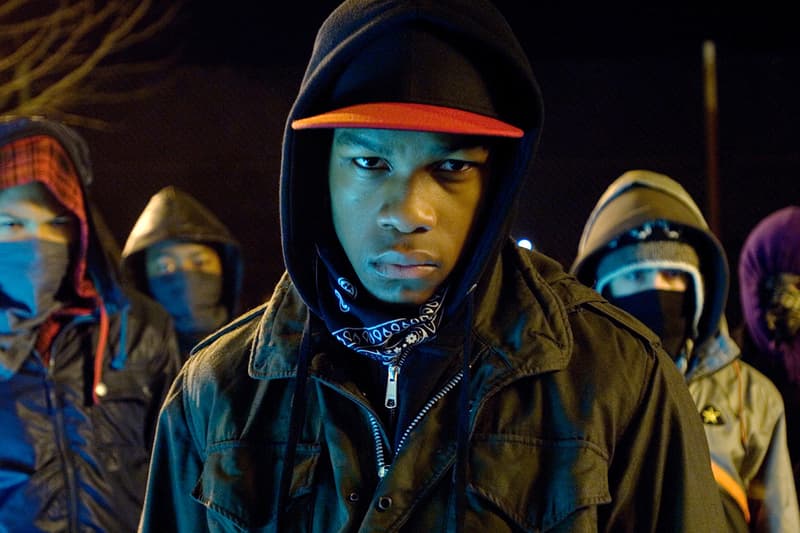 Attack the Block, the 2011 action-comedy film that was John Boyega's first significant role, may be returning for a sequel.
Joe Cornish, who wrote and directed the original movie, discussed the potential follow-up while appearing on the Script Apart podcast.  "We've got ideas," Cornish said. "I met with John a couple of months ago to talk about it. We've always had ideas after the first one. But obviously we've both been busy doing different things."
The first film, which follows a group of South London teenagers who are attacked by alien invaders, was critically acclaimed at the time of its release, and has gained a new resonance in the midst of the ongoing protests for racial equality.
Earlier this month, Boyega gave an impassioned speech while attending the #BlackLivesMatter protests in London, causing the actor to later voice concern that his vocal stance on social justice would cost him future roles.
Cornish acknowledged the film's pertinence during the interview, saying "the movie's nearly ten years old now, and it's trying to address issues that were fairly ingrained then, and have certainly stuck around…at the time when it came out, it put a lot of people's backs up, because it has a very unusual protagonist and arc."
He went on to add, "it's wonderful that people are revisiting the film…most of all, it's a moment for John, and it's a moment for hopefully some social change. To be a tiny little part of something that I hope is much, much bigger is exciting."
Boyega himself tweeted about the potential project, writing "….think imma need the whole of London for an army on this one……" and confirming that he would push for open auditions, allowing a more diverse pool of auditionees for roles.
….think imma need the whole of London for an army on this one…… https://t.co/hGu9IL4UBJ

— John Boyega (@JohnBoyega) June 17, 2020
The British film industry is slowly gearing up after forced lockdowns, with movies including Jurassic World: Dominion resuming production in the U.K.