'Jurassic World: Dominion' Has Resumed Production
The first major movie to pick up filming during the pandemic.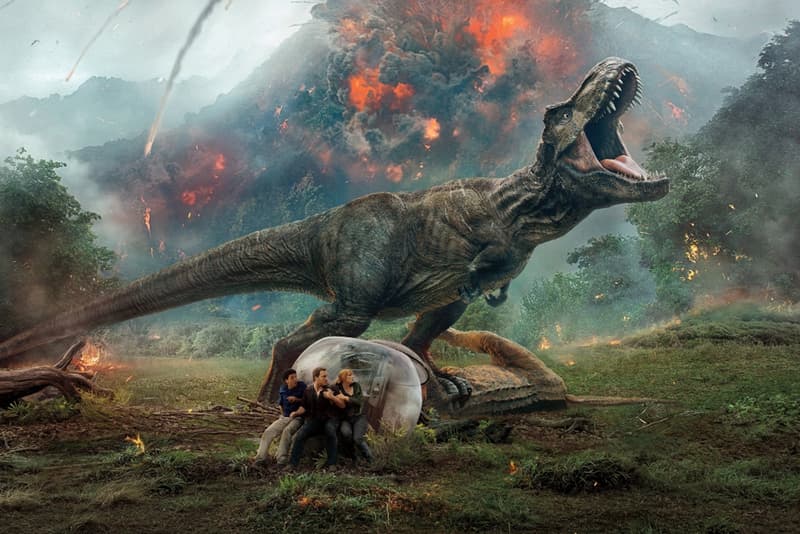 After three months of enforced hiatus caused by the COVID-19 lockdowns, the movie industry is slowly showing signs of restarting. Jurassic World: Dominion, the third instalment in the Jurassic Park reboot, is the first major motion picture to resume production.
The film, which stars Chris Pratt and Bryce Dallas Howard, is set to begin rolling on July 6 at Pinewood Studios in the U.K. Like all other productions, it was abruptly halted in mid-March, four weeks into a 20-week shooting schedule, as businesses worldwide were forced into suspension.
Universal, who are producing the movie, have clarified that strict guidelines will be introduced to ensure that filming follows safety guidelines for actors and crew.
This will include an on-site medical team, hand-sanitizer stations, and obligatory training for all cast and crew. Masks will be mandatory for everyone besides actors when they are performing. In addition, anyone showing symptoms of the coronavirus will be isolated immediately before being sent home.
Speaking to Deadline, a production executive associated with the film said, "We want to make sure that we are going above and beyond the national protocols to create a safe environment. Cost isn't our main concern now: it's safety."
Since the U.K. government gave their permission for productions to resume filming last month, studios are working on how to continue while adhering to health and safety guidelines. Movies including The Batman have not yet resumed.
The COVID-19 pandemic continues to raise complications for the film industry: earlier this week, it was confirmed that next year's Academy Awards would be postponed by two months.