Airlines Ban Alcoholic Drinks on Aircraft Due to Coronavirus
Delta, British Airways and Cathay Pacific have placed their own restrictions.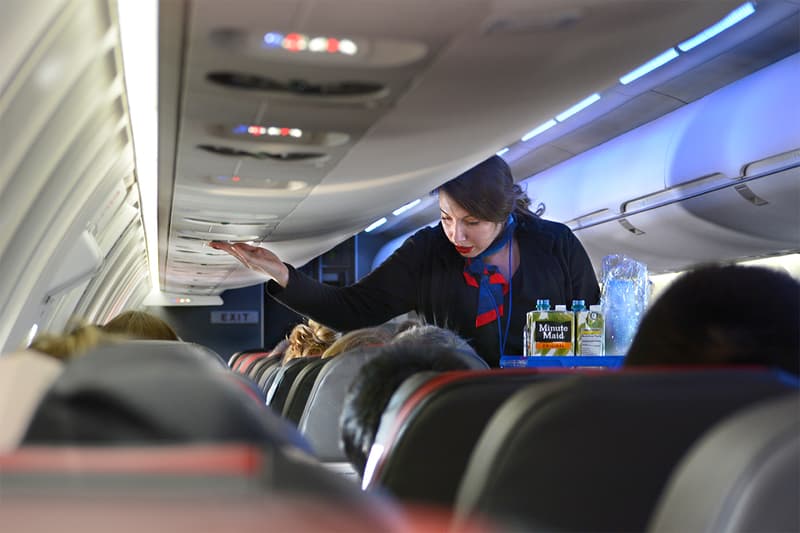 Although normal air travel won't be returning for a long while, airlines such as Delta, KLM and American Airlines will temporarily halt their alcoholic drinks service as a precautionary measure against the coronavirus pandemic. According to CNN, the ban stems from the airline industry's desire to reduce crew and passenger interaction, in addition to the compulsory use of face masks on a flight as the world continues to battle COVID-19.
In America, Delta will only be offering beer, wine and spirits on international flights, and American Airlines will serve alcohol to international flights and First Class passengers. Over in Europe, British low-cost airline Easyjet and flag carrier British Aways, Virgin Atlantic and the Netherlands' flag carrier KLM have also announced their own restrictions: passengers on Easyjet flights will only be allowed to bring food and non-alcoholic drinks, and water will be the only drink available; British Airways will be halting alcoholic drinks service on short-haul flights for Economy class; Virgin Atlantic will be suspending alcoholic drinks service completely; KLM will not be offering hot and alcoholic drinks. Finally, in Asia and Australia, Hong Kong's flag carrier Cathay Pacific will be suspending the pre-meal bar and -pre-poured drinks service, while Virgin Australia will only be serving water and a snack.
In other COVID-19 news, the 2021 Oscars have been postponed.