Stay Home Snaps: Shohei Habata
The Japanese tastemaker prefers a minimalist, refined living space.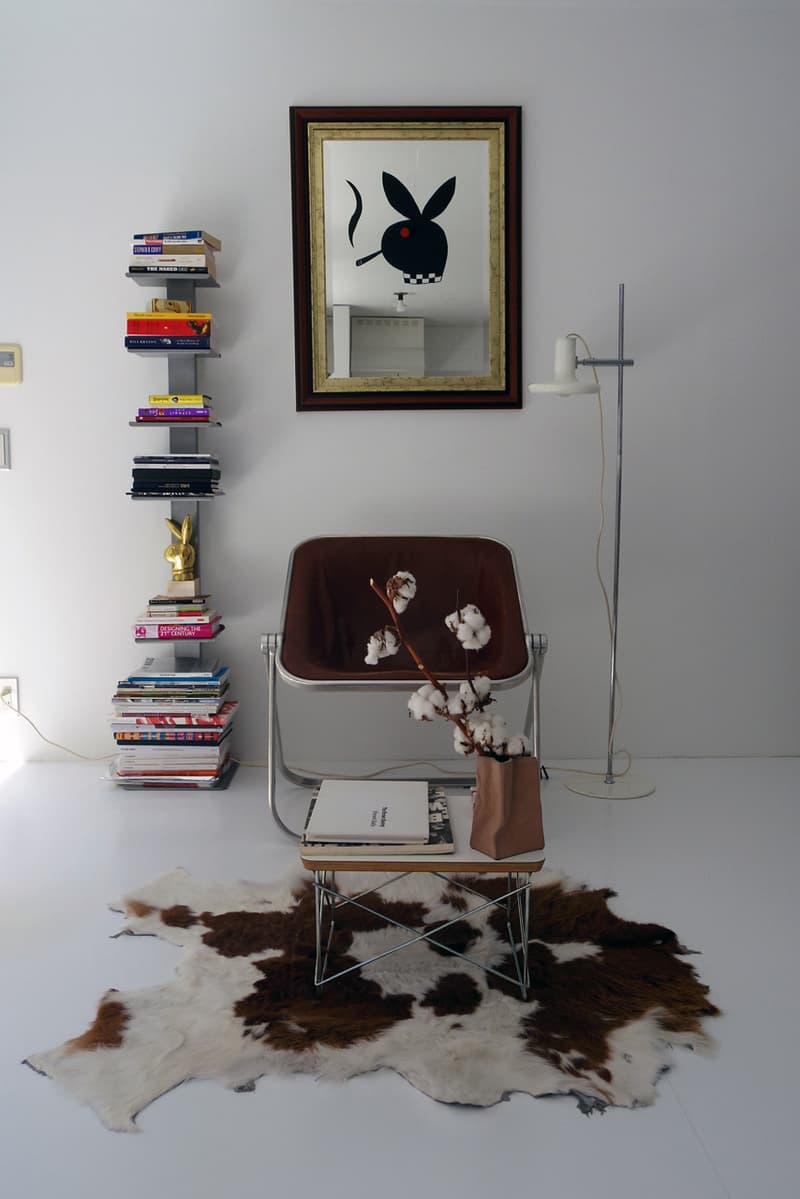 Stay Home Snaps: Shohei Habata
The Japanese tastemaker prefers a minimalist, refined living space.
Shohei Habata's tenure as the buyer for renowned Tokyo retailer NUBIAN exposed the young fashion enthusiast to a wide array of influential designers and creatives. Now HBX special project manager, the Tokyo resident is still exploring diverse sources of inspiration, even while self-isolating during the global quarantine.
Inside his thoughtfully organized apartment, Habata indulges in comfortable clothes and mind-clearing scents. Accompanied by a curated selection of retro furniture, Habata is using the time at home to unplug and reflect.
What's your daily routine?
I wash my face as soon as I wake up and I go downstairs to make myself a cup of coffee in my beloved Fire King mugs. I also have a power juice and mix some soy milk with kale powder to kick off my day. Then I spend like a hour cleaning my room. Since we can't exercise much due to the current situation, it's always good to arrange a time in your day to move your body to refresh your mind. After work, I usually pour a glass of wine and play some slow music and read books or watch movies depending on my mood.
Where in your home do you like to work?
I work in my living room. The sunlight comes in from my big windows there and I always keep them wide open to let fresh air in. I also have this amazing scent from Dr. Vranjes that makes me feel relaxed.
What do you wear while working from home?
To be honest, I'm mostly in my bathrobe. I heard that most people wear stuff that are as close as their work clothes to switch their mind into working mode, but I like being comfortable and my bathrobe is way too comfy. Other than that, I wear vintage sweatpants and vintage sweaters or shirts.
How do you stay in a good headspace while in isolation?
I read books and sometimes do puzzles, just like my childhood. I also customize my old vintage jackets and do some sewing. I'm trying to stay away from the internet as much as possible after work; I realized during this isolation period that I've been heavily addicted to social media. I also don't have a TV in my house because I prefer not to overwhelm myself with unnecessary information. Above all, I am tired of hearing the word c*rona.
What are you listening to and doing for fun?
I have been listening to Stan Getz, Ryuichi Sakamoto, Julie London, Orion Sun a lot lately while I am working but The Weeknd, Playboi Carti and JP THE WAVY when I want to boost my energy. I watch tons of old movies to keep me happy and creative. Sometimes I watch movies just for inspiration. There are some movies that I watch over and over, but not for the script nor the story, rather to look closely at the outfits and furniture, color tones and scenes. These inspire me a lot.