Snow Peak Delivers Campground-Friendly Takibi Cooking Set
Featuring the brand's Cast Iron Oven, Lifter Pro Set, and fire-resistant Camper's Mittens.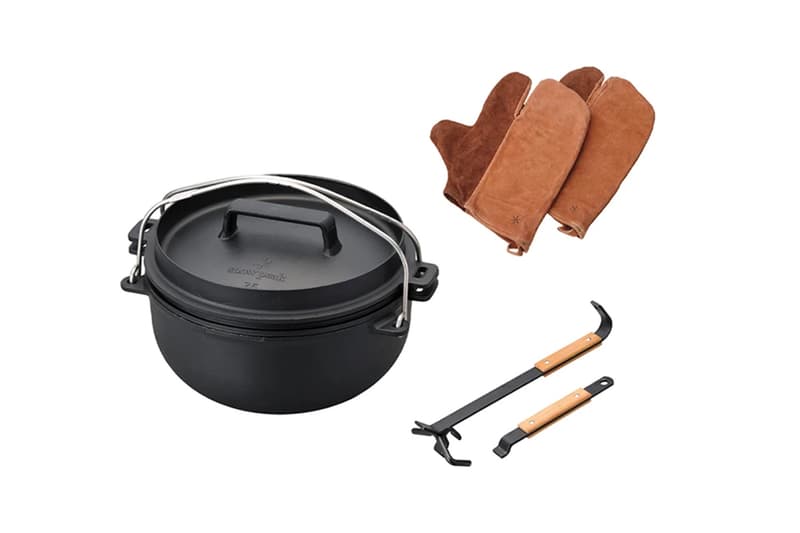 After collaborating with Mountain Research on various pieces for its upgraded campground essentials, Snow Peak has now returned with a Takibi Cooking Set for those looking to enjoy the outdoors.
A part of its Takibi line, the new set features the brand's 26cm Cast Iron Oven, the Lifter Pro Set, and the fireproof Camper's Mittens for ensured safe cooking. The Cast Iron Oven features a rounded bottom for increased heat conduction and can be used for cooking at the campgrounds or at home. The Lifter Pro set has been constructed from iron and bamboo and has been specifically designed to be used alongside pots and ovens from Snow Peak. Finishing out the set are the Camper's Mittens, which utilize a dexterity-friendly lobster claw design constructed from fire-resistant leather. All pieces feature subtle Snow Peak branding.
Take a detailed look at the set above, and head over to Snow Peak's webstore now to grab yours for $322 USD.
For more related releases, Filson and Helinox have teamed up for a tactical camping collection.