OLD PARK Transforms Vintage Backpacks Into Handmade Bomber Jacket
The Japanese label delivers more statement outerwear and transforming shirts.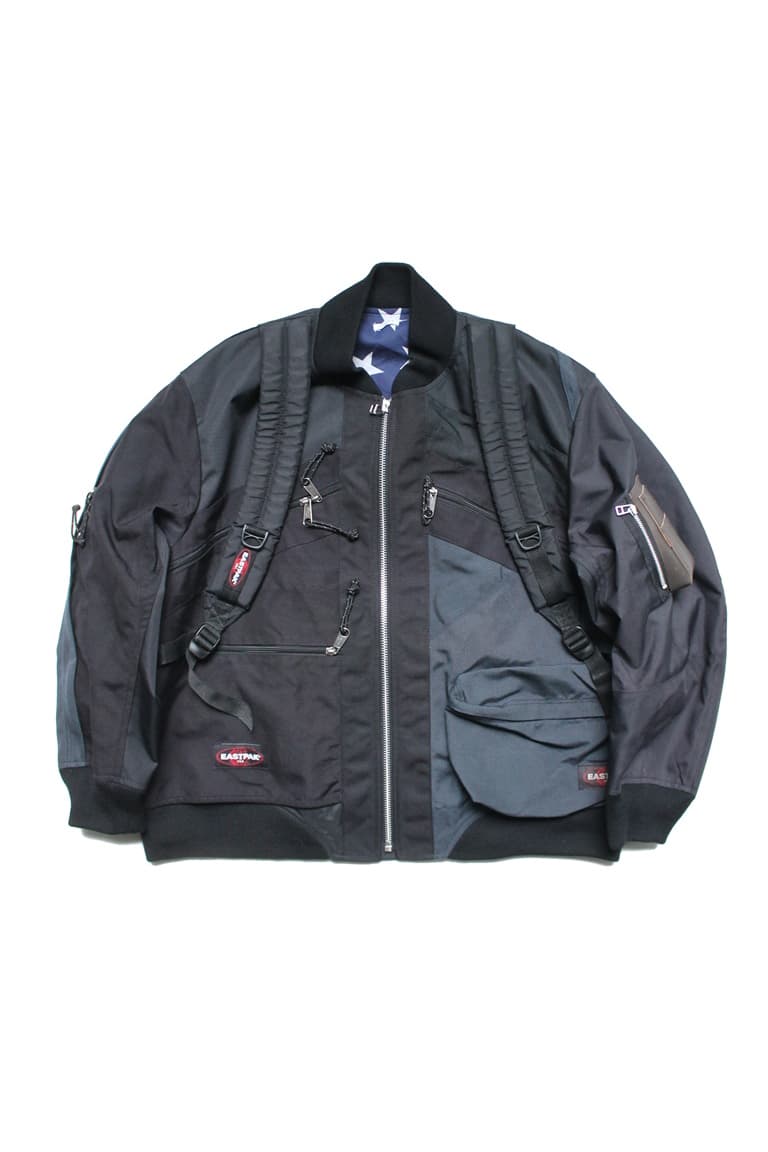 1 of 13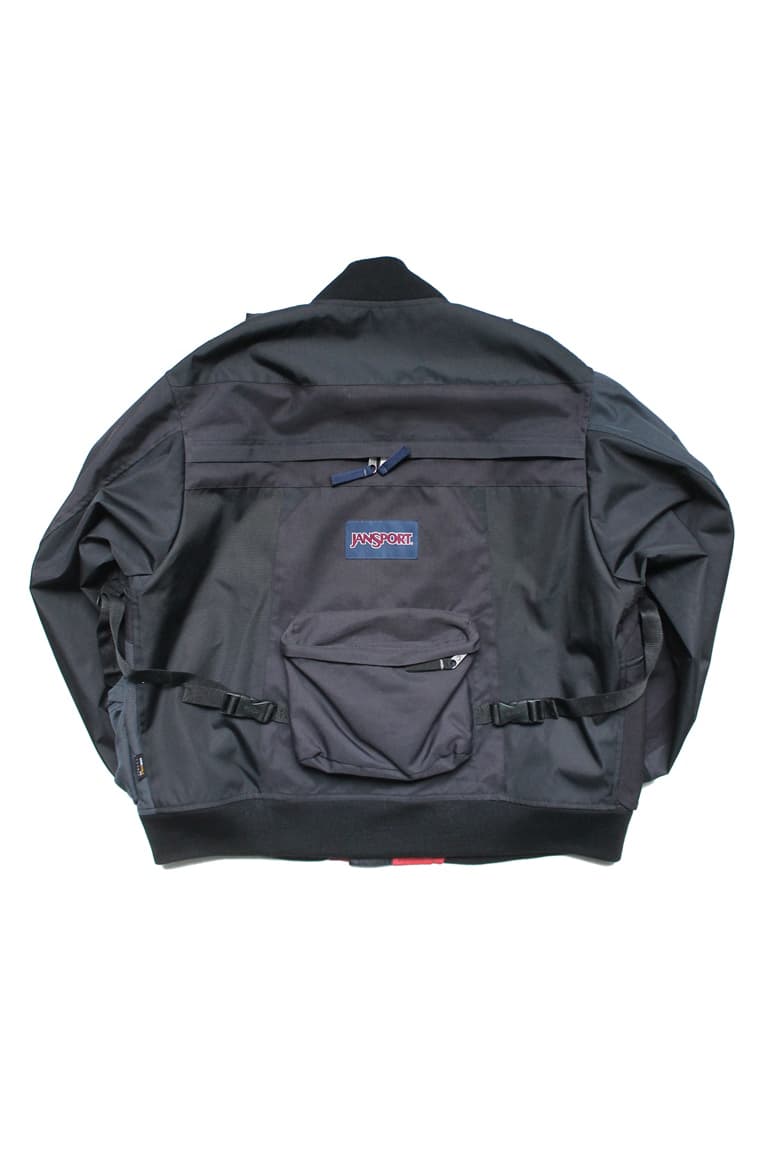 2 of 13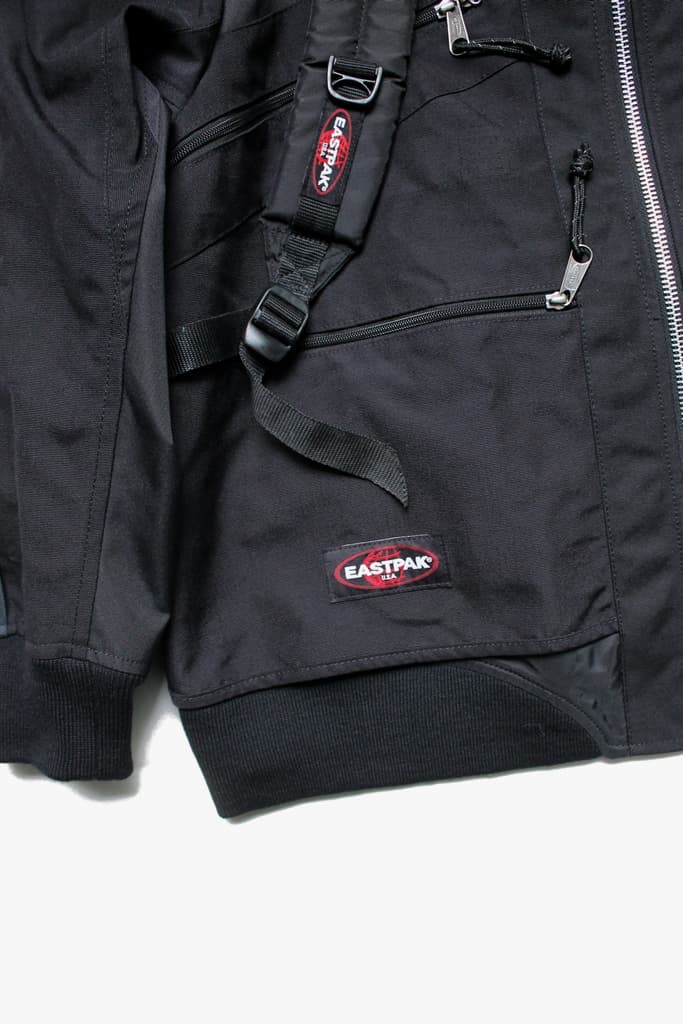 3 of 13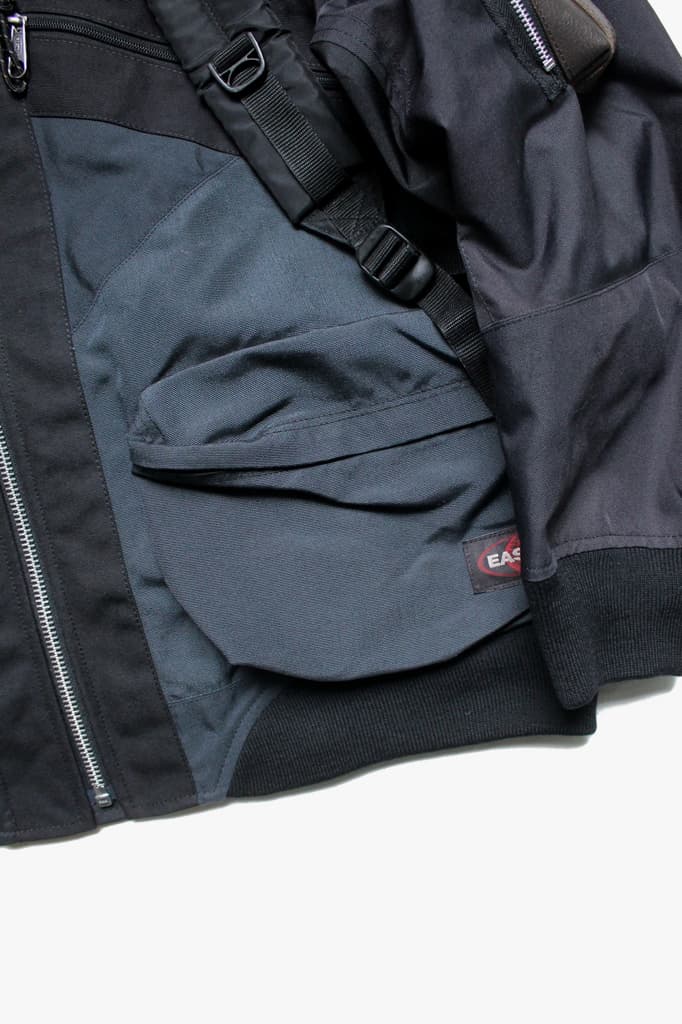 4 of 13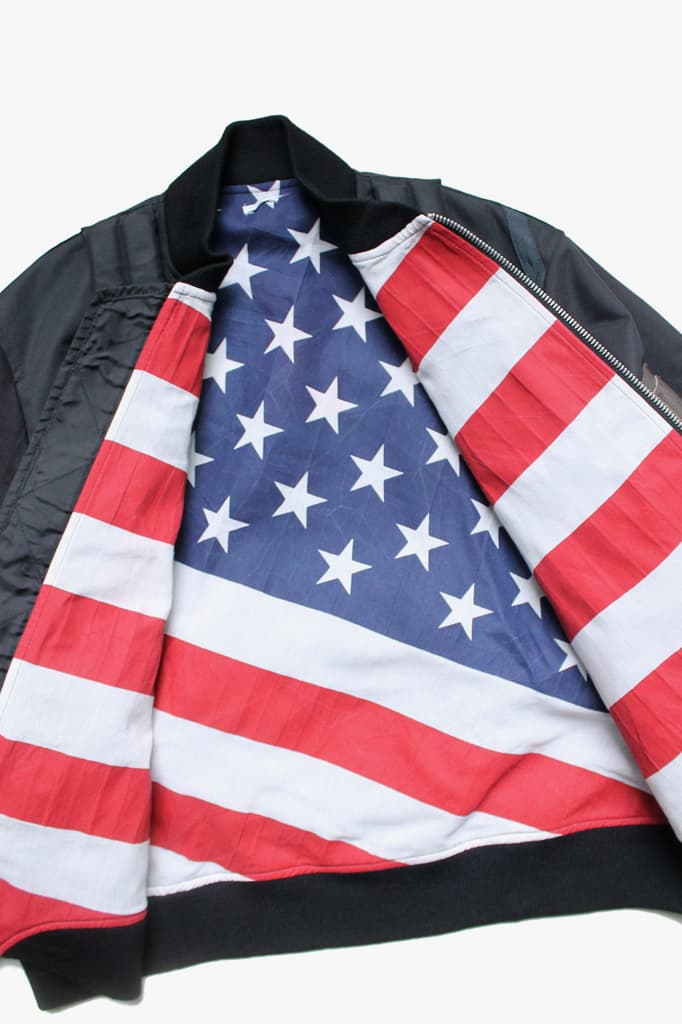 5 of 13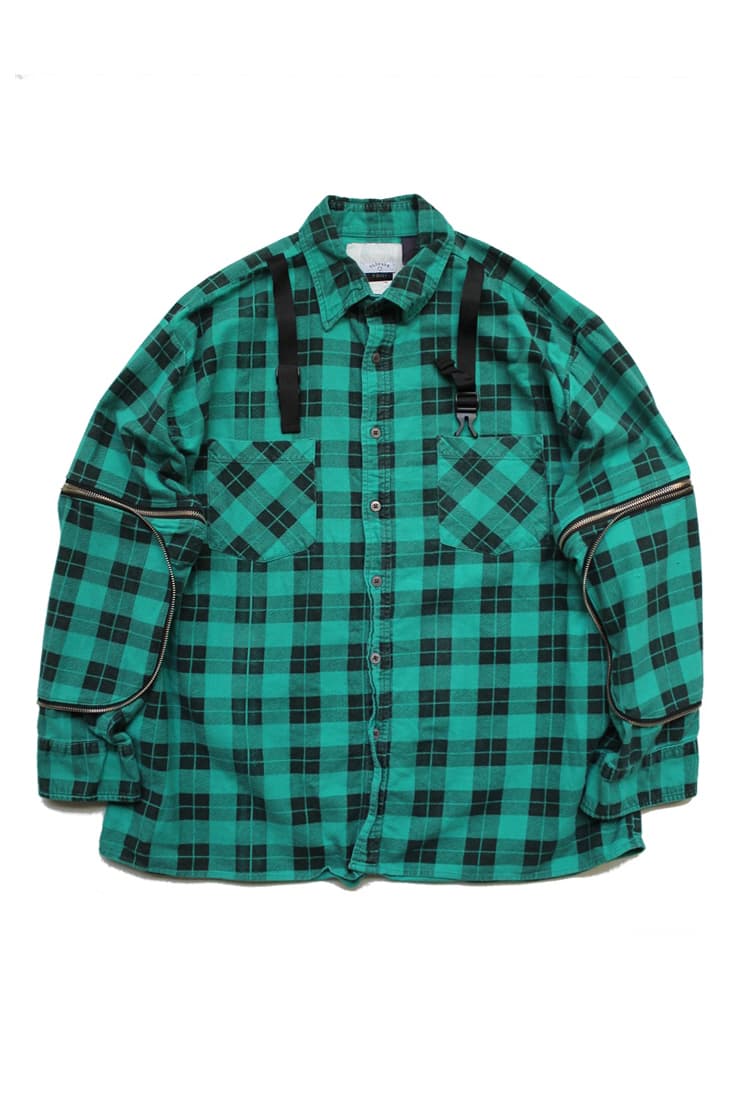 6 of 13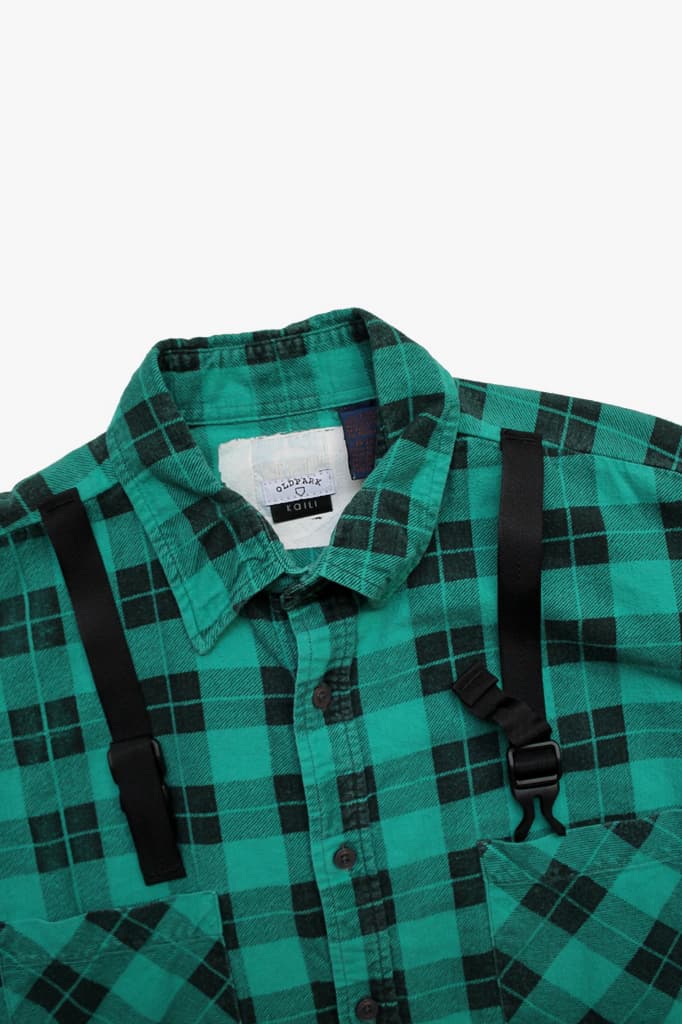 7 of 13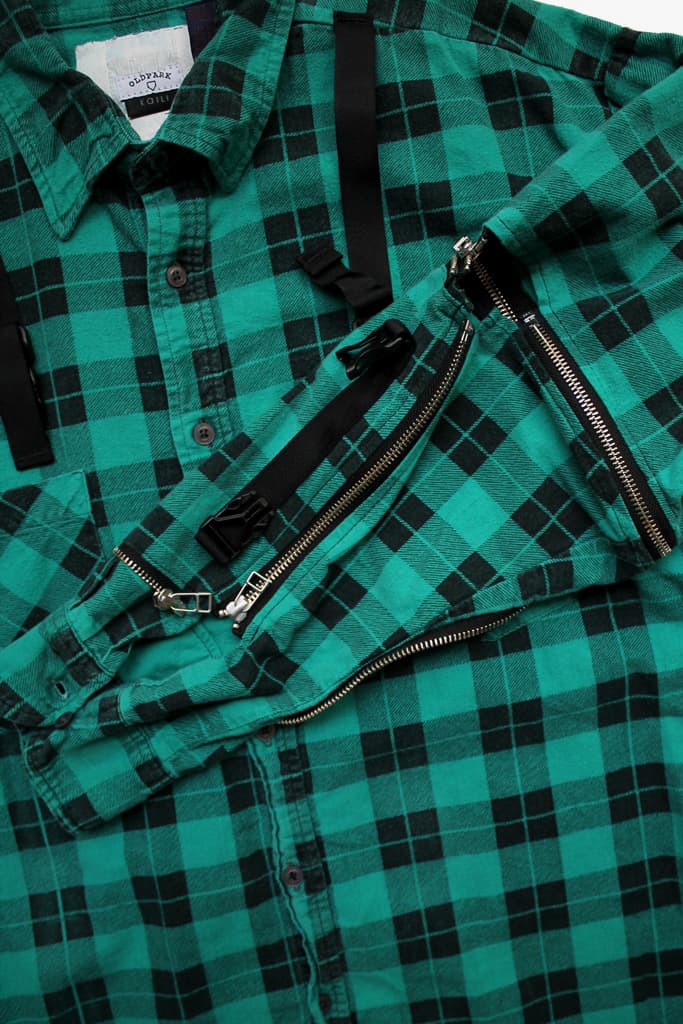 8 of 13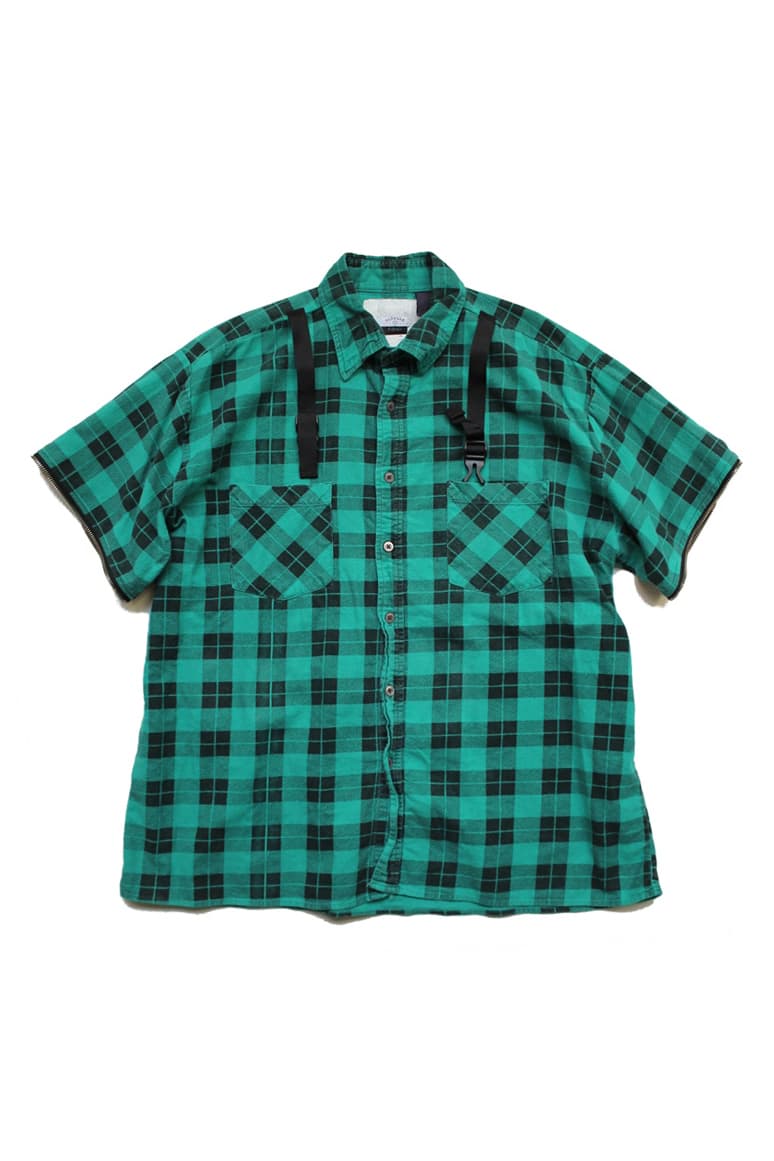 9 of 13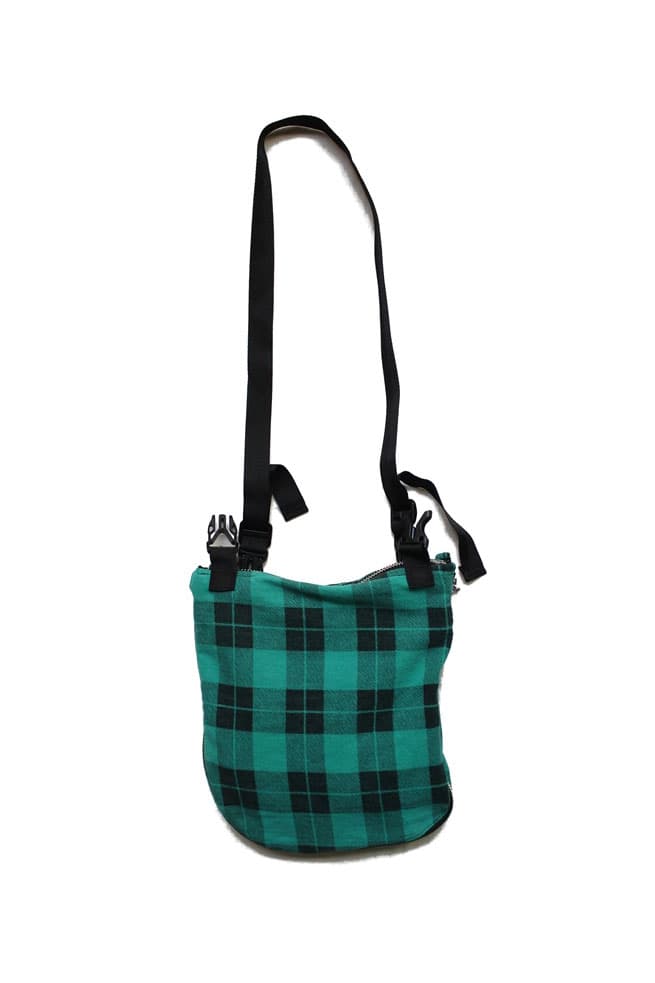 10 of 13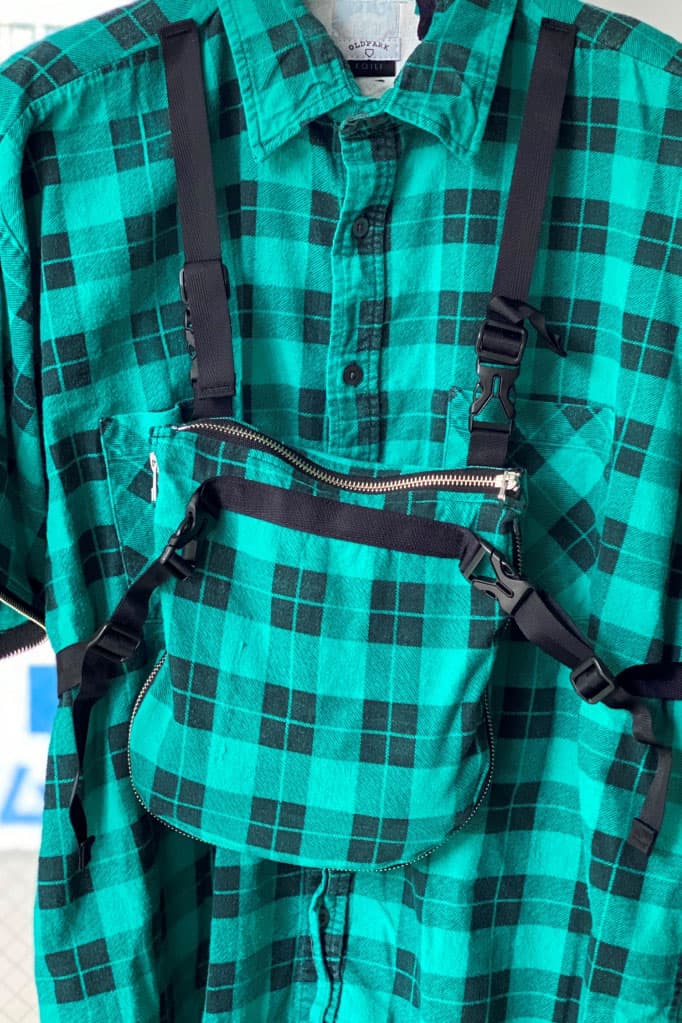 11 of 13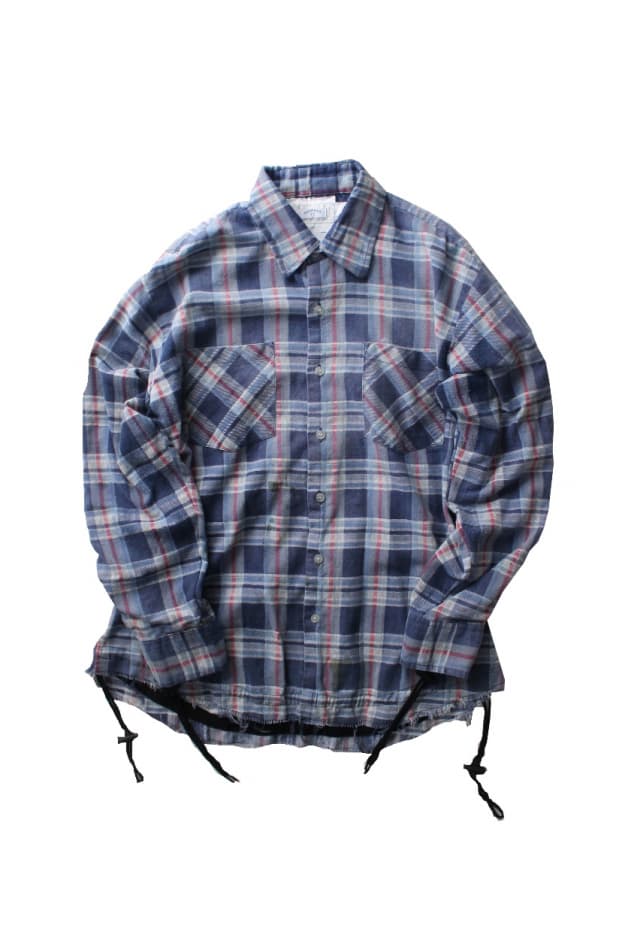 12 of 13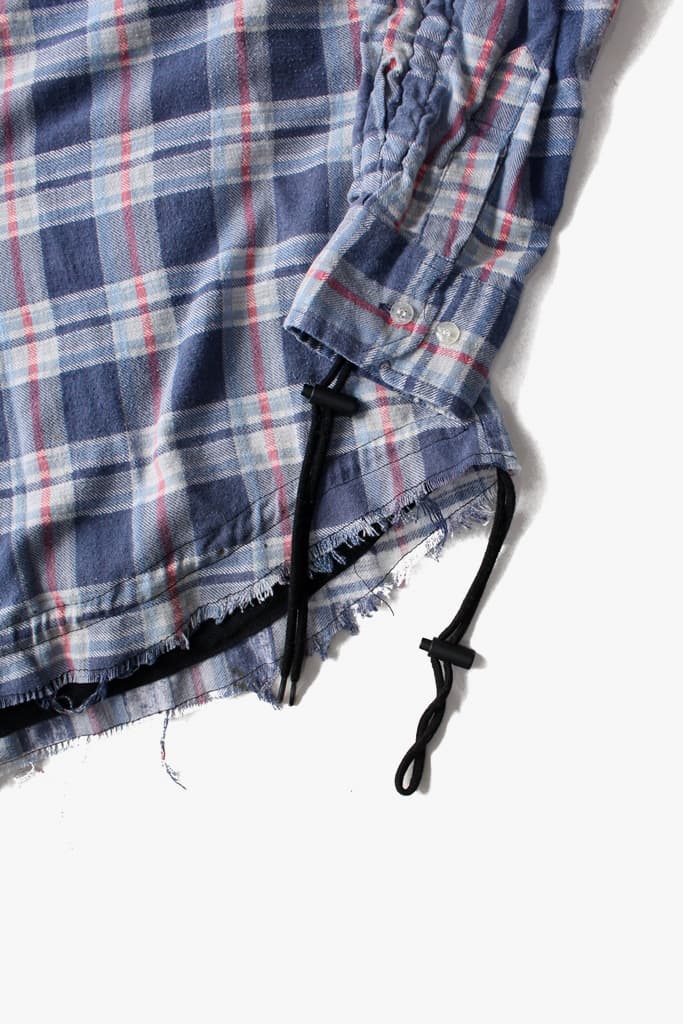 13 of 13
On the heels of its bomber jackets upcycled from sportswear, OLD PARK has issued another clever twist on its preferred piece of outerwear. Crafted entirely from vintage backpacks — and an American flag — the Japanese brand's latest bomber is accompanied by a selection of transformed shirts, reconstructed with adjustable detailing.
The oversized jacket features panels from a variety of Eastpak and Jansport bags, yielding a hodgepodge of zippered pockets and branded panels. Pre-existing backpack straps are slung over the shoulders, complete with rear-mounted pouch, to further mimic the look of a backpack.
Meanwhile, a selection of "KAILI" two-way shirts have also hit Japanese stores. The former design features zippers across its sleeves and straps next to the collar. When unzipped partially, the sleeve's shape widens but when fully unzipped, the sleeves become halved. Then, the extra sleeve lengths can be removed and combined into a sling bag that can be attached to the collar.
Finally, the "SHIRRING" shirts are more conventional, utilizing a retro cotton flannel shirt as the base for a raw hem and adjustable pull tabs. These tabs at the wrist and shirt hem can be tightened like a coaches jacket to fit the wearer as desired, with a lightweight lining that further uplifts the garment to the status of mid-weight shirt-jacket.
Stockists like Stirwise at ANYTHING GOES host the new OLD PARK items while they last, but each one-off piece may be quick to sell out and vanish forever.
Recently, Converse has dabbled in upcycled textiles with its latest Carhartt WIP joint effort and Renew 70 Hi.