How To Tie-Dye Your Socks With Sammy Jo Alonso
The co-founder of Fruition Las Vegas walks us through the fun process of breathing new life into your white socks.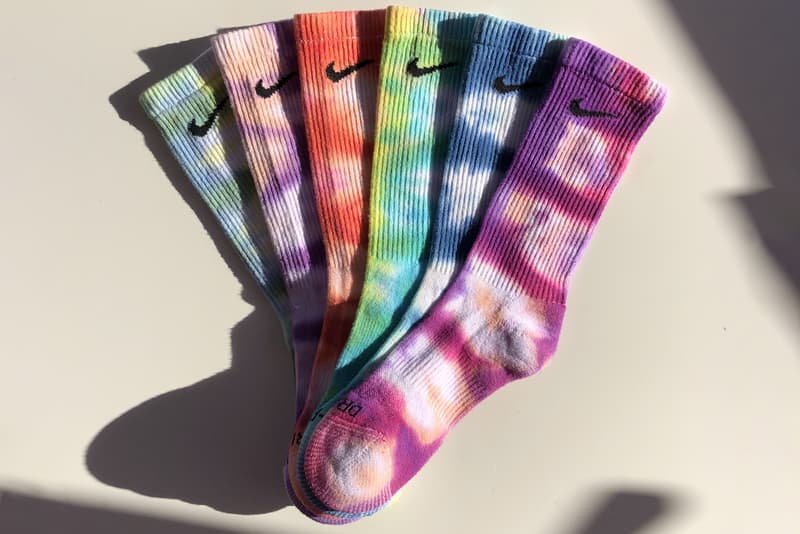 Samantha Jo Alonso, known as Sammy Jo by friends and colleagues, is quite the creative entrepreneur. Most notably, since 2005, she's co-owned and co-operated Fruition, a premier retail destination and clothing brand based in Las Vegas. She also launched a stationary, home goods company, xo,sammyjo, in addition to running, literally, a non-profit, Mission I'mPOSSIBLE, which promotes wellness and community through exercise and sport.
Her latest venture, aptly named Sock Sammy Jo, was, as she puts it, "birthed out of hope, not hype." About seven years ago, Sammy launched an outreach program for the homeless, or as she affectionately calls them "the homies," in her city of Las Vegas, where once a month she would galvanize the community to donate their time, resources and love. From young children to adults, people contributed items like non-perishable goods, personal hygiene products, and everyday essentials, like socks. One day, she received a pair of tie-dyed Nike socks for donation, and she was hit with a profound feeling. "I remember feeling unusually connected to these socks. And though they were unwearable, I felt as if they had a soul. It made me FEEL."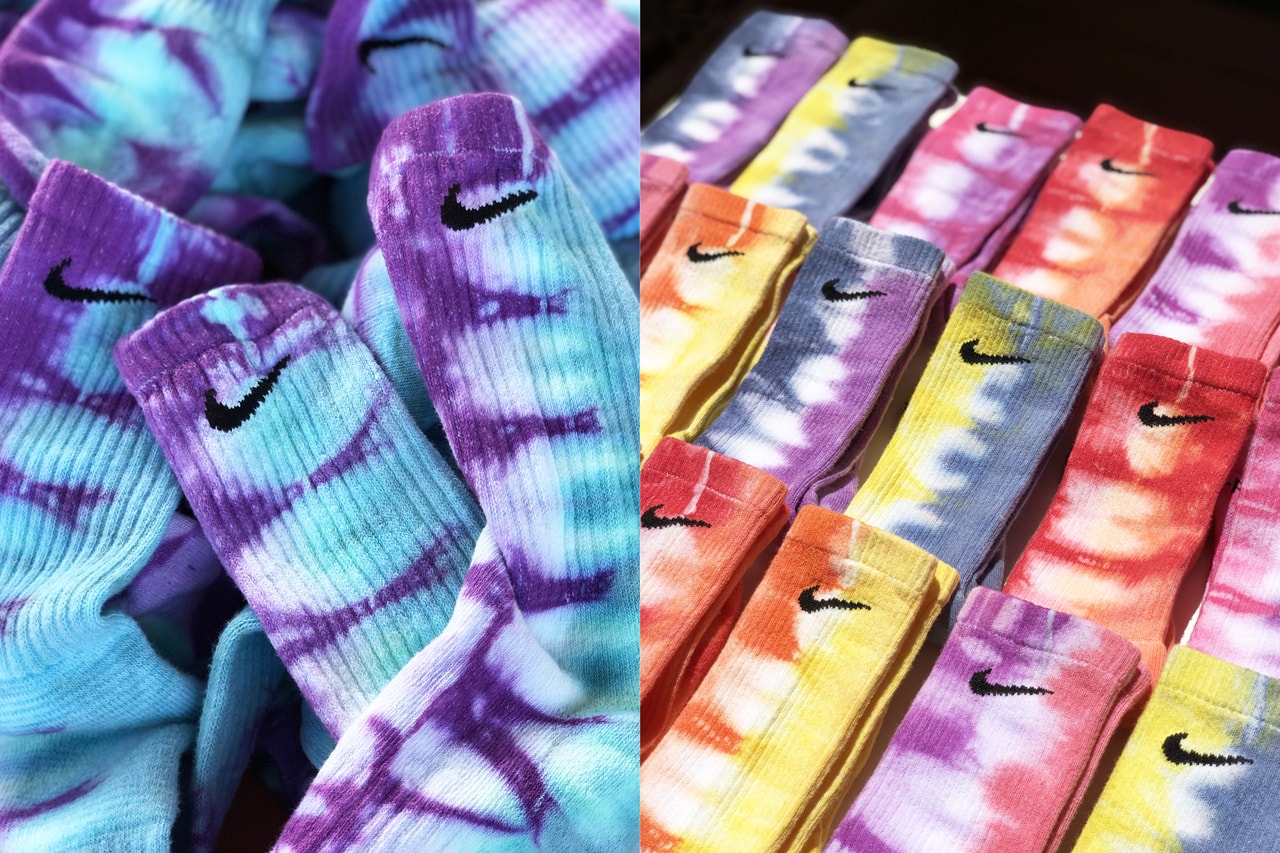 Years later, in 2017, Sammy was hired to style a Nike commercial, and because she was exploring ways to accentuate and elevate the shoes within the ad, she decided to learn how to tie-dye socks for the shoot. She enjoyed the process so much that she continued to create her own personal collection of hand-dyed socks to wear, but after posting a pair to Instagram, she immediately started receiving messages from her followers with custom order requests. Sammy tells us that she had no plan or strategy to create a business around socks, but that it just naturally came to be. "Life truly has a way of coming full circle when you're doing life from a place of love and joy."
Because we're all home looking, searching for things to stay busy and keep our creative juices active and flowing, Sammy was kind enough to share her process in tie-dying socks. As seen in the instructional IGTV video below, the process is quite simple, but may take time to perfect, and to Sammy, that's the beauty of creating. "To me it's less about being 'right' and more about being consistent and efficient. The process is a result of trial and error and as long as you're consistently trying, your talents and gifting will develop and mature."
Enjoy the how-to video below, and let Sammy know how your attempts go on Instagram @socksammyjo. For those that would rather cop the finished product, you can place an order at socksammyjo.com.