A 'Kingdom Hearts' Series is Reportedly Coming to Disney+
Tapping the original voice actors for the Disney characters.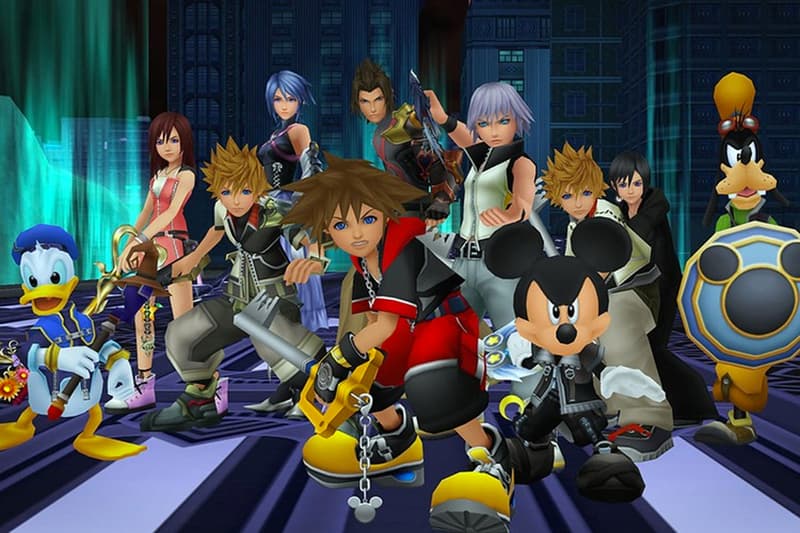 Disney+ is reportedly currently working on a television series based on the beloved video game franchise Kingdom Hearts.
The rumor comes from social media influencer Jeremy Conrad aka ManaByte, a regular video game and Marvel news leaker, who took to Twitter with a GIF of Kingdom Hearts with the caption "Yes, it's true." Another user Skyler Shuler — who was tagged on the post — explains that the new title will stream on Disney+ and will be in the form of a television series instead of a movie. It'll also stay true to its roots, shying away from a live action adaptation and staying as an animated show produced by Square Enix, according to a separate source. Most importantly, the original voice actors for the franchise's Disney characters will all be reprising their roles, including Jim Cummings, Bill Farmer, Tony Anselmo, and others, although there's no information on who will be voicing original characters such as Sora or the other characters from the Final Fantasy franchise.
There's currently no official announcement from either Square Enix or Disney yet, so fans of Kingdom Hearts should definitely stay tuned for more updates to come.
Elsewhere in entertainment, the Safdie Brothers are turning to television through an HBO deal.
Been tagged in Jeremys post (which is true), so here's what I know:

-Kingdom Hearts will be a Disney+ series, not a movie.

-It's animated (CG)

-Disney VO actors are expected to reprise their roles (Jim Cummings, Bill Farmer, Tony Anselmo)

All I know. https://t.co/UTFGqXtSP6

— Skyler Shuler (@SkylerShuler) May 26, 2020