Eminem Puts His Own Phone Number on Twitter
"Text me, I'll hit you back."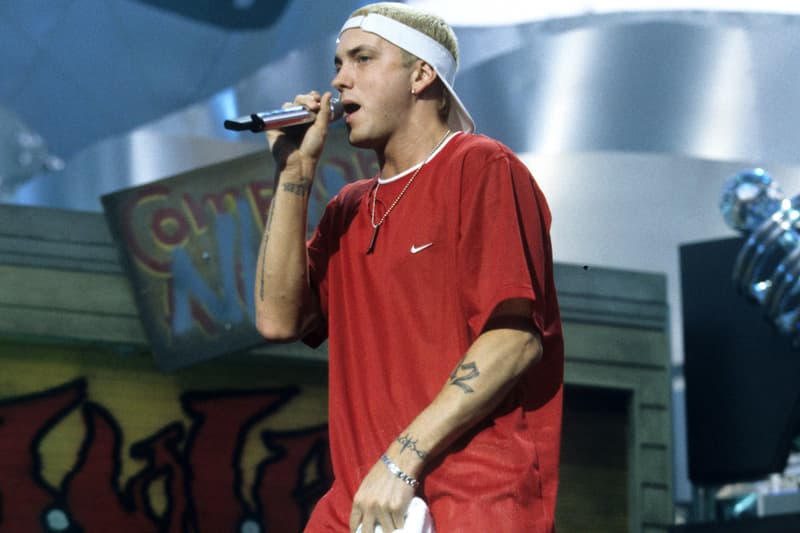 Eminem has put up his phone number on Twitter in hopes of connecting with his fans on a more personal level. It's been 20 years since the rapper released his hit single "Stan," which told the story of a destructively obsessed fan, but the rapper seems to be eager to write back this time.
Eminem took to Twitter writing "Dear Stan, I meant to write you sooner, but I just been busy. Text me, I'll hit you back 313-666-7440 #MMLP20 #DearSlim," below which includes a link to the rapper's contact. On the website, Eminem's profile is placed above a verified-checkmark, followed by the rapper's American phone number which prompts up text bubbles. It's a link that was set up via Community, a phone-based social media service that allows fans to ask questions to certain artists. The tweet comes shortly after the rapper announced his Spotify listening party for his classic The Marshall Mathers LP, taking place on May 27.
Scroll below for a look at Eminem's tweet and click on the link to text the rapper.
In case you missed it, Eminem was donating "mom's spaghetti" to Detroit hospital workers last month.
"Dear Stan, I meant to write you sooner, but I just been busy" text me, ill hit you back – ☎️ 313-666-7440 #MMLP20 #DearSlim https://t.co/NwGJHmZRvM pic.twitter.com/e44VLXvOfb

— Marshall Mathers (@Eminem) May 25, 2020