BlocBoy JB Drops New Single "No Chorus Pt 12," Featuring Tay Keith
The two Memphis artists reunite.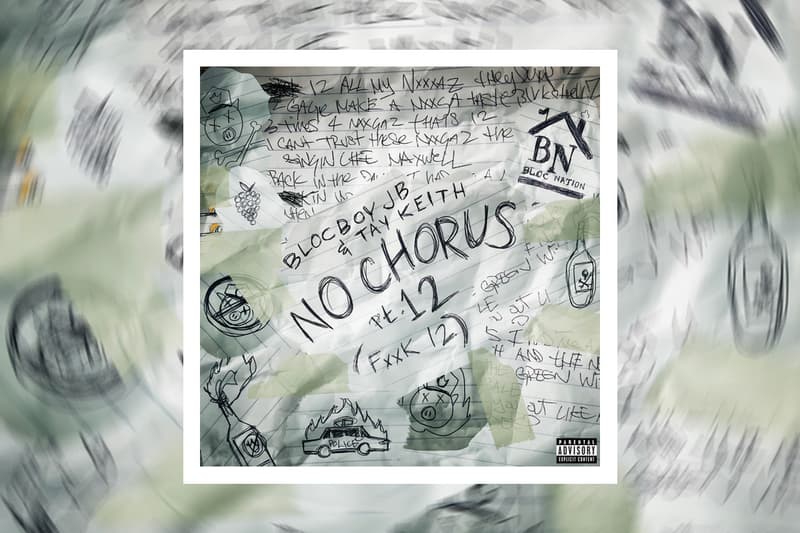 BlocBoy JB has dropped a brand new single dubbed "No Chorus Pt 12," featuring Tay Keith. As the song's title suggests, the track sees no chorus throughout its entire duration, focusing solely on delivering a steady flow of bars instead. This release follows the rapper's music video for "Out West" unveiled last month.
Measuring at approximately three minutes and 50 seconds, the track is packed with a flurry of sobering lines from both Blocboy JB and Tay Keith. Notable quotes are heard in lines like "Can't let today be my die day / Hop off the porch with the Glock like it's Friday" and "I'm walkin' around this b*tch like I'm Deebo / I'ma put the g*n to his head make him get low," backed by trap-tinged instrumentals with pounding 808s and echoing adlibs. While the song doesn't have a chorus, it's still met with moments of repetition, in the form of eight-line refrains, offering a slight mode of continuity to the lyrical song.
Scroll below to listen to BlocBoy JB's new single "No Chorus Pt 12."
In case you missed it, check out the rapper's music video for "Swervin."