Bandai Unveils New 'Demon Slayer: Kimetsu no Yaiba' Tamagotchi
Raise Tanjiro Kamada, Nezuko or Kisatsutai.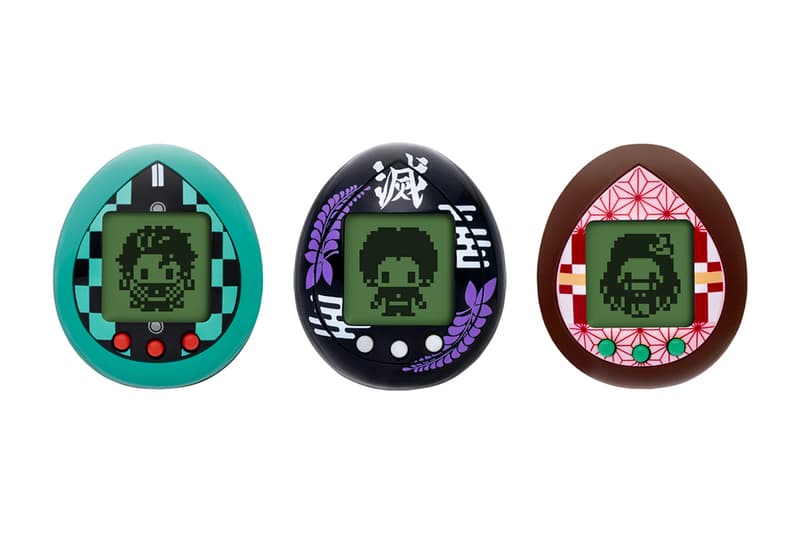 Premium Bandai is back with a brand new co-sign for its Tamagotchis. Following its Neon Genesis Evangelion Tamagotchi collaboration, the Japanese toymaker has made a set of Tamagotchis based off Demon Slayer: Kimetsu no Yaiba — an anime and manga series that follows the story of Tanjiro Kamada, who becomes a demon slayer after his family is slaughtered by a demon.
The new toys will be available in three distinctive colorways, mirroring three of the series' main characters: Tanjiro, the protagonists; Nezuko, his sister and Kisatsutai, the Demon Slayer Corps. Each Tamagotchi will be loosely based on the original story of the manga, which lets you raise the characters to become one of the nine Hashiras, elite warriors from the series. In line with the game's theme, the characters can be fed with riceballs and tea, while three mini-games can be played to train them up.
Though no official release dates have been disclosed, Bandai's Demon Slayer: Kimetsu no Yaiba Tamagotchi is slated to land in October at major retailers for $24 USD.
For more from Bandai, check out a Digimon Adventure: Last Evolution Kizuna digivice.