Wiz Khalifa Drops 'The Saga of Wiz Khalifa' Mixtape
The rapper's project for 4/20.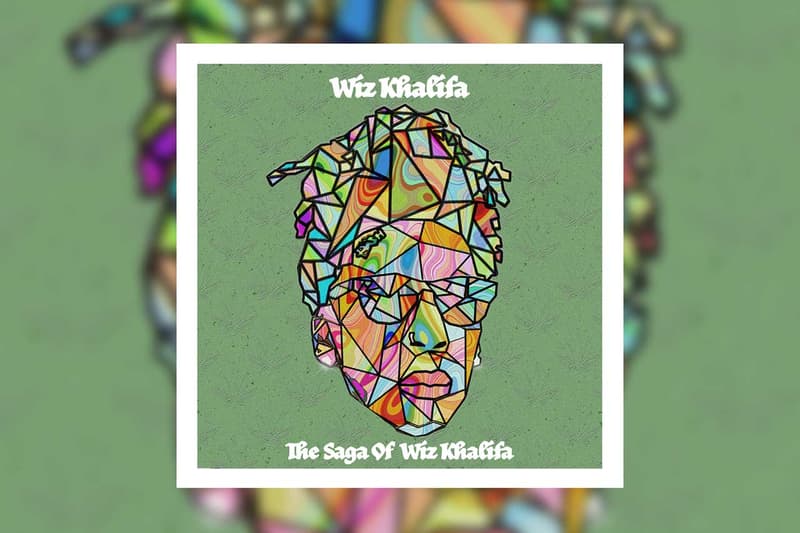 Wiz Khalifa has released his new mixtape titled The Saga of Wiz Khalifa to kick off 4/20. From smooth tracks to bouncy smoke anthems, the seven-song EP features a number of big names and details the Pittsburgh rapper's smoking habits and luxe lifestyle. The mixtape opens with "Y U MAD," featuring Megan Thee Stallion, Ty Dolla $ign and Mustard. Following the sleek track is "Out In Space," which sees Migos rapper Quavo rapping over Big Jerm and Mike Dean-produced beats. "Still Wiz" is a remake of Dr. Dre's "Still Dre," while "Bammer" pays homage to RBL Posse's "Don't Give Me Give Me No Bammer."
Included in the project is Wiz and Tyga's track "Contact," which dropped last month, followed by "Clouds In the Air" with KCAMP. Rounding out the project is "High Today" featuring Logic. The relaxed — almost nostalgic — track wraps up The Saga of Wiz Khalifa. "I started off slow but I finally made it/No matter the cost, chances I'm takin,'" Wiz raps. "Ride with my dawgs, no we ain't fakin'/Travel the world, countin' up faces." "Where is my mind? It's far away/Up in the sky, I'm high today," Logic sings in the chorus. "Break it on down, then we rollin' it up/I can see my house from up here. Who needs a jet when you fly like me?"
Stream The Saga of Wiz Khalifa below. At 7:15 p.m. PDT today, Wiz will celebrate the release with a 20-minute DJ set on Weedmaps' "Higher Together: Sessions from Home" live streamed event.
For more 4/20 drops, Dr. Dre's The Chronicle is available on all streaming platforms for the first time ever.