Rashid Johnson Unveils "Anxious Red Drawings" In Online Viewing Room
Experimenting with the blood-red medium for the first time.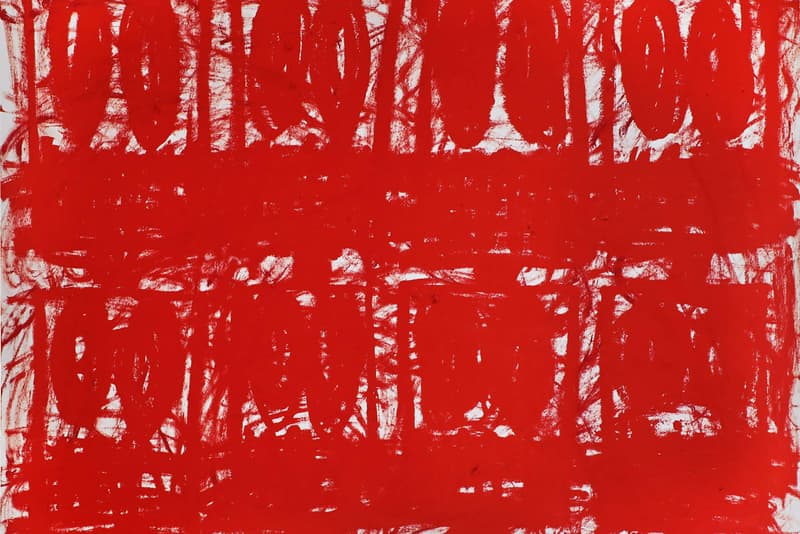 1 of 7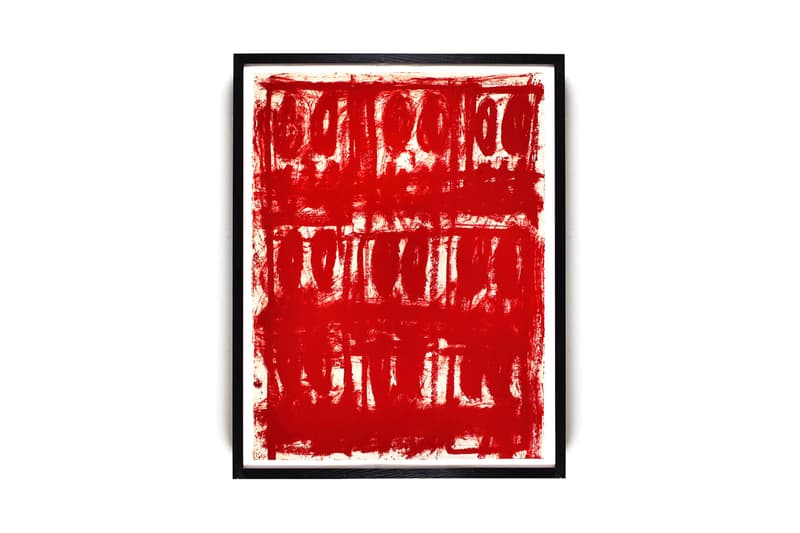 2 of 7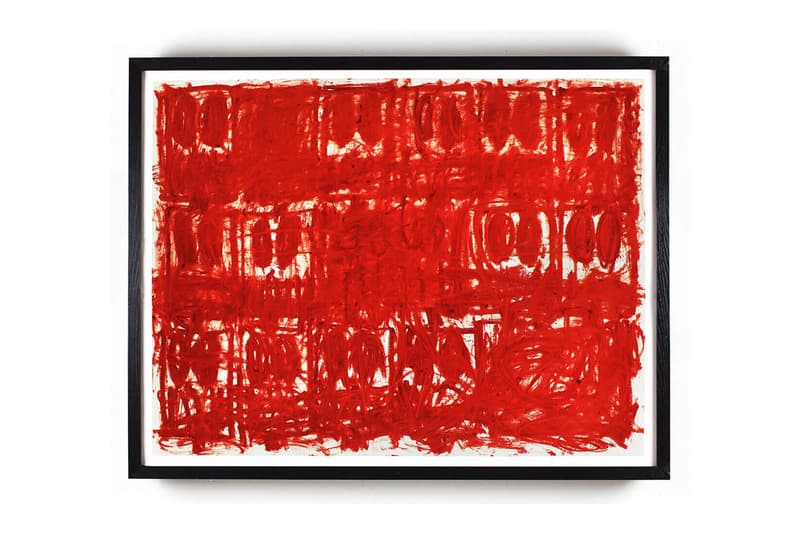 3 of 7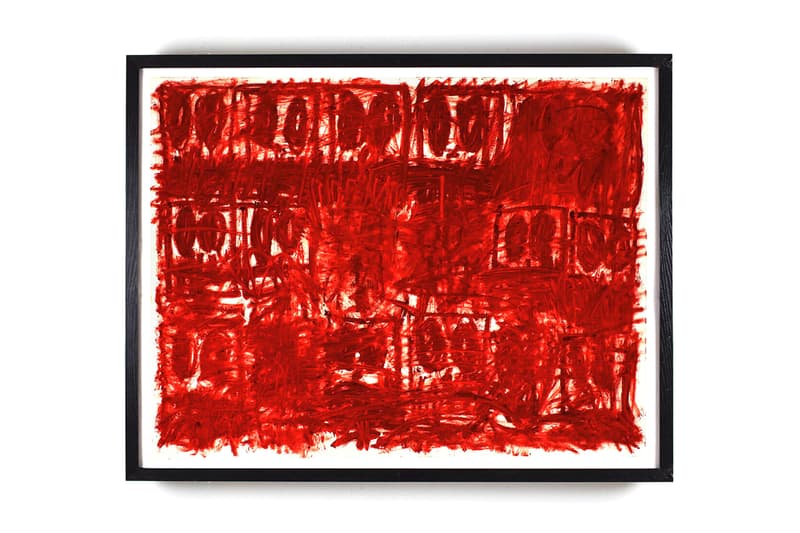 4 of 7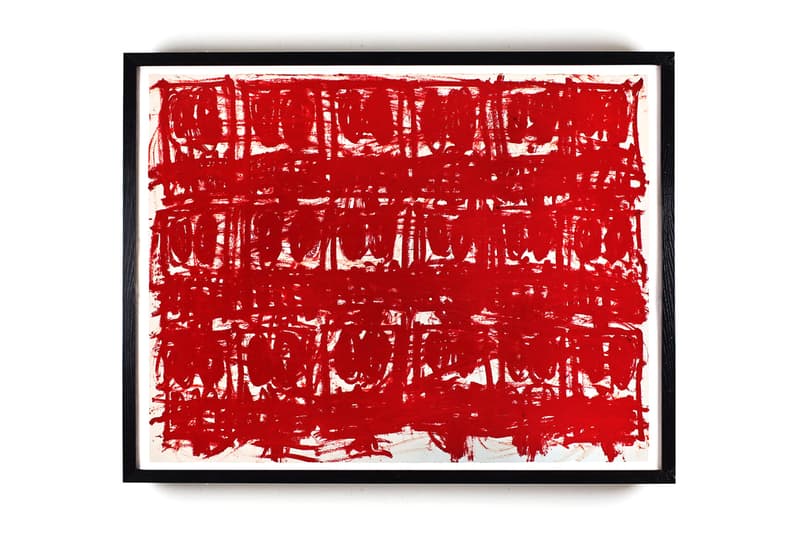 5 of 7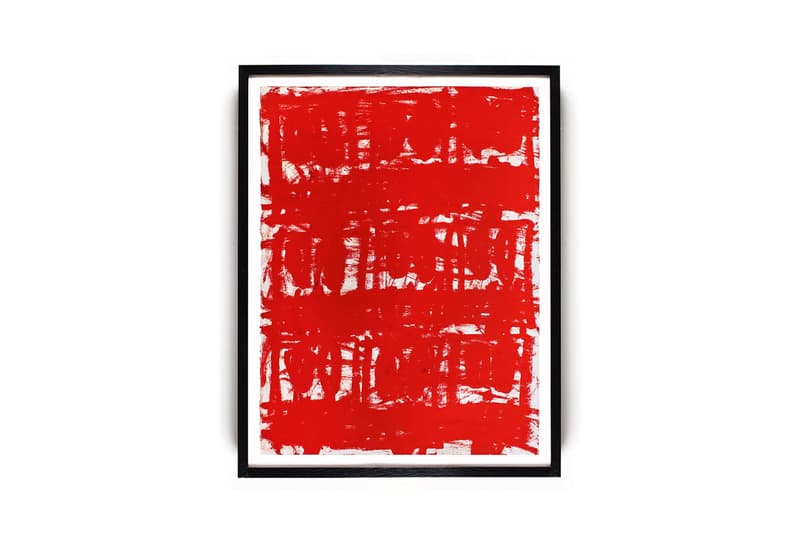 6 of 7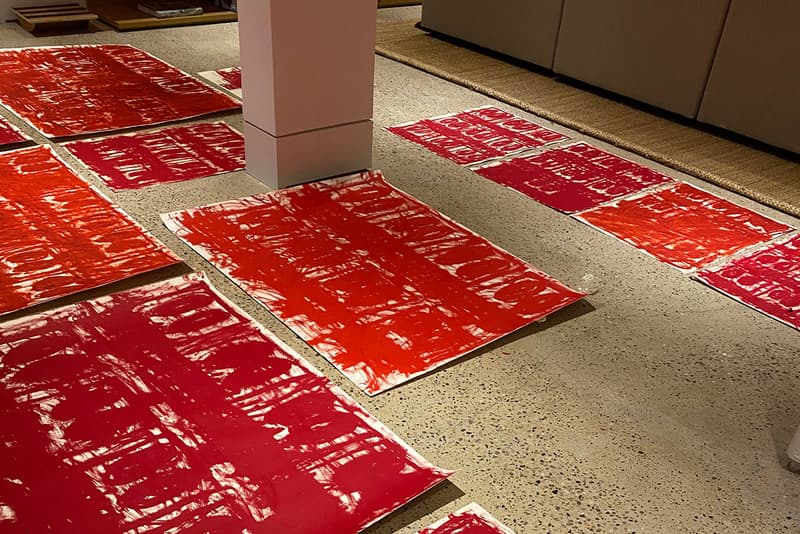 7 of 7
Rashid Johnson is an African-American conceptual artist from Chicago who is often regarded as one of the leading figures for post-Black art. Working in sculpture and photography, Johnson creates socio-politically charged works using culturally loaded objects such as shea butter, funk albums, and space rocks. One of the artist's well-known bodies of work is his Anxious Men series that portray roughly-drawn portraits, made using black wax, that evokes the tensions and traumas of the African American experience.
Johnson now unveils a new body of work inspired by his Anxious Men series called Anxious Red Drawings. These works are part of a new online viewing room by Hauser & Wirth — with the artist experimenting with the blood-red medium for the first time in his career. "The repeated motif in his new works suggests both the ongoing context of global instability and a new reality to which everyone must bear witness and in which everyone must participate," expressed Hauser & Wirth in a statement.
Rashid Johnson will donate 10% of his proceeds of the sale of works from this exhibition to the COVID-19 Solidarity Response Fund for the World Health Organization. Moreover, Hauser & Wirth will donate 10% of its gross profits from all online exhibitions, as part of the gallery's ongoing #artforbetter initiative.
"I've never thought of drawings as a precursor to a more substantial object. I've always thought of drawings as objects that are final," expressed Johnson in a statement.
Explore the "Anxious Red Drawings' online viewing room by visiting Hauser & Wirth's website.