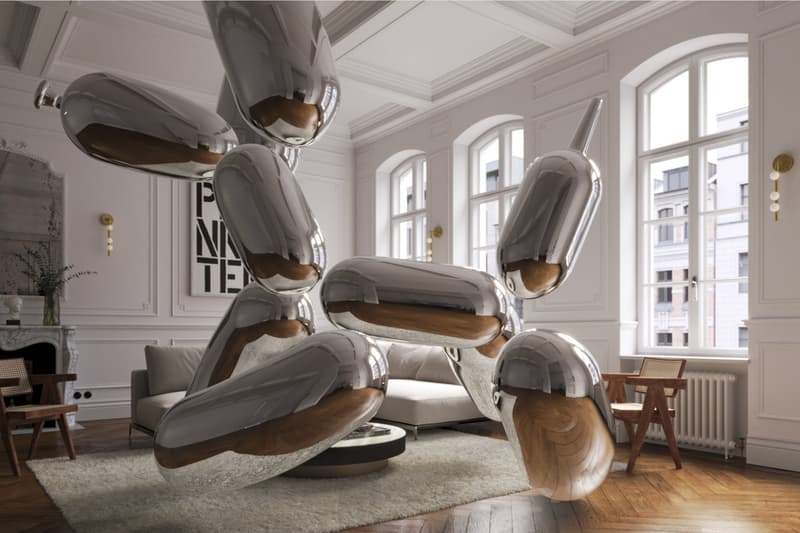 Sebastian Errazuriz Launches Augmented-Reality Platform to Sell Artwork During Pandemic
'All Show' platform allows artists to self-publish their work and buyers can preview them at home.
---
Multifaceted designer Sebastian Errazuriz teamed up with artist Zander Eckblad to develop an augmented reality platform called All Show. Functioning as an online exhibition, the project allows collectors to preview artworks in the comfort of their homes during the coronavirus pandemic. Viewers can browse artworks self-published by artists on the website using their smartphones. Once they find the work they are interested in purchasing, they can choose to preview them in augmented reality by clicking the "See in AR" toggle.
One of the participating artists in the project is New York designer Joe Doucet who is displaying his Social Distancing installation that features a series of black statues. Additional works include Eric Cahan's I'd kill for a Noble Peace Prize graphic, Irene Soyfer's line-drawn women and Errazuriz's proposal to transform Notre-Dame cathedral into a rocket launchpad.
"There are extreme inefficiencies plaguing the art industry that AR can alleviate," said Errazuriz. "Collectors are hurting financially but will always be open to art investment opportunities, especially if these could help the very artists that inspire them."
Visit All Show's website to learn more about its augmented reality exhibitions.
Elsewhere in art, White Cube Hong Kong is launching a new two-part project called "Encounters" featuring the works of Damien Hirst, Antony Gormley and more.