RetcH Enlists Slayter for Militant G-Funk Track "Whip Out"
The New Jersey rapper's latest single meshes East and West.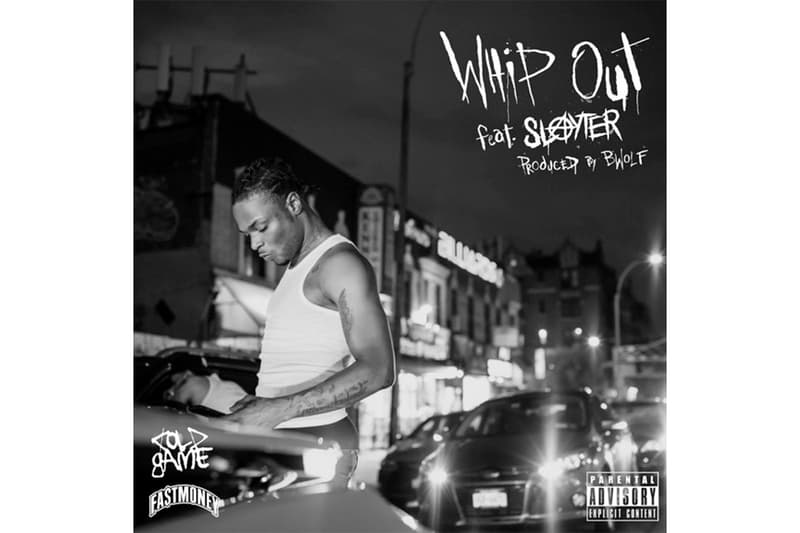 After dropping off a lo-fi visual for his eerie track "Feel Me," New Jersey rapper RetcH is continuing his run of releases with a brand new track titled "Whip Out." Enlisting frequent collaborator Slayter, the song meshes East and West coasts, supplying a bouncy G-Funk backdrop for both rappers to glide over with hard-laced, street-fueled bars.
On the song, RetcH brings out his characteristically-militant lyricism. "Whip out, what that sh*t 'bout/Ain't no talking on the net, I brought the stick out/I used to trap, I had the package at my b*tch house," he drawls. Slayter follows this up with his own hard-packed bars: "I got him killed for some old money that I put up/A n*gga tried to take my out I told him good luck/He payin' rent just for the catchers just to cook up."
You can stream RetcH's "Whip Out" feat. Slayer below.
For more new music, watch JME's visual for "Issmad."


.@RetcH07BIX WHIP OUT FT. SLAYTER https://t.co/0P9KGWP8u5 #COLDGAMEFASTMONEY

— SLAYTER (@COLDGAMESLAYTER) April 4, 2020