The Joe Exotic & Carole Baskin Saga to Continue in Followup 'Tiger King' Docuseries
Entitled 'Investigating the Strange World of Joe Exotic.'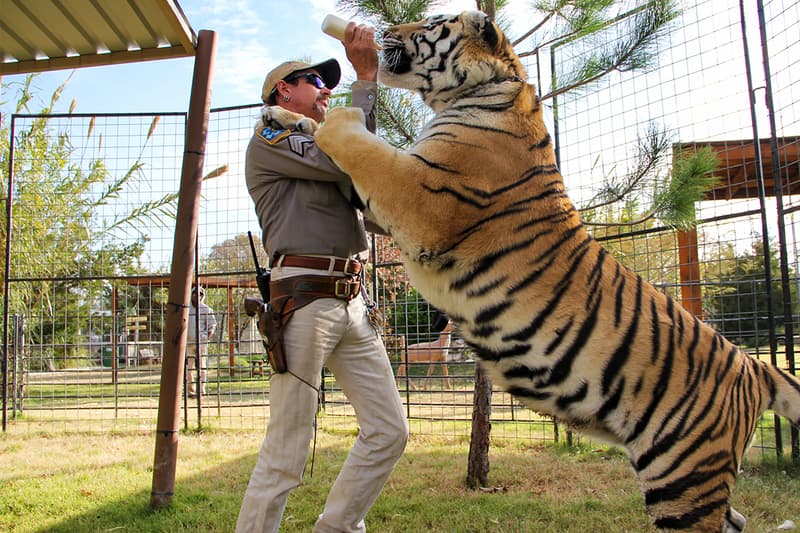 As the world continues its fixation on Joe Exotic and Carole Baskin, Investigation Discovery announced a followup series to Netflix's Tiger King: Murder, Mayhem and Madness entitled Investigating the Strange World of Joe Exotic.
Billed as the "definitive sequel" to Tiger King, Investigating the Strange World of Joe Exotic will touch on a theory the zoo owner frequently mentioned throughout the first series — Baskin's role in the disappearance of her first husband, Don Lewis. The series will explore "the investigation you didn't get to see, revealing the secrets only Joe knows, the exclusive footage that has never been shown and the search to answer the one question every person in America is asking themselves right now: although she's denied it, is Carole Baskin responsible for the disappearance of her husband, Don Lewis?"
"Viewers are understandably riveted by Netflix's Tiger King, but the millions of true crime fans around the world were left wanting more," Henry Schleiff, group president of ID, Travel Channel, American Heroes Channel and Destination America, said in a statement. "ID is the perfect place to find the inevitable sequel to this drama—featuring a missing husband, a hit man, and the illegal business of exotic animals. It's time to let the cat out of the bag and address the lingering questions that viewers demand be answered."
Tiger King mainly followed the deadly feud between Exotic and Baskin, the founder of Big Cat Rescue and his nemesis, and centered on an alleged murder-for-hire plot. The seven-episode series also explored both Exotic and Baskin's personal lives and the rise and fall of the Greater Wynnewood Exotic Animal Park.
Stay tuned for more information on the upcoming
In related news, a bonus episode of Netflix's Tiger King is reportedly premiering next week.