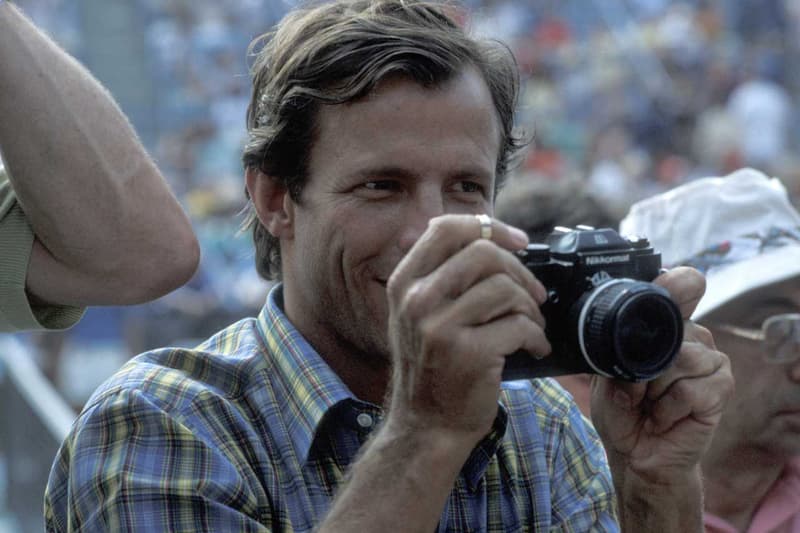 Peter Beard, Famed Wildlife Photographer, Dead at 82
Best known for his photographs of African wildlife and reckless lifestyle.
---
New York photographer, artist, and socialite Peter Beard was found dead in the woods on Sunday after disappearing from his house in Montauk almost three weeks ago. He was 82. With a career spanning six decades, Beard was best known for his daring photographs of African wildlife. One of his most famous books, titled The End of the Game (1965), documented the vanishing romance of Africa and the continent's imperiled wildlife.
As renowned as he was for his work, Beard was also known for his dramatic, highly public private life. Born into considerable wealth and privilege in New York, Beard had a reputation for adventure, risk, and excess. "Whether he's at a New York nightclub or deep in the African wilderness, world-famous photographer and artist Peter Beard is surrounded by drugs, debts, and beautiful women," a 2007 Vanity Fair profile read. A regular to the iconic Studio 54 nightclub, Beard was connected to Andy Warhol, Salvador Dalí and Francis Bacon — who painted his portrait more than once.
Although his reckless lifestyle seemed to overshadow his creative talent at times, Beard left a powerful photographic legacy. In the 1970s, he combined photographs, text from his daily journals and related found objects, later decorating his photographic prints with blood. His photos, both beautiful and tragic, captured ravaged Kenyan landscapes and thousands of starving elephants, hippos and rhinos in Kenya's Tsavo National Park. "Peter Beard — gentleman, socialite, artist, photographer, Lothario, prophet, playboy, and fan of recreational drugs — is the last of the adventurers," The Observer once wrote.