Medicom Toy's Latest BE@RBRICK Revamps Arnold Schwarzenegger's T-800 from 'Terminator'
Channeling the aged version of Carl from 'Terminator: Dark Fate.'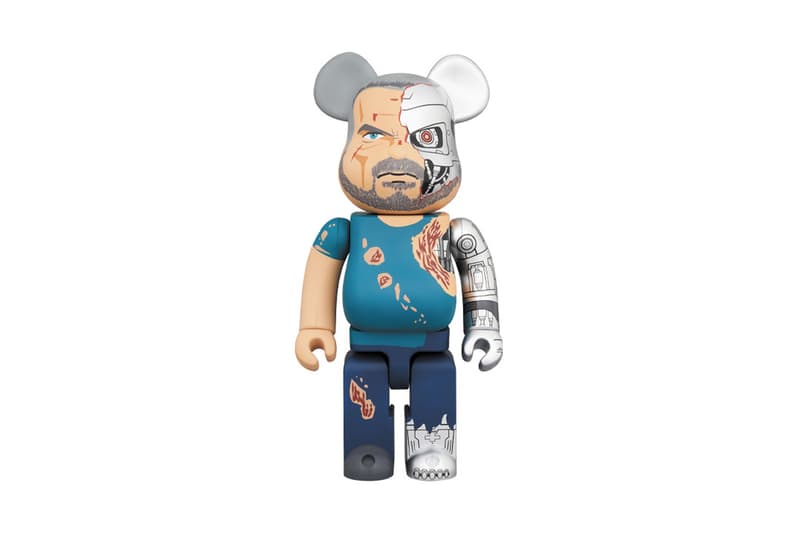 After unveiling a vintage Mickey Mouse version of its BE@RBRICK collectible, Japanese brand Medicom Toy has now returned with an iteration of Arnold Schwarzenegger's self-aware T-800 from 2018's Terminator: Dark Fate.
The new collectible, offered up in the toy company's signature 400% size, sees Arnie's iconic character as he was in the latter part of the sequel film, whereby he's been ravaged after fighting to save Earth alongside Sarah Connor, fellow super soldier Grace, and Dani Ramos. As shown in the images above, the figure reveals Arnie's character Carl's metallic under layers, revealing his cybernetic nature alongside a ripped T-shirt, blue jeans, and a torn-apart face.
Medicom Toy's T-800 BE@RBRICK is currently available via the brand's CJ Mart webstore for ¥10,800 JPY (approximately $100 USD).
For more related releases, Medicom Toy also put together a variety of limited-edition Space Jam BE@RBRICKs.