Jean Dawson Delivers Pop Punk Angst in Visual for "POWER FREAKS"
Another magnetic offering from the fast-rising visionary.
Jean Dawson is a rare artistic breed. From his vivid sartorial style to his magnetic warping of early 2000s pop punk and hip-hop, the fast-rising musician continues to showcase why he's becoming one of the underground's most auspicious visionaries. Growing up in Tijuana, Dawson was forced to redefine borders out of necessity, crossing the U.S.-Mexico border daily just to go to school. It's evident that he's reflected these life experiences in his post-genre approach to music, carving out his own artistic lane by eschewing boundaries. After dropping off his lucid debut project, Bad Sports, earlier this year, Dawson has now returned to premiere a music video for his newly-released single, "POWER FREAKS."
On "POWER FREAKS," Jean Dawson continues to sculpt out his artistic pedigree, providing frenetic punk-fueled vocals atop visceral guitar riffs, skittering game-styled synths, and roaring percussion. "How many times do I have to say, we're not enemies," he croons. The video, directed by longtime collaborators Zachary Bailey and Mikayel, relays his Internet-influenced creativity, with lo-fi shots transmitting his angsty energy as he cruises down the streets in the back of a truck.
Dawson recently joined HYPEBEAST to speak on the track's meaning, his creative songwriting process, as well as his thoughts on 2020.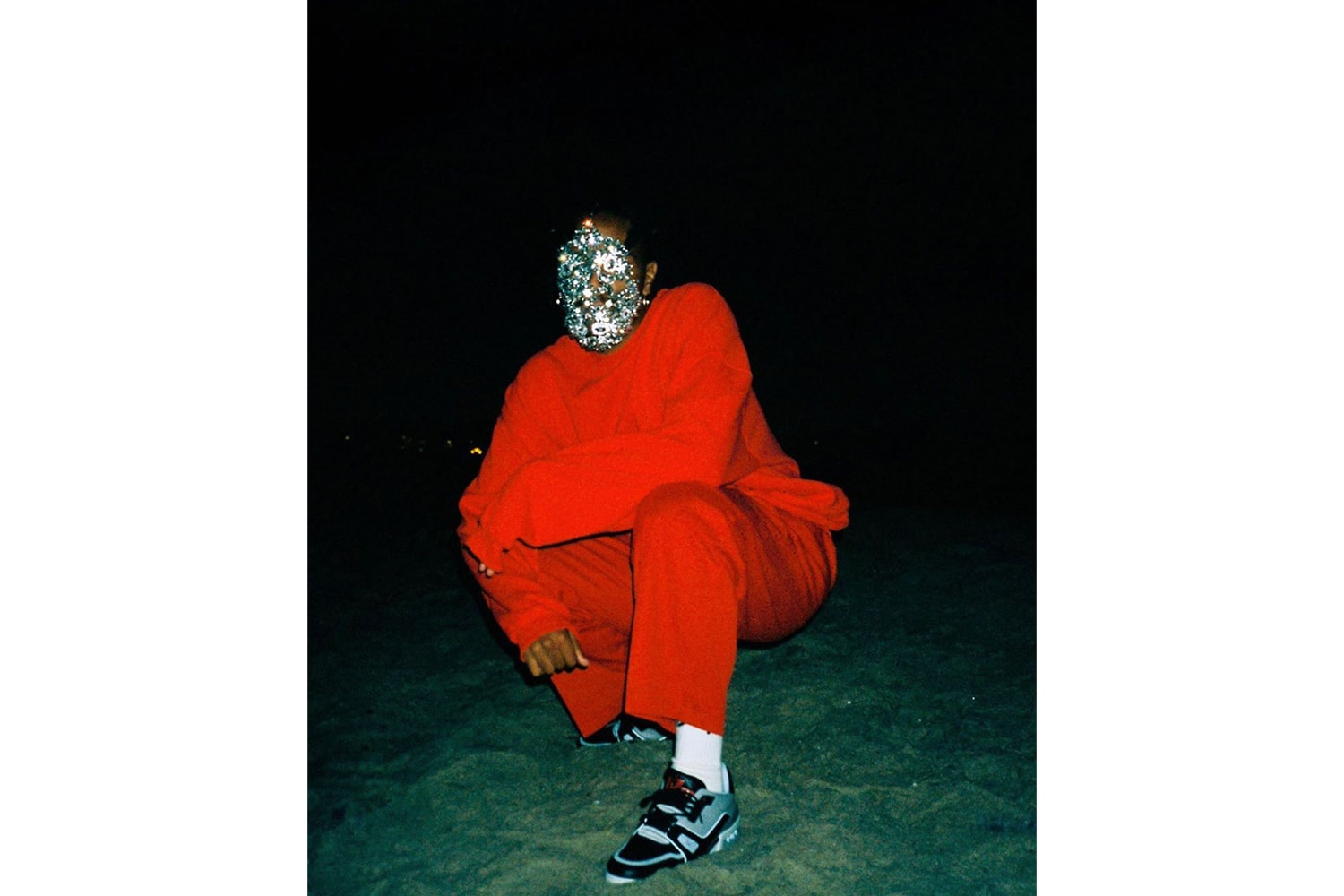 Can you share a bit about the meaning behind "POWER FREAKS" and expand a bit on your creative songwriting process?
I'd like to think I come from the school of not dictating the meaning of my records because that action is somewhat wishful thinking, nevertheless, I think "POWER FREAKS" in its most basic theme is about control. That control and lack of control is a catalyst for fear, in a weird way. Having control is a power of sorts, it provides a sense of security in an existence where we can only really partially dictate ourselves. Without making it sound super existential/morbid, it's like only two things in life are certain: that we were born and that we will die. Everything in between those facts is wishful thinking, which we try and exercise control over. A good way to explain this idea of control I think comes from how I write music. Part of me wants to be hyper-cognizant of how I present my ideas via words but it's not that simple nor intricate, it's somewhere in the middle. It's like equal parts me letting go and letting my thoughts follow an emotion, and guiding my emotions to fit the parameters of the words I write.
You previously worked with Zach Fogarty, Zachary Bailey, and Mikayel to execute your vision for "BRUISE BOY." How do they help in relaying your tracks aurally and visually? 
Thankfully, I've been blessed to work with people like Zach Fogarty ("BRUISE BOY" & "POWER FREAKS" producer) who not only gets my process of thinking but also contributes to the overall simplification of the abstractions I think make sense in my head. Zach has been instrumental in my growth as a musician and artist overall, he basically makes me feel not so f*cking crazy when I explain an idea. Again I've been blessed to work with people who can make sense of my not so direct ideas like Zachary Bailey and Mikayel (Directors of essentially all my videos). They are f*cking geniuses that aren't afraid to work 72 hours with no sleep. I dropped out of film school and these guys always make my ideas feel valid. Through our collaborative efforts, we have been able to create this coming of age world, where my songs play as the score for a familiar-yet-strange reality where normalcy is warped but doesn't look out of place.
A lot of your music specifically feels like an infusion of pop-punk and hip-hop, almost as if meshing the early 2000s. What inspired you to go down this direction?
I was born in 1995 so my earliest memories of music come from the late '90s and early 2000s, which might have prompted me to seek a sound that feels familiar, yet foreign by format. When I was younger I considered myself to be a rapper, so the presence of a hip-hop influence will forever live in my voice. Even if the instrumentation around it isn't necessarily hip-hop, hip-hop, much like punk, is an attitude more than a sound (to me at least). My intention isn't to "genre-bend" or "fuse." I'm not a genre-bender, I'm a border hopper. I'm a mixed Mexican and Black kid in my 20's – my existence was created by the clash of cultures that felt familiar to two people (my parents), regardless of their upbringing. That's my intention, I think. It's like two kids in school that never talk to one another because externally they see differences, but if they took the time to talk, they would probably be best friends, because their lives, although different, hold similar internal narratives.
How are you coming for 2020, do you have any projects in store? What are you most looking forward to with your career outside of this current madness?
2020 is f*cked for many reasons, the main one being all the lives lost. I shot big prayers up for those who are experiencing people passing…I guess I hope to provide a sense of escape with music — at least that is what music has always done for me. I have a project coming this year. Outside of the madness, I'm looking forward to providing a score for the life-and-times of kids like myself. I want to say more but in all honesty, everything that is meant to happen will, and my wishful thinking is the only thing I can exercise in times of uncertainty. We are showered with images, saturated in what we find ideal, and I think what I can offer is simply a familiar feeling — like a friend saying, "You are doing your best. Everything is going to be okay."