1 of 4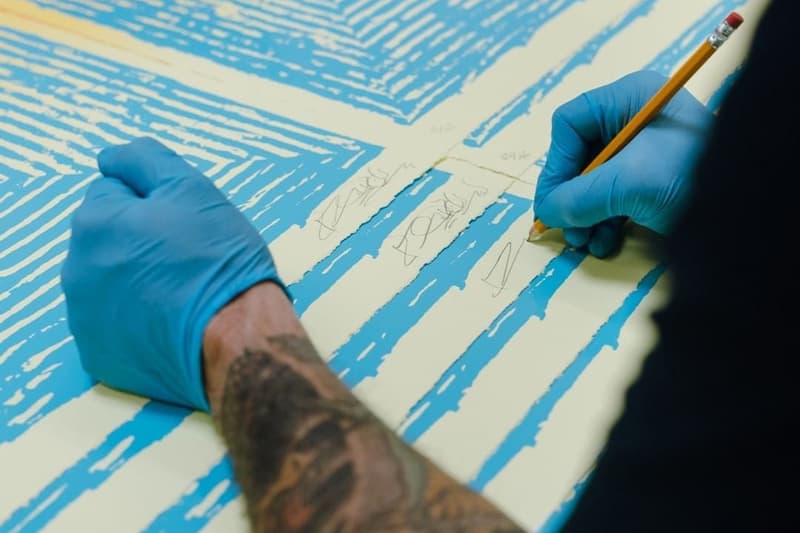 2 of 4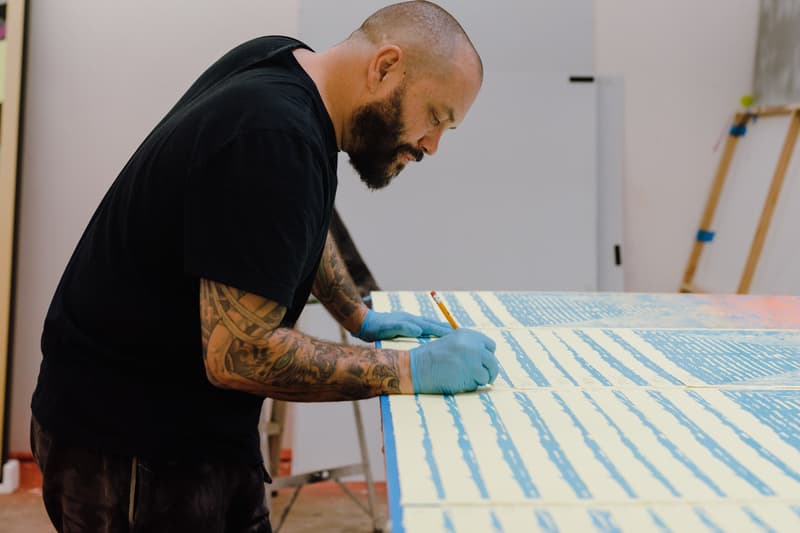 3 of 4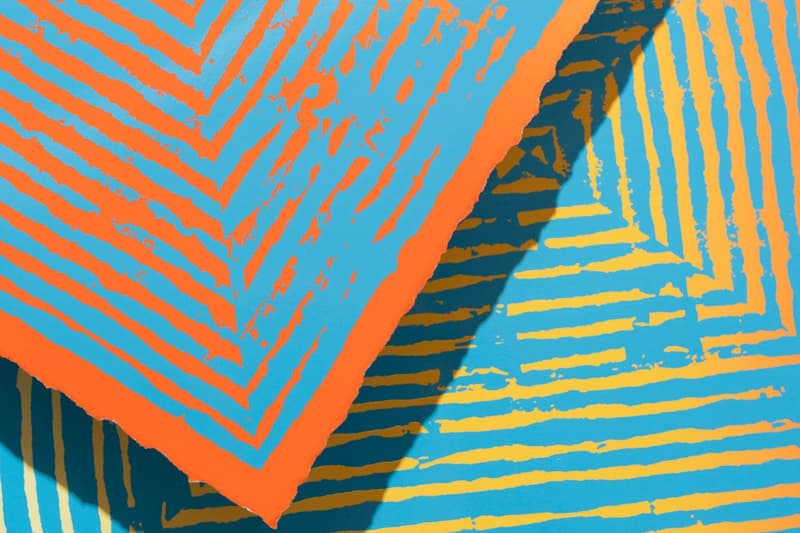 4 of 4
Jason REVOK to Release Three-Color Abstract Prints With Louis & Buhl
Inspired by the artist's systematic spray can approach.
---
Following his coloring sheet illustration for WE RISE, Jason REVOK now returns with a new limited edition print collaboration with Louis Buhl. Titled Loop_Org_paleCyan_2a, the three-color work measures 29 by 24 inches. It features a vivid, abstract pattern inspired by the artist's systematic approach that involves producing works with prescribed strokes using a custom machine he builds himself.
In regards to his unique visual language, REVOK expressed: "I try to resolve all the societal turmoil and chaos I feel in the simplest language possible. Lines repeating inward or outward are creation and destruction infinitely repeating, only limited by the surface of the work's support," said the artist in a statement. I" try to create vibrating energy, a meditation object for internal reflection. As miserable and awful as everything seems, I try to find some comfort in my art. The tools were the initial inspiration, but the works have become something else."
Loop_Org_paleCyan_2a will release in a signed and numbered edition of 75 this April 16 at 12 p.m. EDT on Louis & Buhl's website. Each print will set you back $600 USD.
For more notable editions, check out this week's list of art for your home.