Fisker Unveils Off-Road-Ready Ocean Adventure Concept SUV
Featuring a wider frame and various overland touches.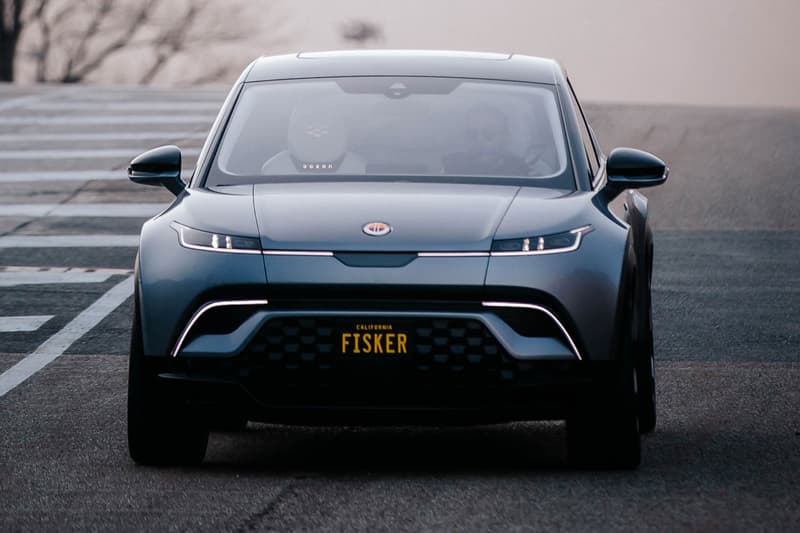 Fisker has just unveiled a new Ocean Adventure SUV. It's an electric vehicle from the automaker's Ocean line, the "world's most sustainable vehicle[s]," according to Fisker, priced around the affordable $30,000 USD region. This follows the first official announcement made back in January, which has been speculated as a prime competitor for Tesla's Model Y.
Fisker Ocean models are sustainable electric SUVs with interiors made from recycled goods from the ocean, like abandoned finishing nets and plastics. It measures at 4,640 mm in length and has been designed with extra space. For example, its patented California Mode feature lowers nine of its glass windows for an open-air feel — its rear hatch glass can be dropped to place long items, like surfboards, through the opening "without having to drive with an open tailgate."
The newly presented Ocean Adventure comes with a wider frame than its base model counterparts. It will boast all-terrain tires, fender flares and other off-road-friendly features like a shovel, a "charging box" and a spare tire. Packing a four-wheel-drive configuration, the SUV will be capable of delivering over 300 horsepower and an acceleration of zero-to-60 mph under three seconds. Production is expected to begin in 2021.
Where is the spare #tire! Takes too much space in the trunk & wouldn't fit in a frunk! I'll show it next week..#Fisker Ocean #EV Info, download our app : iOS: https://t.co/DyJYxeHAtF
Android: https://t.co/NMVvrnVc7c #SUV #health #adventure #AWD #ExtremeRescues #Discovery pic.twitter.com/btqlWJ5Rn6

— Henrik Fisker (@henrikfisker) April 5, 2020
In case you missed it, Tesla has demonstrated how it will make ventilators using parts from its Model 3.