Here are the Most Transparent Fashion Brands of 2020
With names like H&M, adidas, and Patagonia taking the top spots.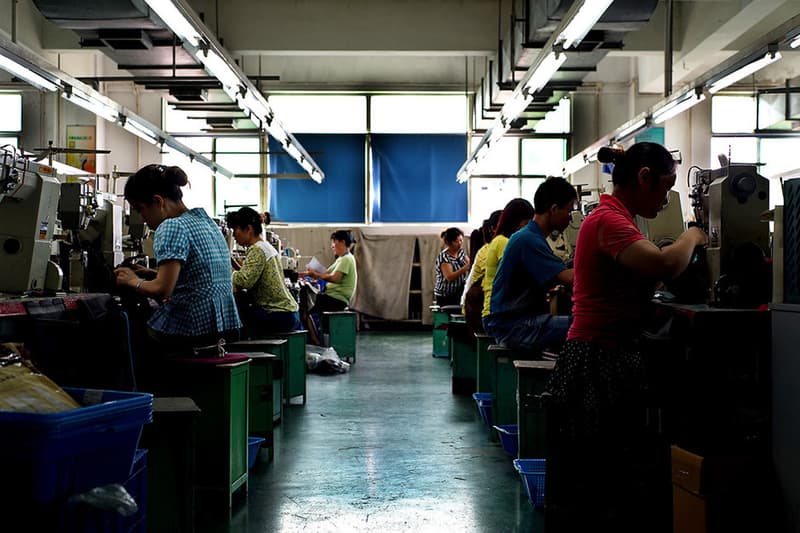 Fashion Revolution has just released its annual report on transparency within the fashion industry. The report benchmarks 250 global brands and ranks them according to the amount of information disclosed to the public regarding "social and environmental policies, practices and impacts."
Amongst the top 10 performers, adidas/Reebok (69%), Esprit (64%), and H&M (73%) scored the highest again from last year with brands like Patagonia, The North Face, Puma, ASOS, and Nike rounding off the list. At the opposite end of the spectrum are Tom Ford, Mexx, Max Mara, Fashion Nova, DKNY, Canada Goose, and Bally.
One interesting finding is that luxury fashion houses are beginning to open up in terms of publishing names to their raw material suppliers. The houses leading this trend are Bottega Veneta, Saint Laurent, Balenciaga, Gucci, and Ermenegildo Zegna. Gucci is rated the highest amongst the fashion houses at 48% (up from 40% in 2019) and is the only brand to score 100% in the "Policy and Commitments" section.
With the current COVID-19 pandemic, this report is proving that transparency is even more important than what we thought before. The report addresses how the fashion sphere has been impacted due to the reprioritization of spending, the climate change crisis, and the paradigm shift in making less but better quality products for profitability. With the hundreds of tonnes of clothing pilling up at warehouses due to the lockdown, the report questions what will become of waste as only 27% of companies disclose information about their waste reduction practices. For example, Inditex (parent company to Zara) produced a stagger 1.6 billion items in 2019. Each report sheds light on the dark side of fashion through transparency, and with transparency comes accountability.
Those interested in the full report can head over to Fashion Revolution's 2020 Transparency Index page.
For more fashion news, here are 8 drops you don't want to miss this week.