Facebook Updates "Community Help" Feature for Coronavirus
Allowing users to offer relief services like transport & volunteer work.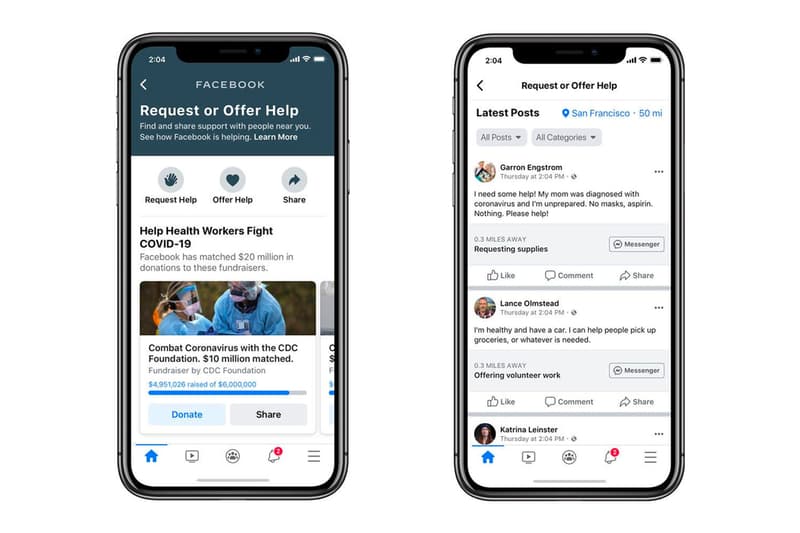 Facebook is extending its Coronavirus (COVID-19) aid efforts with a new feature in its "Community Help" hub. Billed as one of Facebook's crisis response tools, the hub is usually a localized feature for areas that have been affected by a natural disaster or other emergencies.
According to reports, users can now offer to personally help those affected by the pandemic, including services like transport, grocery shopping, baby supplies and volunteer work. At the same time, people who require relief can post their need for assistance, or search across the hub to find one that may match the service they require. The latest update also includes links to fundraisers and the platform's coronavirus information center.
The coronavirus update is available now in the US, UK, Australia, Canada and France and is expected to enter other countries soon.
Elsewhere in tech, Apple's upcoming iPhone 12 may include the iPad Pro's new LiDAR scanner.