Coach's Parent Company Plans Soft Store Reopening
Tapestry is prepping, among other things, contact-free curbside delivery.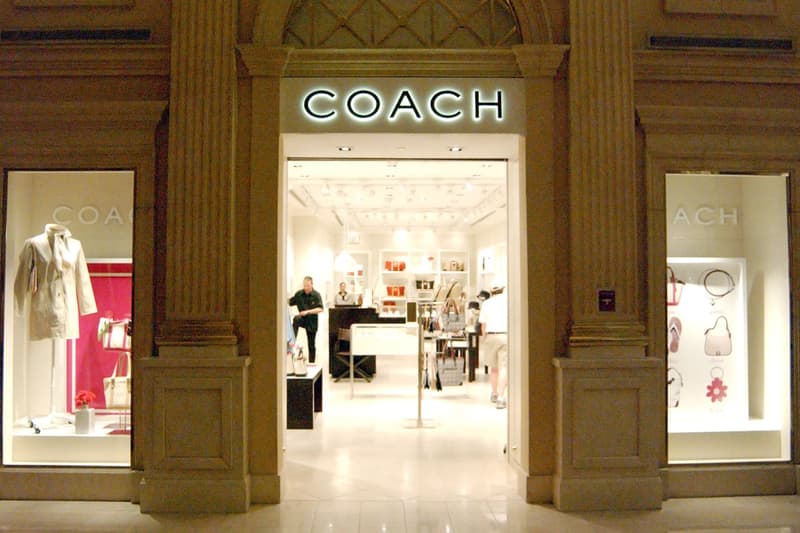 Like most other American retailers, Coach has been hit hard by the coronavirus-induced shutdown, with 90 percent of its global outposts closed in the name of safety. However, as Reuters noted, Coach parent Tapestry has plans to gently reopen its Western brick and mortar locations.
Tapestry has already reopened nearly all of its Coach and Kate Spade stores in China, and the company is aiming to offset this quarter's historic loss — its first major sales drop in almost two decades — by restaffing stores around the globe. Specifically, net sales fell by just over 19 percent to $1.07 billion in the third fiscal quarter ending March 28, according to financial market data provider Refinitiv. Furthermore, Tapestry shares have dropped by approximately 37 percent this year alone, and fell another 10 percent in morning trading.
"No one is immune to the effects of this 100-year storm. We are taking aggressive actions to assure that Tapestry emerges a strong company when conditions normalize," said CEO Jide Zeitlin in a statement. "We have powerful brands with deep consumer connections and a long history of successfully navigating global challenges and macroeconomic shocks. In addition, we have a strong balance sheet, we benefit from a multi-channel international distribution model with only modest exposure to wholesale, and a diversified supply chain."
Key to Tapestry's plan to combat quarterly disappointments is the reopening of its North American and European stores, which will begin May 1. These stores will slowly open "in accordance with state and local guidelines," exclusively offering customers contactless curbside or in-store pickup. Furthermore, the shops will be equipped with globes, masks, sanitizers and bacteria-fighting wipes. Meanwhile, Tapestry-owned retail spaces in Korea, Japan and greater Asia will operate with shortened hours.
The global pandemic has viciously undercut the retail sector, recently evidenced by Neiman Marcus filing for bankruptcy.