Thom Browne Works out Exclusive Concept 009 Capsule for Nordstrom
The American designer delivers locker room-ready pieces.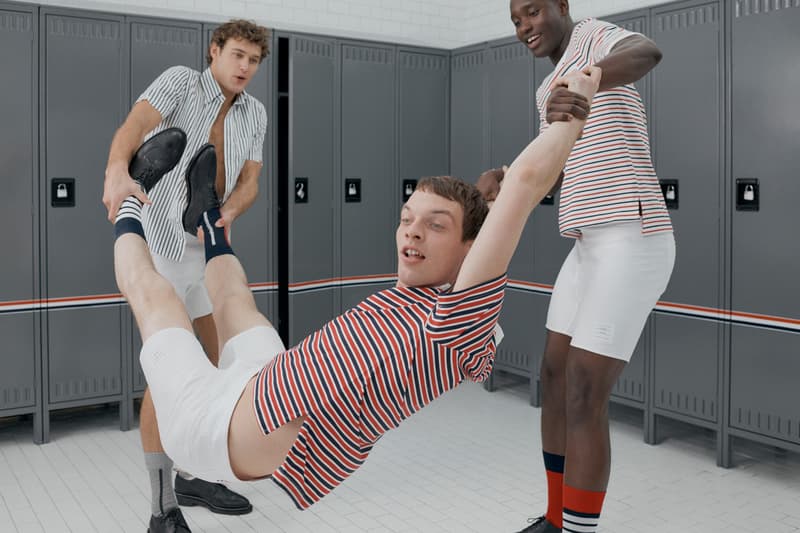 1 of 22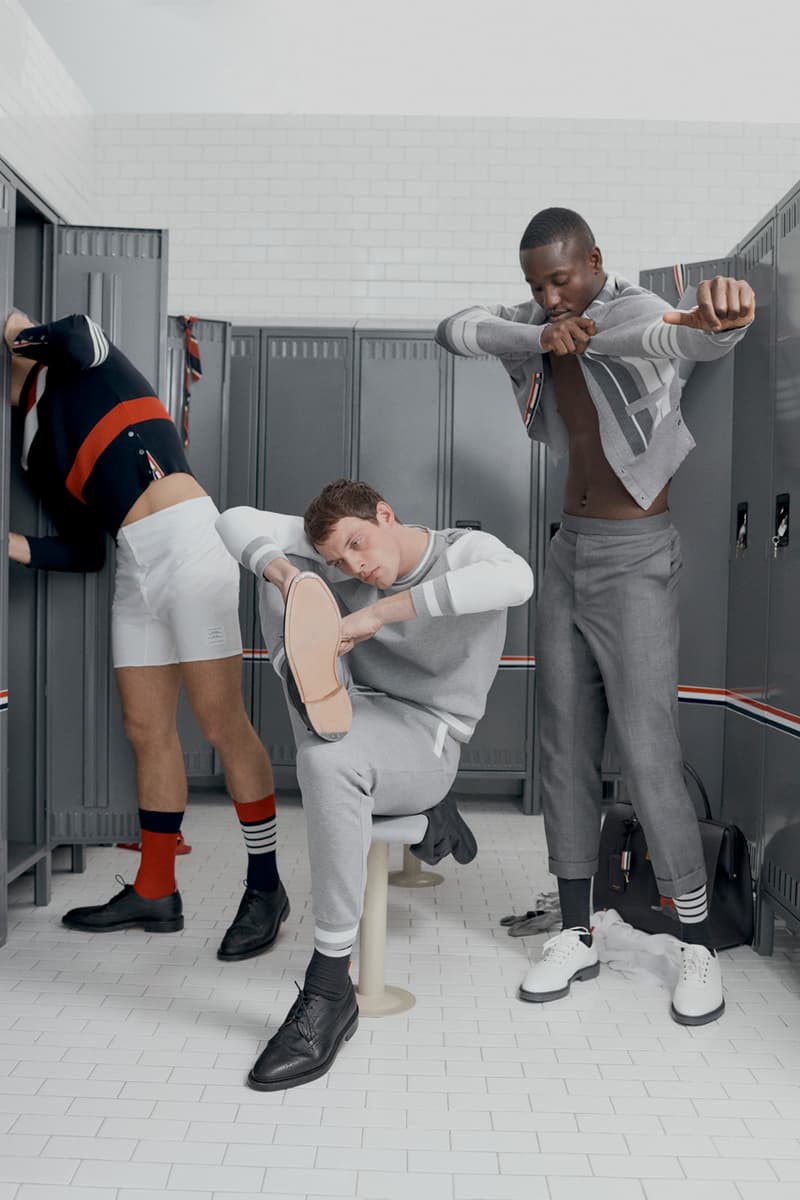 2 of 22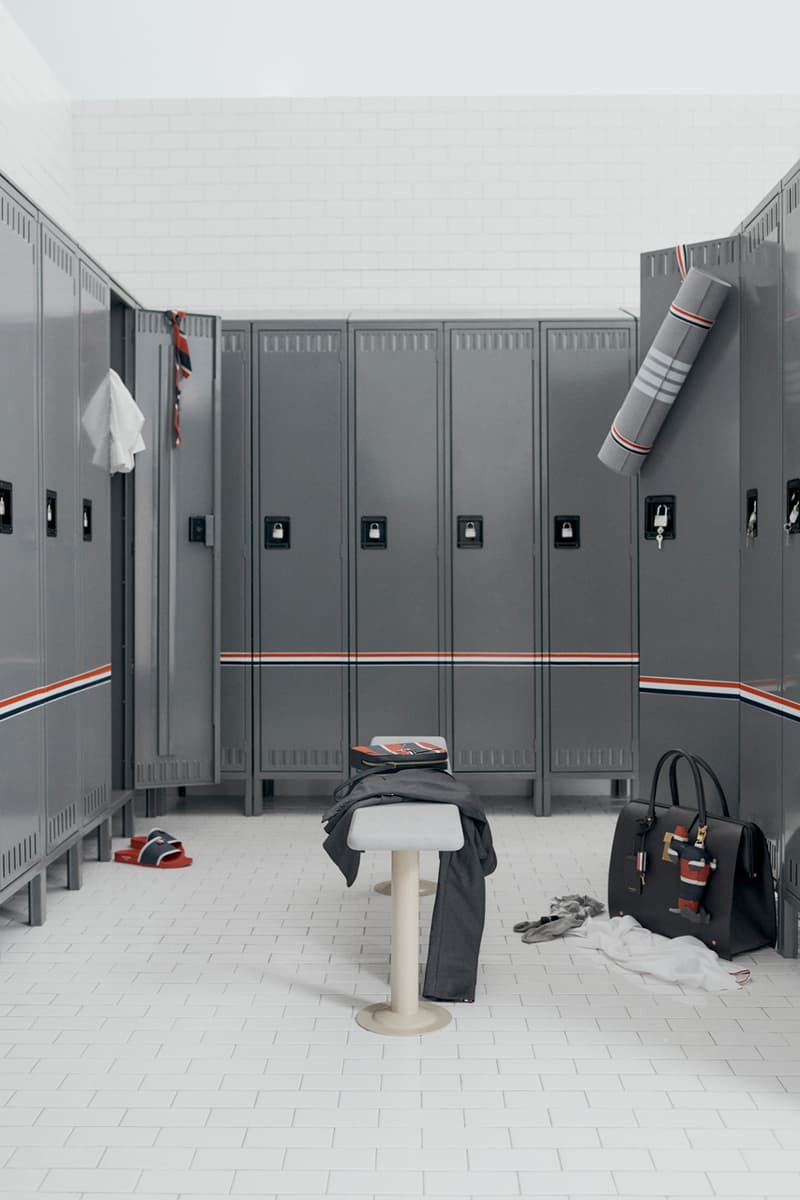 3 of 22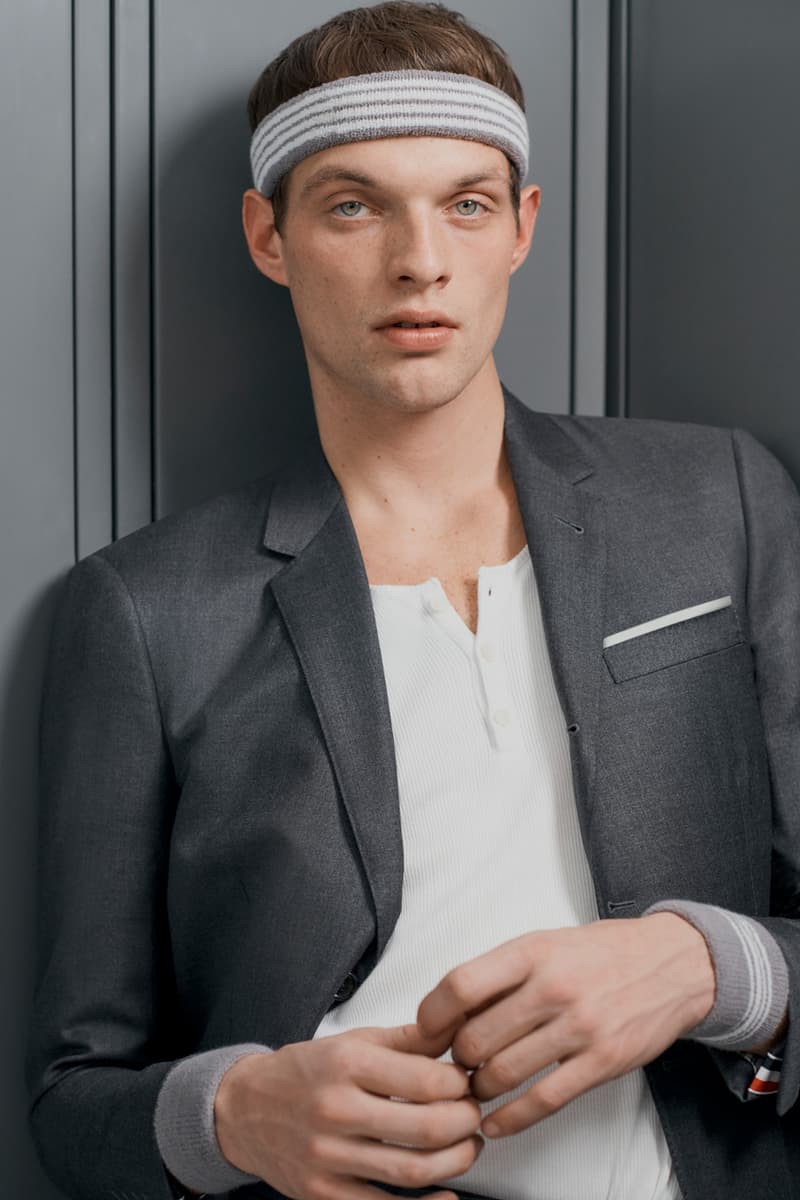 4 of 22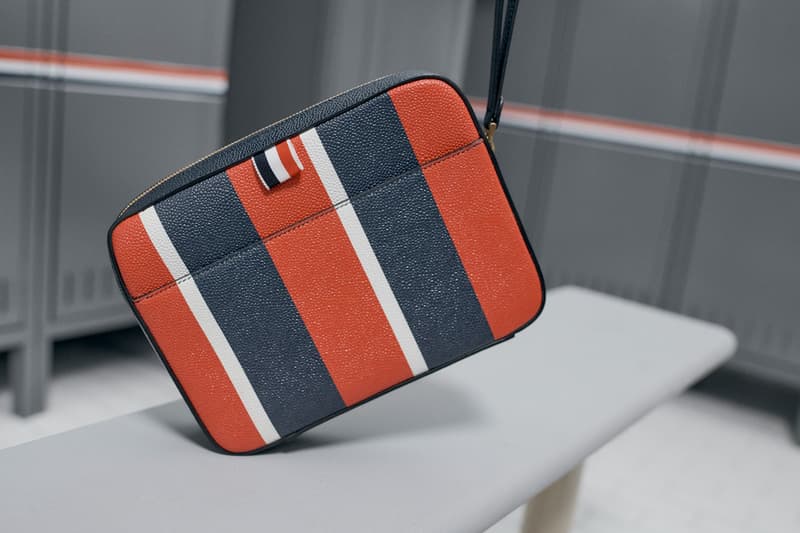 5 of 22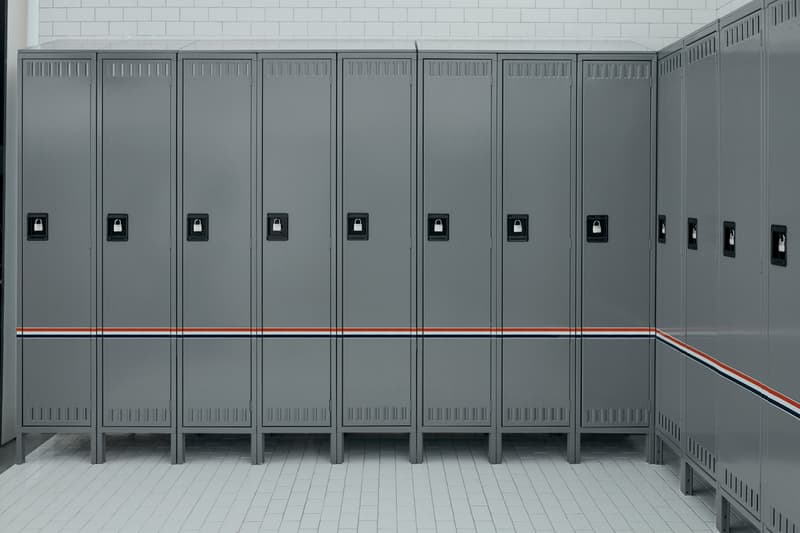 6 of 22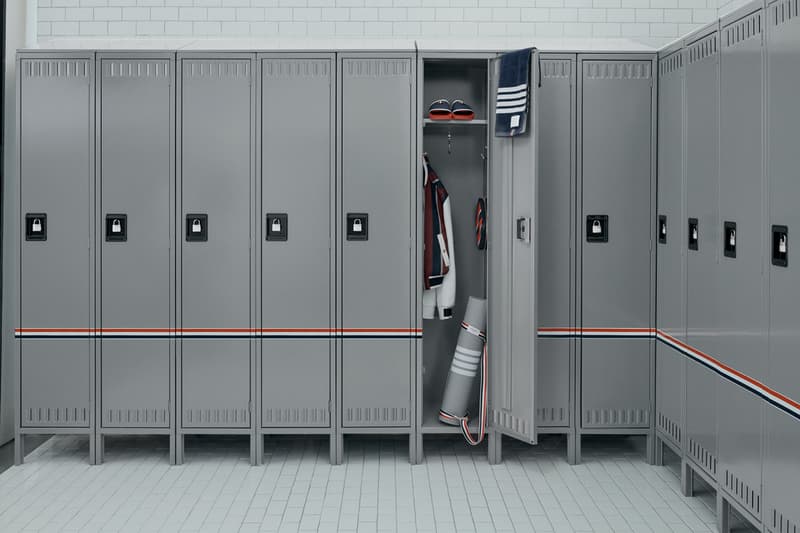 7 of 22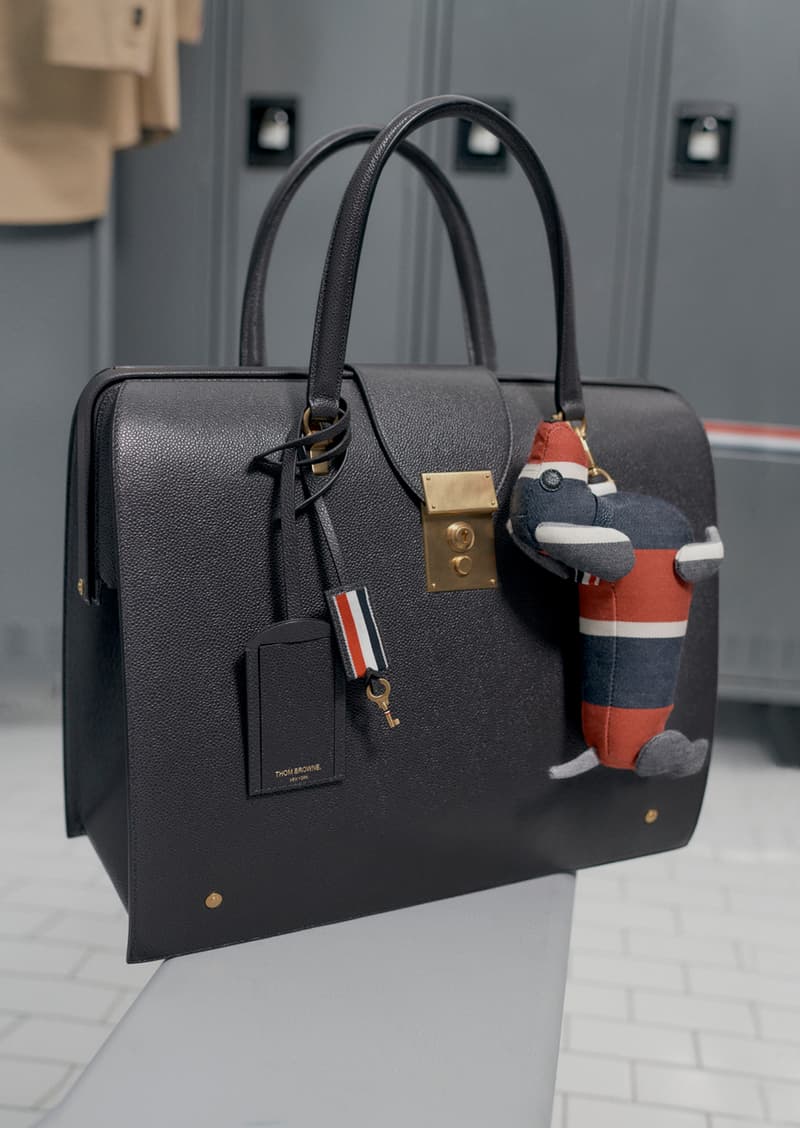 8 of 22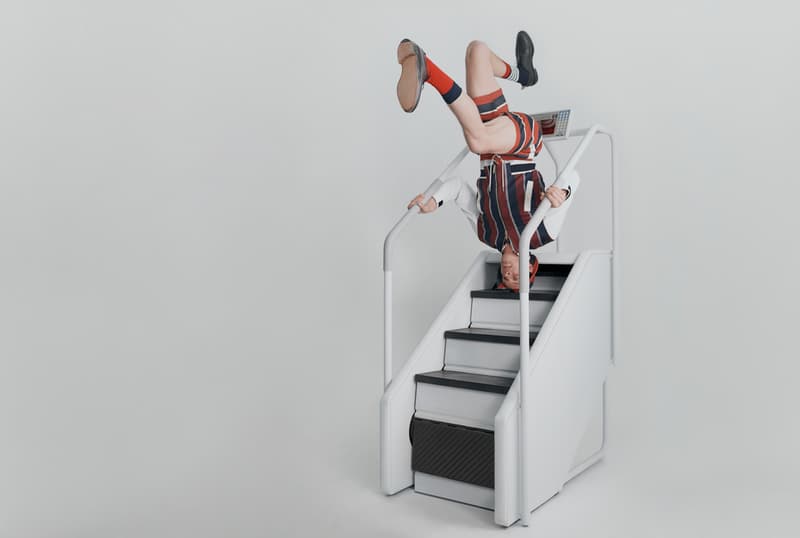 9 of 22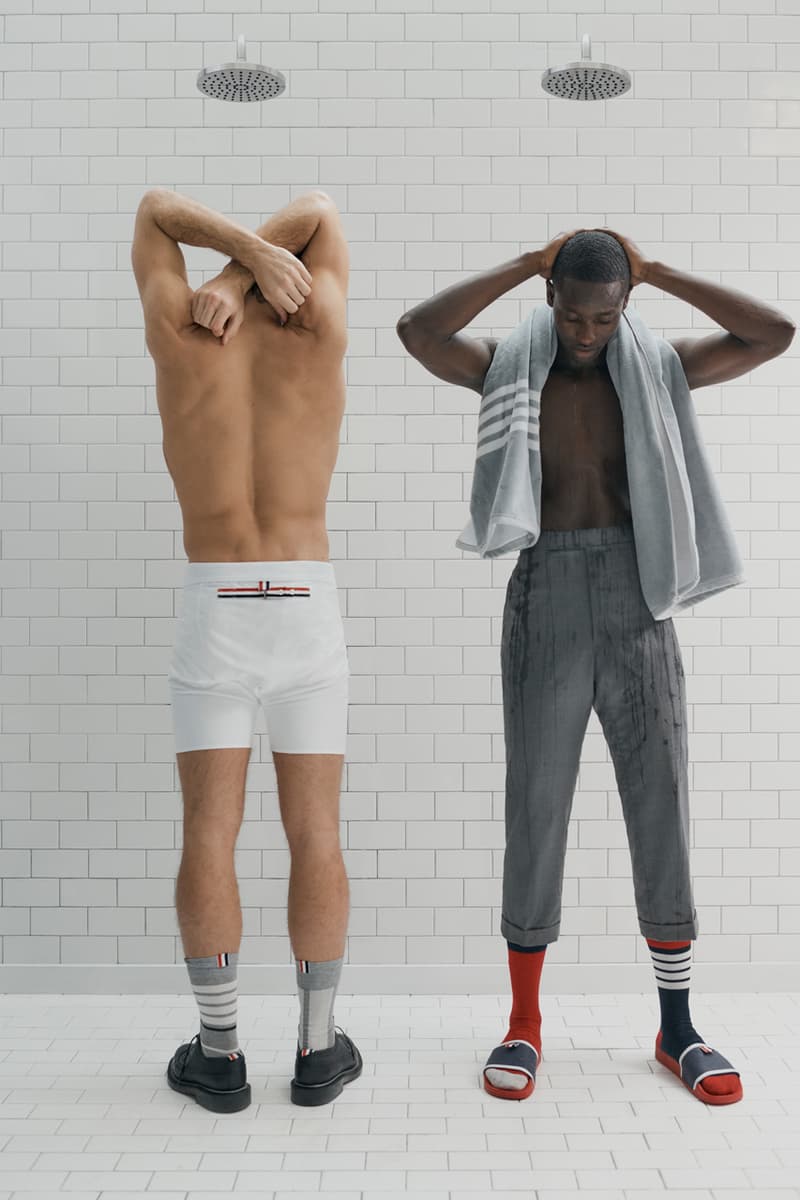 10 of 22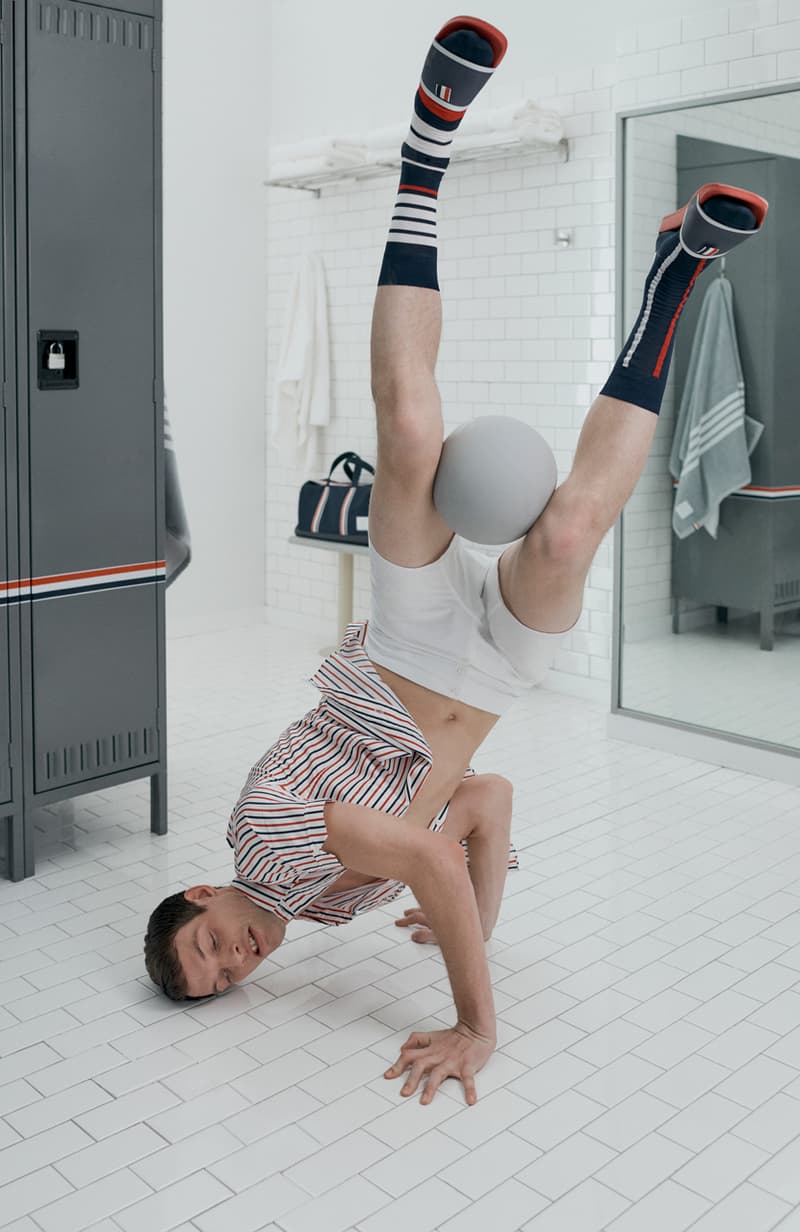 11 of 22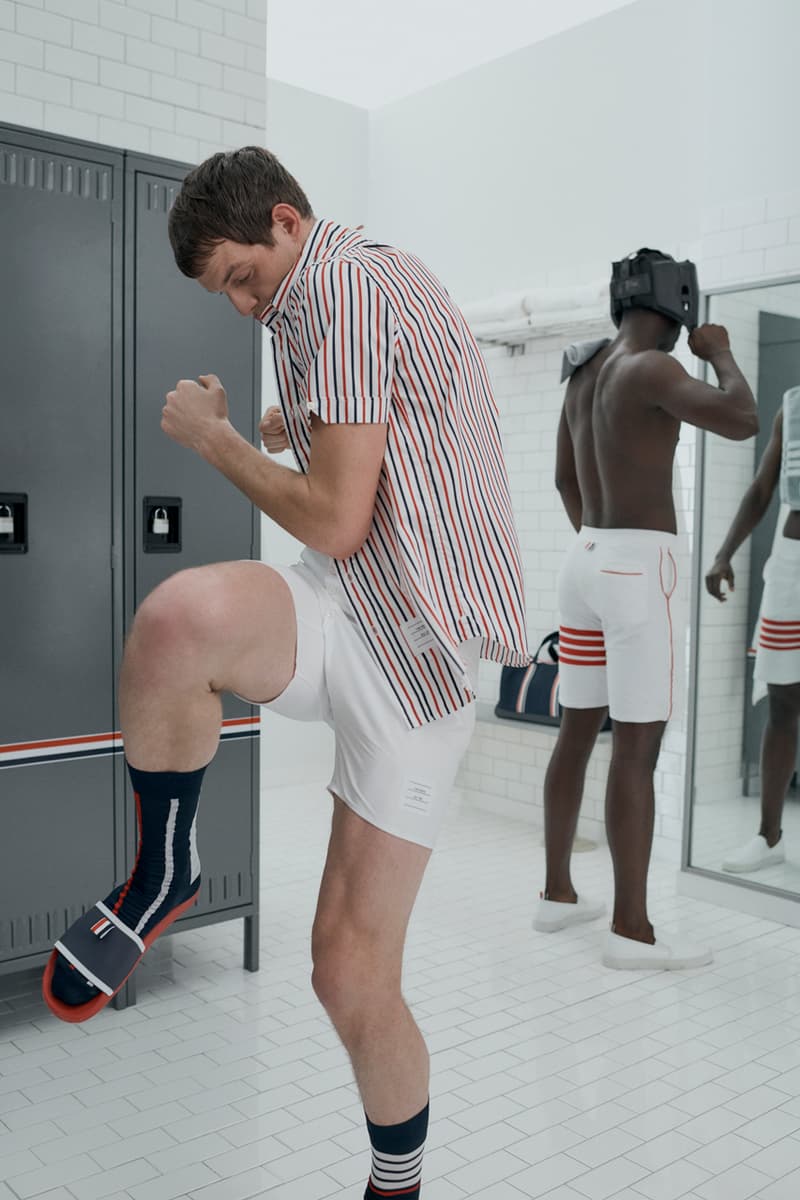 12 of 22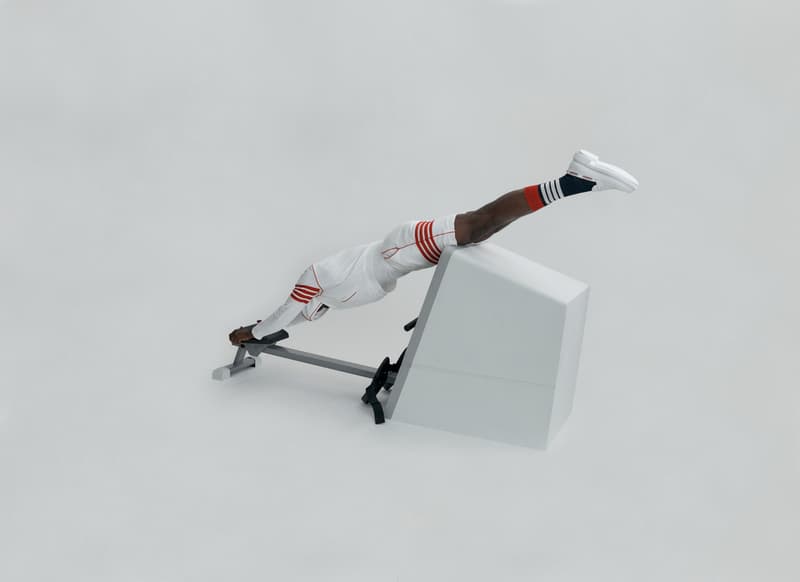 13 of 22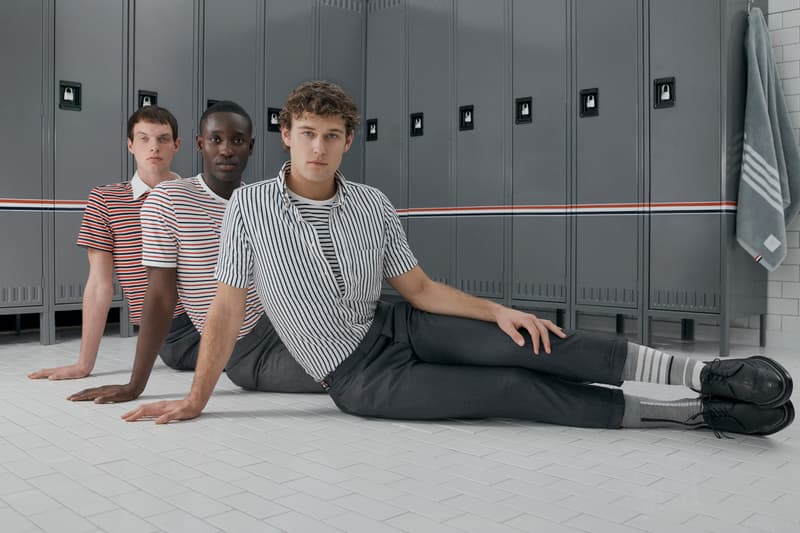 14 of 22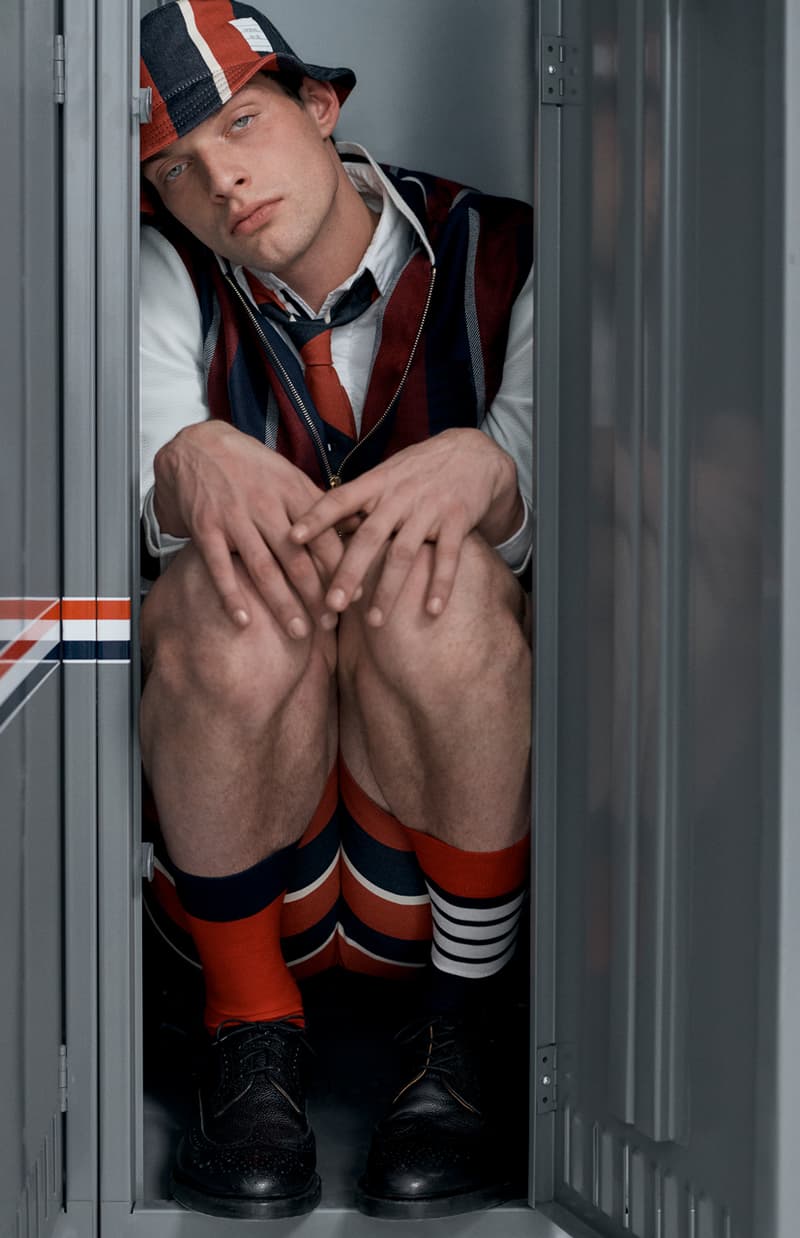 15 of 22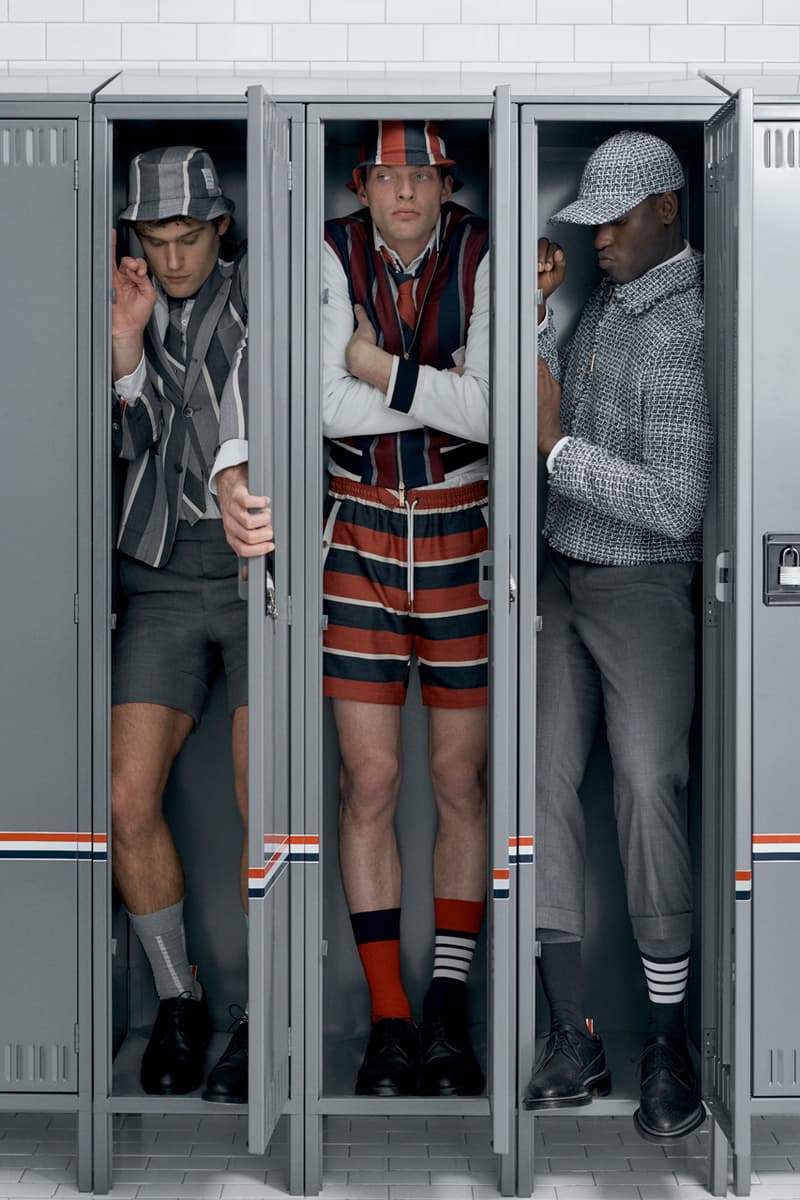 16 of 22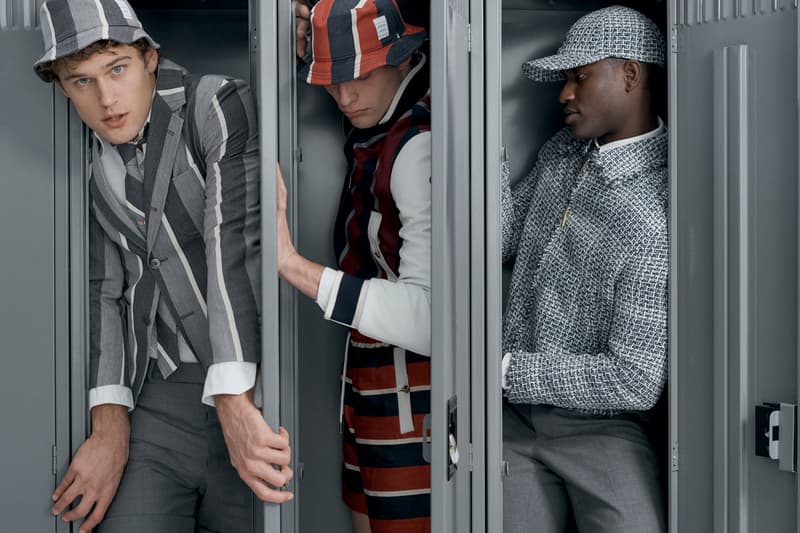 17 of 22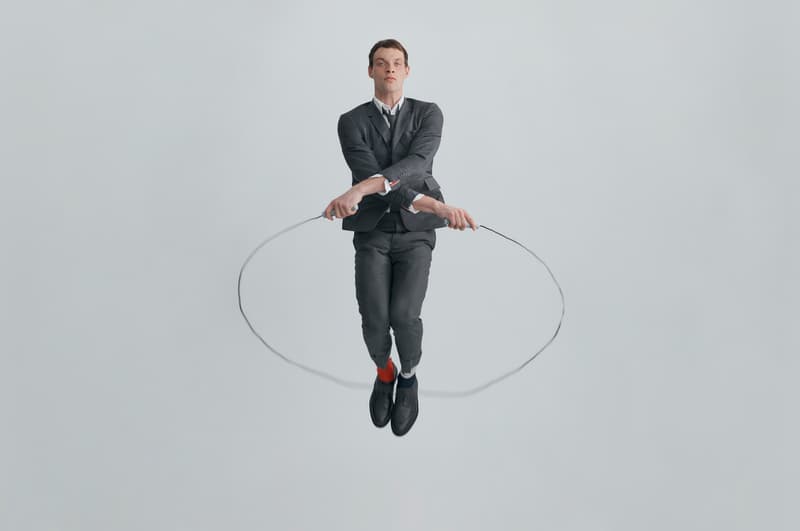 18 of 22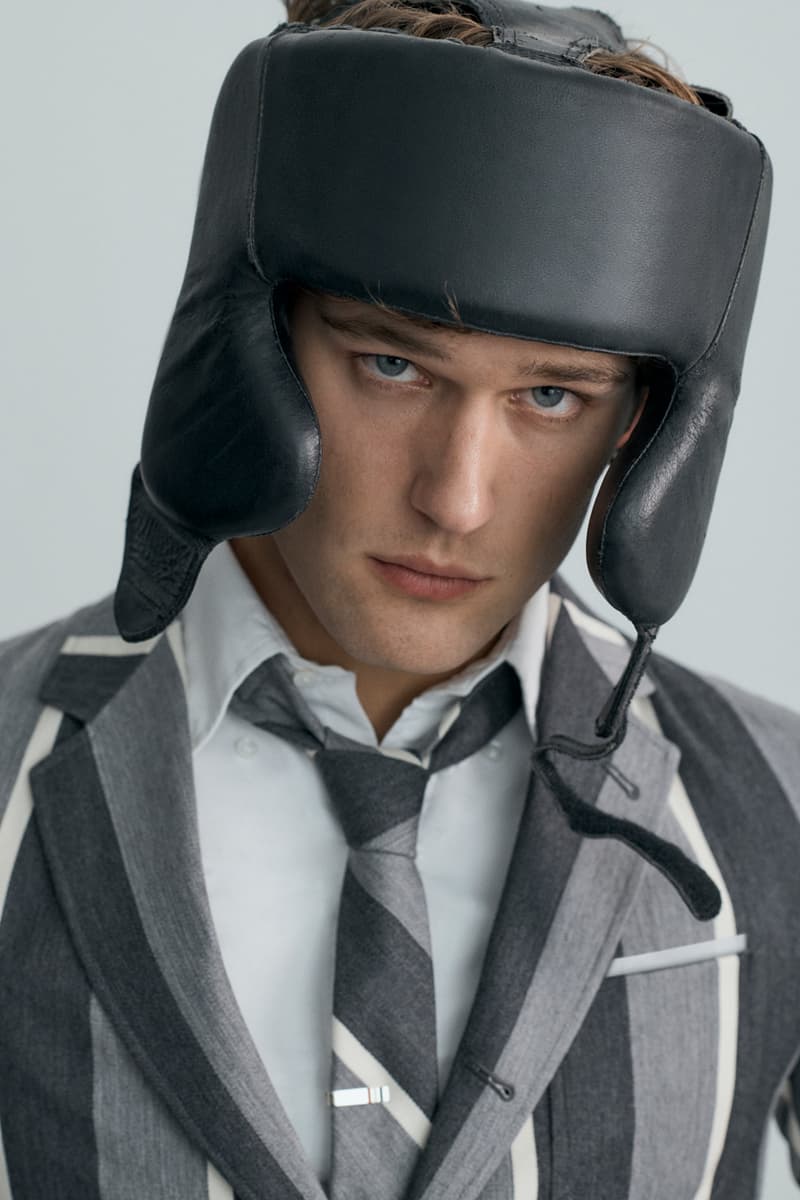 19 of 22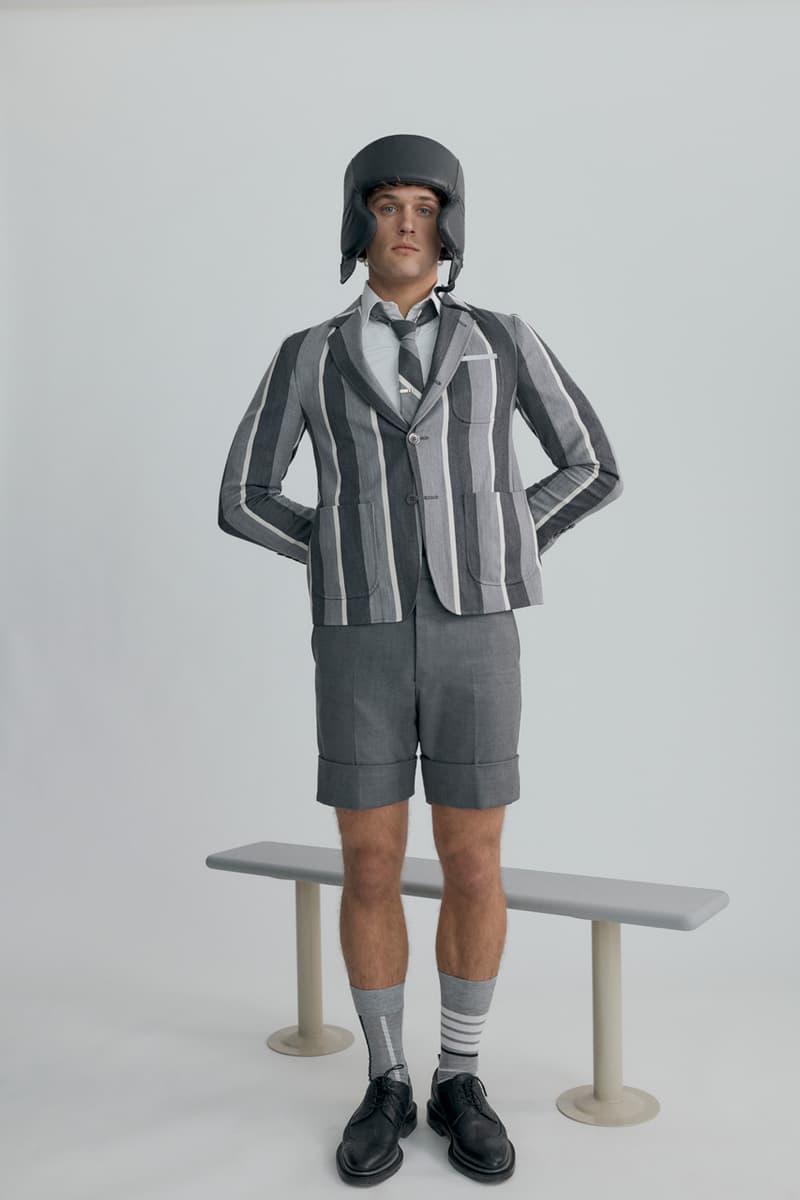 20 of 22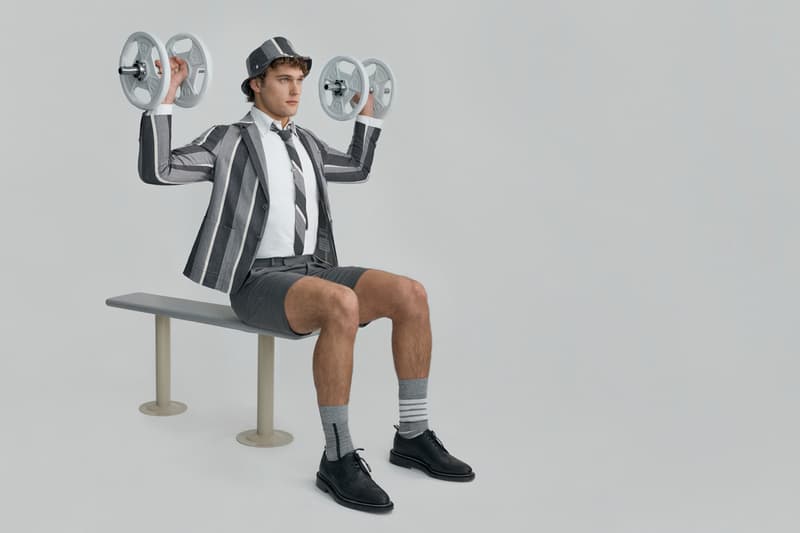 21 of 22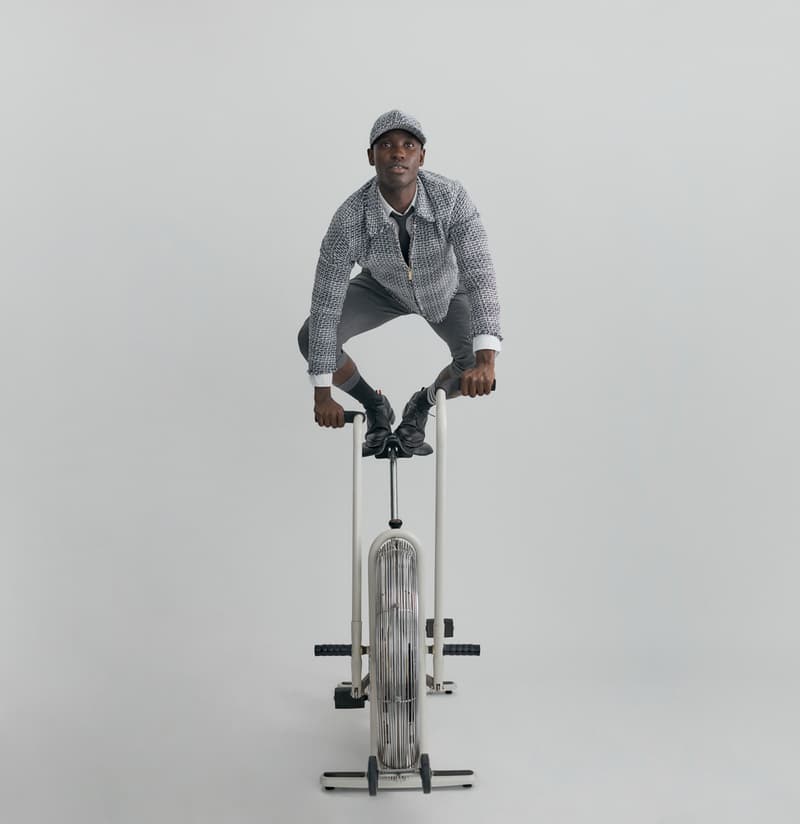 22 of 22
Designer Thom Browne has created an exclusive capsule range for Nordstrom, offering a selection of locker room-ready clothing, footwear, accessories, and sporting goods. This collaboration is named Concept 009 as it is the ninth iteration of the department store's curated partnerships with leading menswear brands.
The campaign for Concept 009 shows models working out and sweating, but pieces like traditional suits and neckties can easily be worn to a formal occasion. An all-American color palette of red, white and navy runs throughout capsule and is complemented by a school uniform-inspired shade of gray. Thom Browne has also created an exclusive yoga mat in these colors, as well as a pair of the perfect post-shower slides.
"I feel like collaborations are getting a little overdone, and the only times I ever even entertain the idea is if it's something that's interesting to me—and I think, in turn, interesting to the customer," says Browne. "So, for me, [this] stands out in that it really is not a traditional collaboration; it's a collaboration at a level that is a lot more intellectual and not purely commercial."
Nordstrom's VP of Designer RTW and New Concepts, Sam Lobban, shares a similar excitement with Browne over the collaboration: "What we are excited to discover with Thom Browne is how the concept of 'suiting' continues to evolve in the eyes of consumers. We have seen so many iterations of it on the runway and now we're bringing a concept that combines traditional as well as unconventional tailoring to our broader customer base."
Launching on March 12, Browne's preppy sensibility has been reinterpreted for a locker room context with sporty pieces priced from $80 to $1790 USD. The exclusive capsule will be available online at New Concepts @ Nordstrom Men's. Interested fans can also visit custom locker room-style pop-ups at Nordstrom Men's locations in NYC, Seattle, Miami, Los Angeles, Costa Mesa, Chicago, Dallas and Vancouver.
Keep up with Thom Browne by checking out the looks he presented on 33 bunny-eared couples for his FW20 presentation at Paris Fashion Week.