Jadakiss Honors Fallen Friends on New Album 'Ignatius'
Finally released after a short delay.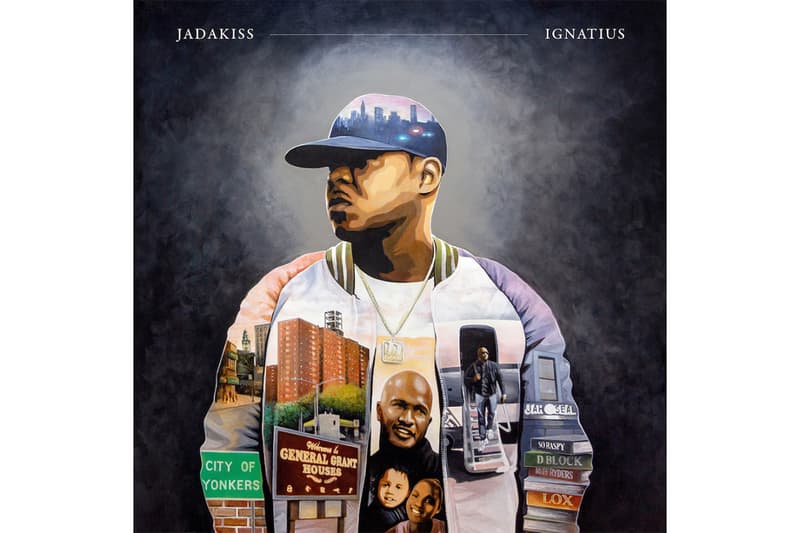 Jadakiss has dropped off his latest full-length project Ignatius after a short delay. The 13-track album, named after his friend, the late Ruff Ryders A&R/producer and manager Ignatius "Icepick Jay" Jackson, is the LOX MC's first LP since 2015's Top 5 Dead or Alive and features a handful of contributions from Pusha T on "Hunting Season," Justin Jesso on "Catch & Release," Ty Dolla $ign on "NYB (Need Your Best)," 2 Chainz on "Angel's Getting Pedicured," Rick Ross and Emanny on "Kisses To The Sky," DeJ Loaf, Nino Man and Millyz on "Gov't Cheese," John Legend on "I Know" and Chayse on "Closure."
Ignatius was originally scheduled to drop on February 28 but was delayed out of respect for the sudden passing of Pop Smoke. "The New York Hip Hop community is mourning the untimely passing of one of our brightest young stars, and I felt it was best to pause for a moment to come together and reflect. The Ignatius album means a lot to me – it celebrates the life of my brother Icepick Jay, another one we lost too soon," Jadakiss said in a statement. "It was Jay's dream for me to collaborate with Pusha T on a new song. The single we'd planned to release together – 'Hunting Season' – is a lyrical metaphor about taking out MCs in the rap arena, and we didn't want anyone to confuse it with anything else. So out respect for Jay's memory, for Pop Smoke's memory, Pusha and I agreed to put this one on hold for a minute."
Stream Jadakiss' Ignatius on Spotify and Apple Music below.
Elsewhere in music, Jhené Aiko has shared her latst album CHILOMBO.