Decision to Close Frank Lloyd Wright's 88-Year-Old Architecture School Has Been Reversed (UPDATE)
But the Foundation still has the final say.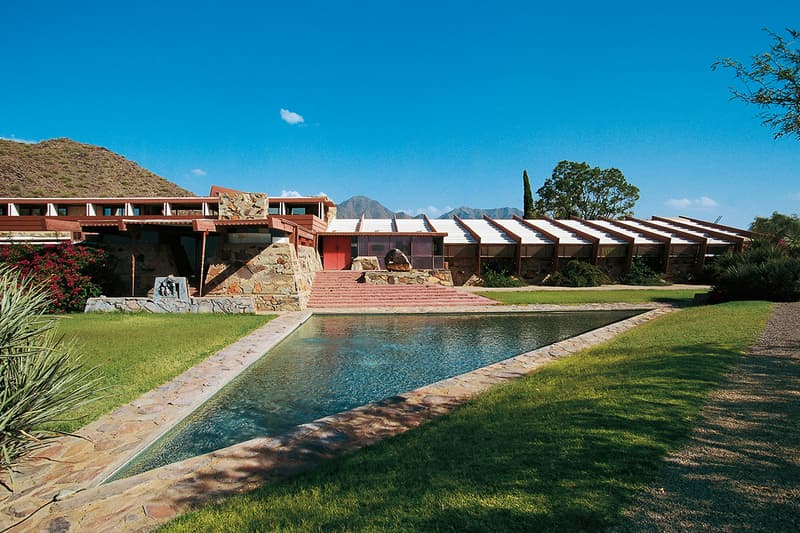 UPDATE (March 7, 2020): After massive public outcry resulting from the School of Architecture at Taliesin's decision to close down, Frank Lloyd Wright's esteemed school has now voted to reverse its original decision, instead electing to remain open. The reversal is largely thanks to new additional funding secured as a result of the public backlash. According to a statement from the institute: "The Board confirmed that its financial situation is such that it has long-term viability, especially in light of new support that has come forward since January of this year."
However, the final verdict on the fate of the School still depends on the approval from the Frank Lloyd Wright Foundation, which has ownership over the buildings the School is based in. "The school board is now calling on the foundation to allow the school to extend its existing agreement so it can remain open, but the foundation is being resistant and still retains the power to force the school to close unless a deal is reached," the statement reads.
---
ORIGINAL STORY (January 29, 2020): After failing to come to an acceptable financial agreement with the Frank Lloyd Wright Foundation, the School of Architecture at Taliesin, which the renowned architect founded 88 years ago, will officially shut its doors this June. "The School of Architecture at Taliesin will cease operations after this semester, after a gut-wrenching decision by its governing board on Saturday," said a statement issued directly by the school. The school's backers are calling the decision "tragic."
The Frank Lloyd Wright Foundation owns both of the schools' campuses in in Scottsdale, Arizona and Spring Green, Wisconsin, and both will close immediately after the current semester. The school made it clear that it did everything in its power to stay open. "The closure of the school is very emotional for our students, our faculty and staff and all of us who worked so hard for this one-of-a-kind institution and its important role in Frank Lloyd Wright's legacy," says Dan Schweiker, a chairperson of the governing board on the matter.
Originally named the Frank Lloyd Wright School of Architecture, the School of Architecture at Taliesin was established by Wright in 1932 to further establish and teach the relationship between architecture and nature. "Our innovative school and its mission were integral to Frank Lloyd Wright's vision for connecting architecture to our natural world," Schweiker said. Initially, just 50 to 60 students attended the school under the Taliesin Fellowship, an extensive apprenticeship where the students were able to study directly under Wright himself.
Elsewhere in architecture, Ace Hotel Kyoto, which was designed by Kengo Kuma, is now accepting reservations.
---
Updated by Jeff Yeung on March 7, 2020.