Eminem Hints at Lyrical Lemonade-Directed Video for "Godzilla" Featuring Juice WRLD
Dropping Monday.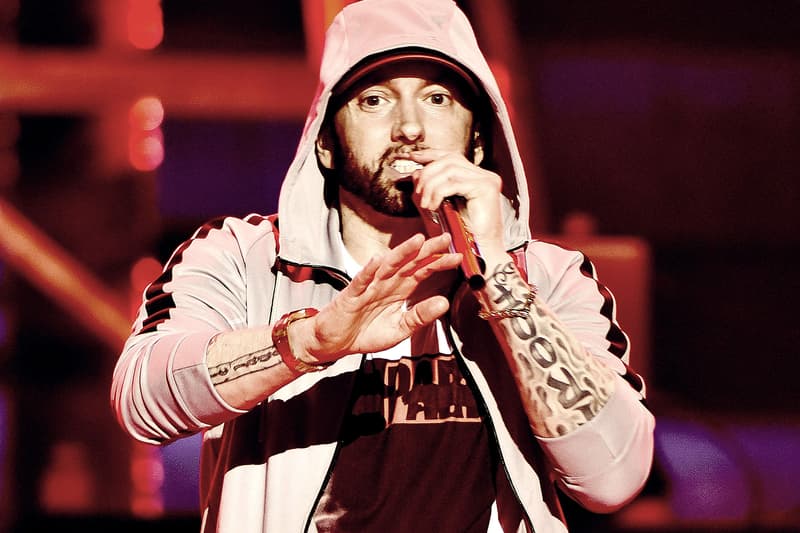 Eminem and Juice WRLD's "Godzilla" is slated to get a new visual treatment on Monday by Lyrical Lemonade. The rap veteran took to Instagram to preview the offering, which features some signature Slim Shady vibes thanks to Eminem playing multiple characters, a butcher shop setting and some bars that take place in a half-empty liquor store while he stumbles forward. Eminem broke his own world record for the track too, rapping at an absurd speed that clocked in at 229 words in just 30 seconds. That's a total of 7.6 words per second. The posthumous Juice WRLD verse came just a month after his tragic passing.
Always controversial, Eminem opened up his latest record, Music To Be Murdered By, with his "Darkness" music video that paralleled the 2017 Las Vegas incident in first person perspective. Since then, he's explained his iconic "Lose Yourself" at the 2020 Oscars some 17 years after he won an Academy Award for the 8 Mile song.
Watch the trailer for "Godzilla" below. In more music updates, check out the lineup for the upcoming Record Store Day 2020.