'Community' is Coming to Netflix April 1
The streaming platform says it's not a joke.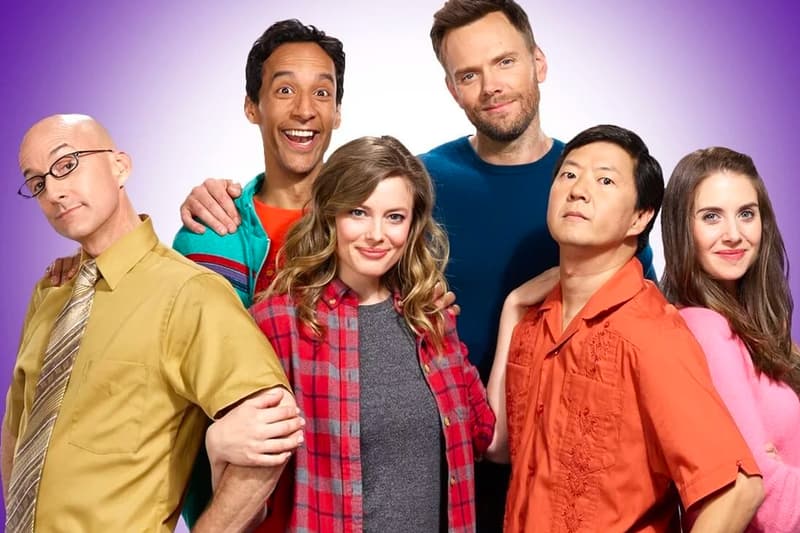 If you're stuck at home under quarantine for the foreseeable future, fret not: cult classic sitcom series Community is coming to Netflix very soon.
According to the streaming platform's official comedy Twitter account Netflix Is A Joke, the six-season series will over from Hulu and arrive April 1 (Netflix reassures that it's not an April Fools' joke). For those unfamiliar, the show originally launched on NBC back in 2009, and ran for five seasons until it was cancelled in 2014, subsequently being picked up by Yahoo Screen for a final sixth season. It features an all-star cast including Joel McHale, Alison Brie, Donald Glover, Chevy Chase, Gillian Jacobs, Danny Pudi, Yvette Nicole Brown, Jim Rash, and Ken Jeong, and follows a closely-knit study group as they journey through their education at the Greendale Community College.
For diehard fans of the series, Netflix's takeover of Community could also potentially mean the long-awaited movie would be made with the streaming platform's resourceful backing. Actress Alison Brie had previously voiced a similar sentiment when asked if she'd like to take part in the film: "Yeah, I think I would," she said in an interview earlier last year. "I mean, look, it's like, are we going to do the movie? I feel like if the Community movie ever gets made, it should just be made for Netflix, and it would be fun to do, but, I think it would be best if we could get everyone to do it, so I feel like that might be difficult."
Elsewhere in entertainment, check out the new trailer for Arkansas featuring Vince Vaughn.
Community is coming to Netflix April 1st! No foolin' ? pic.twitter.com/JLt22XXExN

— Netflix Is A Joke (@NetflixIsAJoke) March 13, 2020