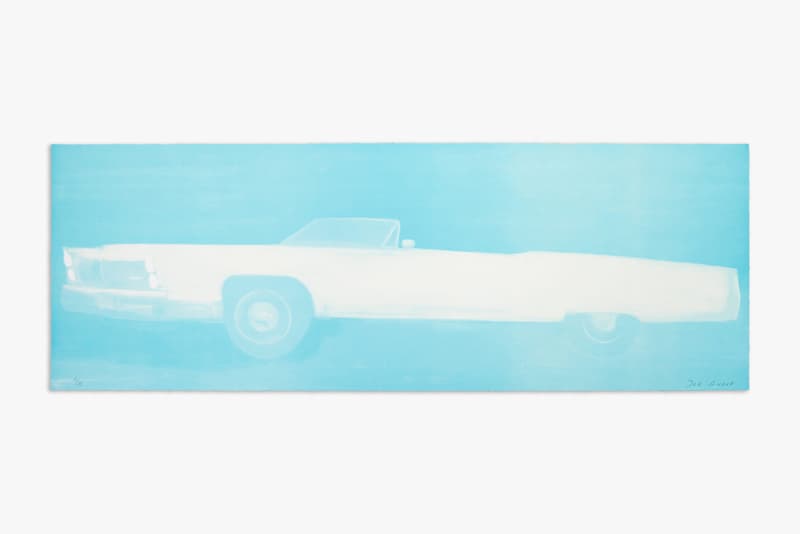 1 of 3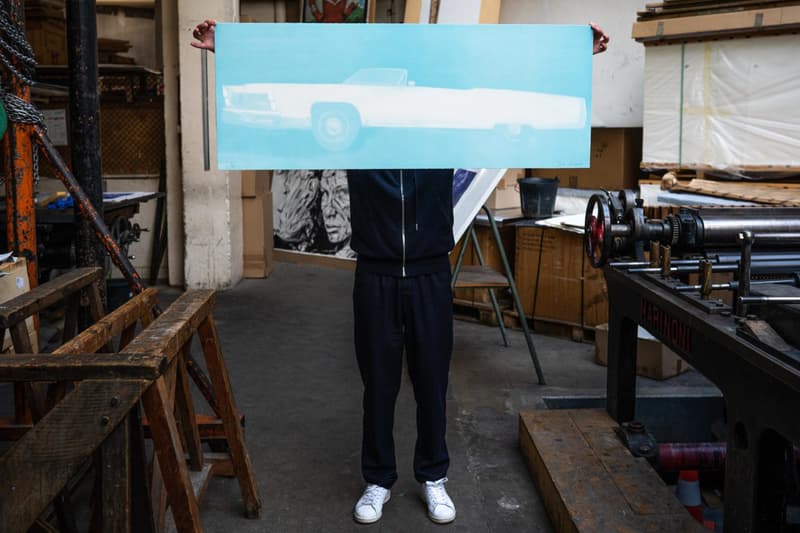 2 of 3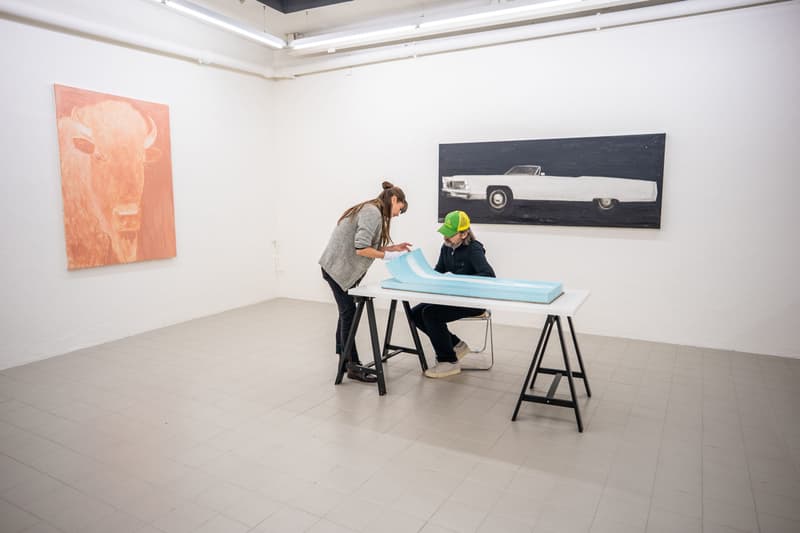 3 of 3
Joe Andoe Releases 'Chanel Cadillac' Limited Edition Lithograph
Portraying a '66 Caddy.
---
Joe Andoe is an American painter widely-recognized for his muted compositions featuring landscapes, everyday objects, and portraits. His photo-based, realist work largely touches on memory, nostalgia, nature and the artist's personal experiences of growing up in Tulsa, Oklahoma.
Andoe recently teamed up with JRP Editions to launch a new limited edition lithograph inspired by an original painting titled Chanel Cadillac. Sized 116 by 44 centimeters, the faded-looking print depicts a 1966 Cadillac with a powder blue paint job.
"The 66 Cadillac was once the symbol of American power and was the largest car ever produced; this is contrasted today with Paris, the most refined place on earth, and is printed in a fey Chanel powder baby blue."
Head to JRP Editions' website to purchase a print now for $955 USD.
For more standout editions, check out the best artworks releasing this week.