Anti Social Social Club Reveals Full SS20 "Hung Up" Collection
The season also features a collaboration with Hysteric Glamour.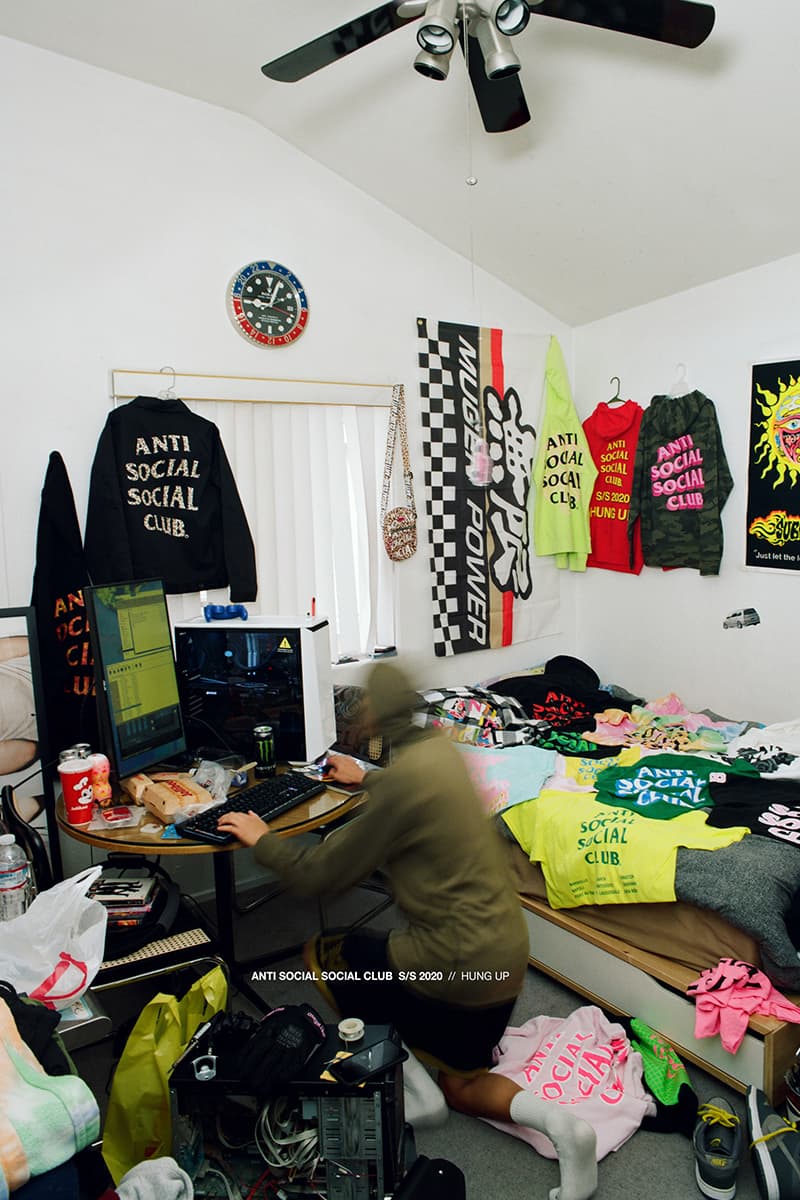 1 of 17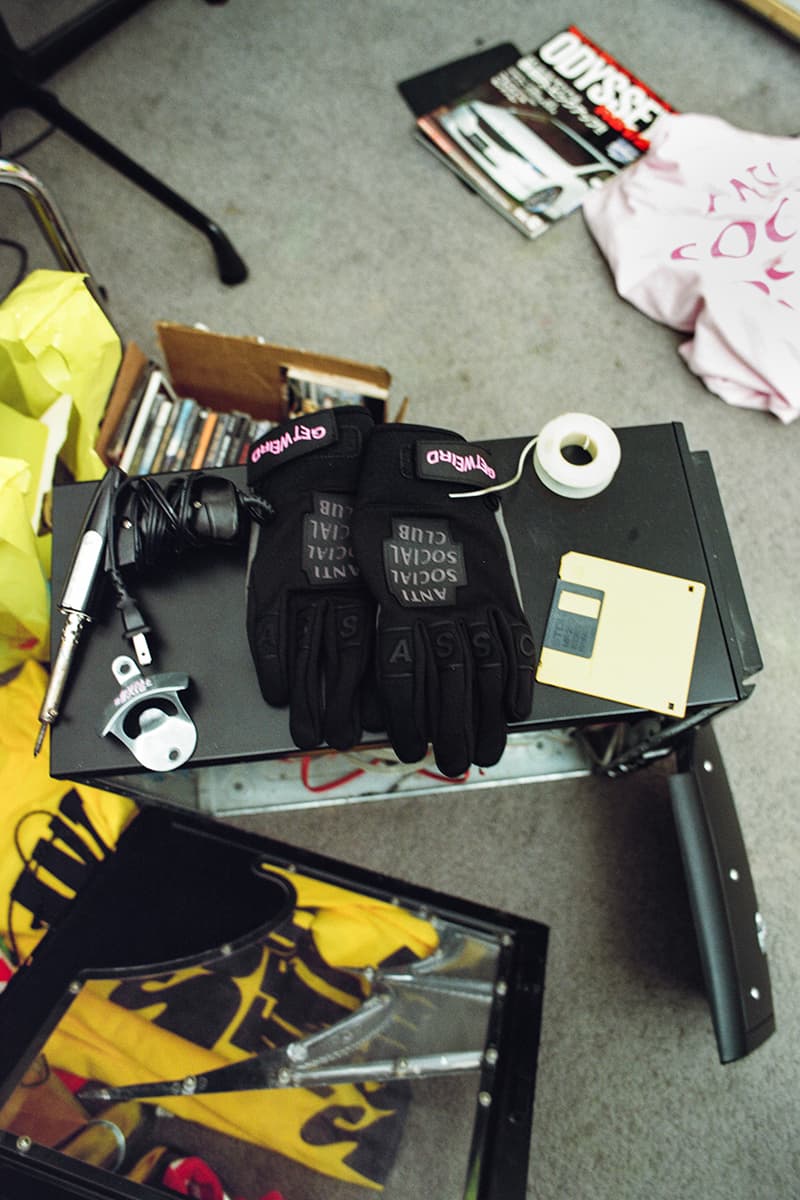 2 of 17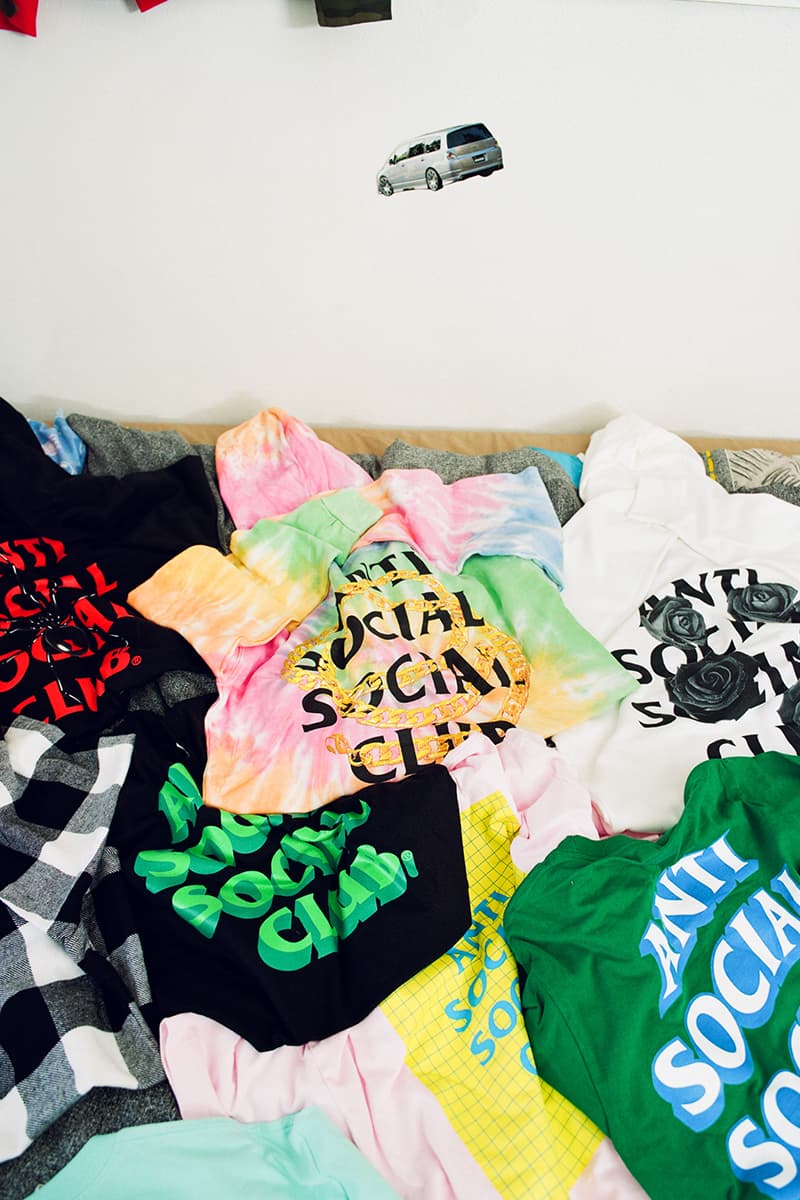 3 of 17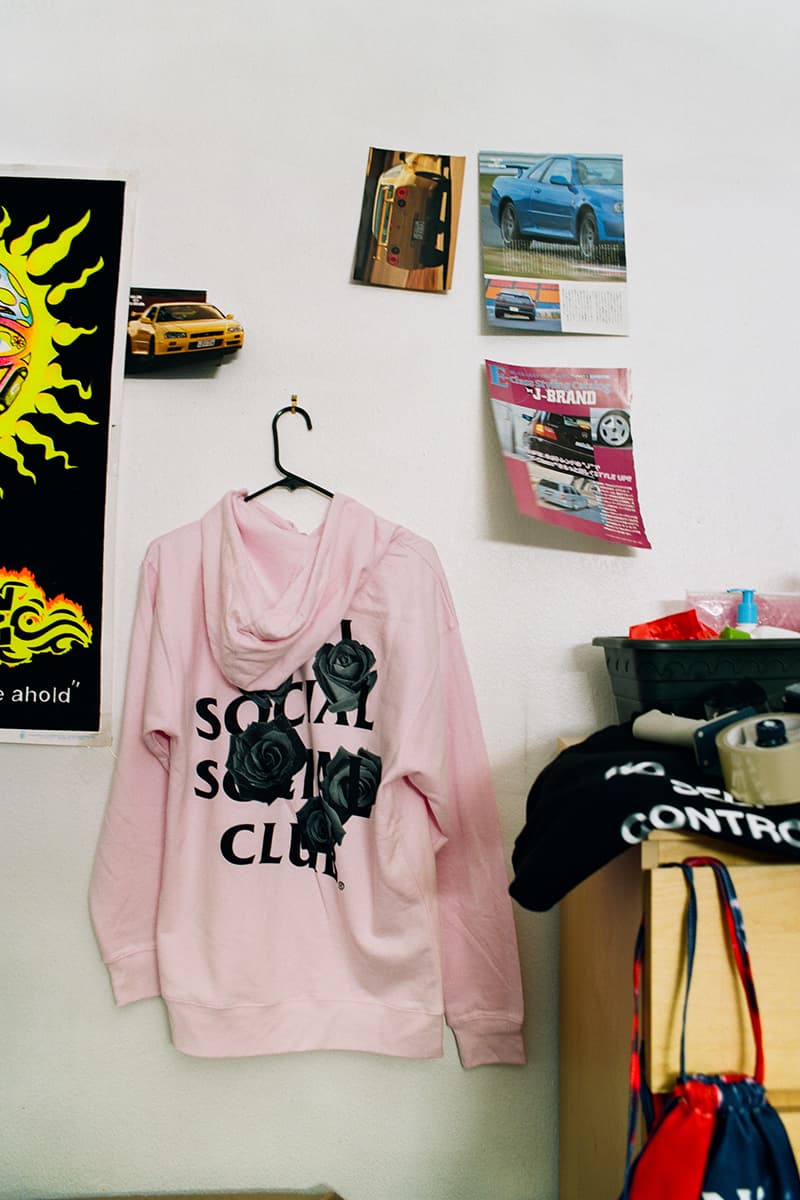 4 of 17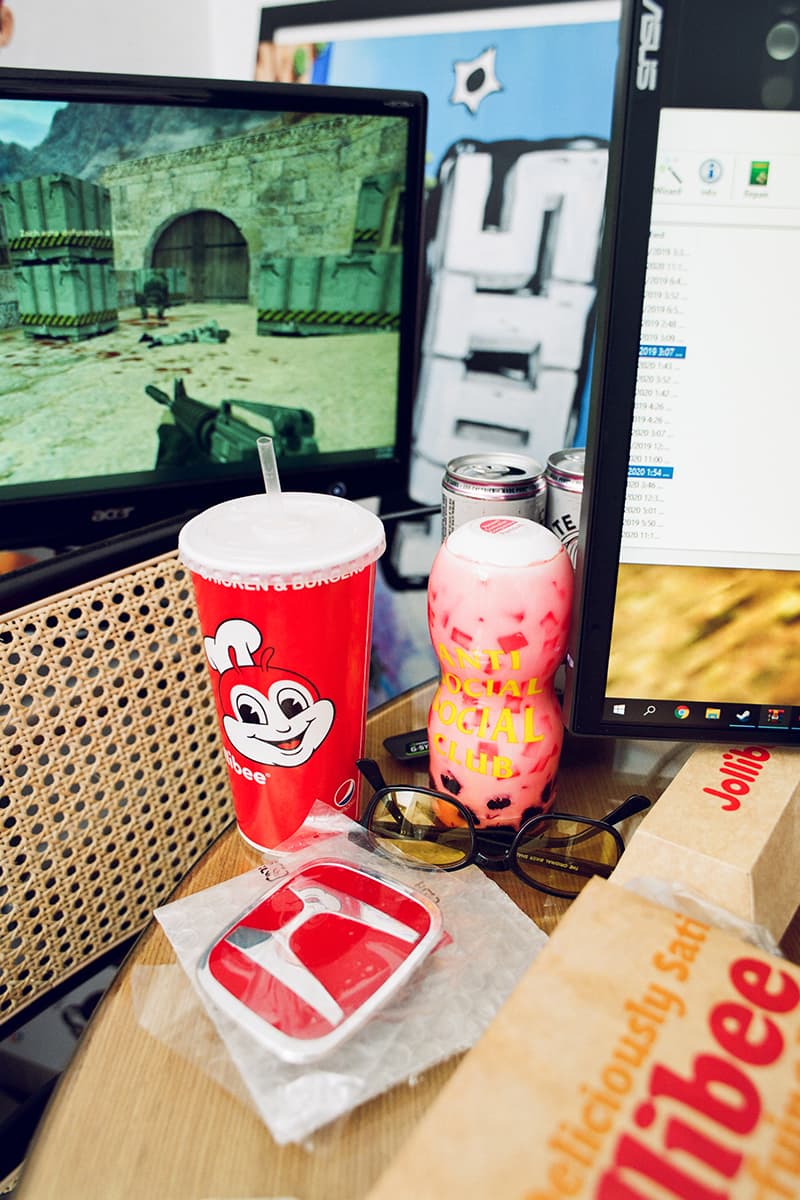 5 of 17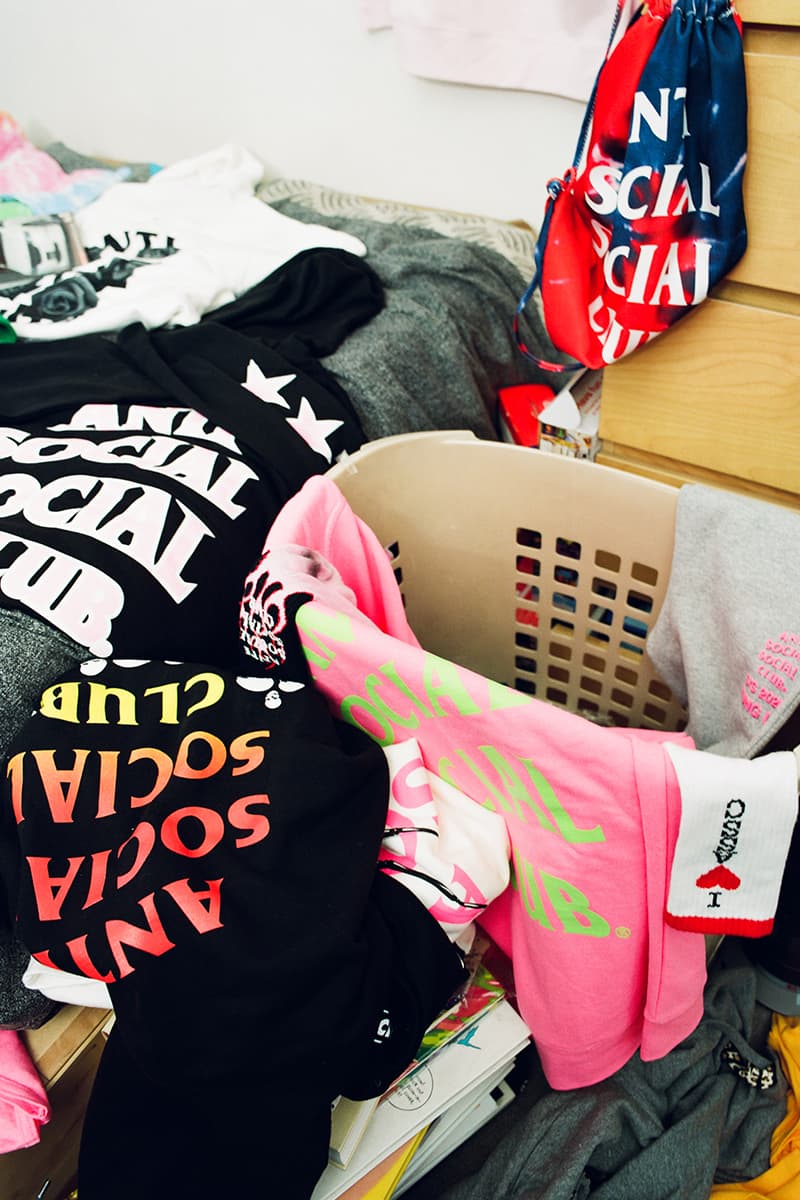 6 of 17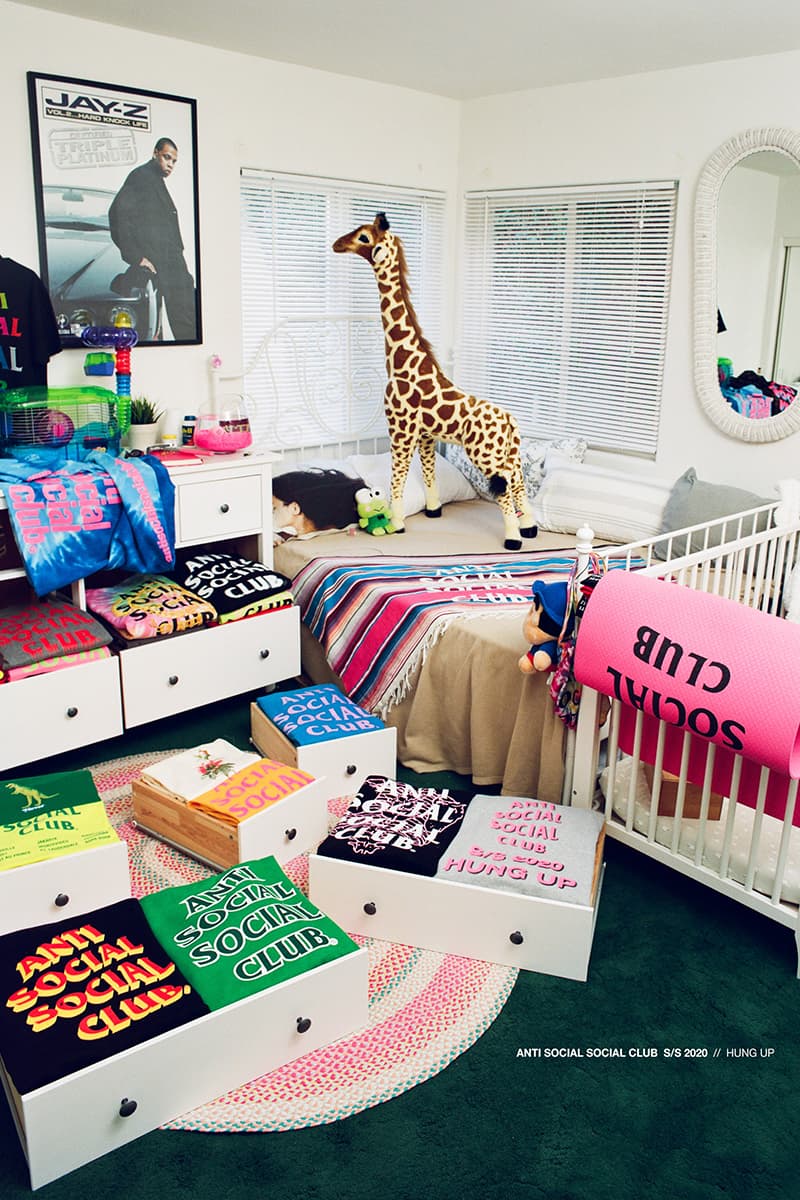 7 of 17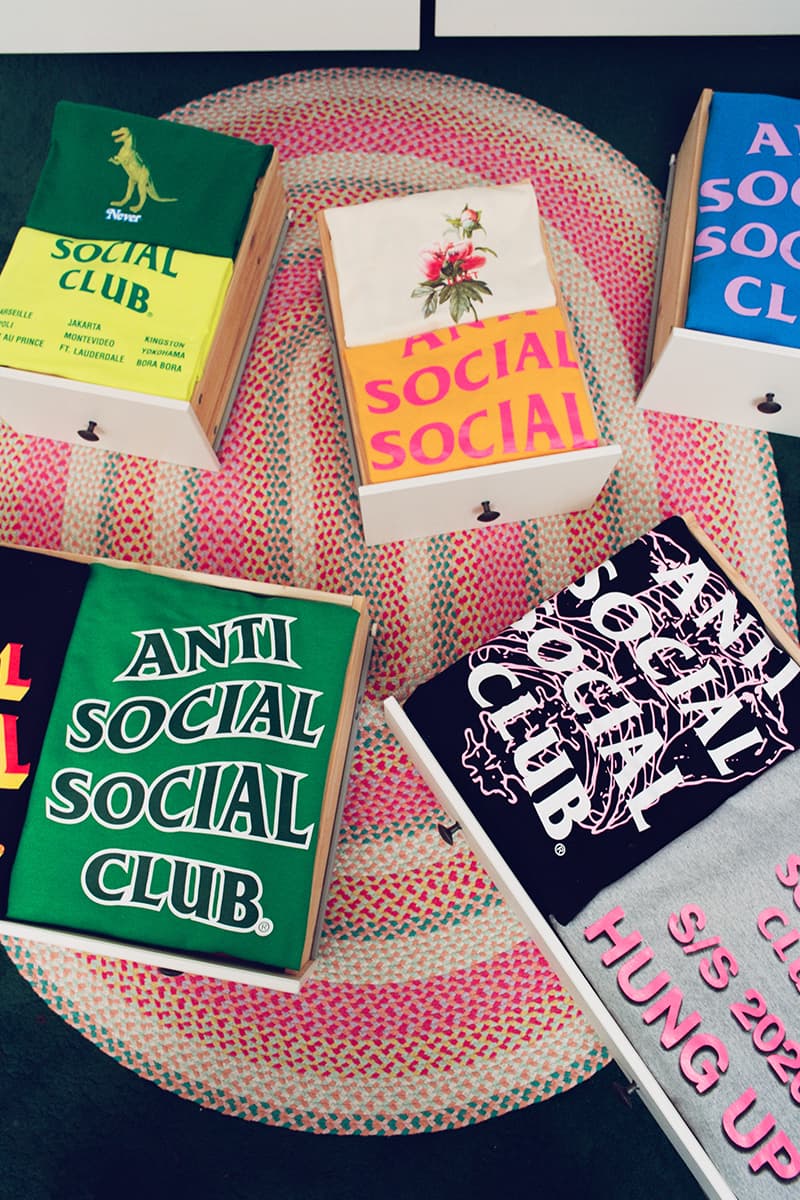 8 of 17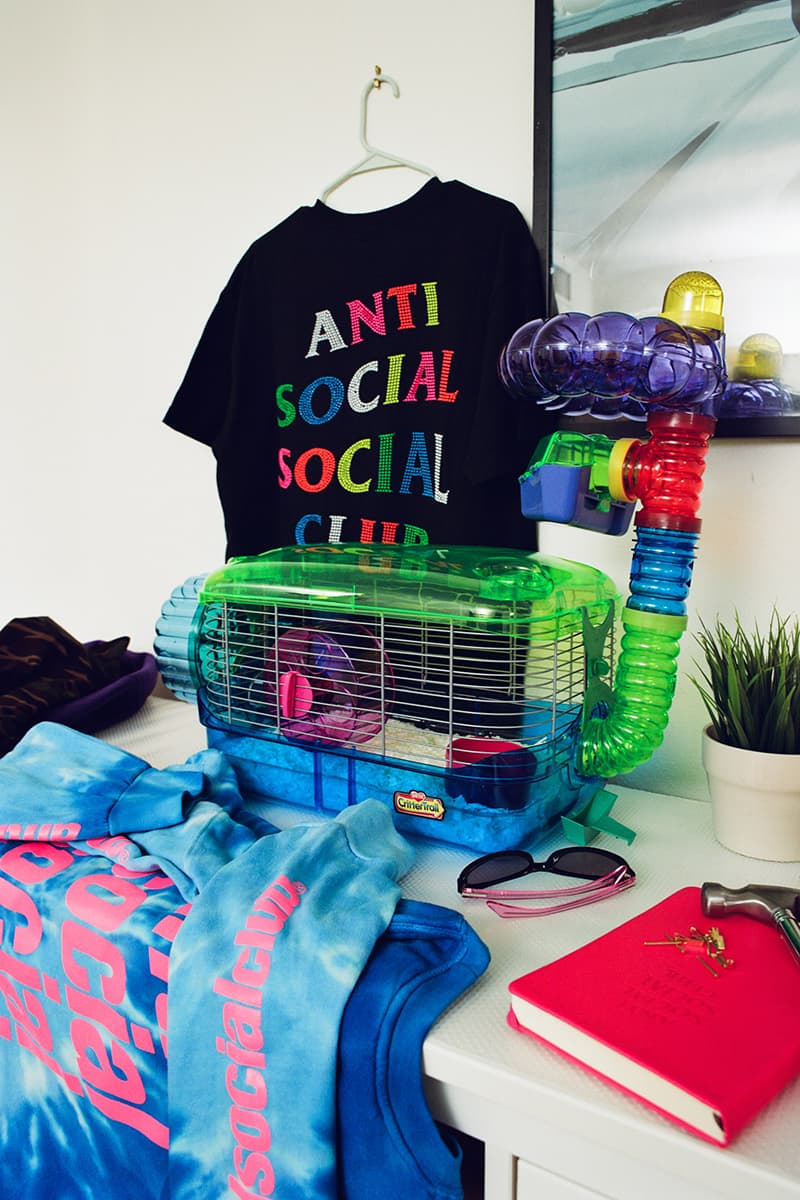 9 of 17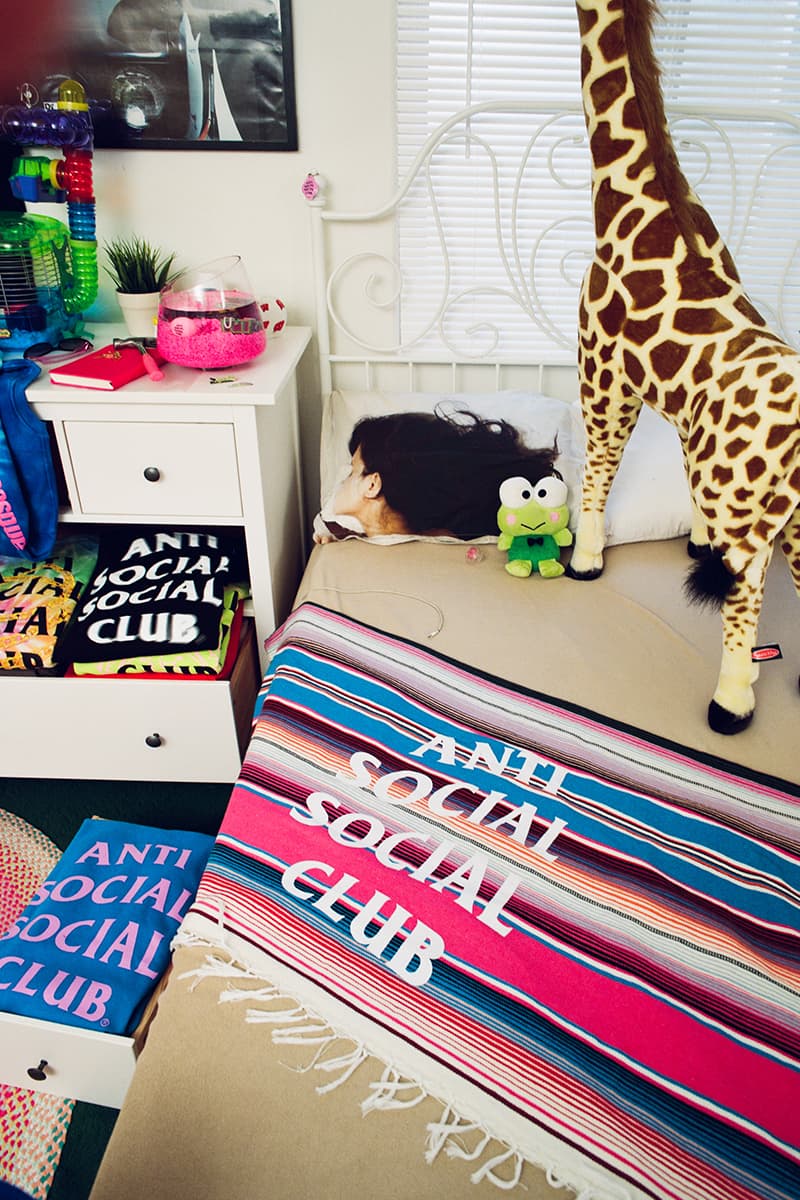 10 of 17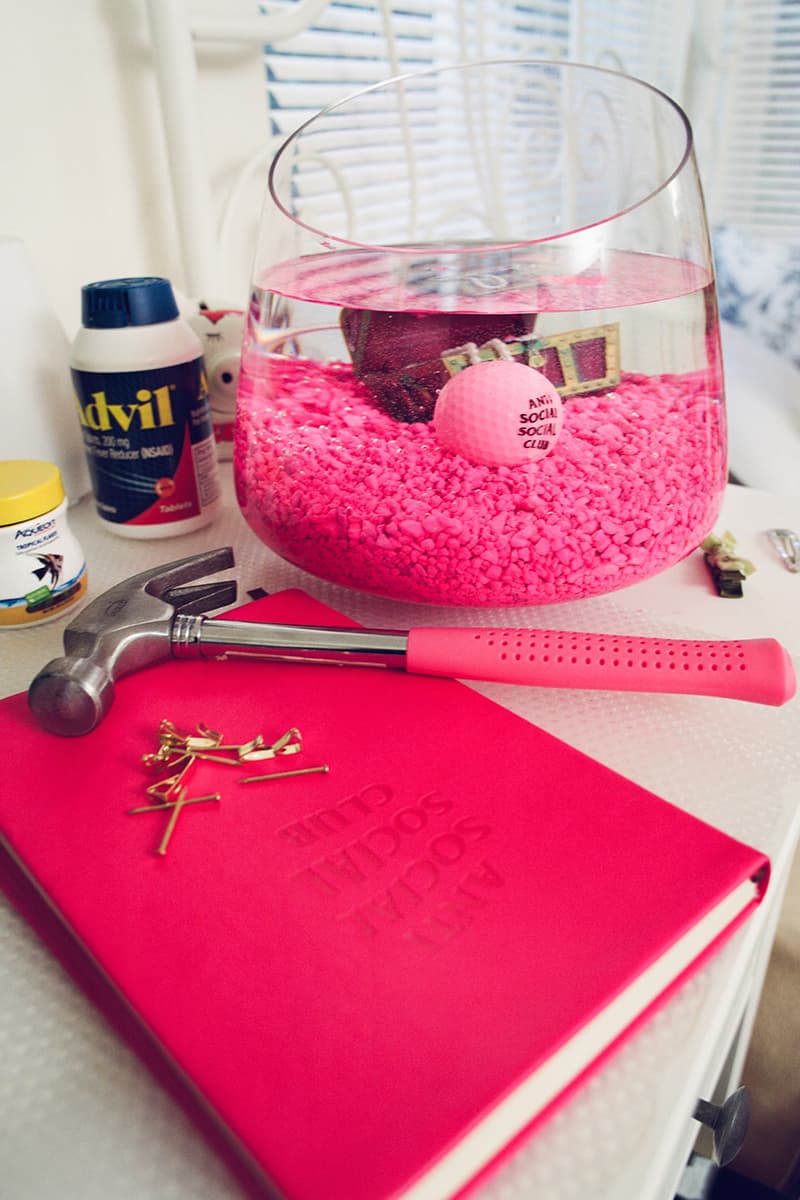 11 of 17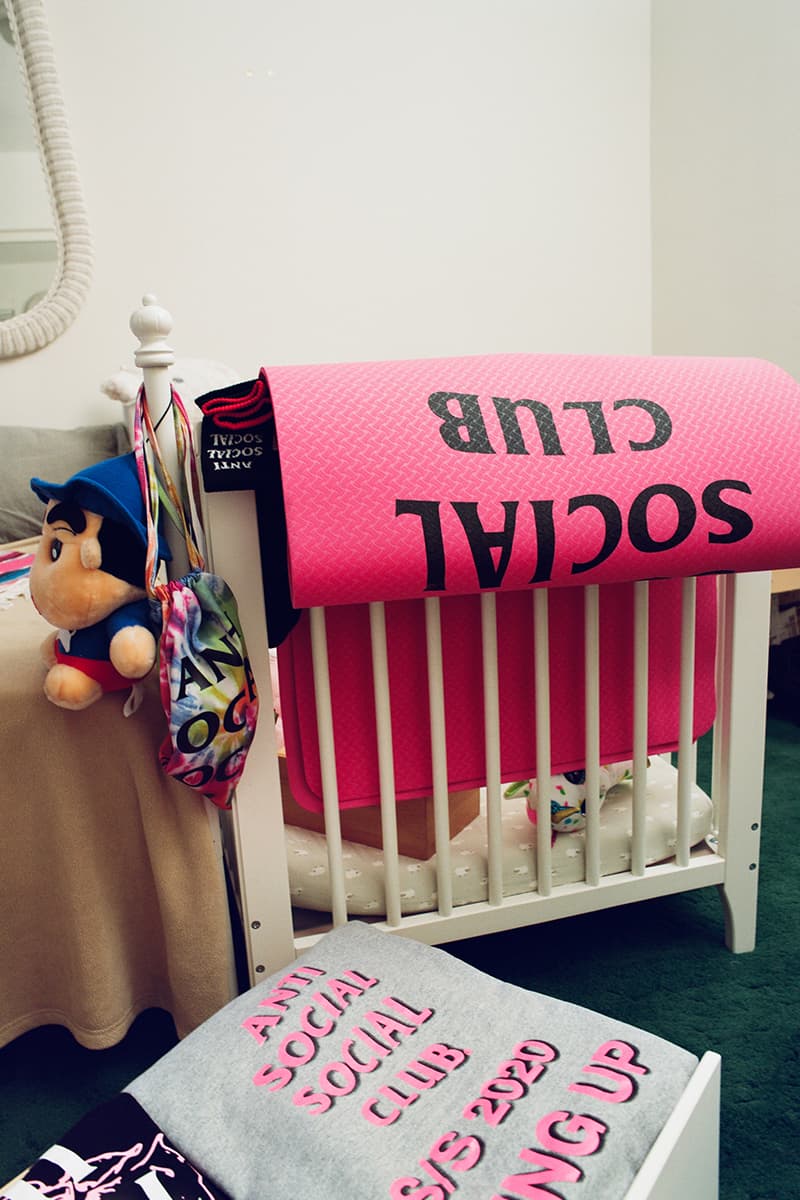 12 of 17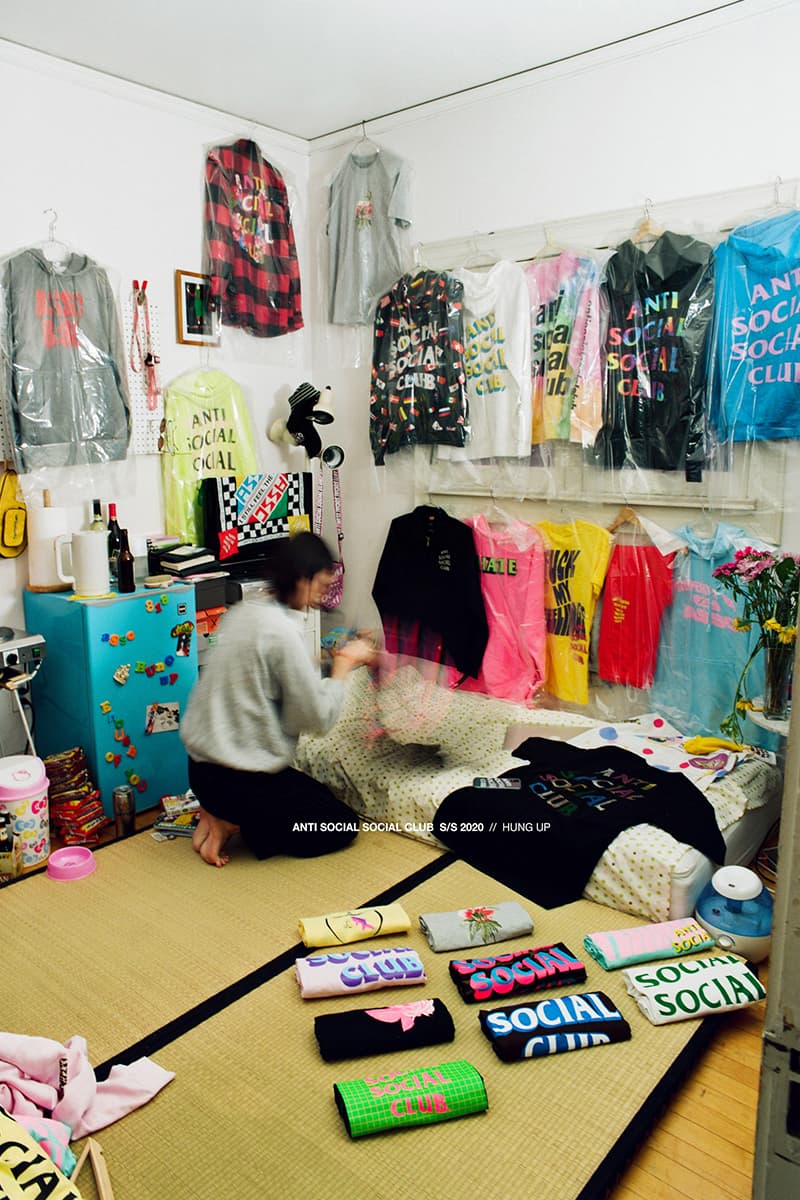 13 of 17
14 of 17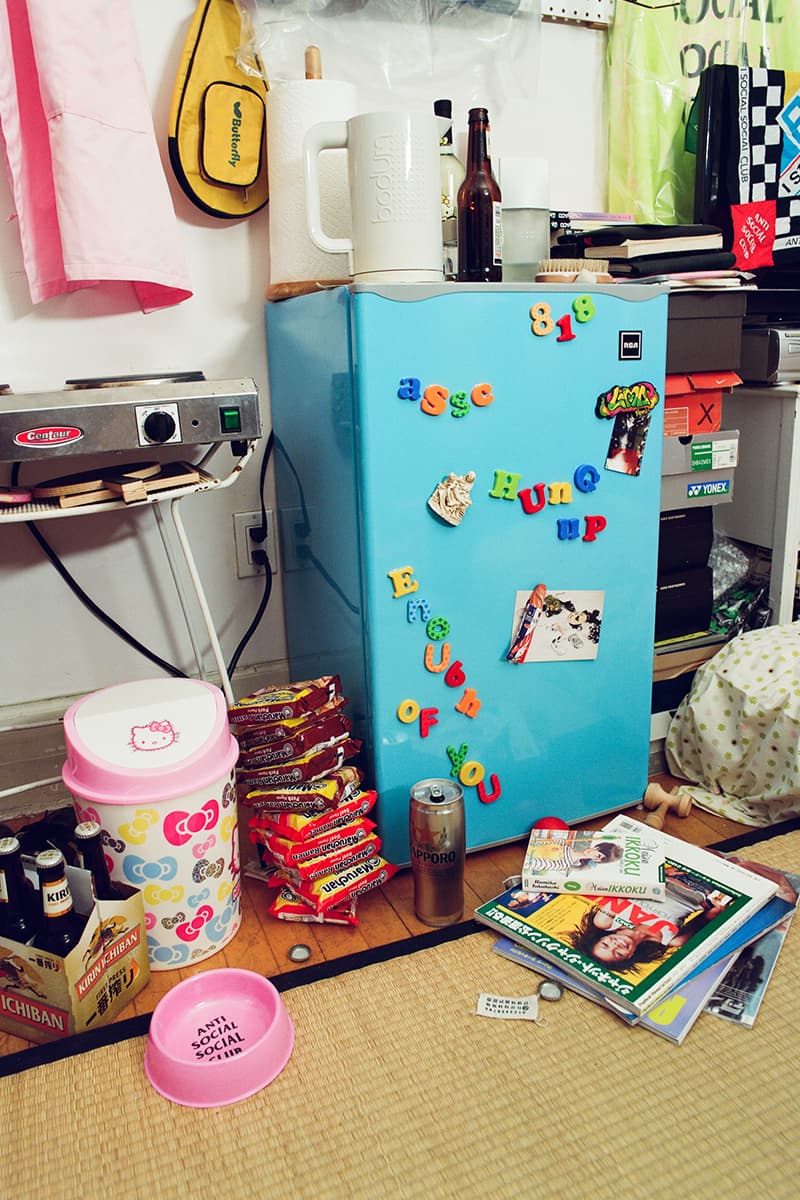 15 of 17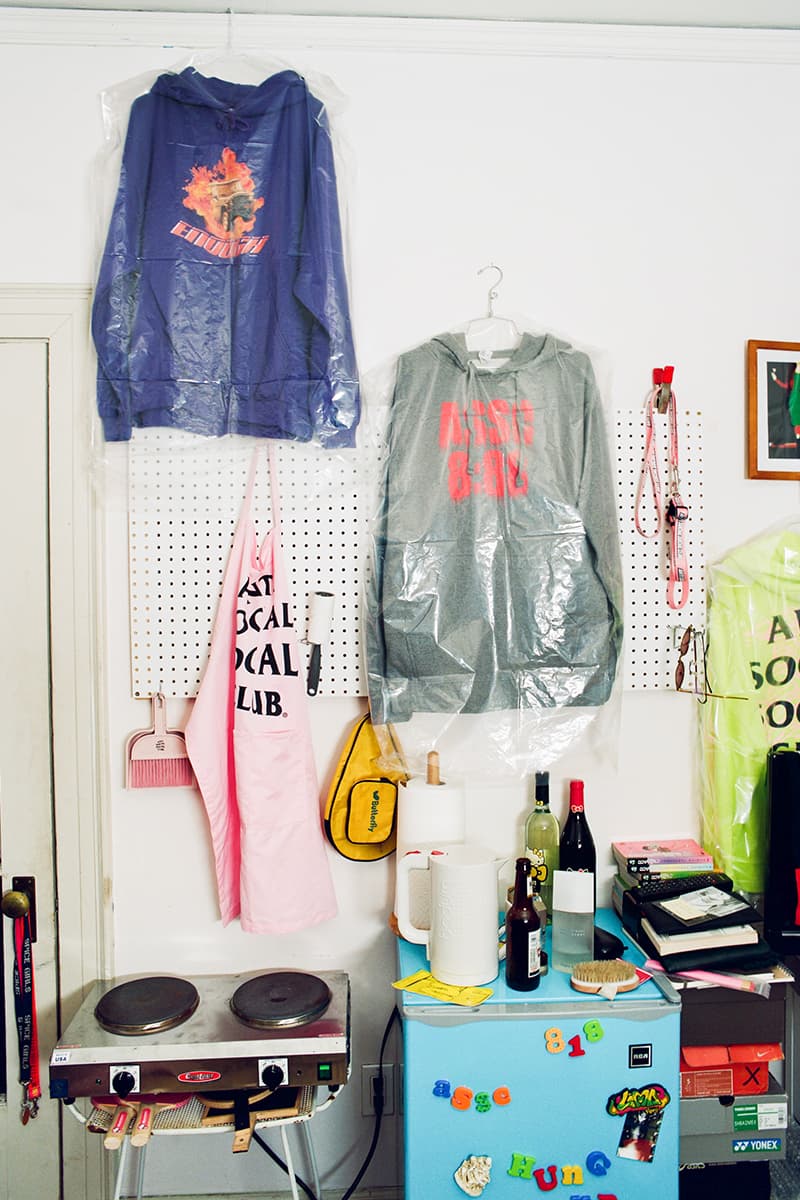 16 of 17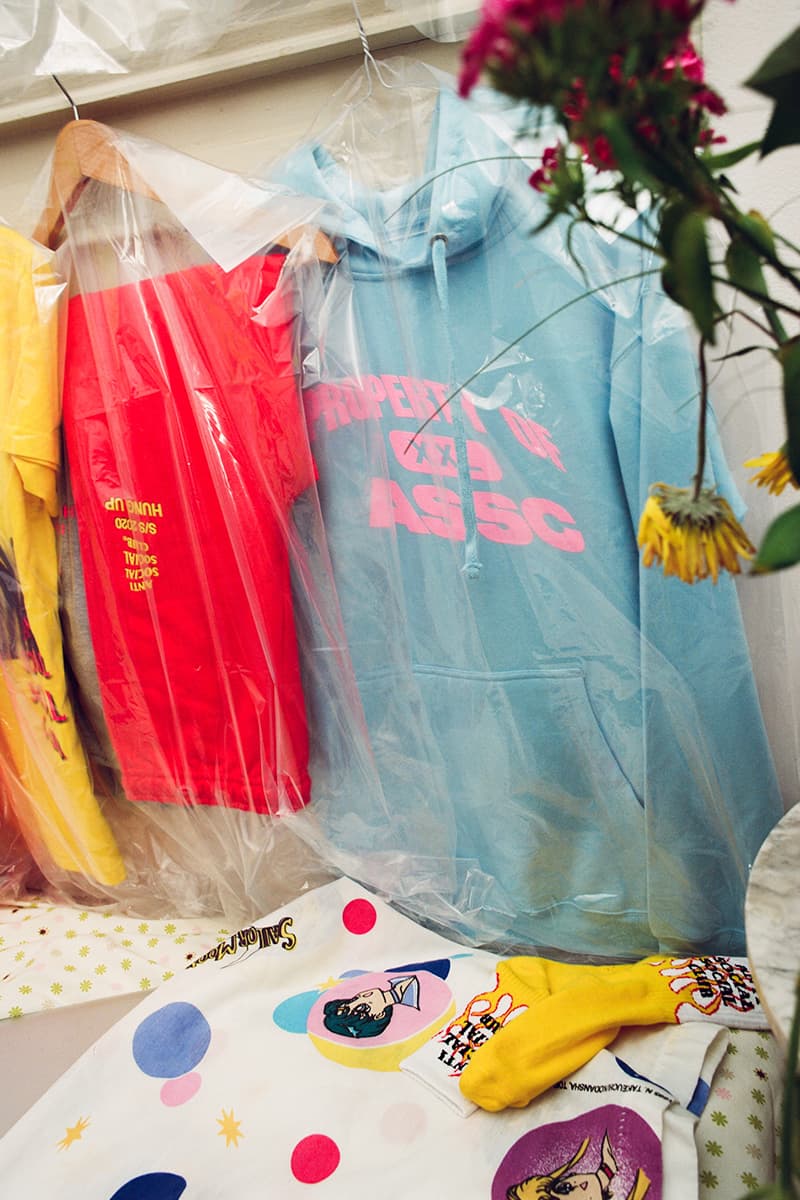 17 of 17
Shortly after previewing its Spring/Summer 2020 collection with a lookbook, Anti Social Social Club has returned with an editorial and full look of the seasonal range.
Marking the SS20 release, the editorial builds on the "Hung Up" title of the collection with a look at various collector's rooms. The candid look shows a selection of SS20 items sprawled throughout the spaces to create arresting shrines or odes to the Los Angeles-based label.
The full look provides a complete and comprehensive understanding of what Anti Social Social Club has prepared for the season. Cycling through the styles, we can see playful collage graphics, colorful bodies and light-hearted variations of the signature distorted logo serve as some defining elements.
Standout items include a Dickies work jacket with an animal print logo decoration, flag hoodie, multicolor rhinestone hoodie, collage graphic T-shirts and '70s inspired trucker hats. As per usual, ASSC has also prepared a series of eye-catching accessories which include a gold logo plate necklace, "Get Weird" mechanic gloves, repeating dog leash, pink grip tape and rice paddle.
Additionally, Anti Social Social Club has also tapped Hysteric Glamour for an unexpected collaboration. Coming together with the storied Japanese label, the duo created a small series of items that combine their key graphic sensibilities. ASSC's logo and Hysteric's illustrated pin-up models grace a military shirt jacket, crewneck sweater and T-shirt. Rounding up the collaboration is a square ceramic dish and trucker hat that continue the collaborative sensibility.
Check out the full SS20 "Hung Up" collection below and look for the range to be available March 28 at 8 a.m. PST on Anti Social Social Club's website.
Outerwear
1 of 4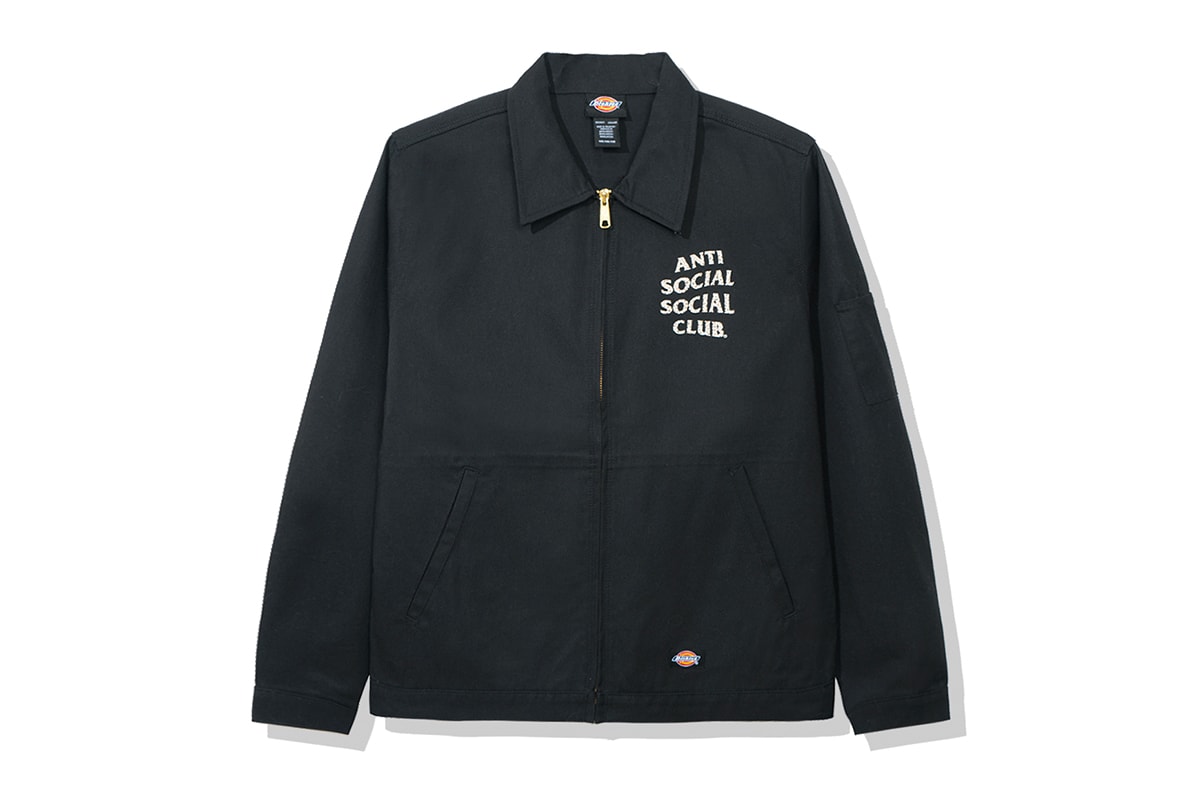 2 of 4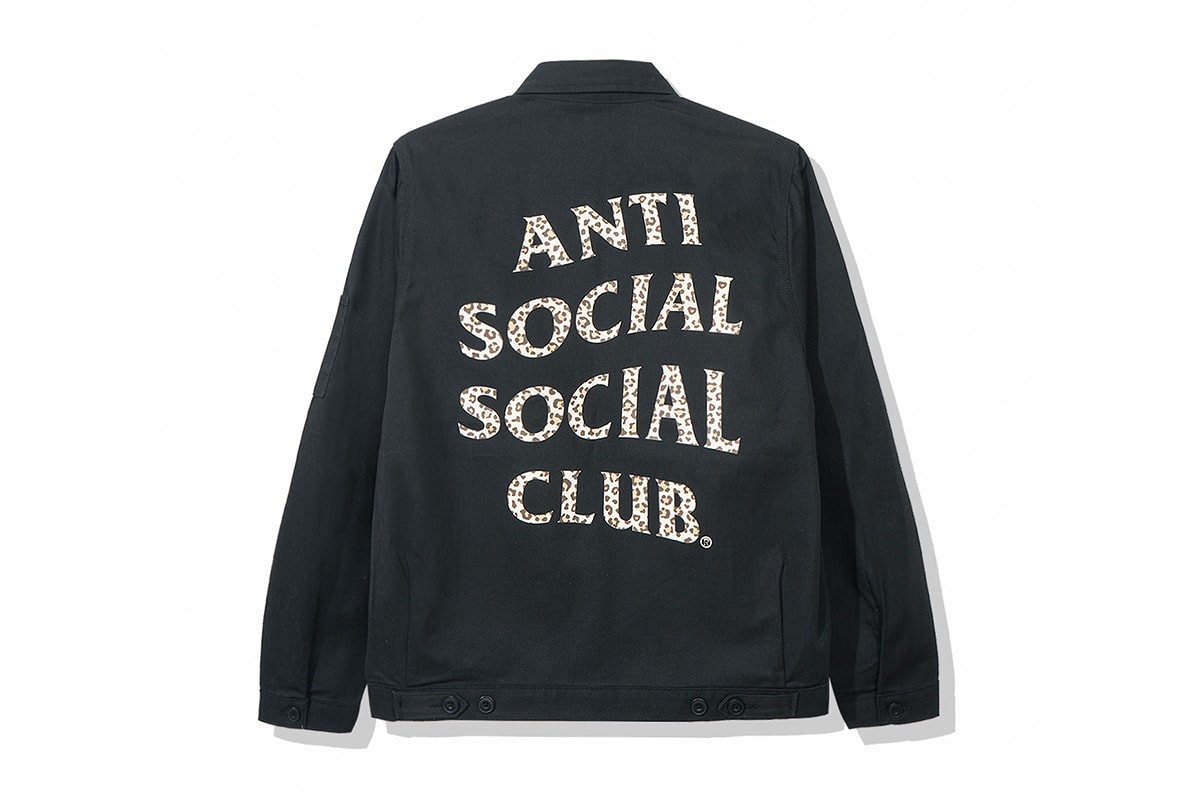 3 of 4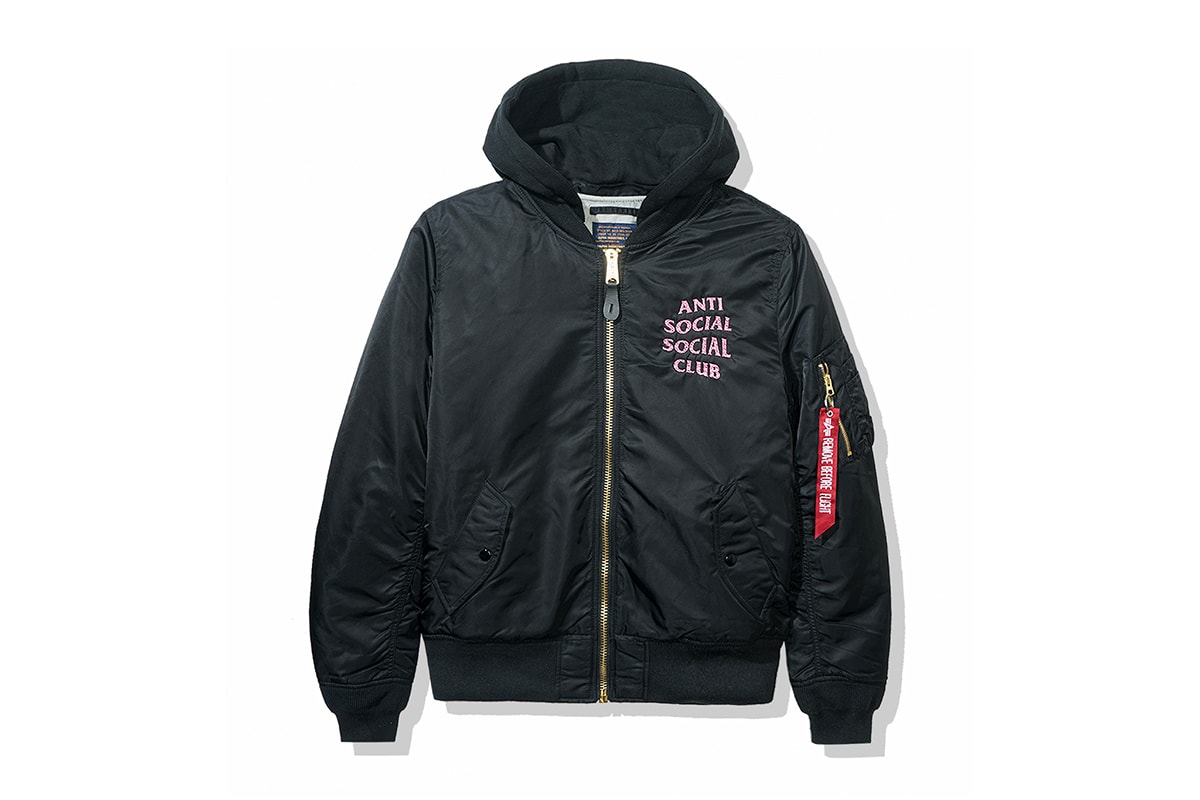 4 of 4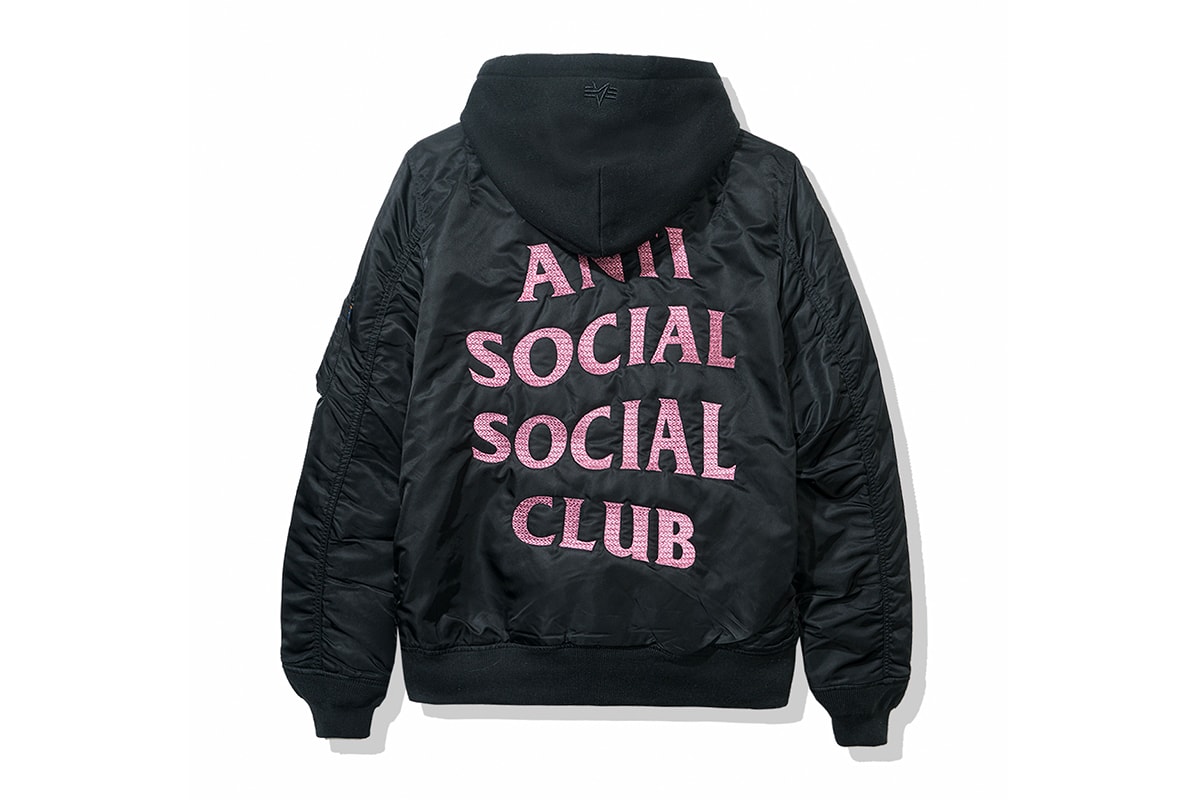 Sweats
1 of 86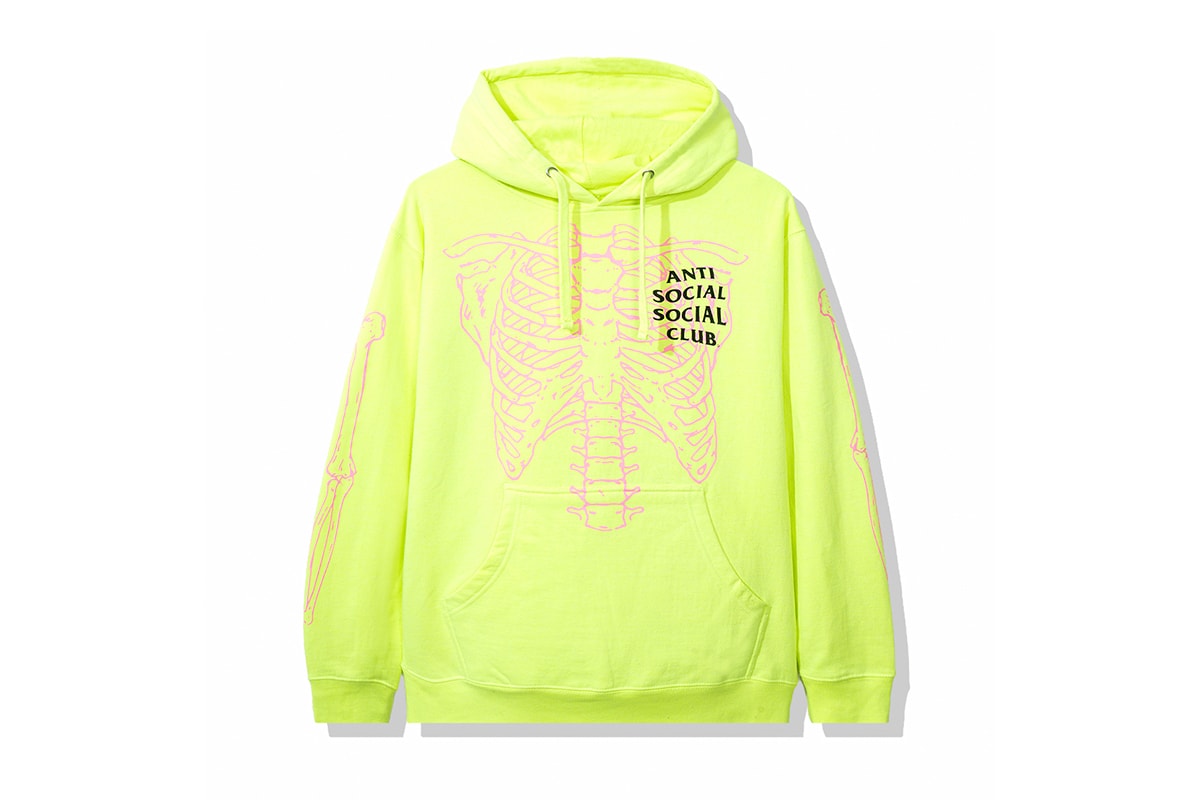 2 of 86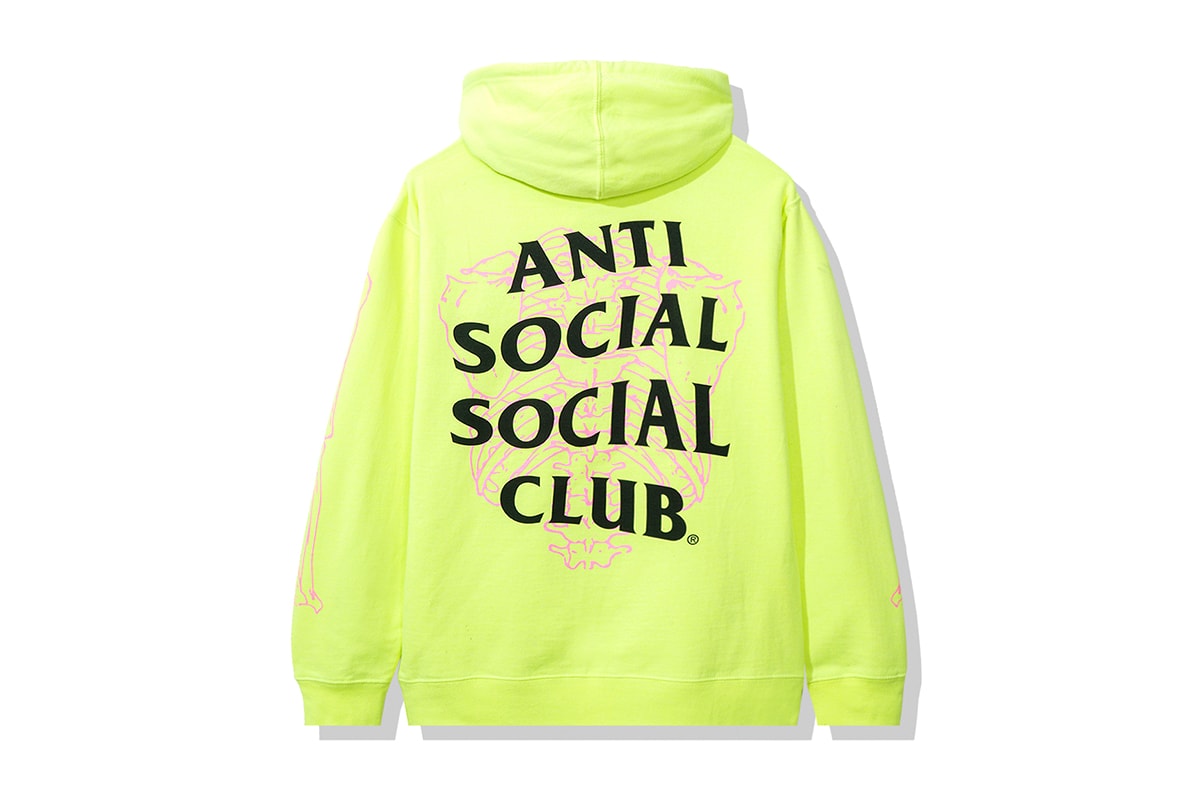 3 of 86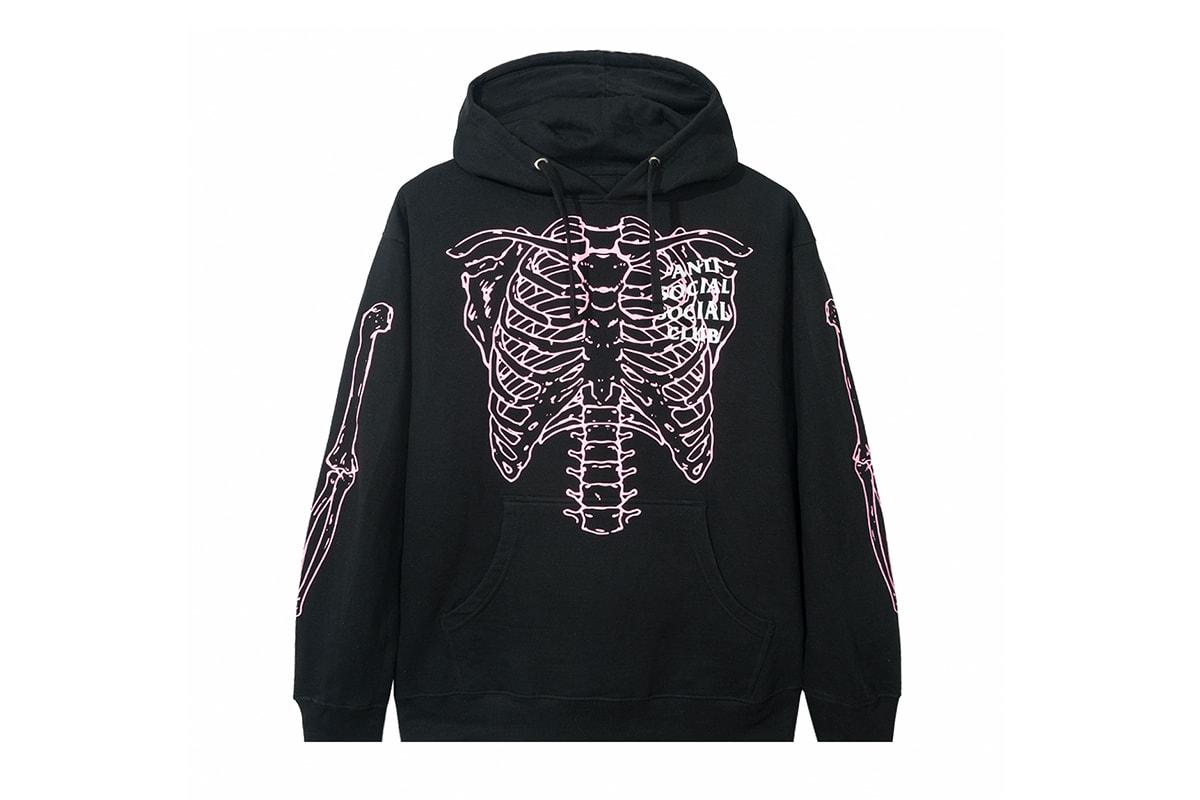 4 of 86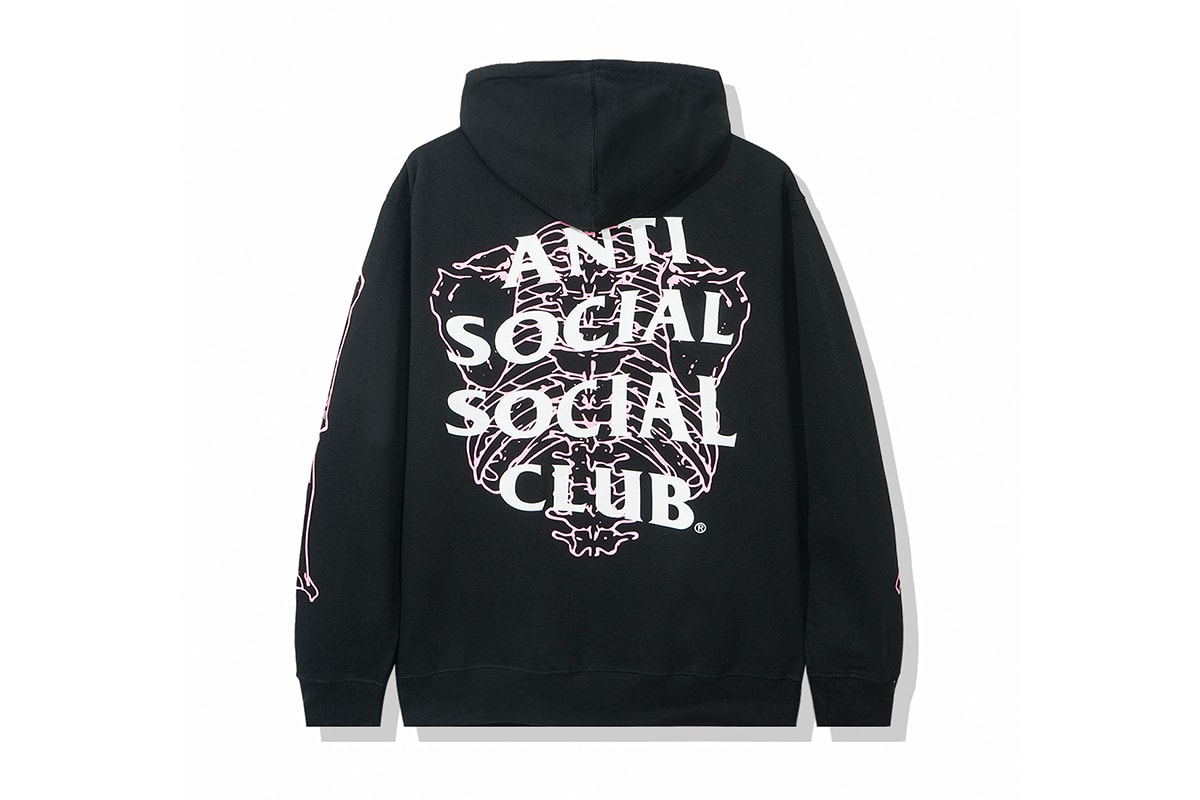 5 of 86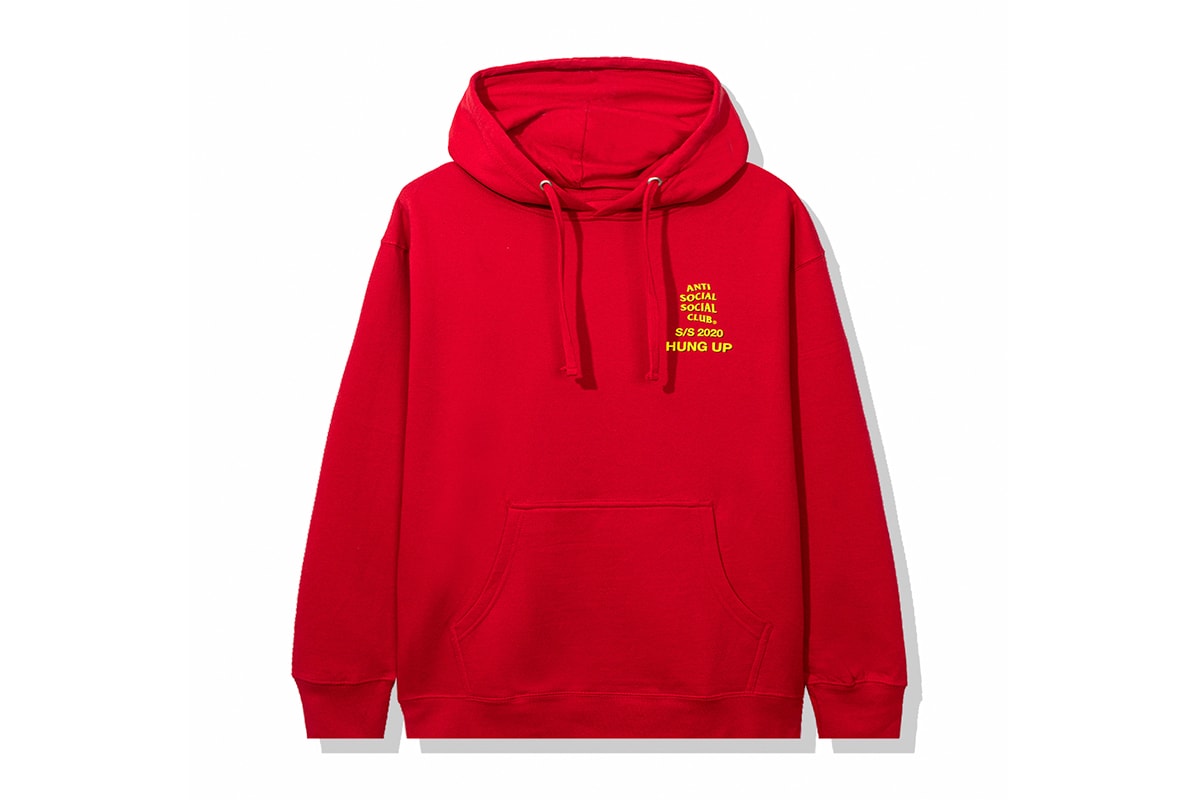 6 of 86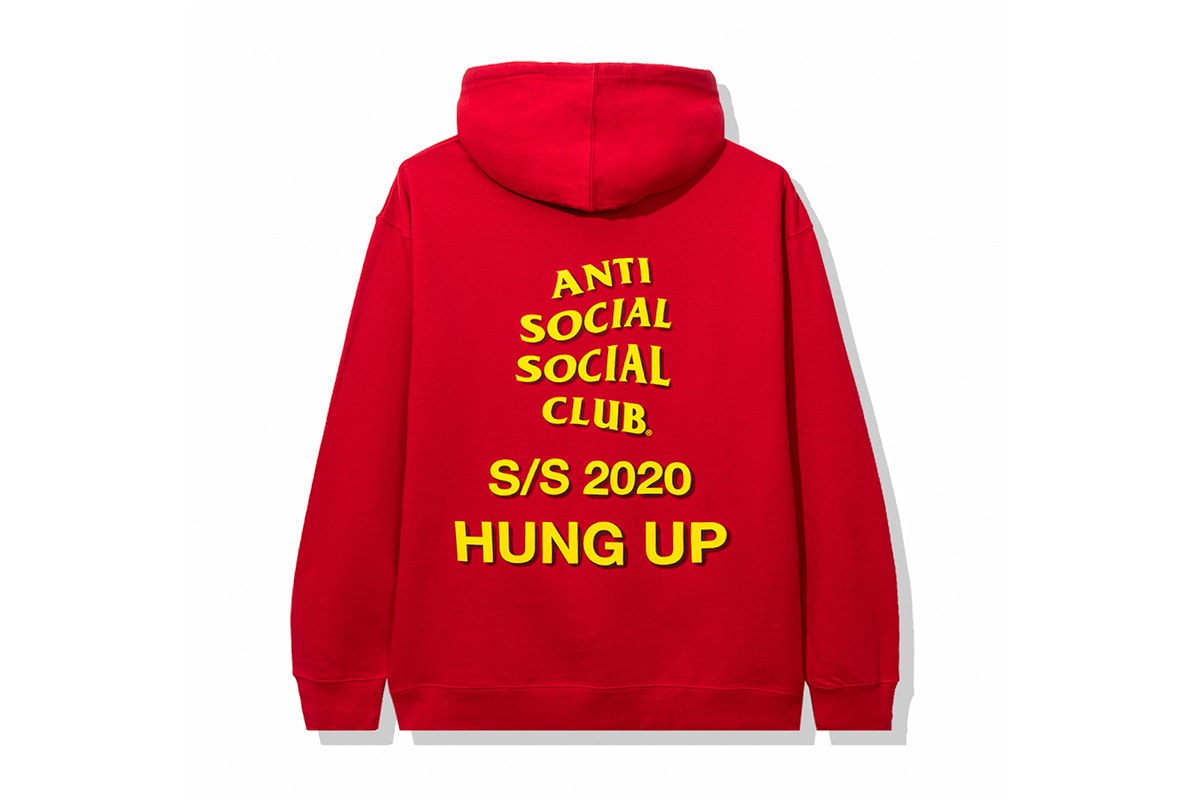 7 of 86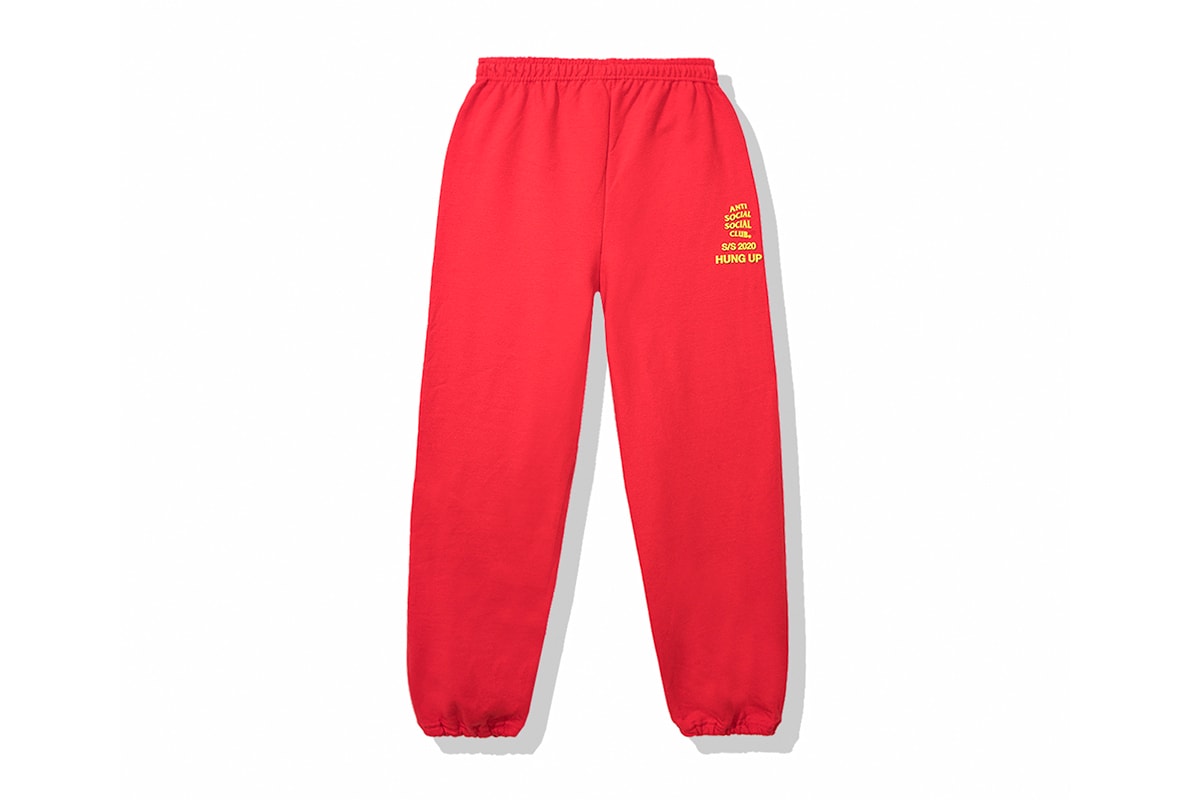 8 of 86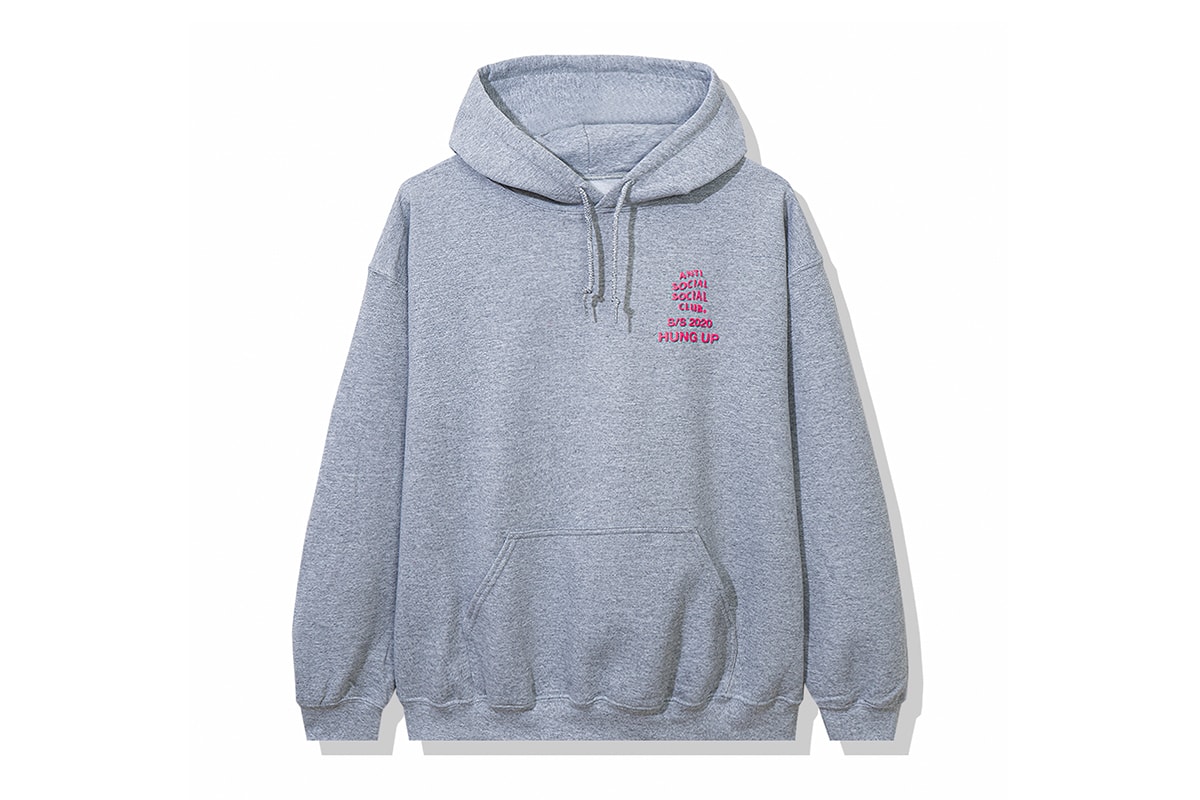 9 of 86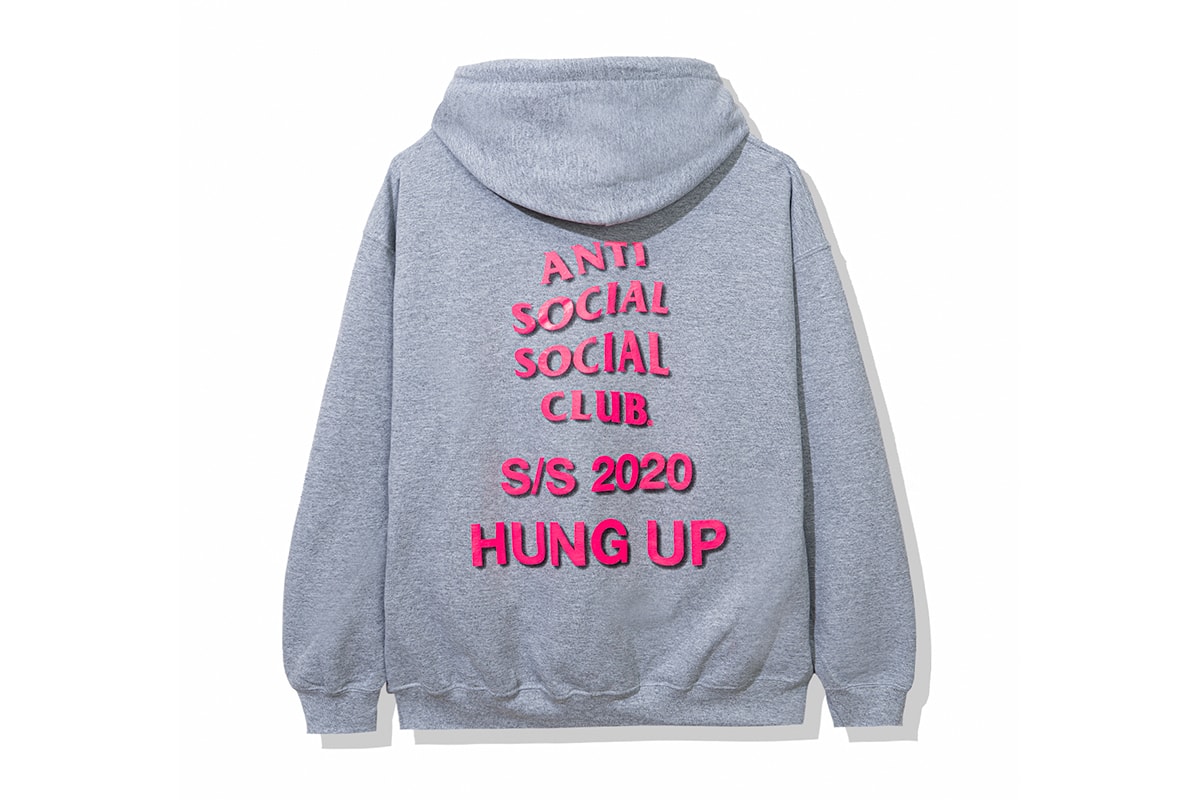 10 of 86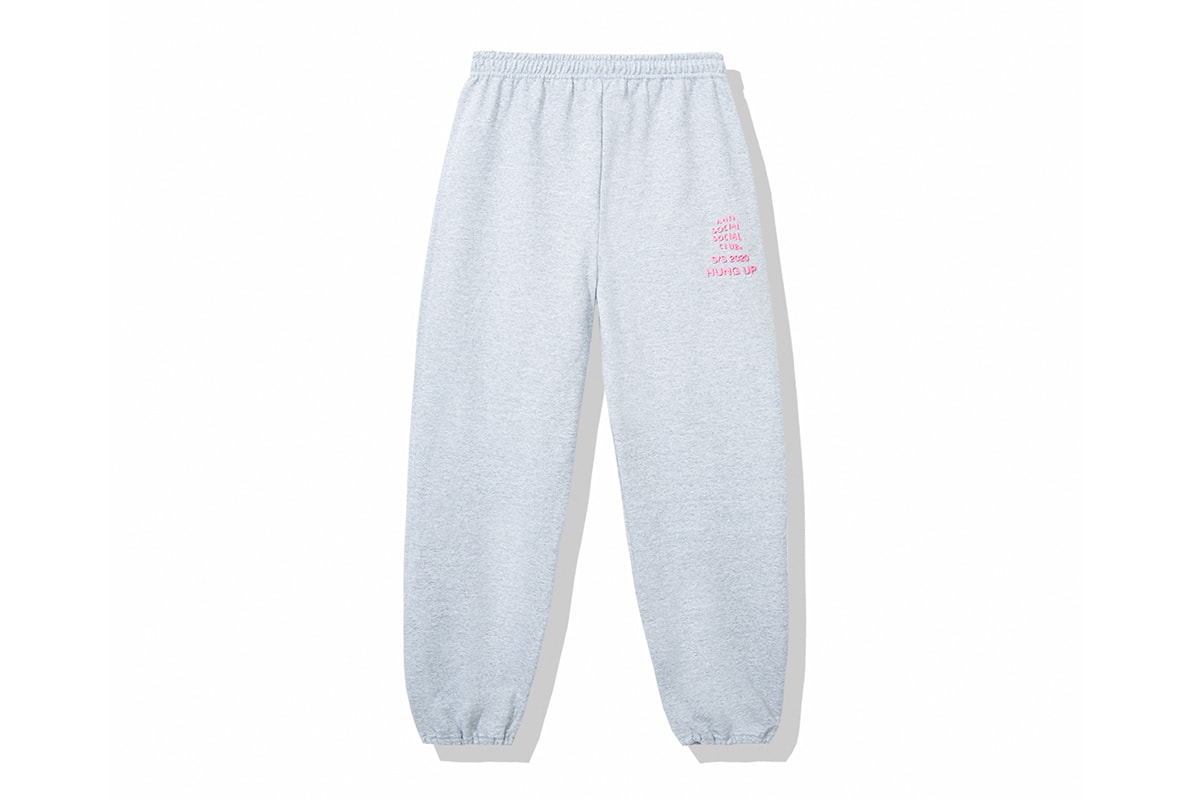 11 of 86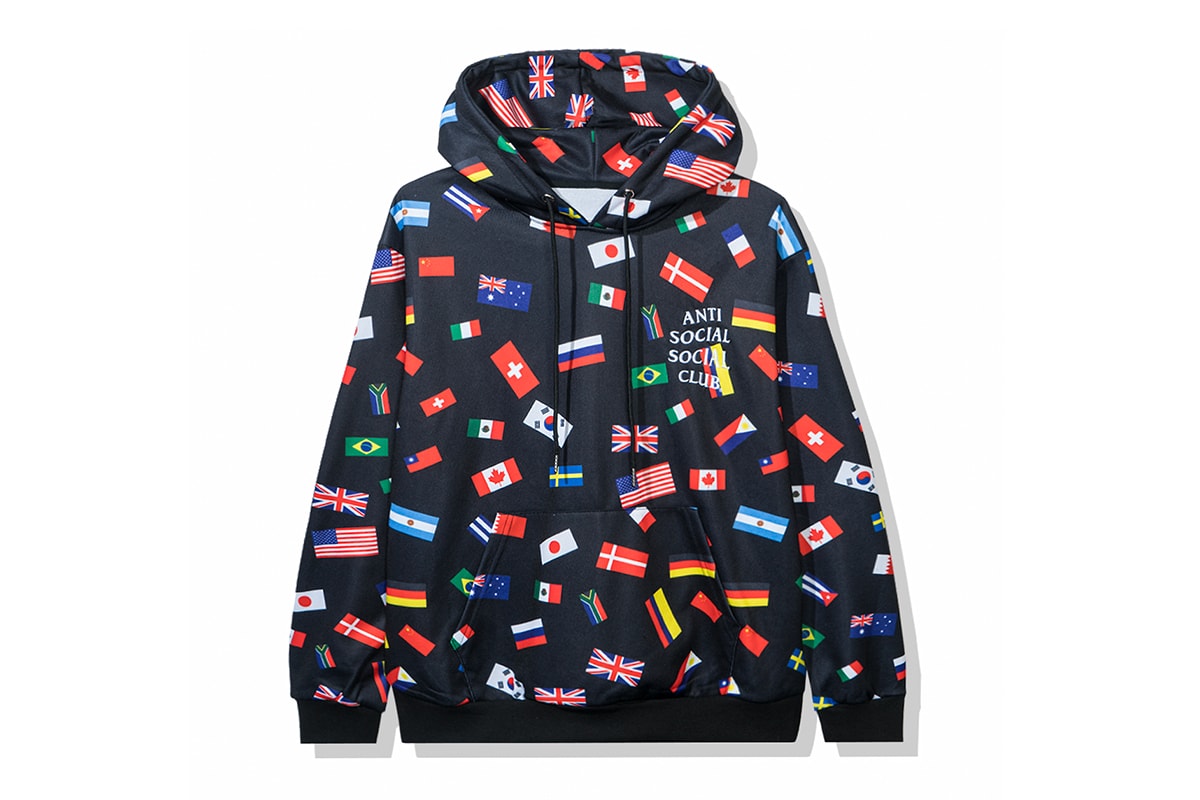 12 of 86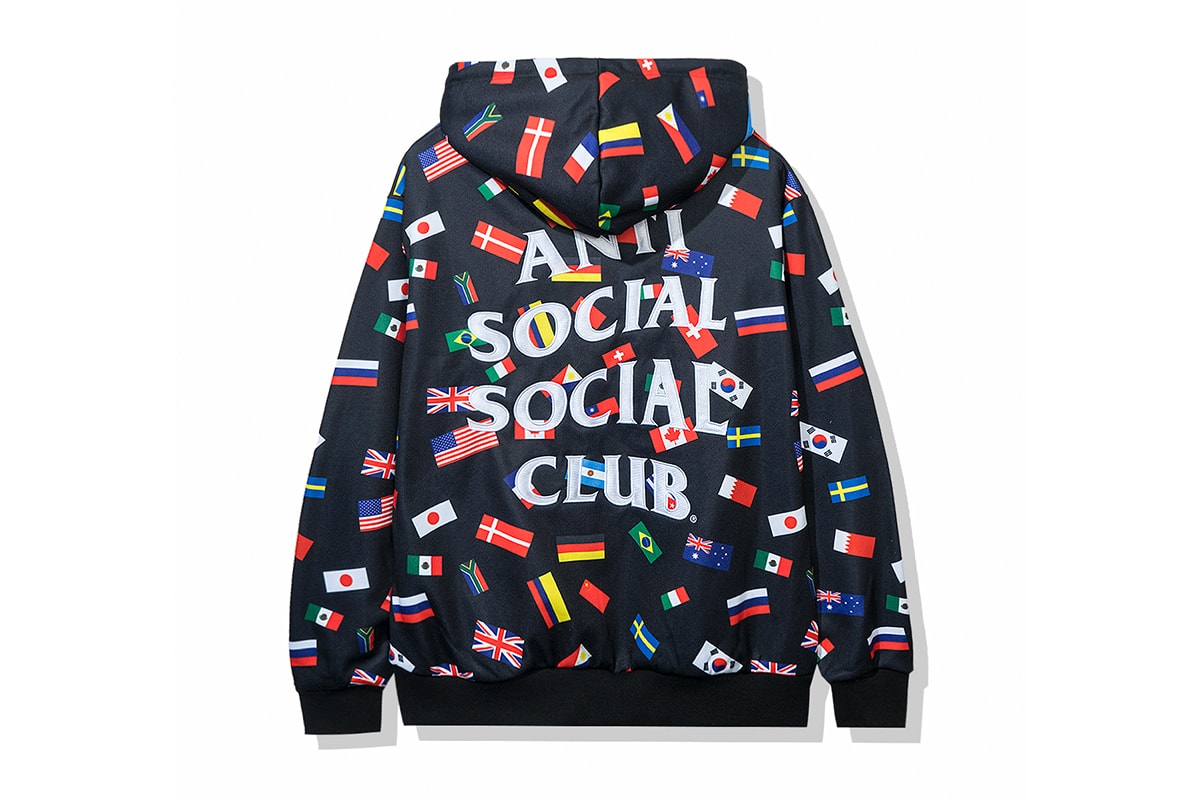 13 of 86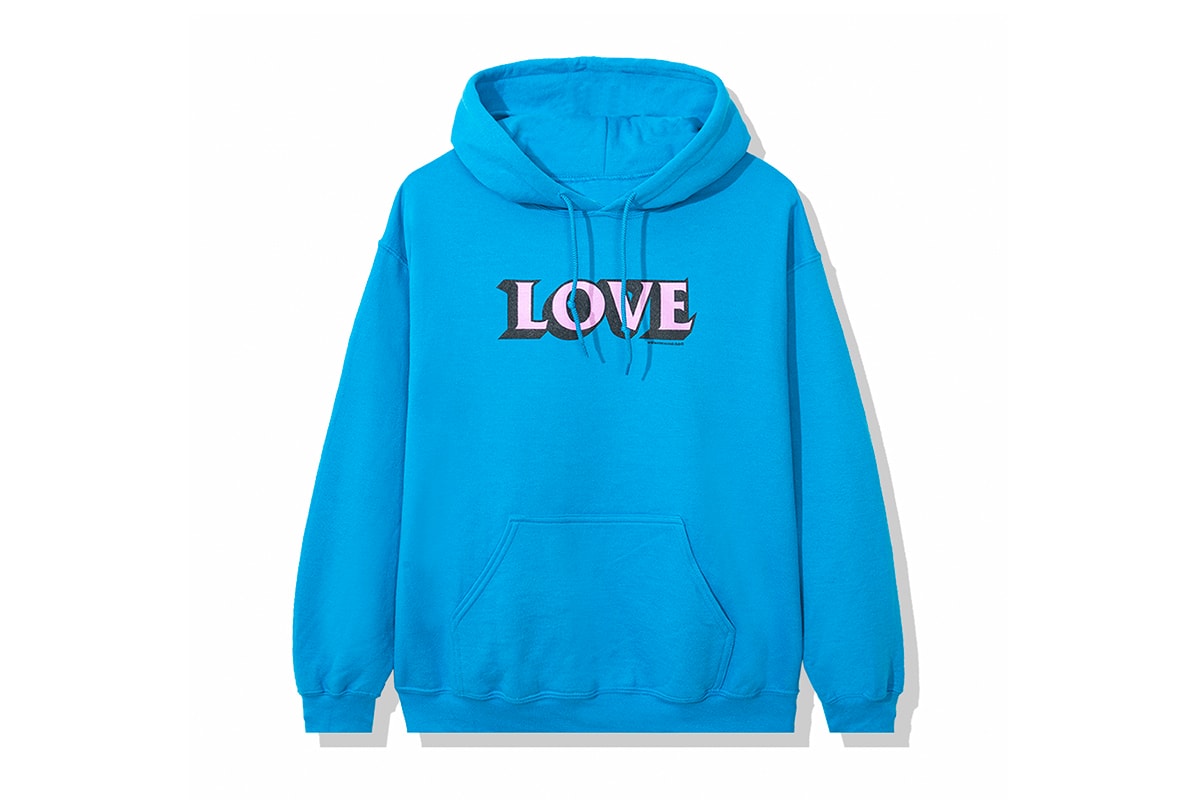 14 of 86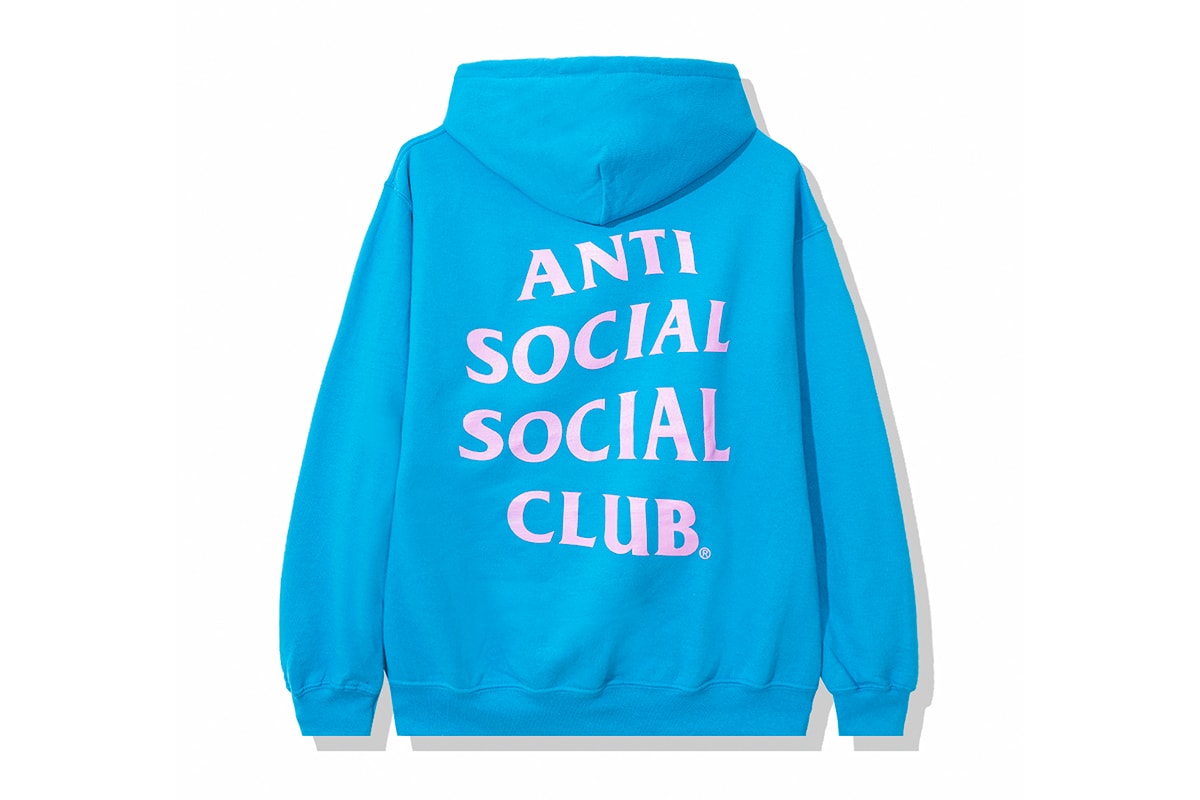 15 of 86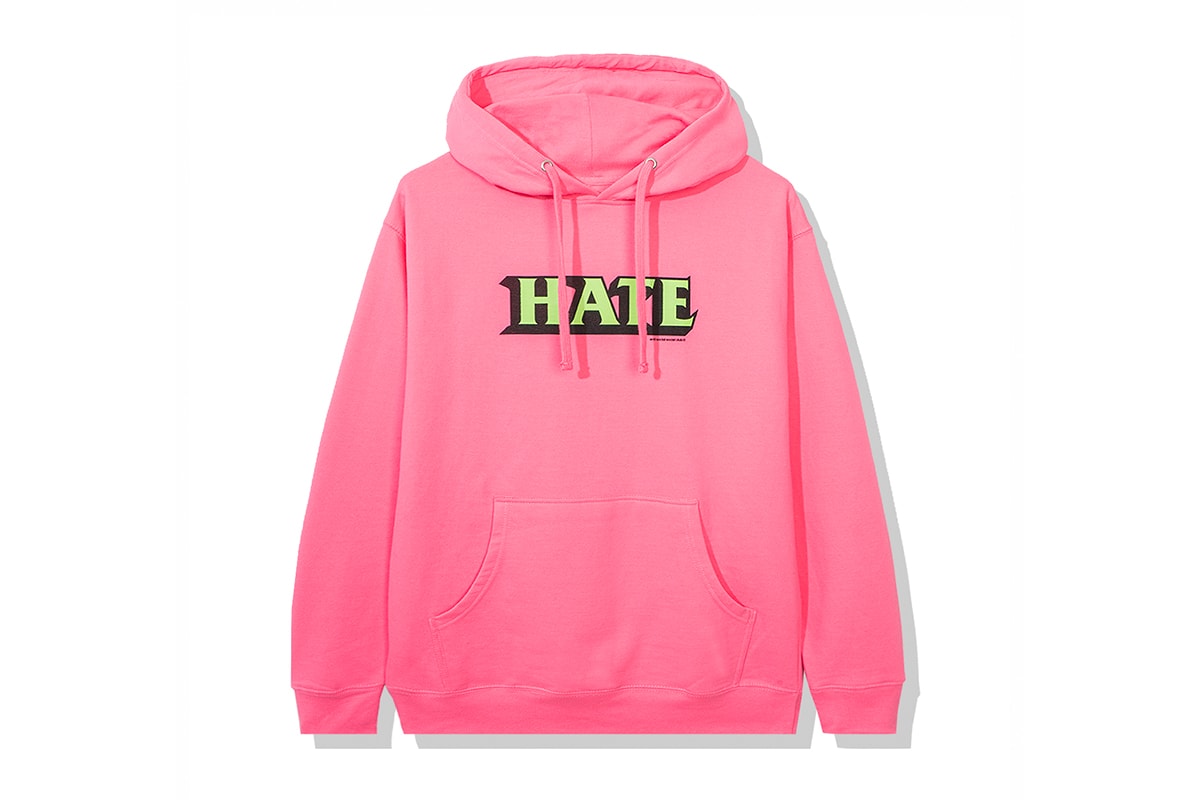 16 of 86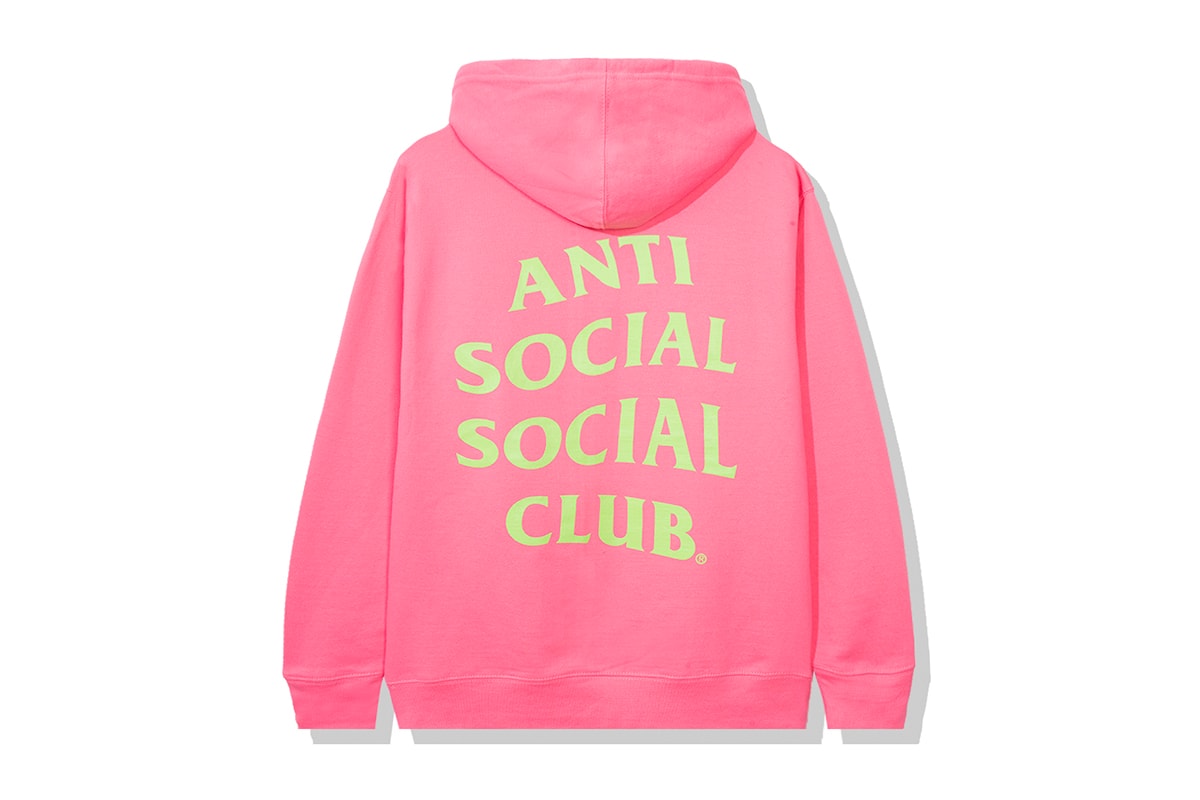 17 of 86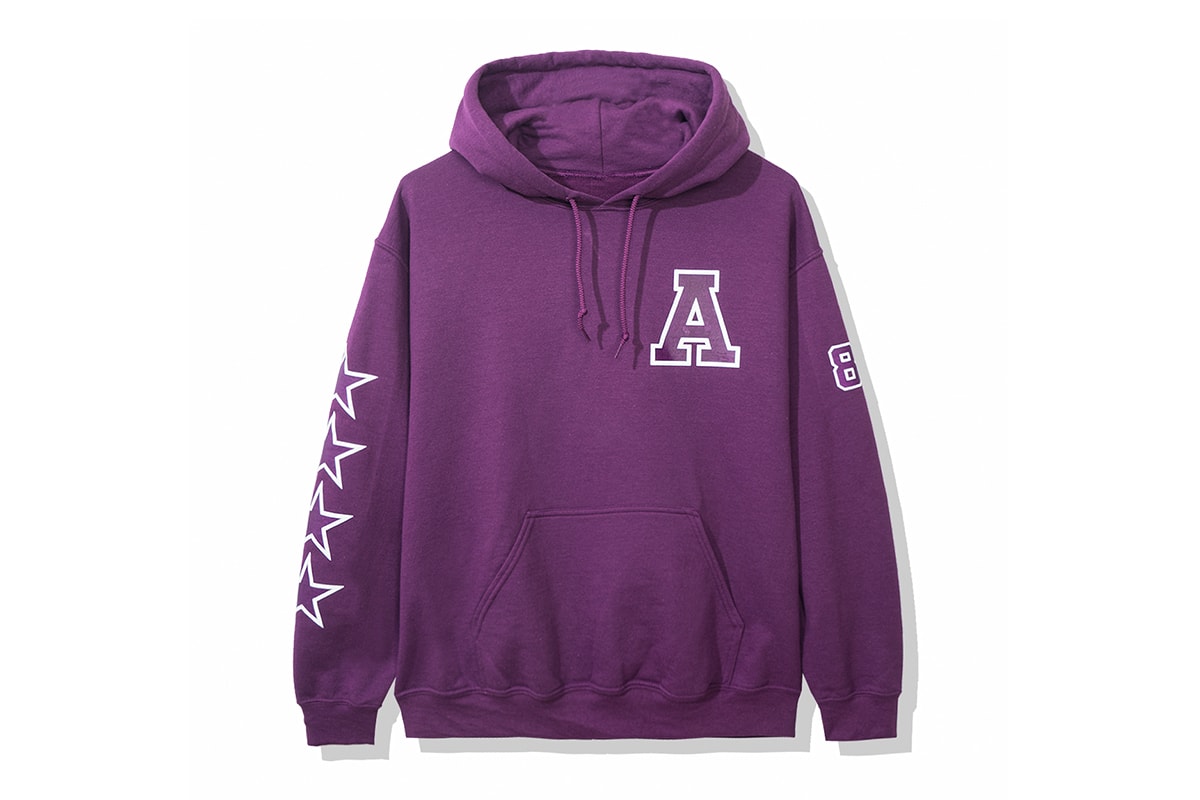 18 of 86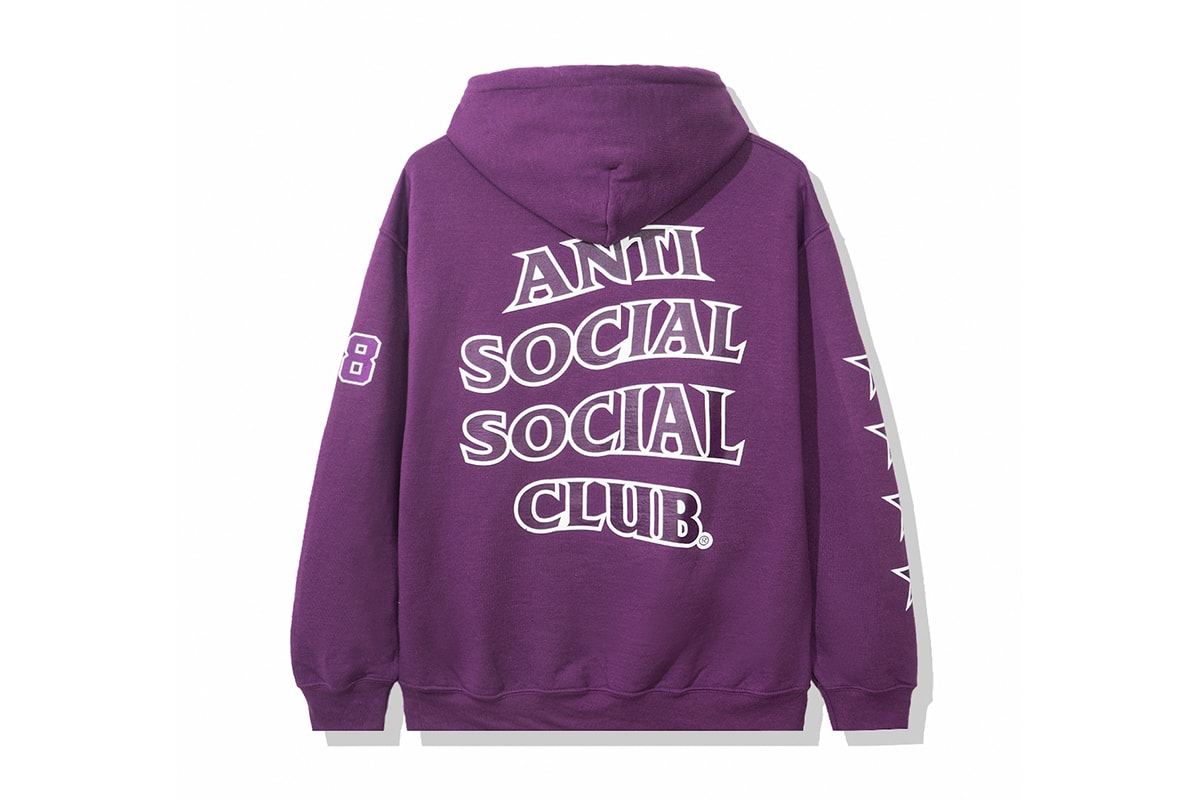 19 of 86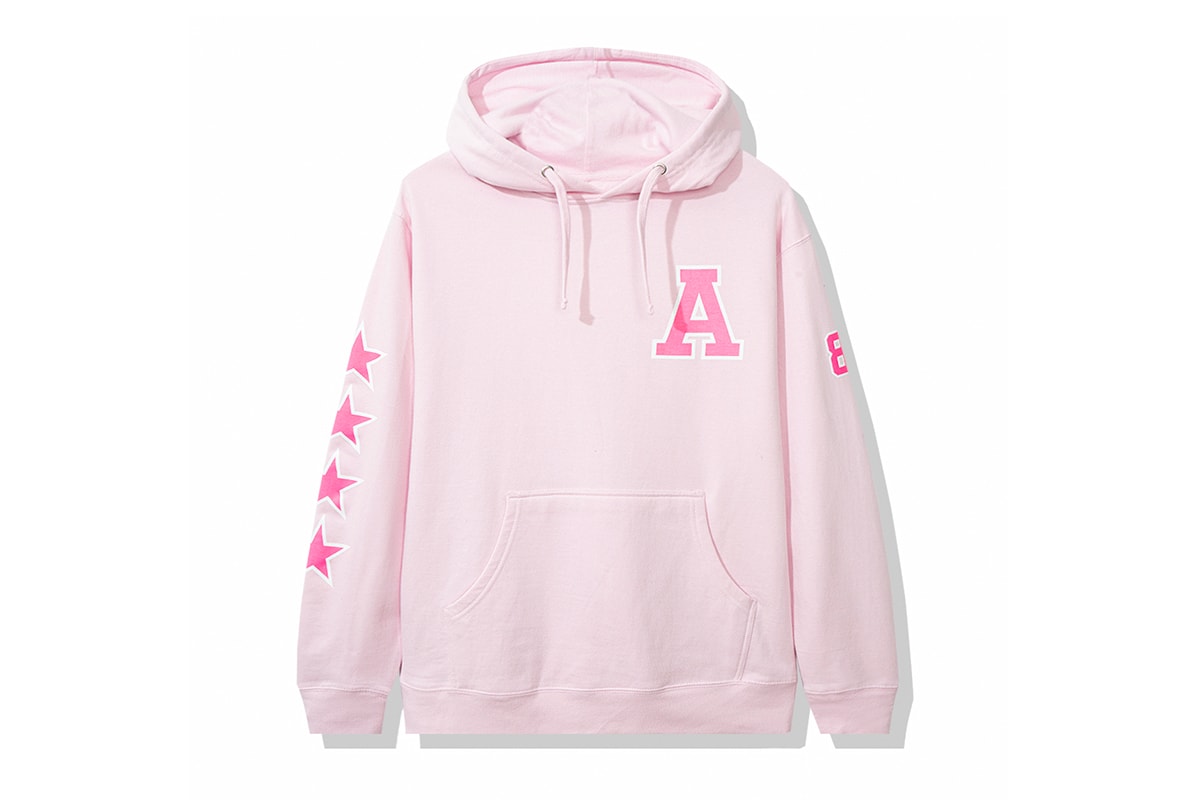 20 of 86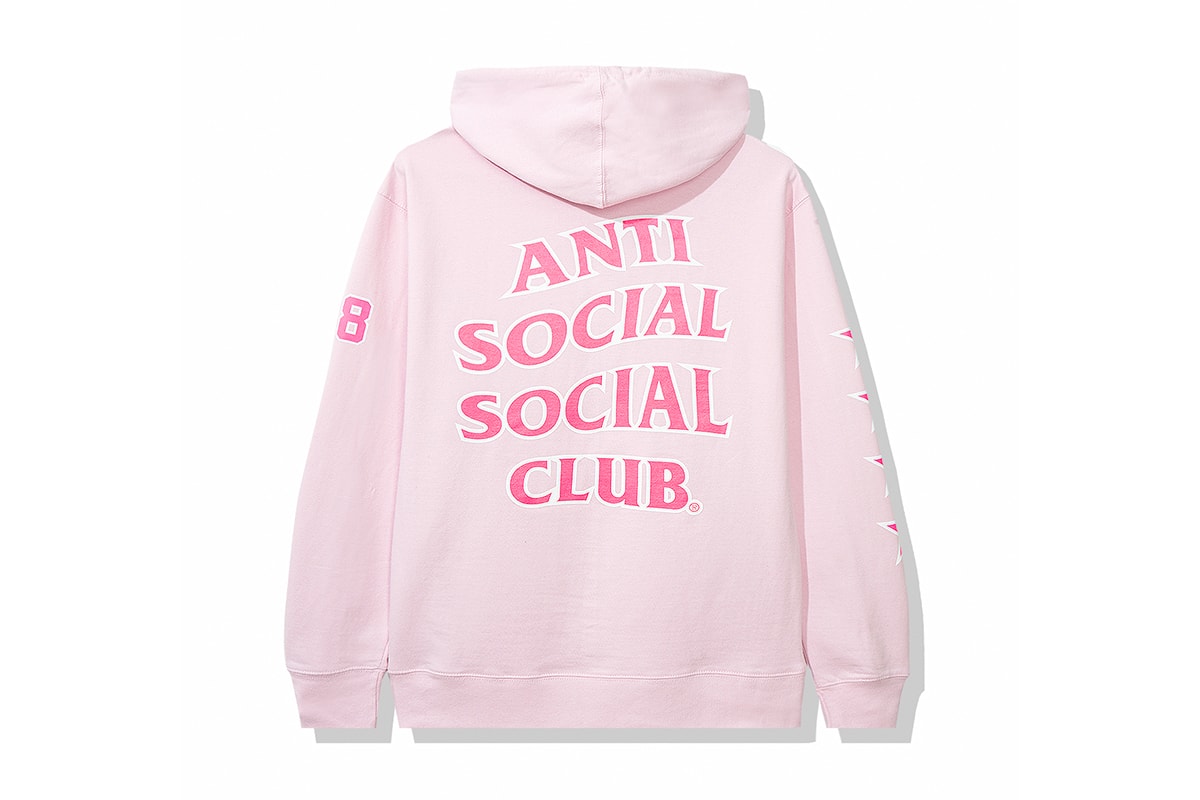 21 of 86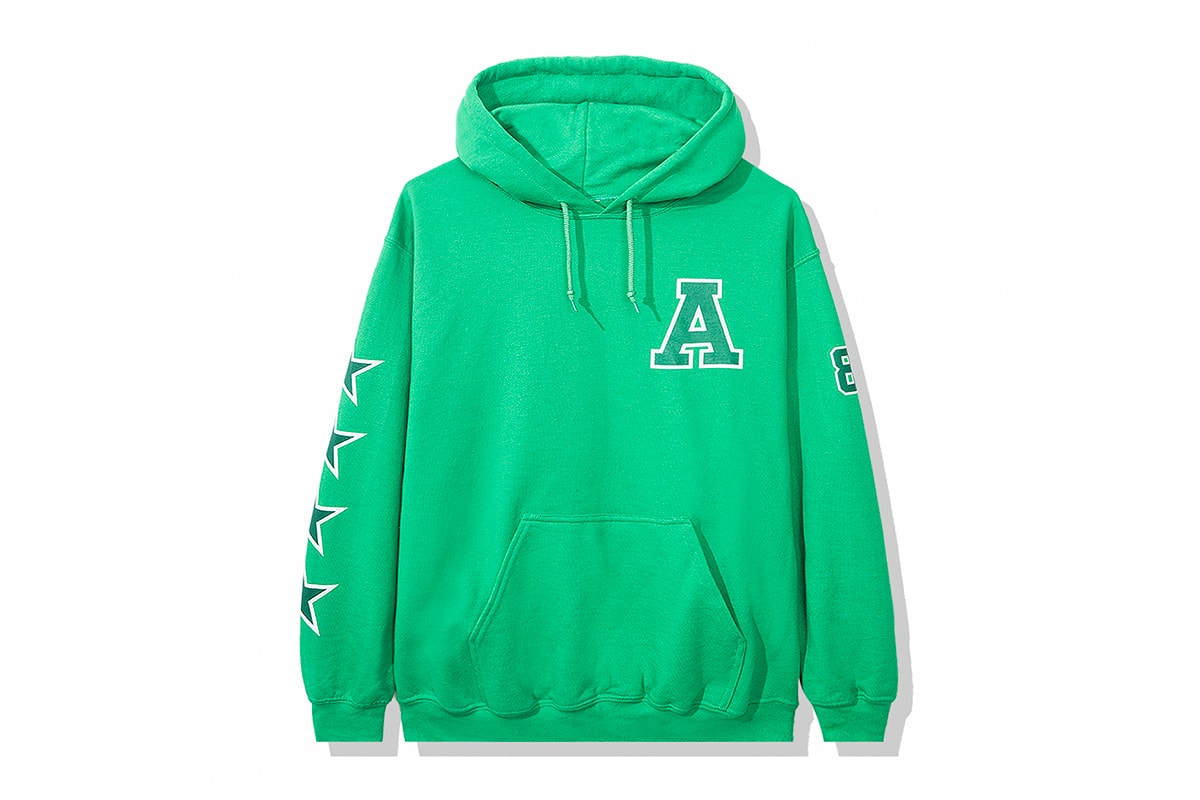 22 of 86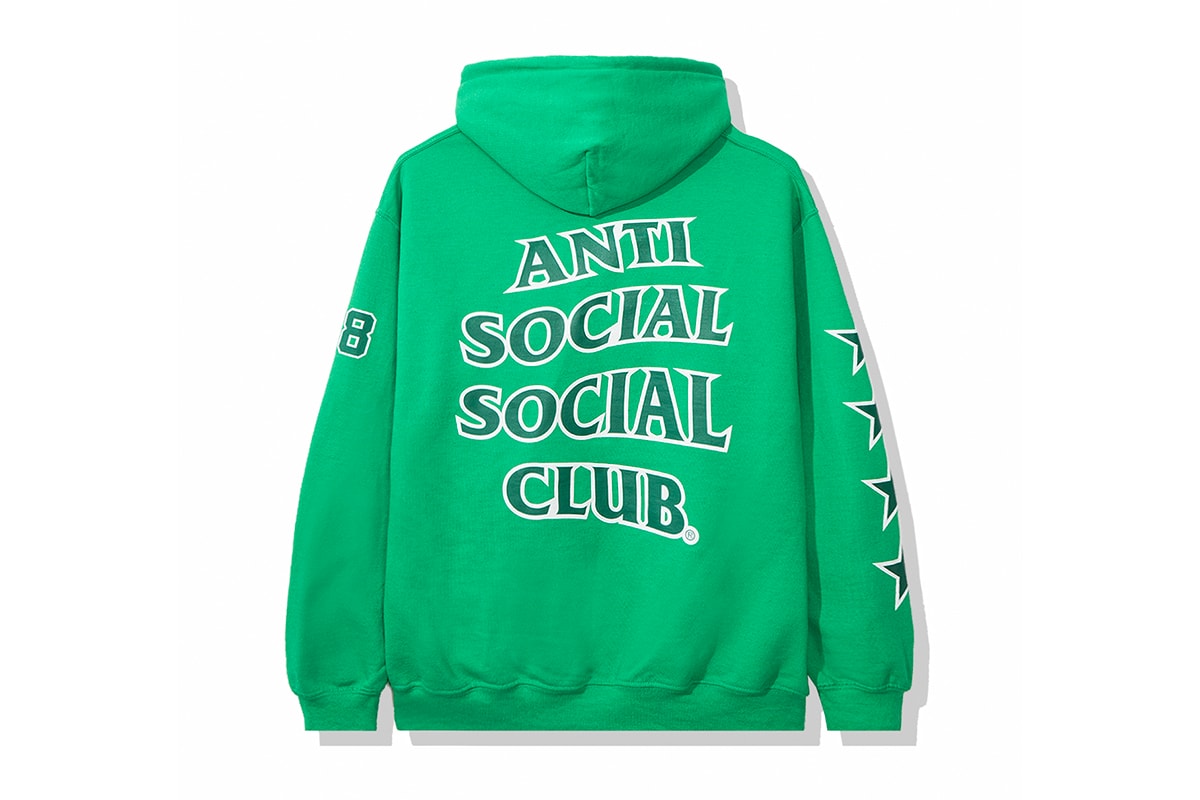 23 of 86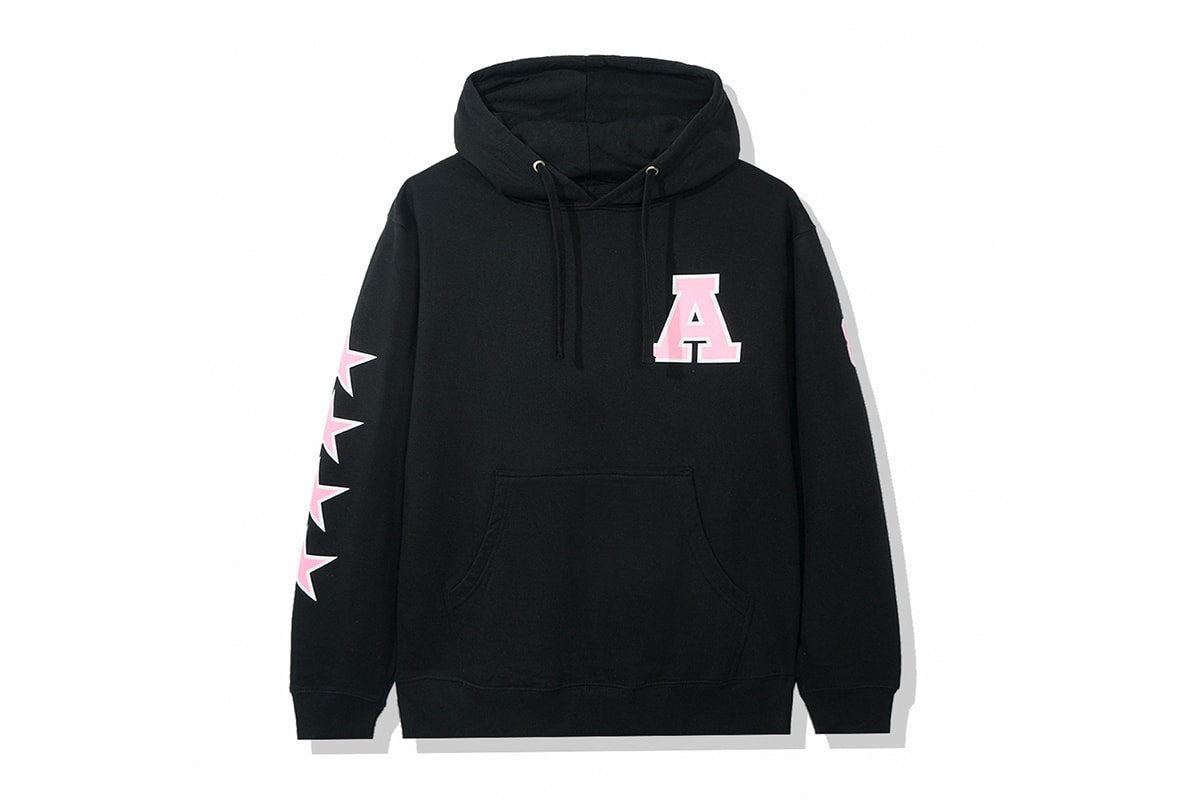 24 of 86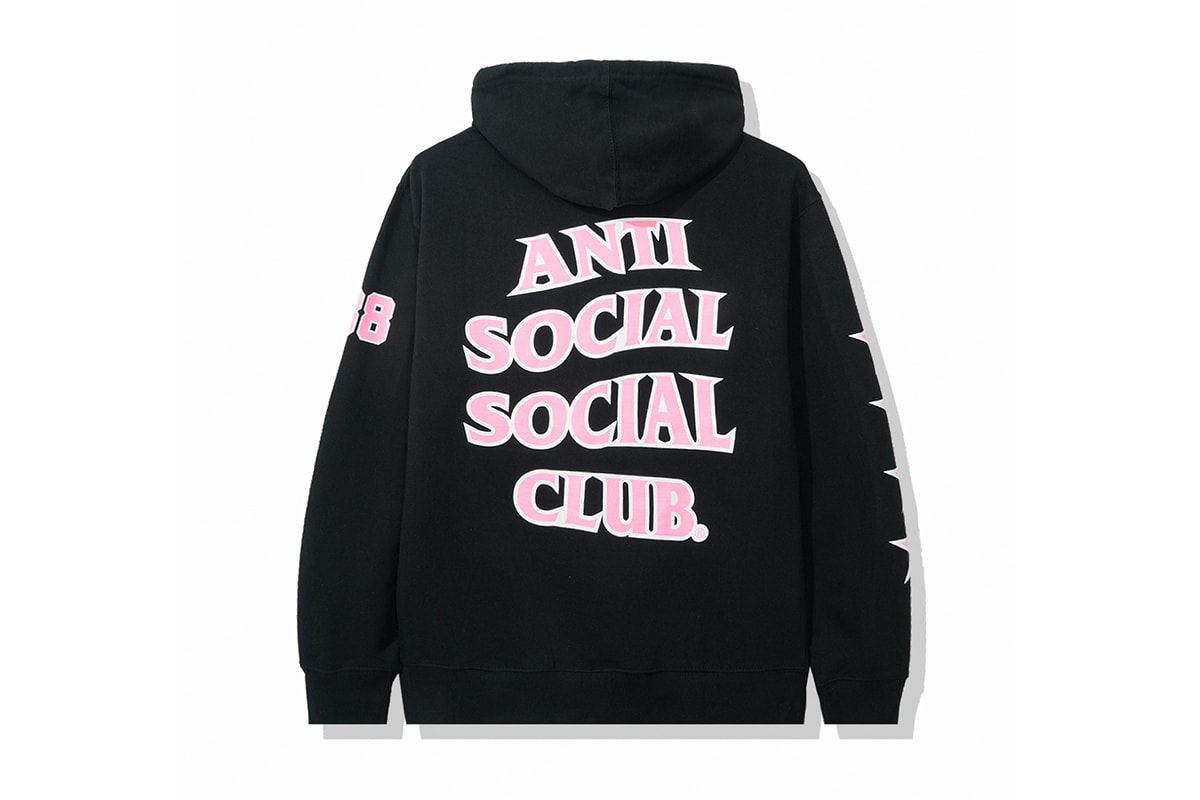 25 of 86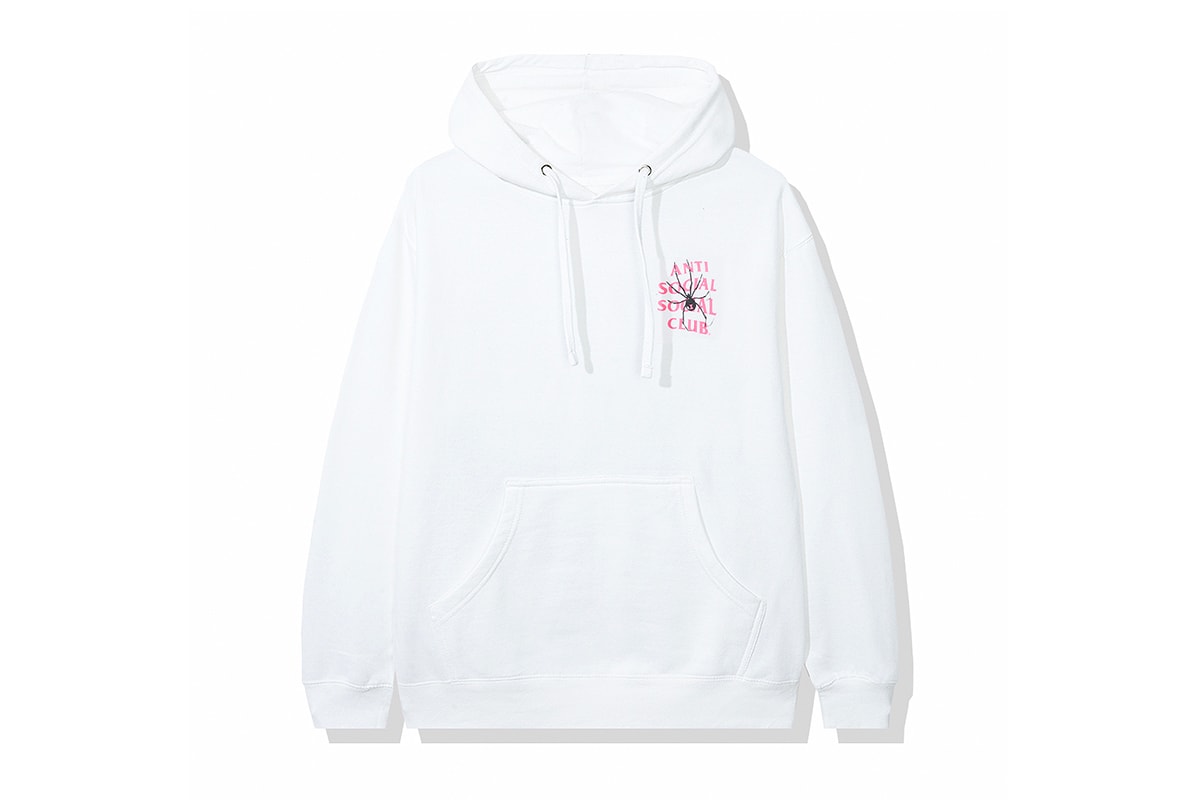 26 of 86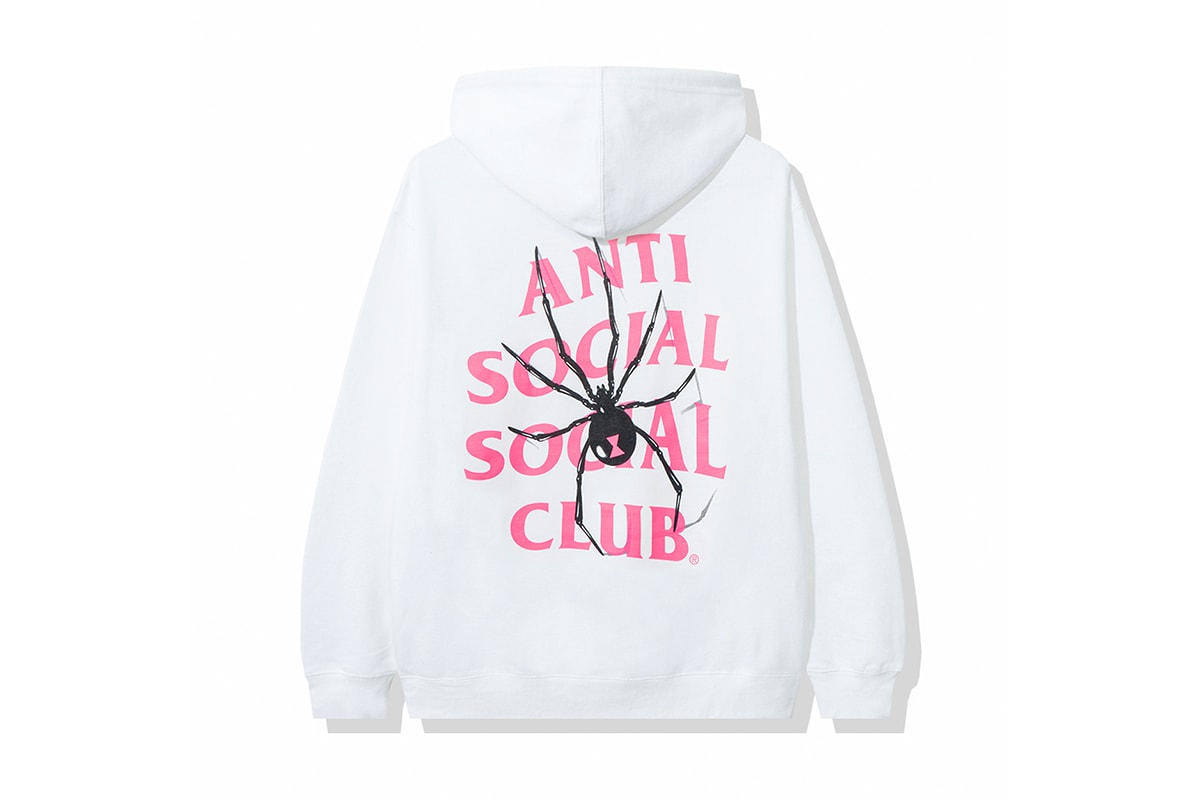 27 of 86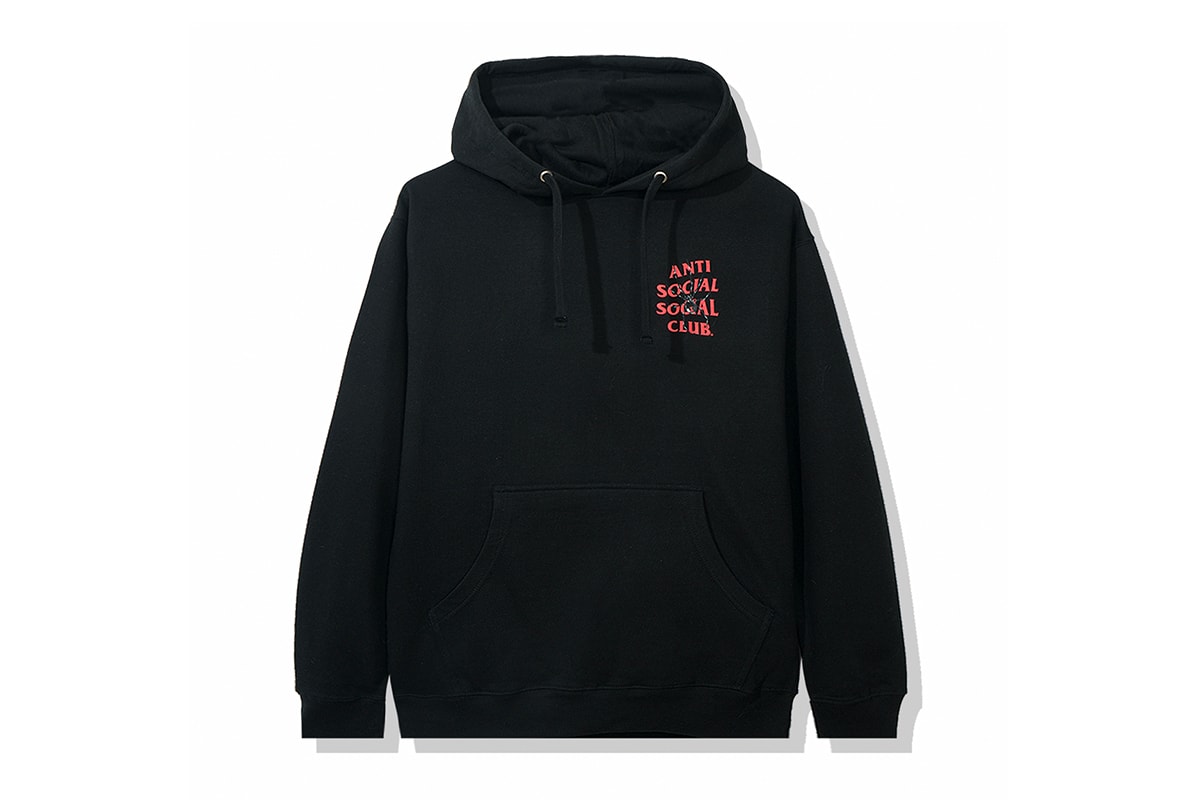 28 of 86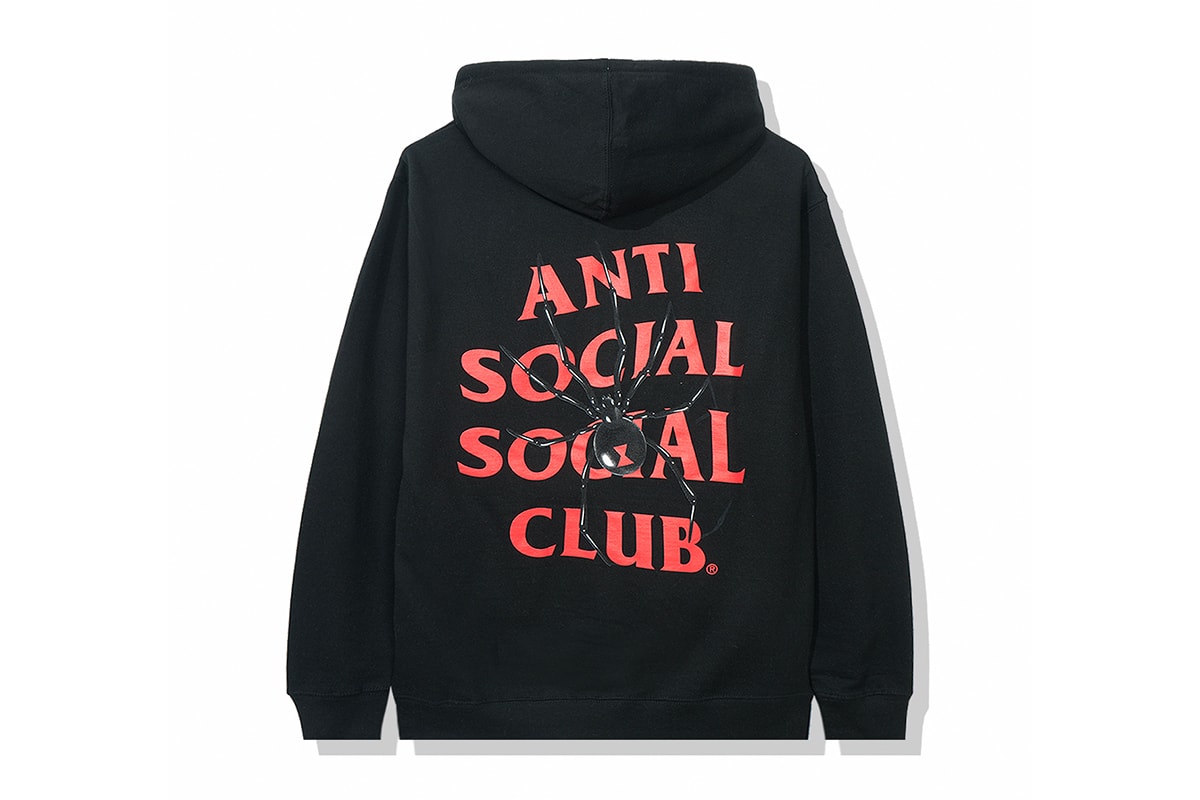 29 of 86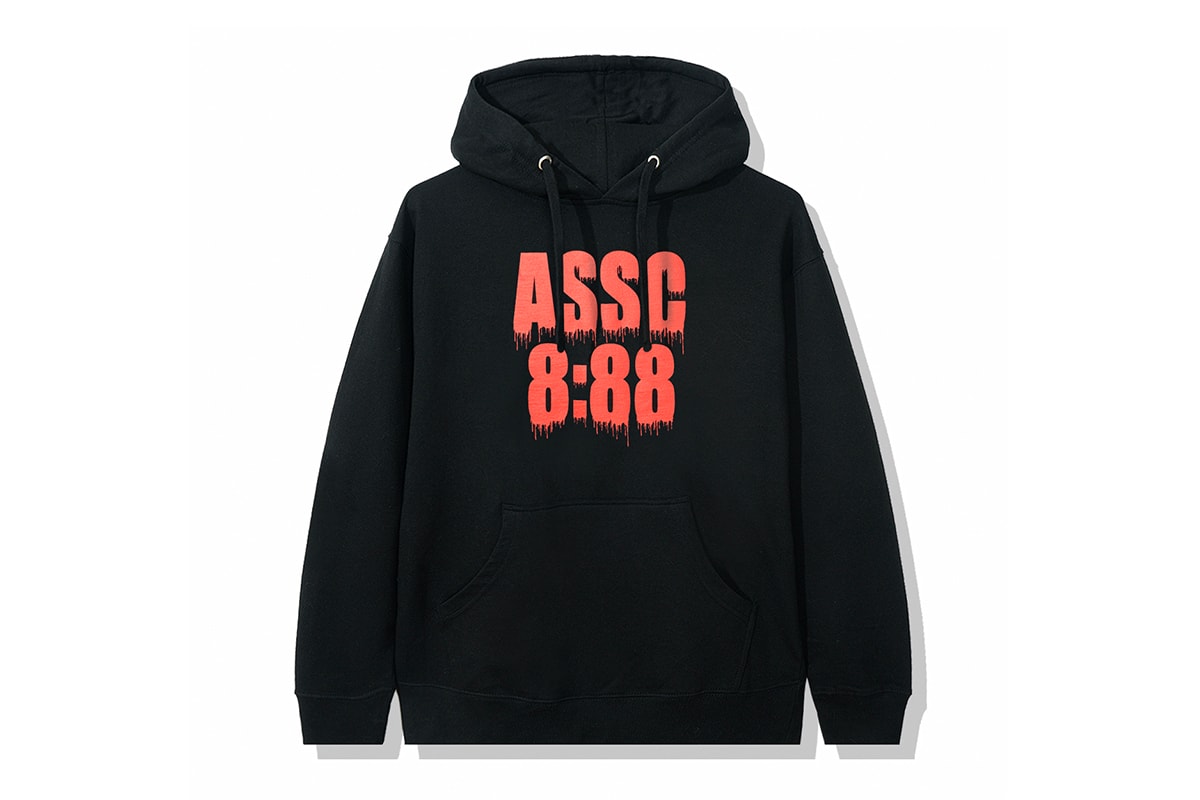 30 of 86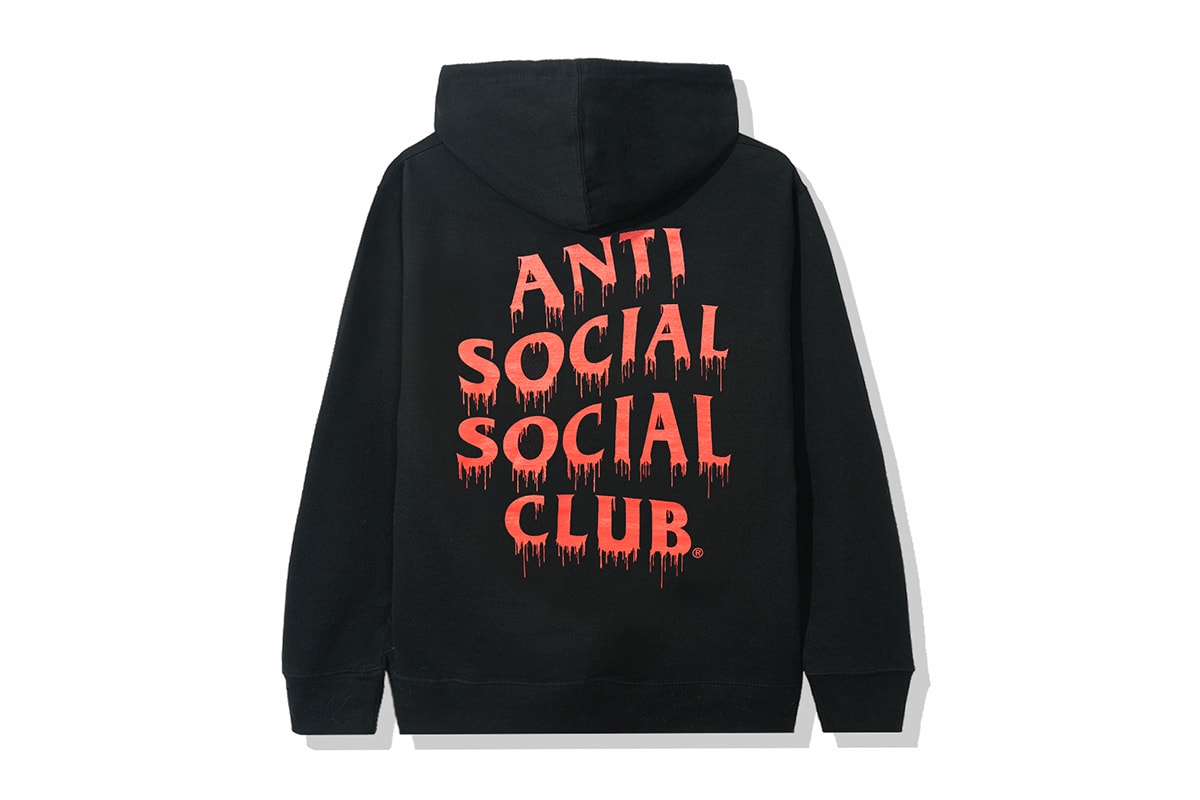 31 of 86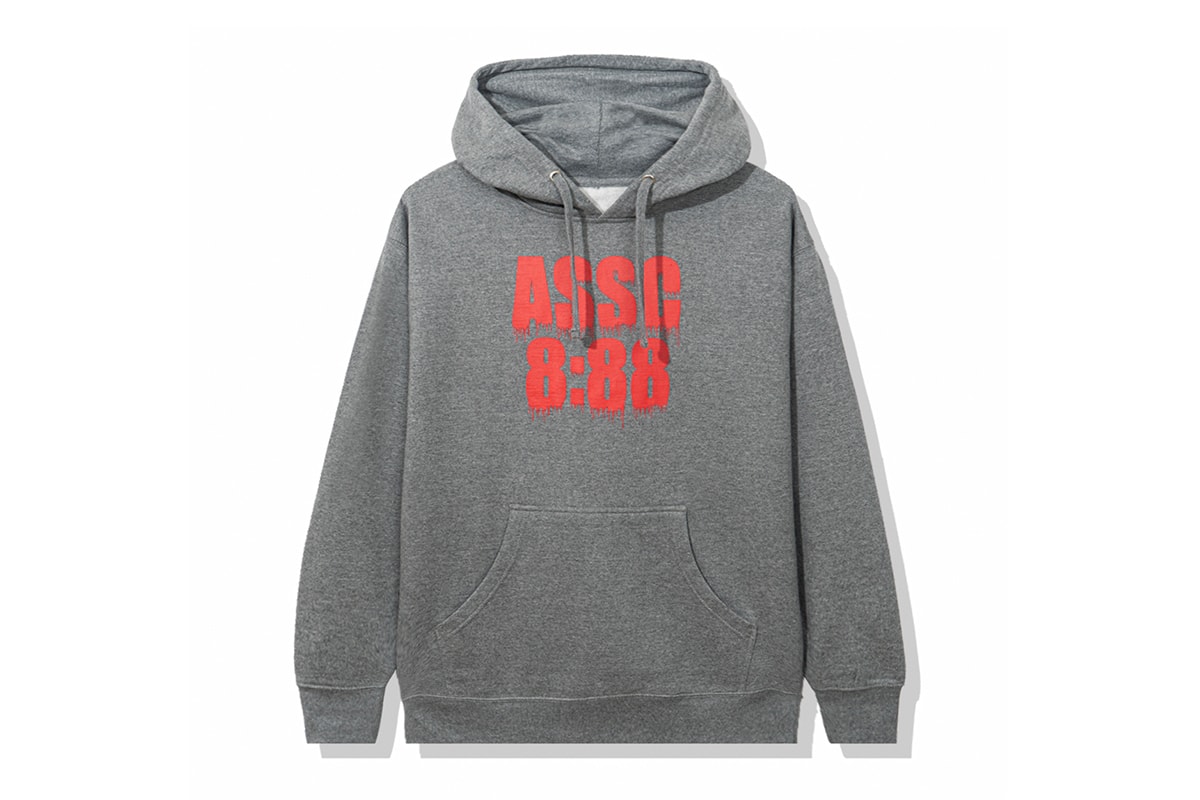 32 of 86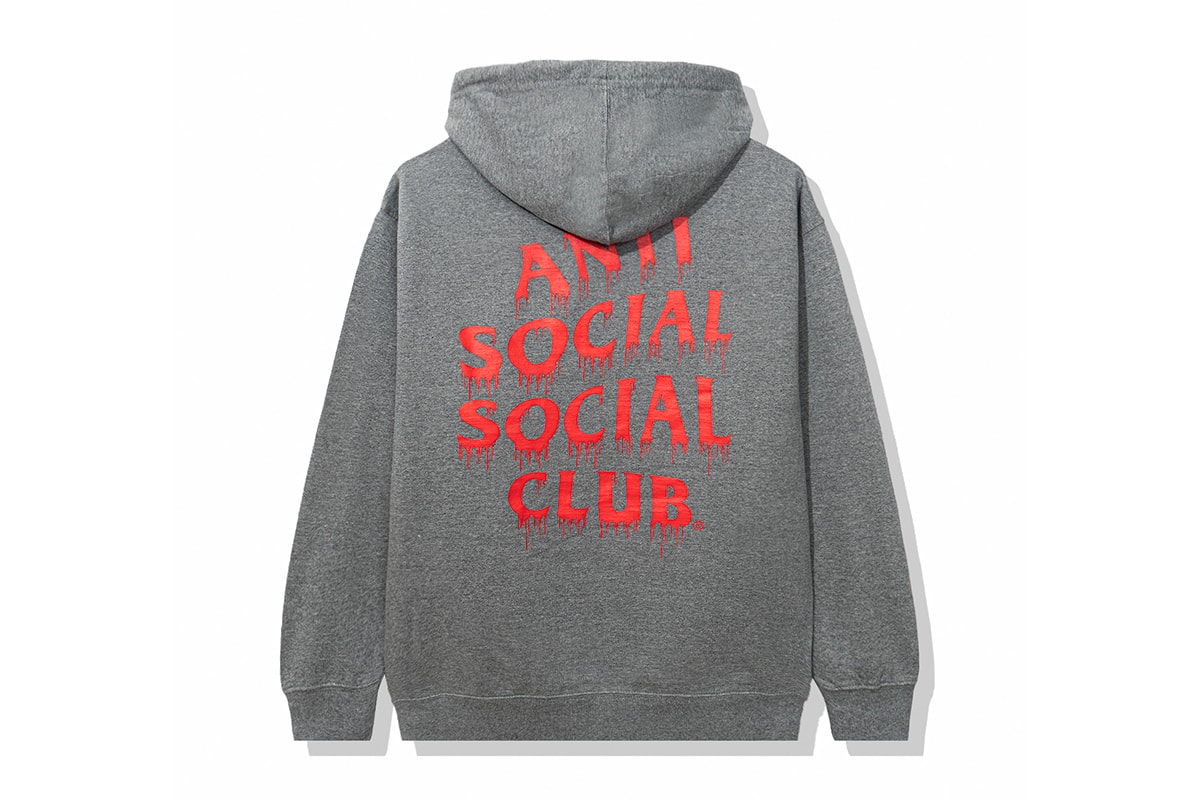 33 of 86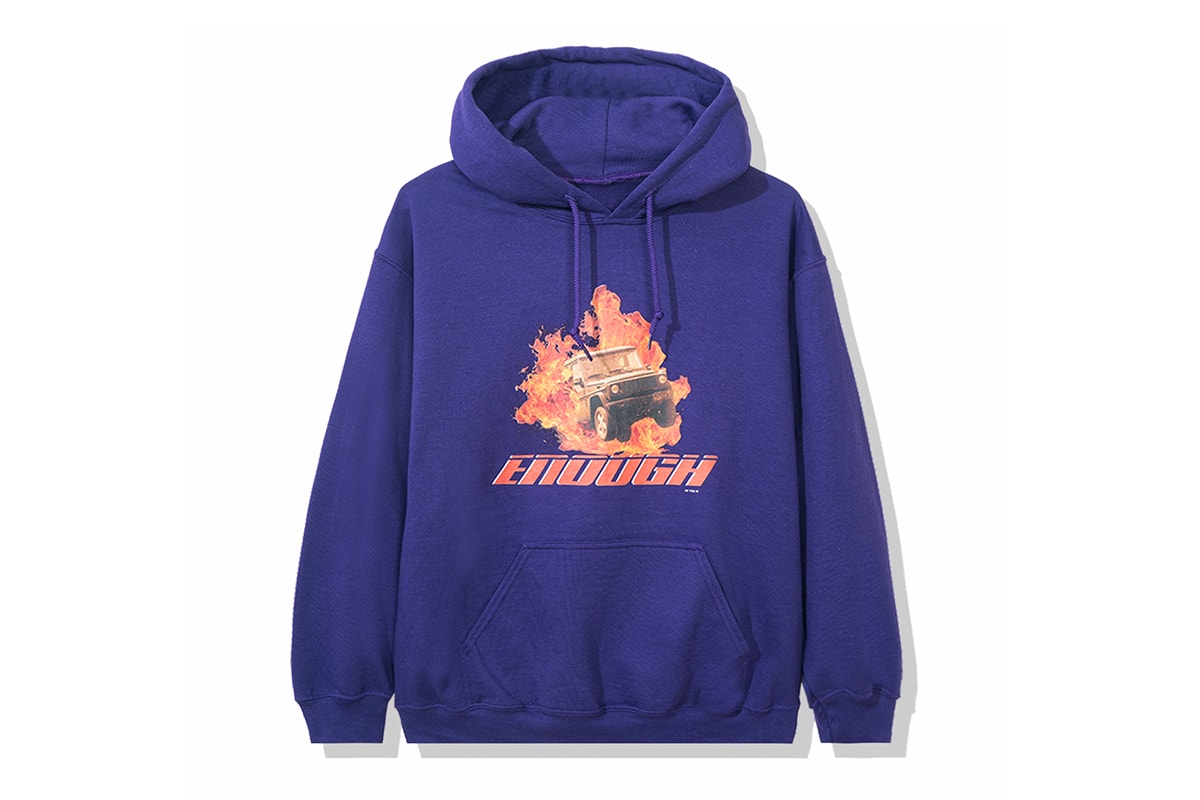 34 of 86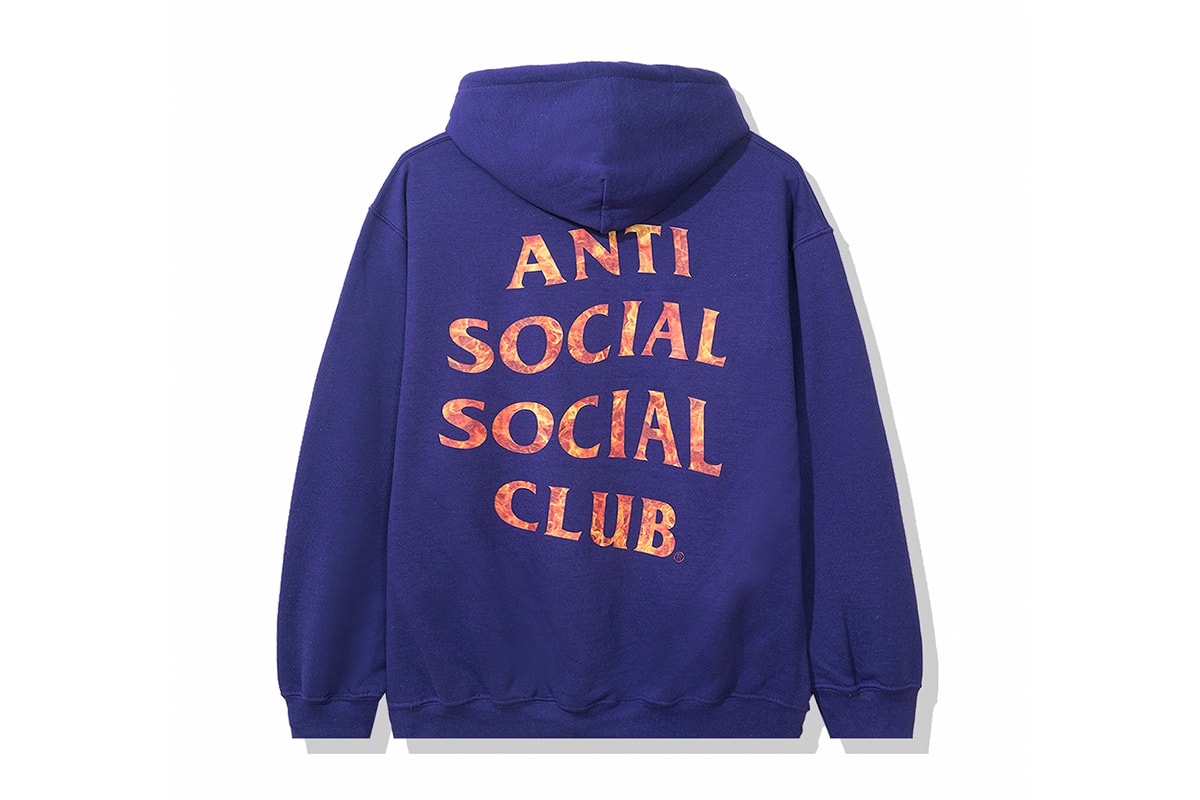 35 of 86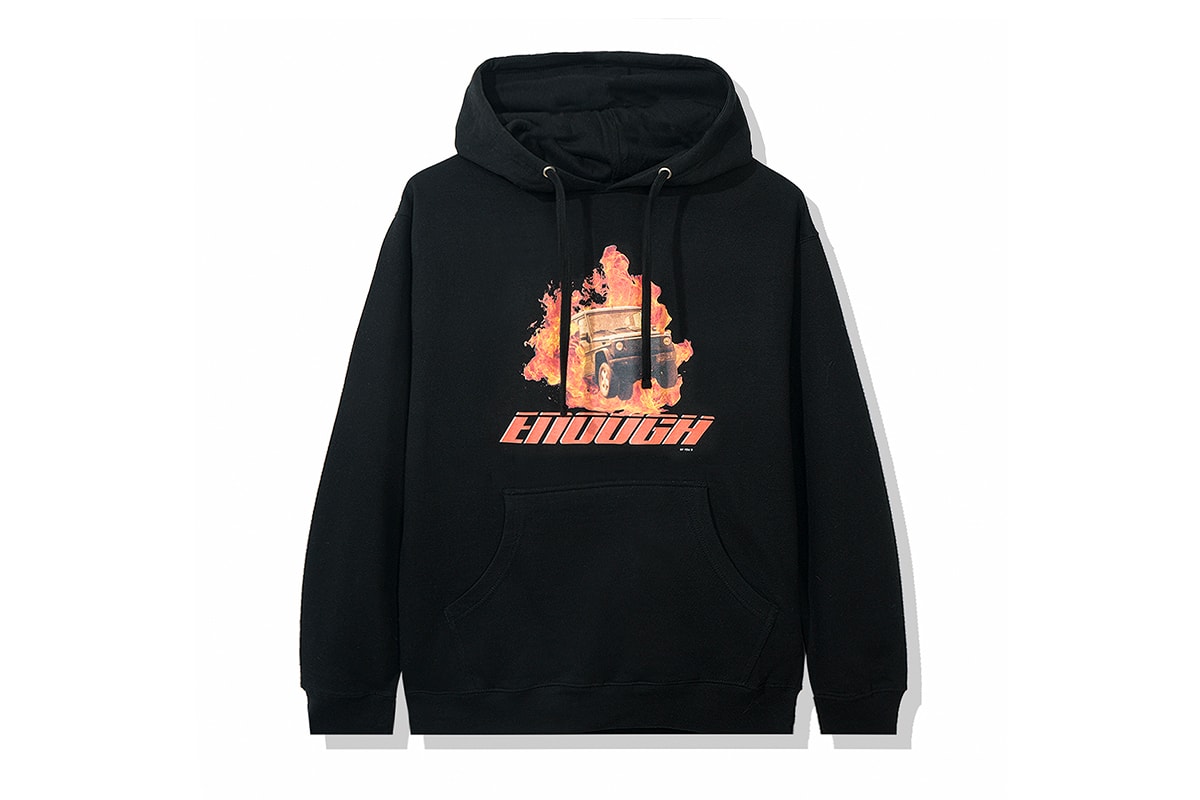 36 of 86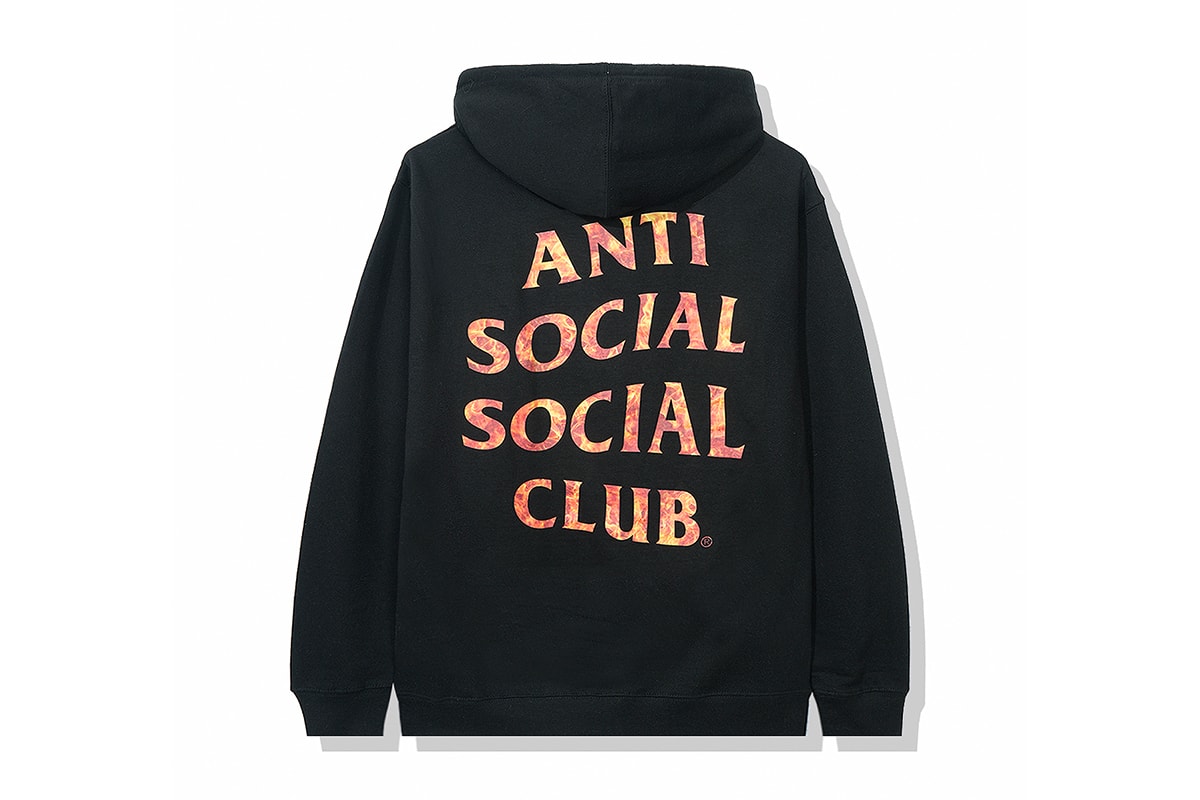 37 of 86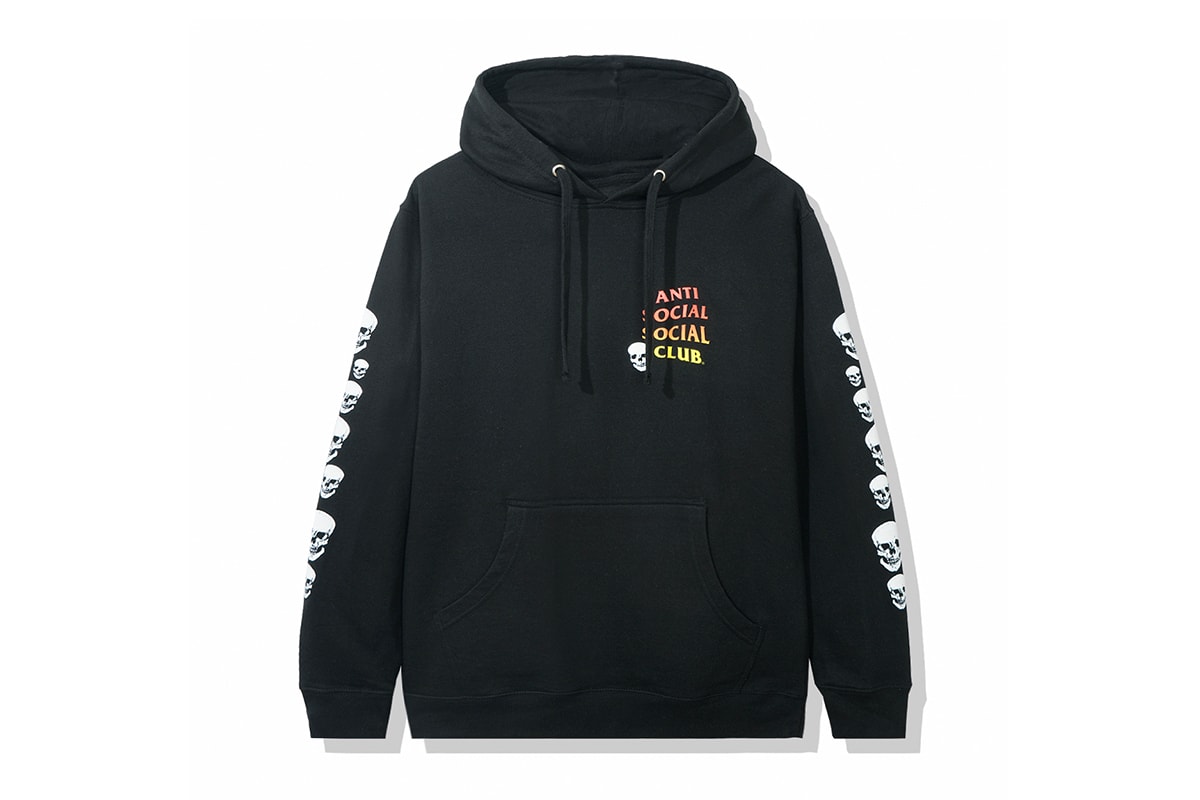 38 of 86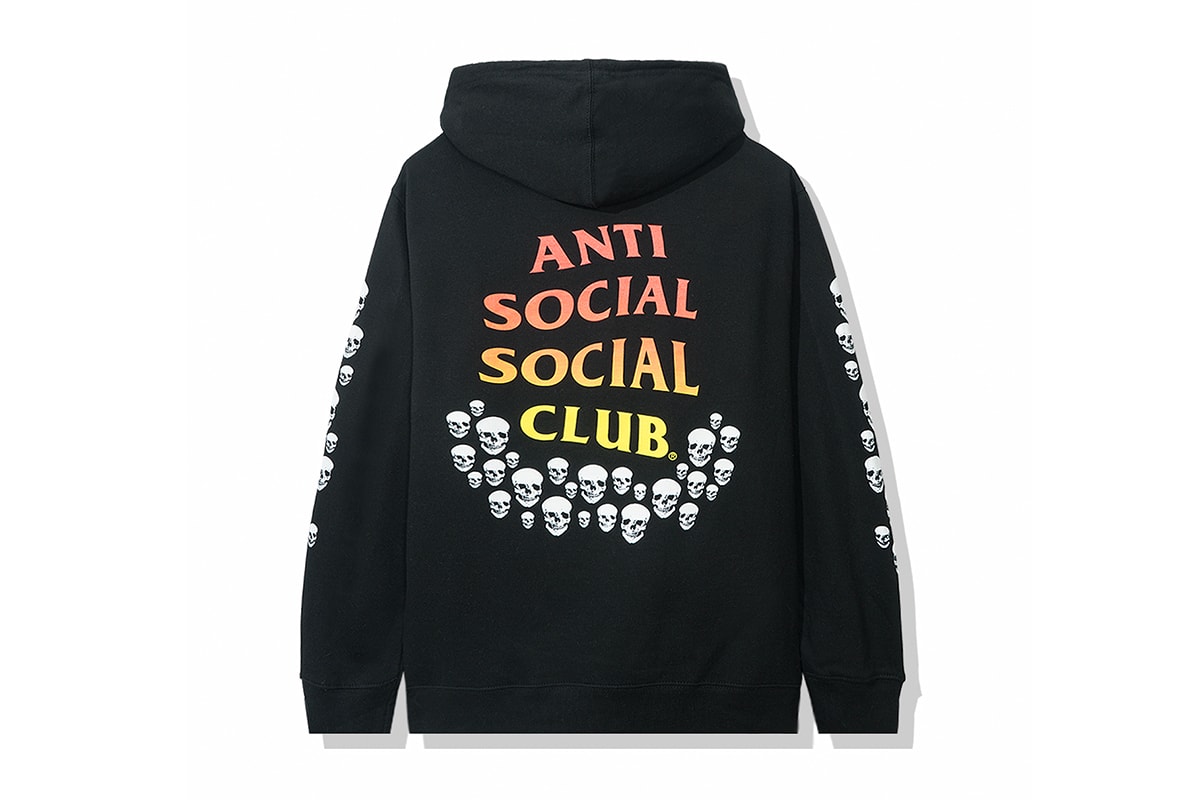 39 of 86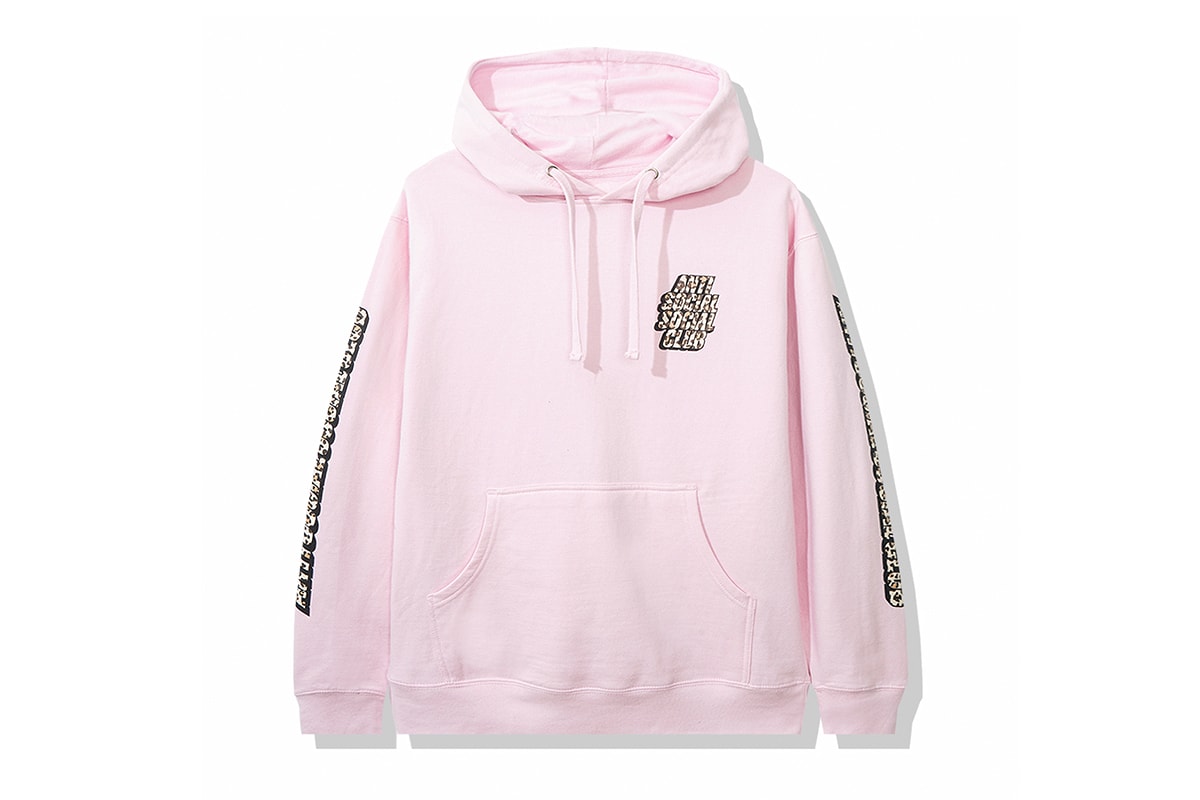 40 of 86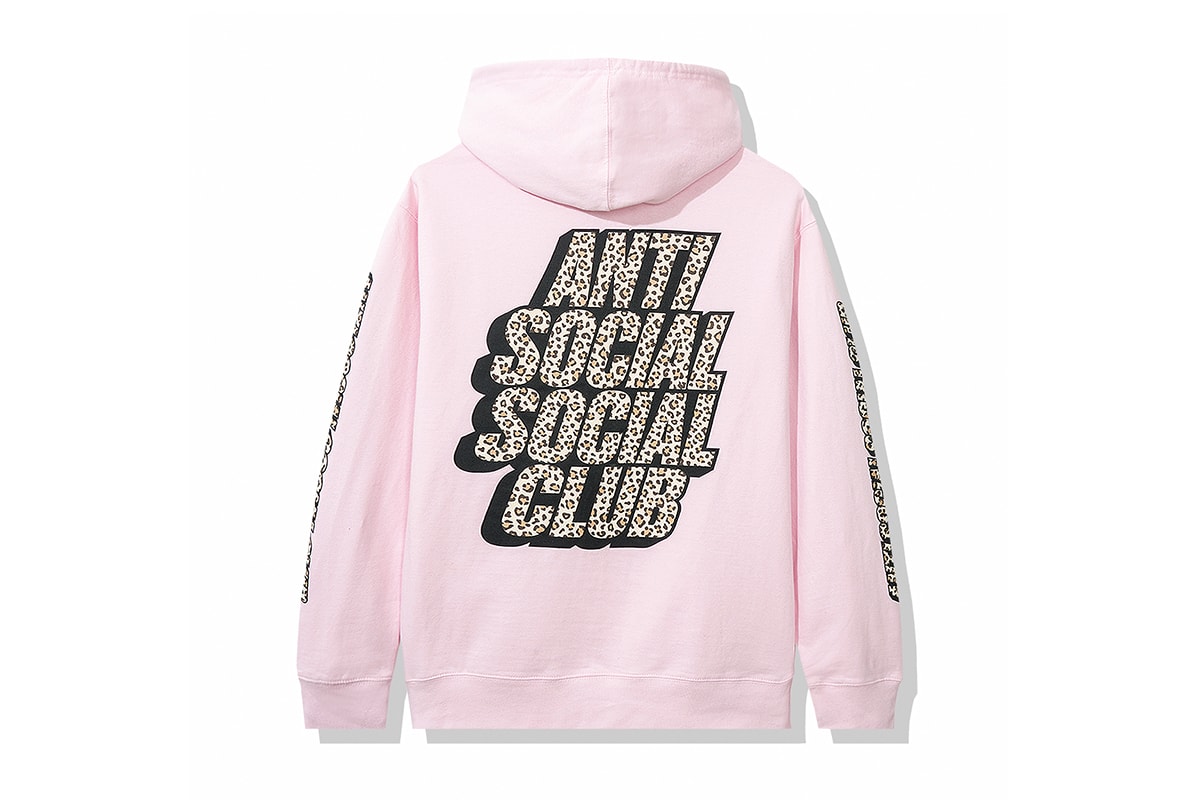 41 of 86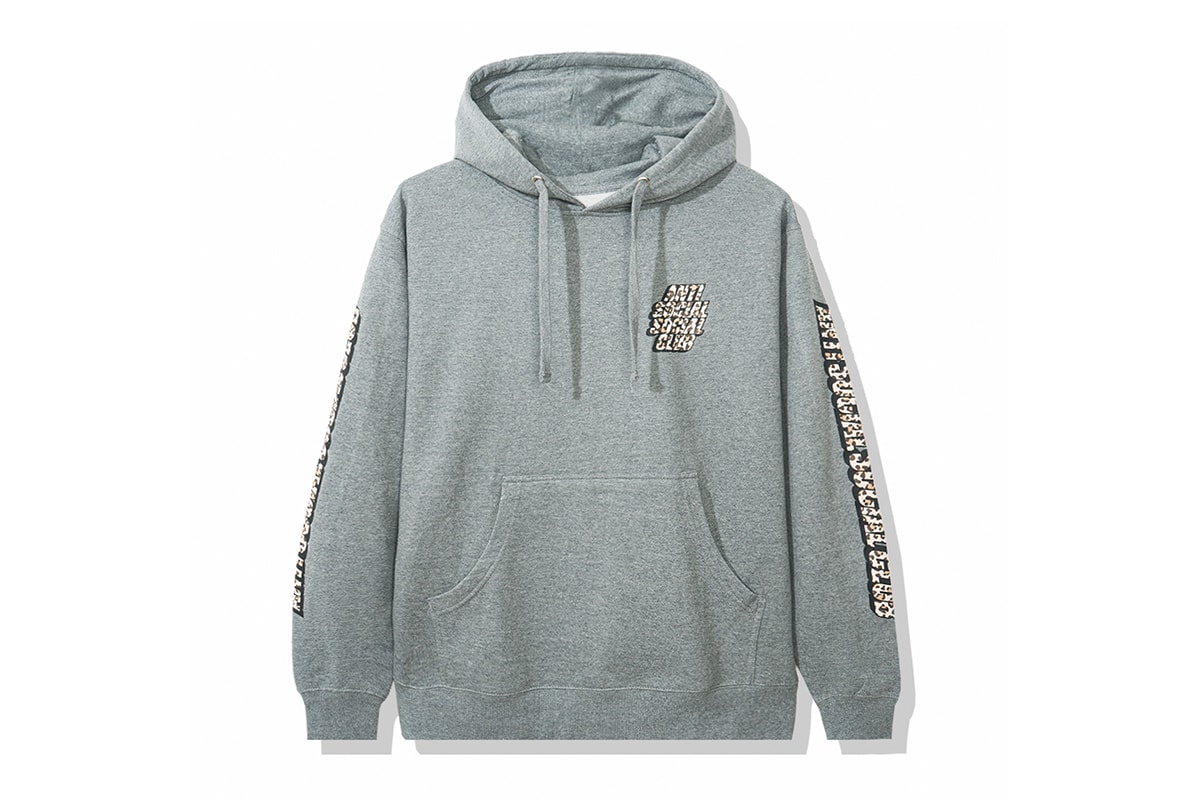 42 of 86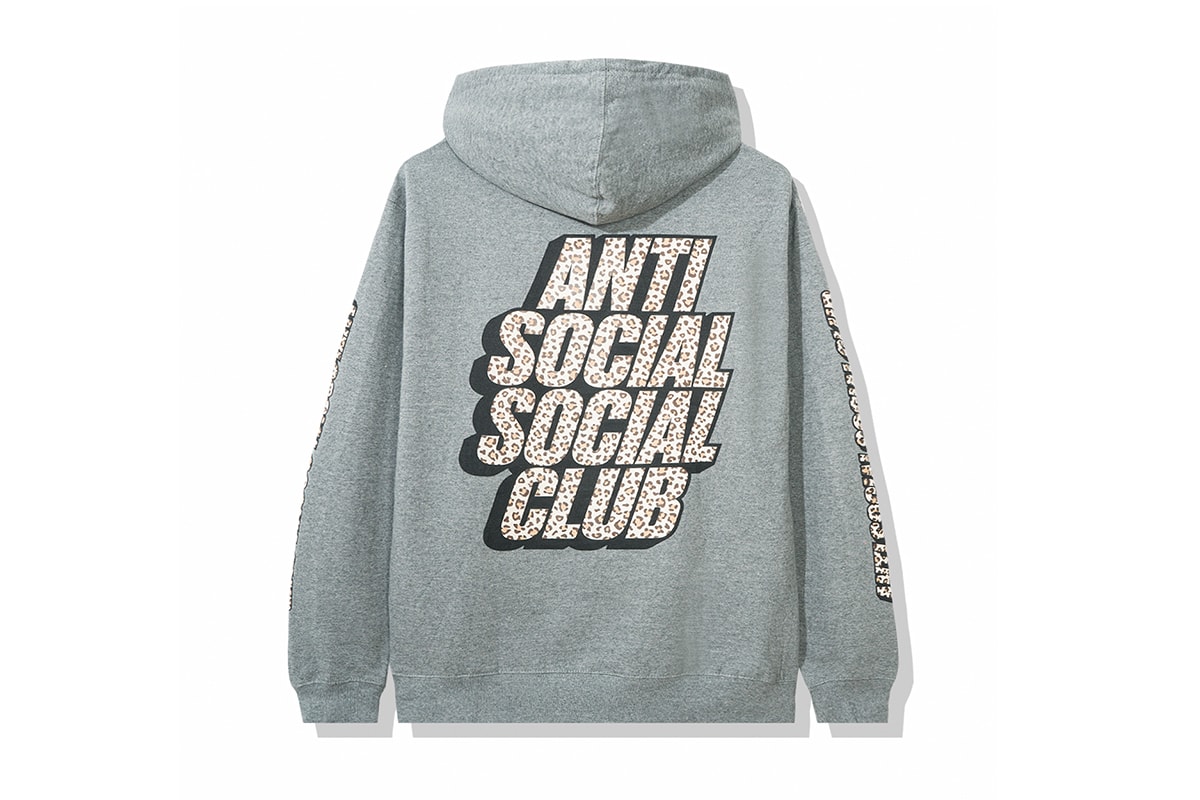 43 of 86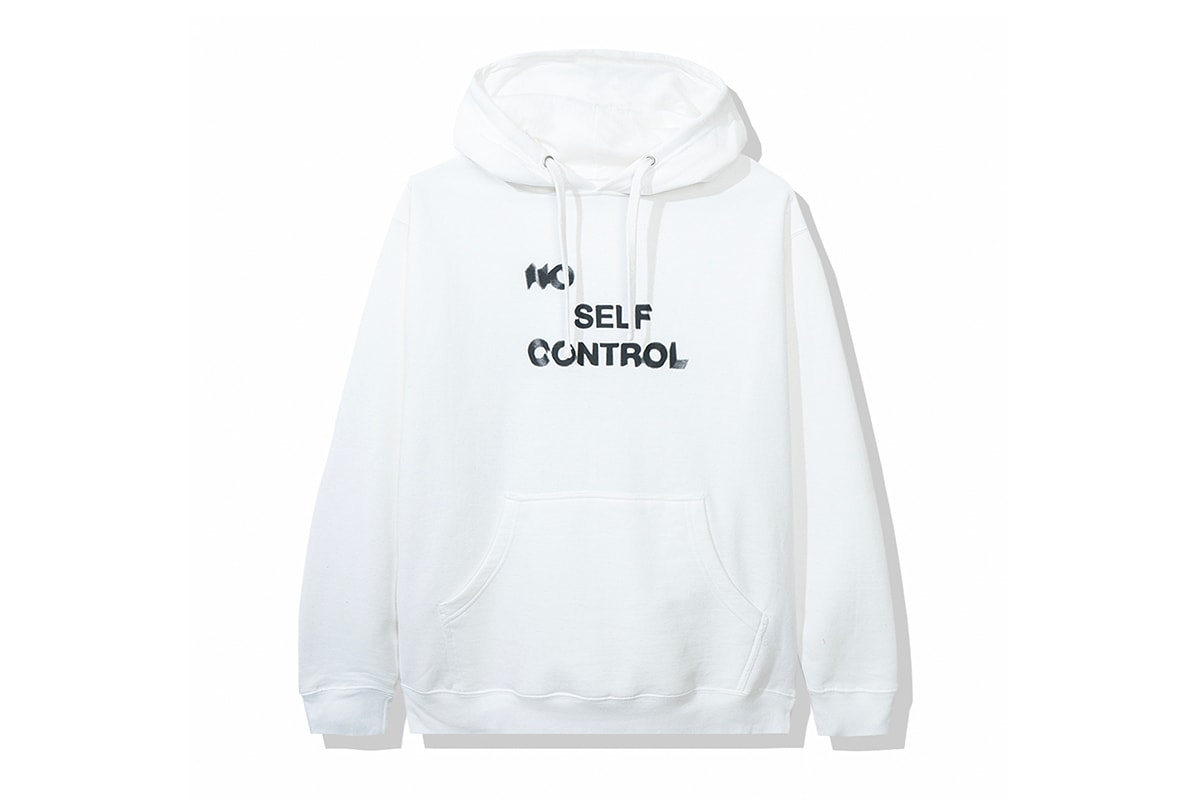 44 of 86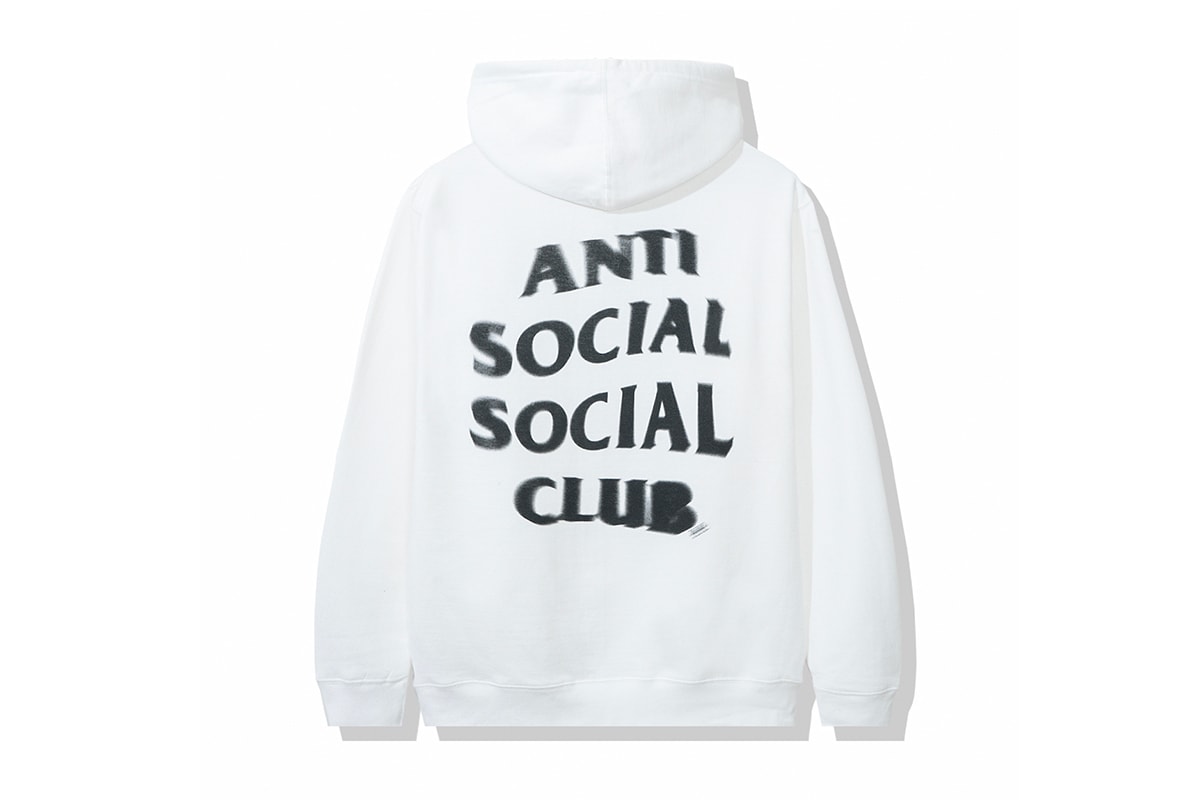 45 of 86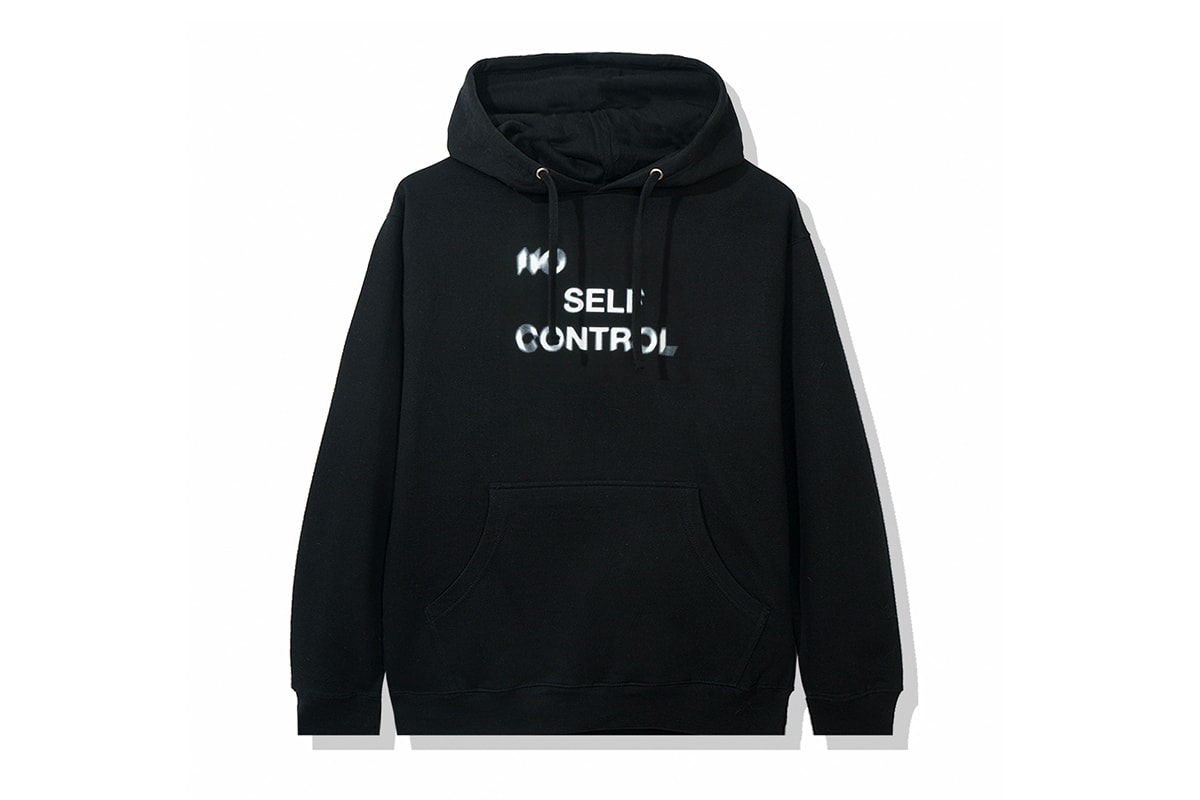 46 of 86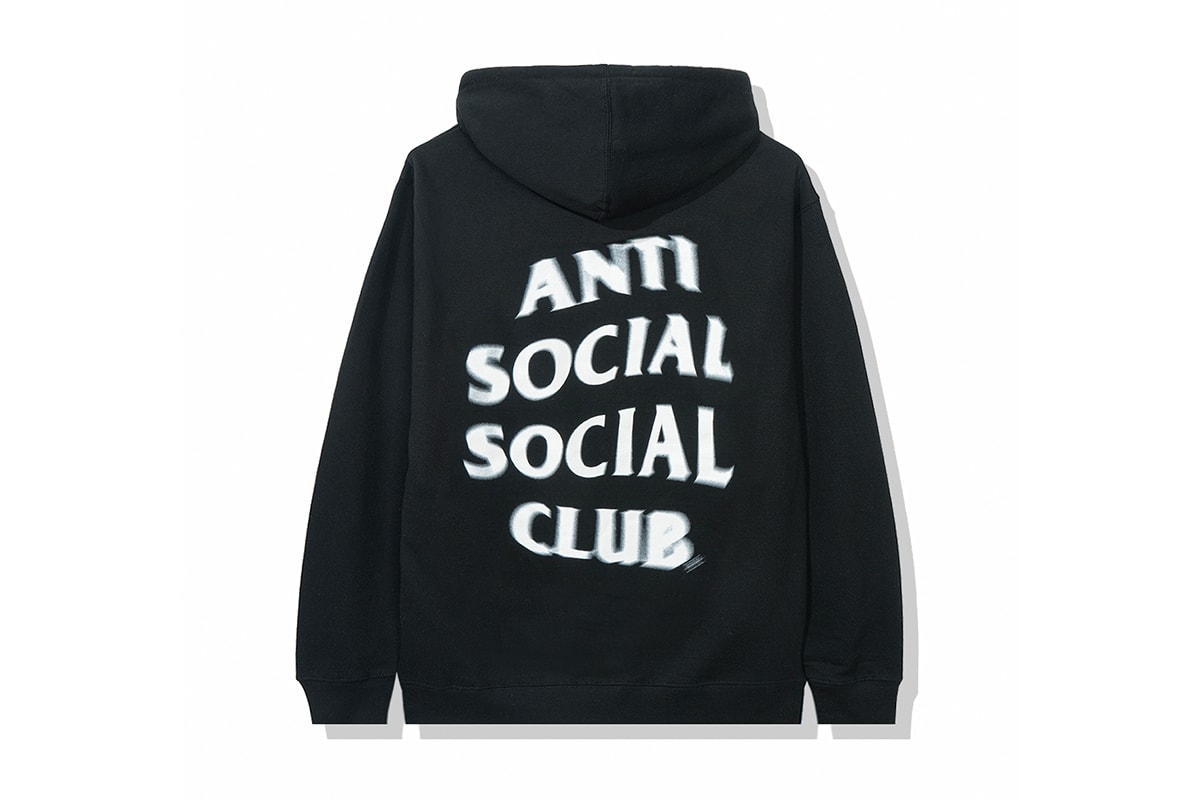 47 of 86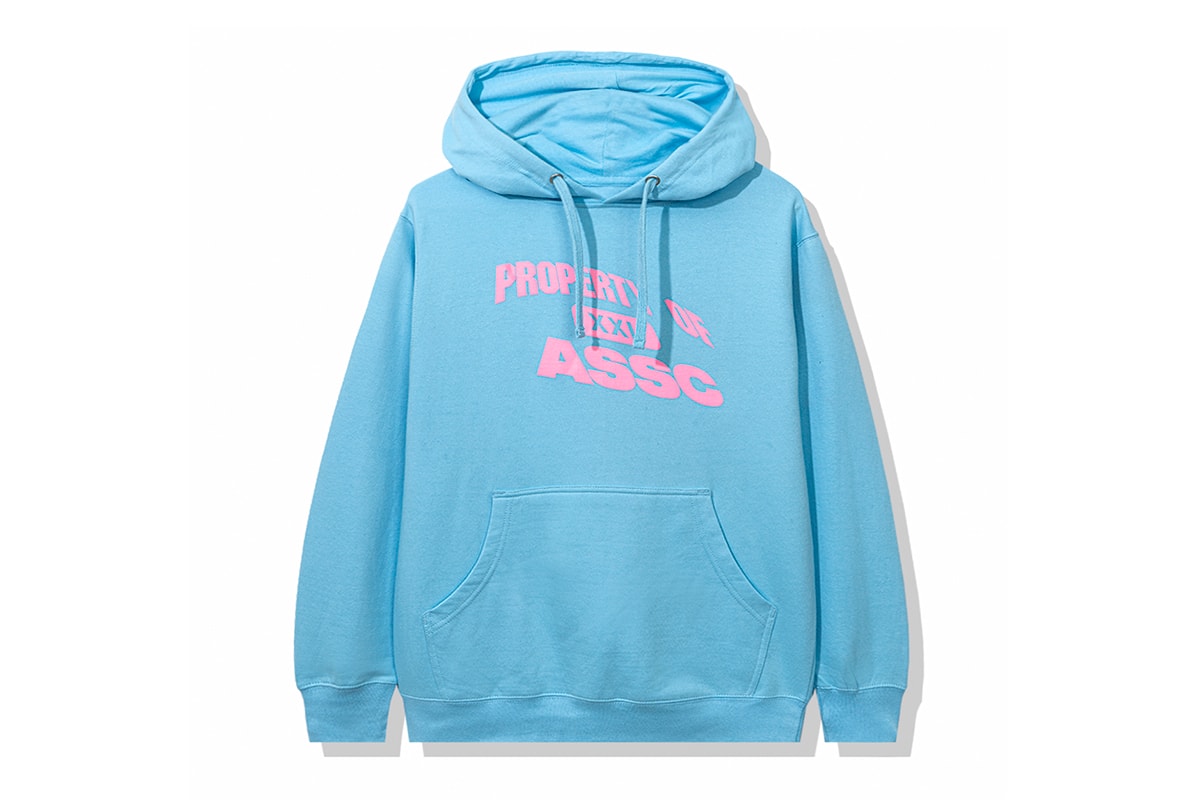 48 of 86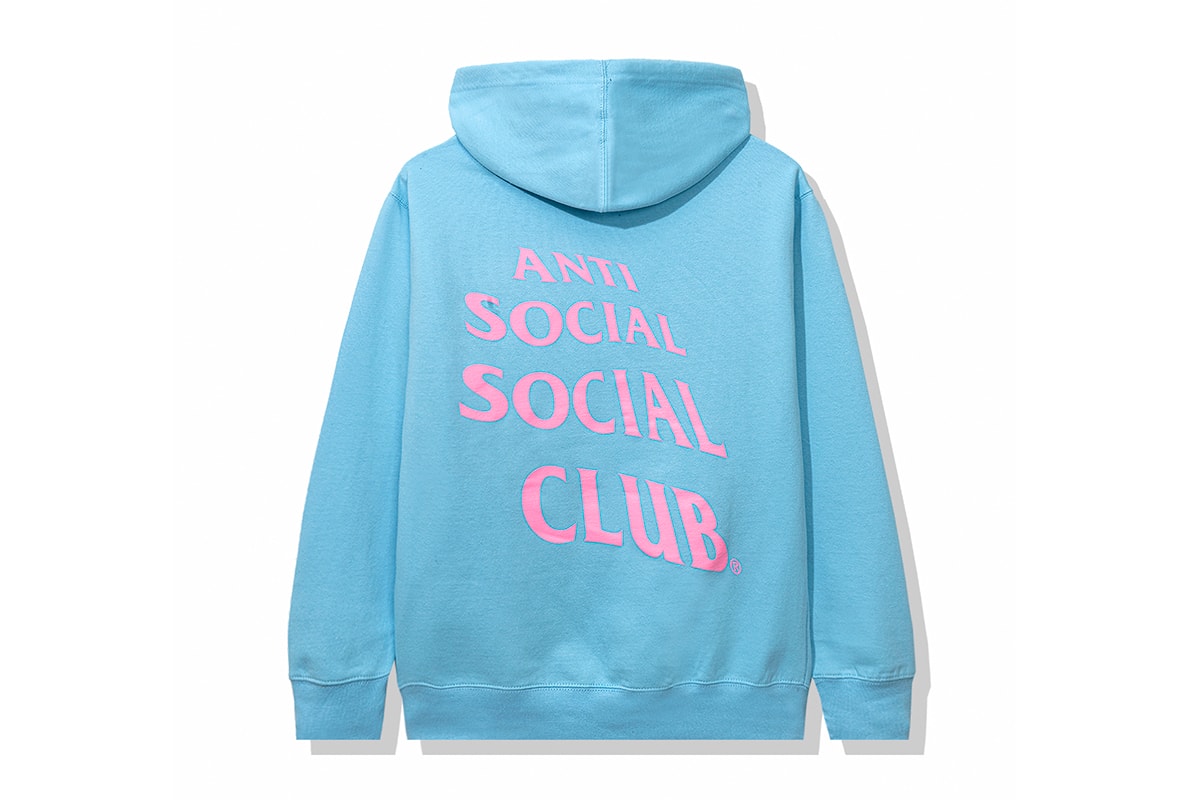 49 of 86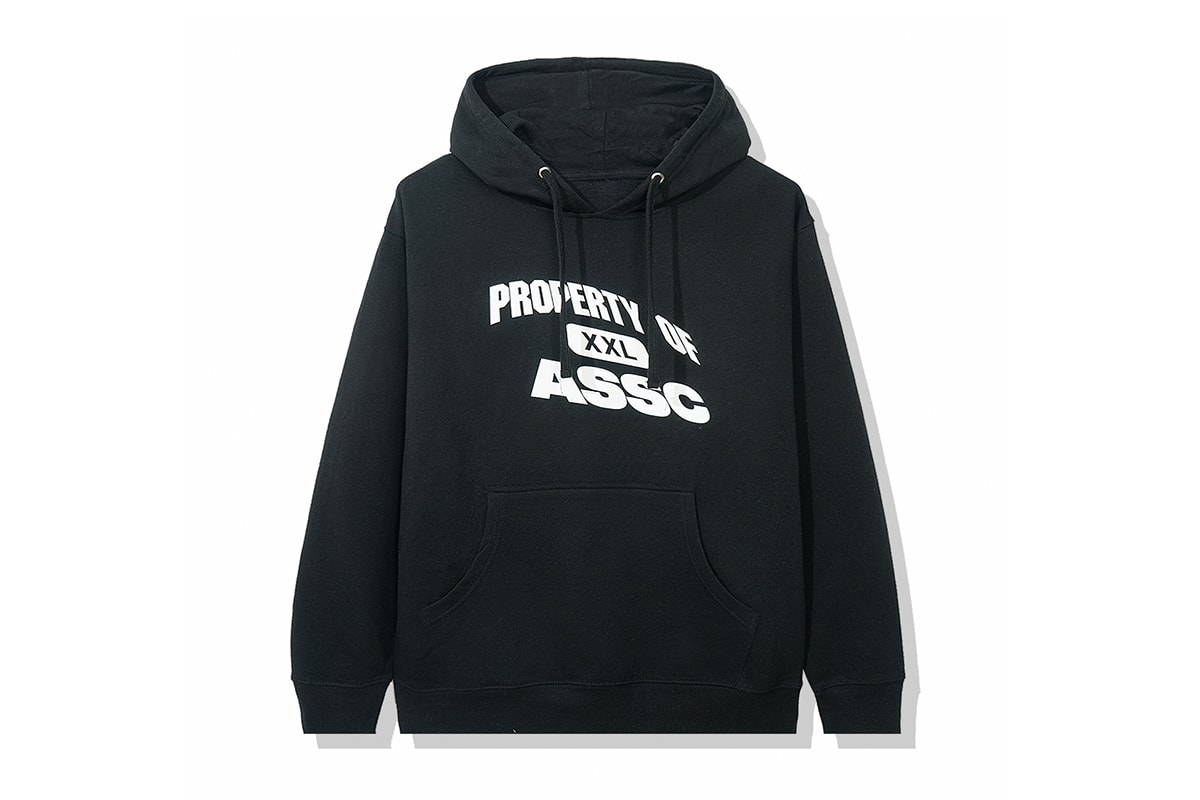 50 of 86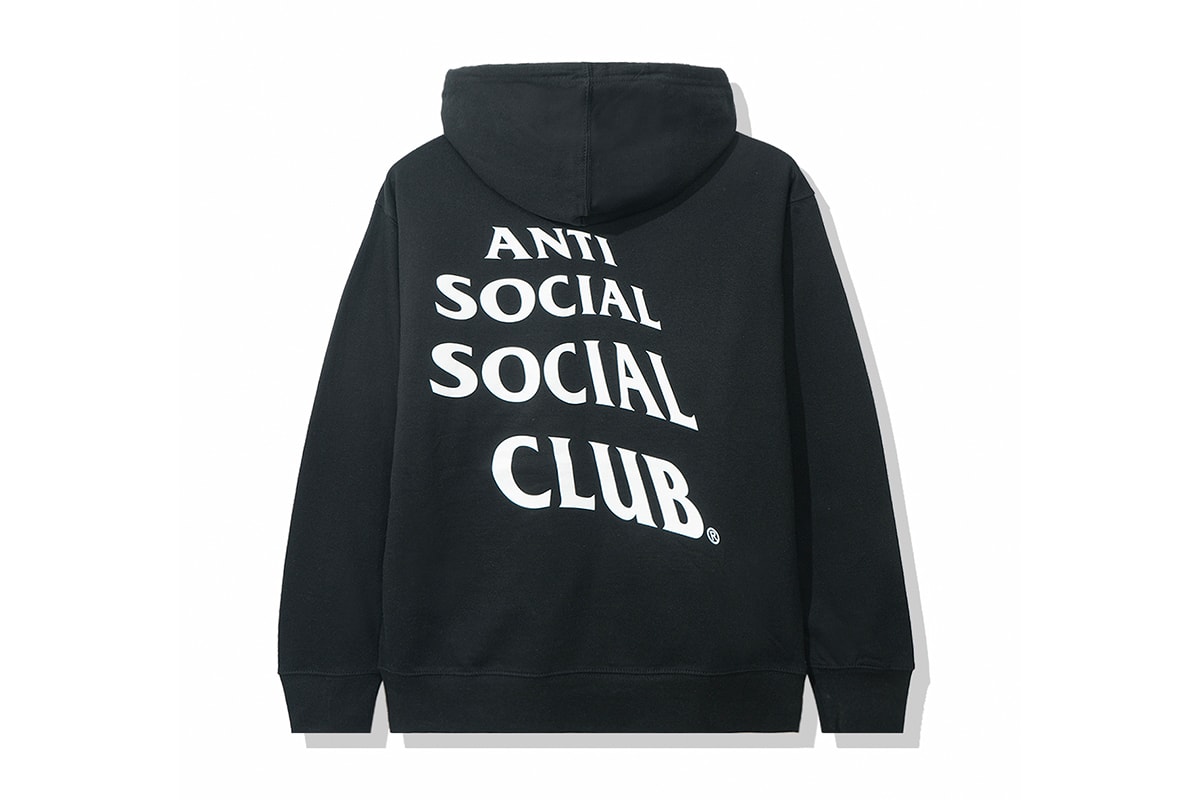 51 of 86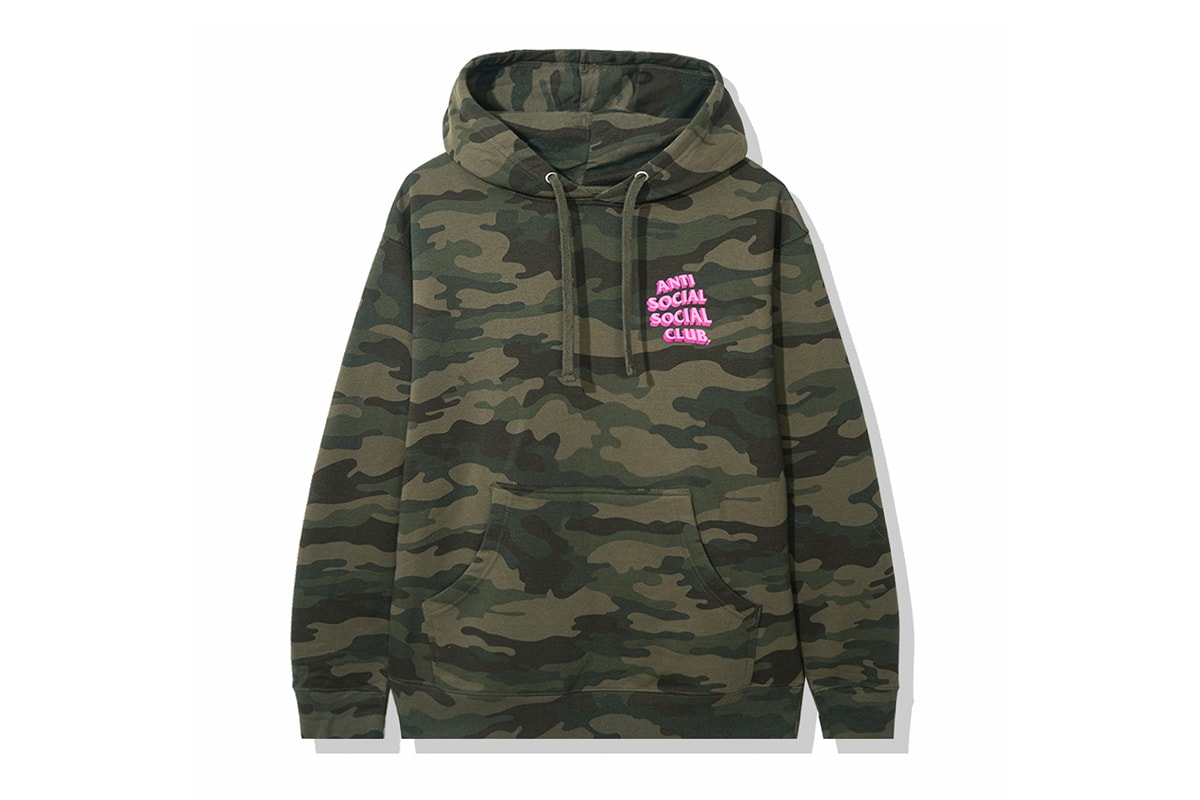 52 of 86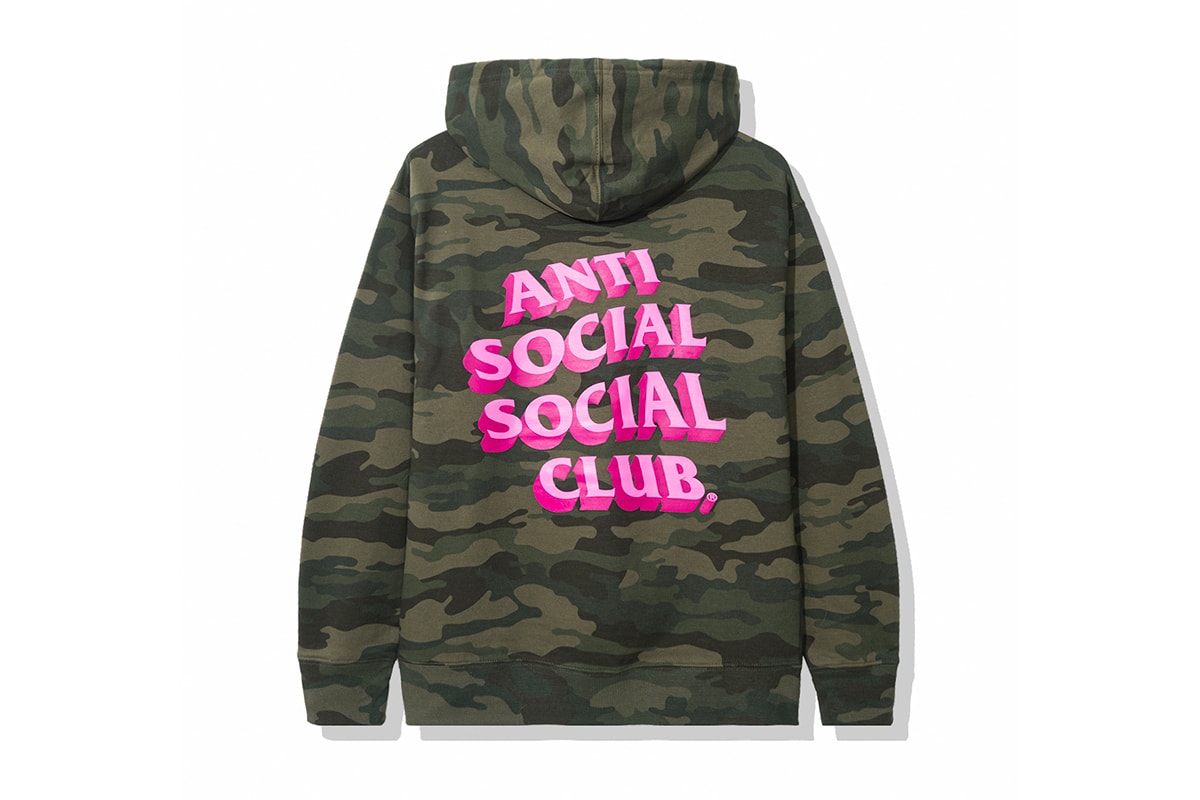 53 of 86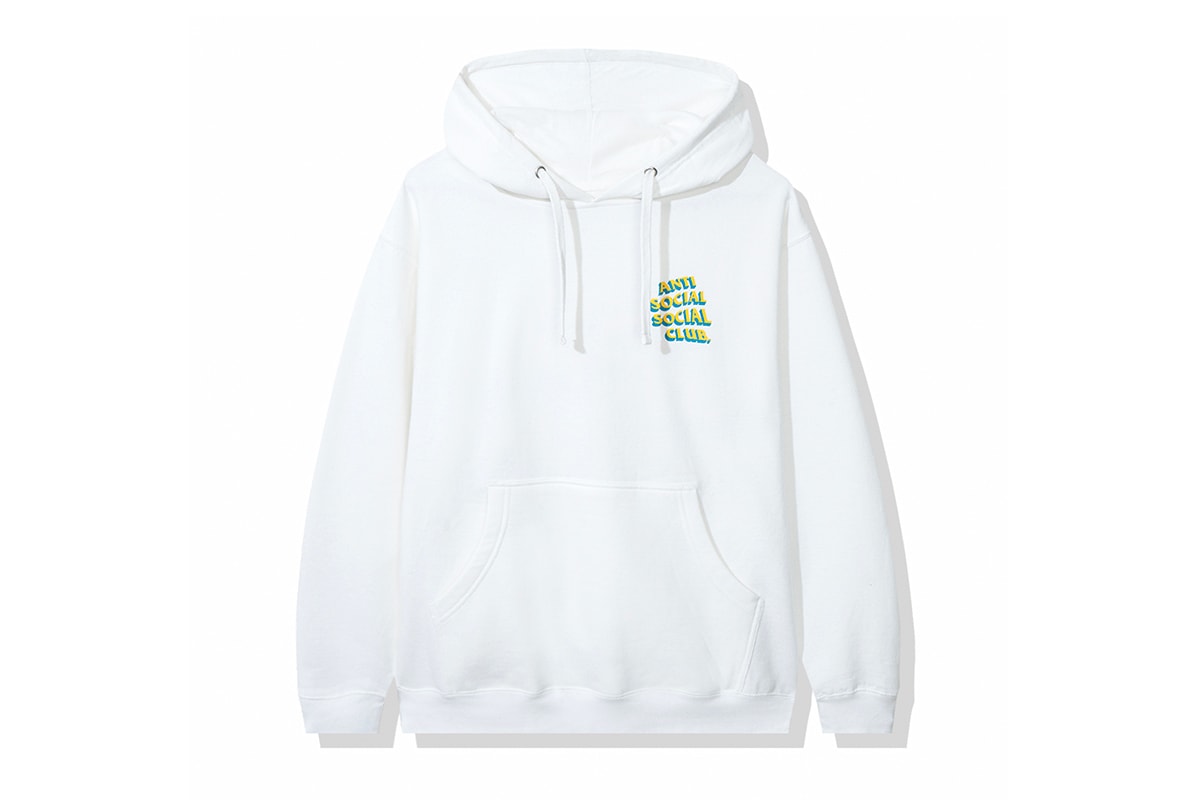 54 of 86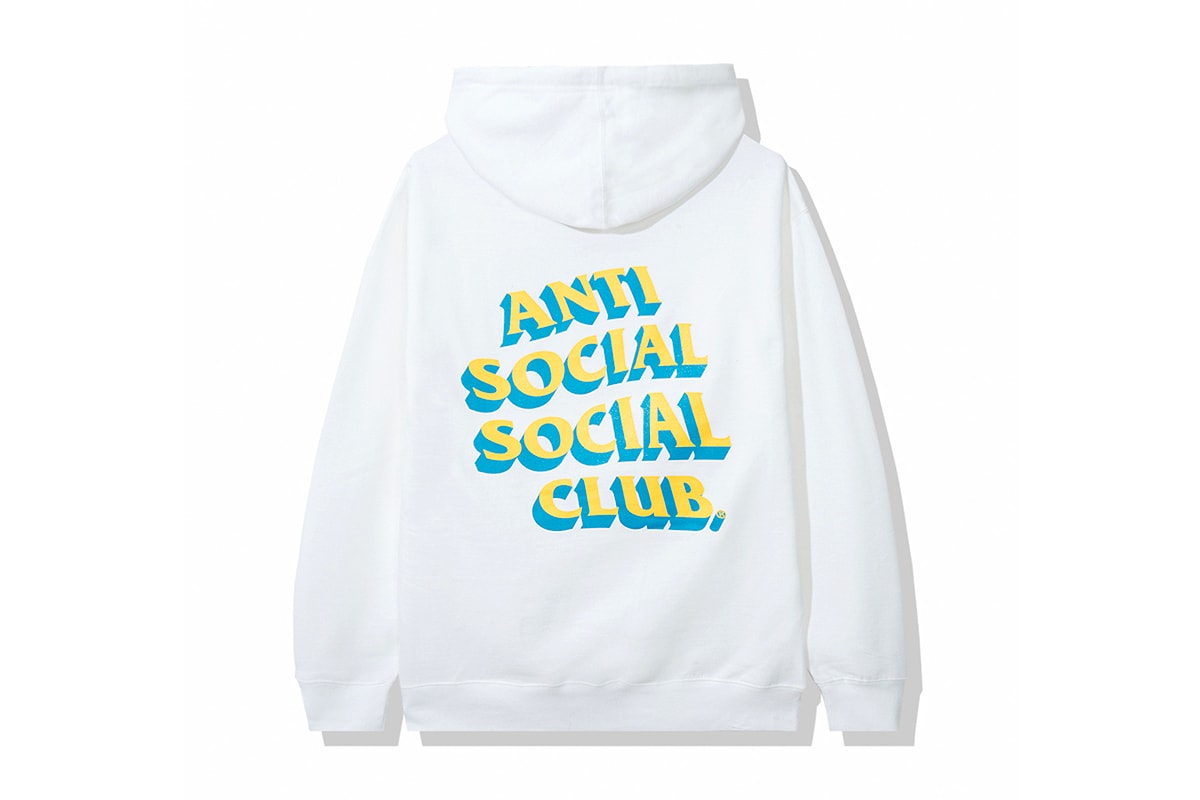 55 of 86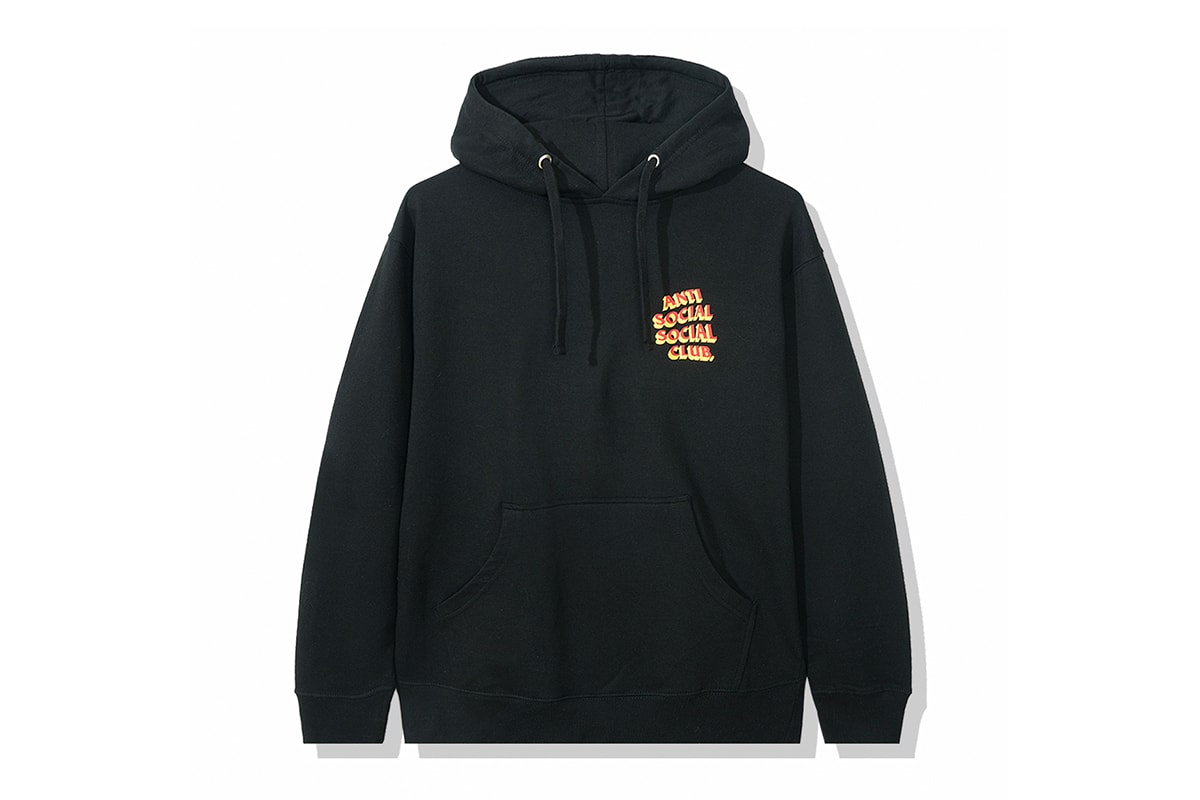 56 of 86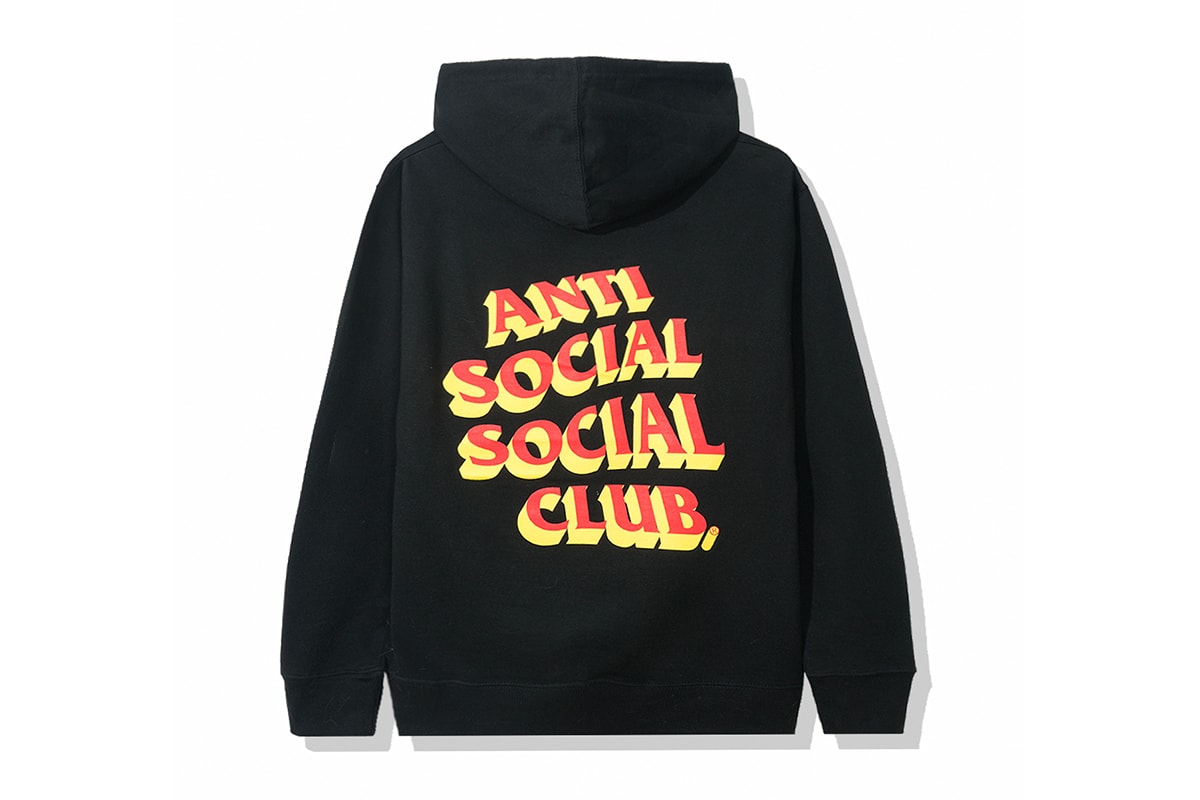 57 of 86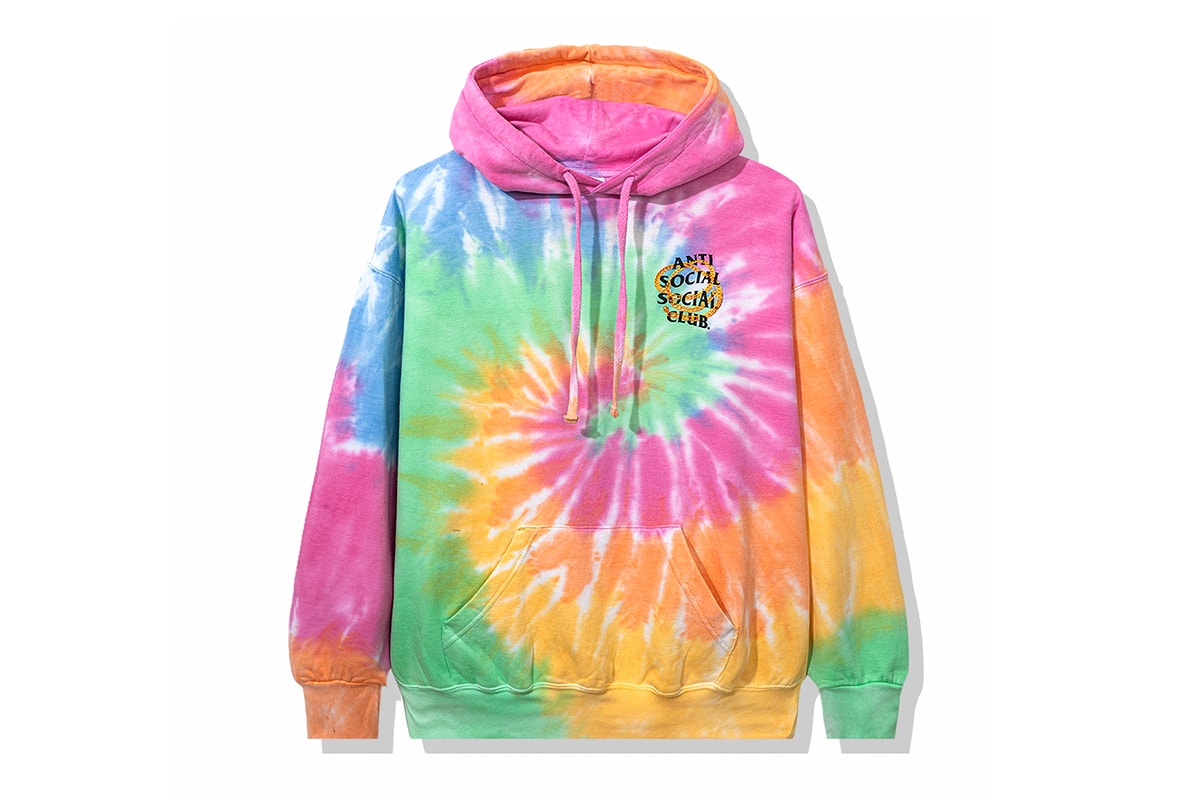 58 of 86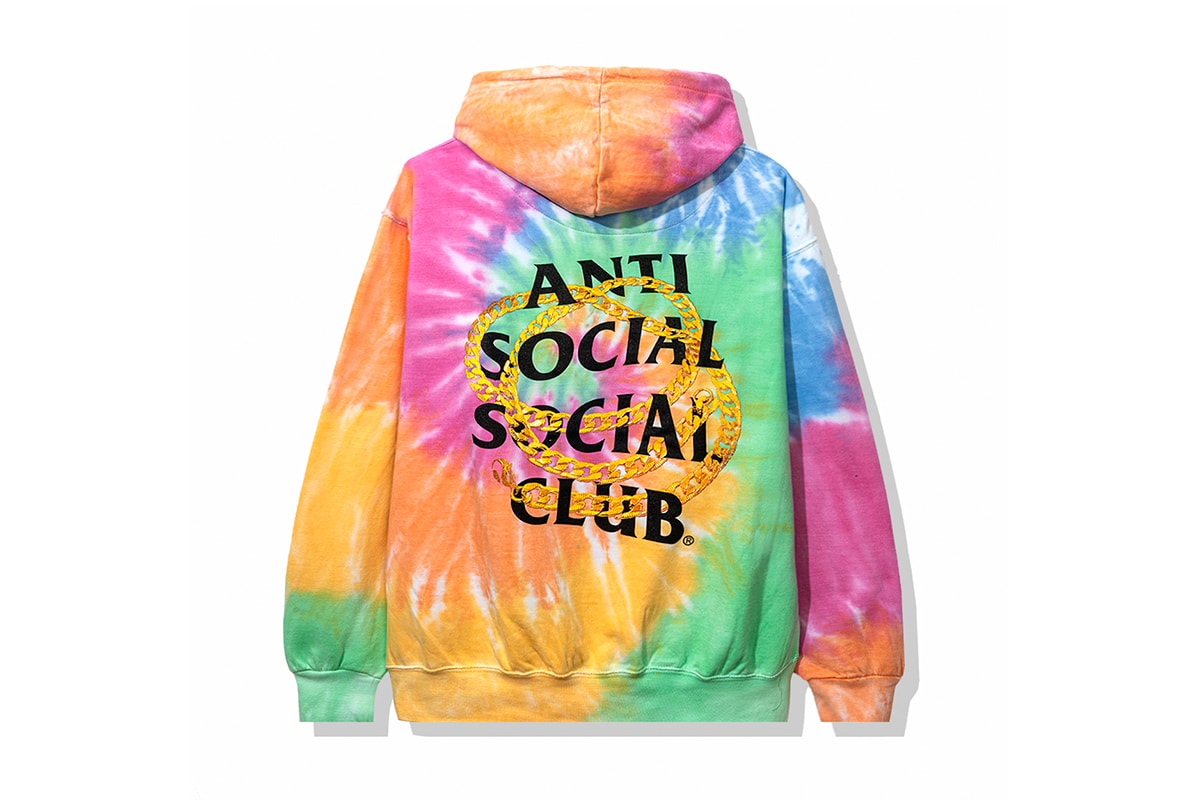 59 of 86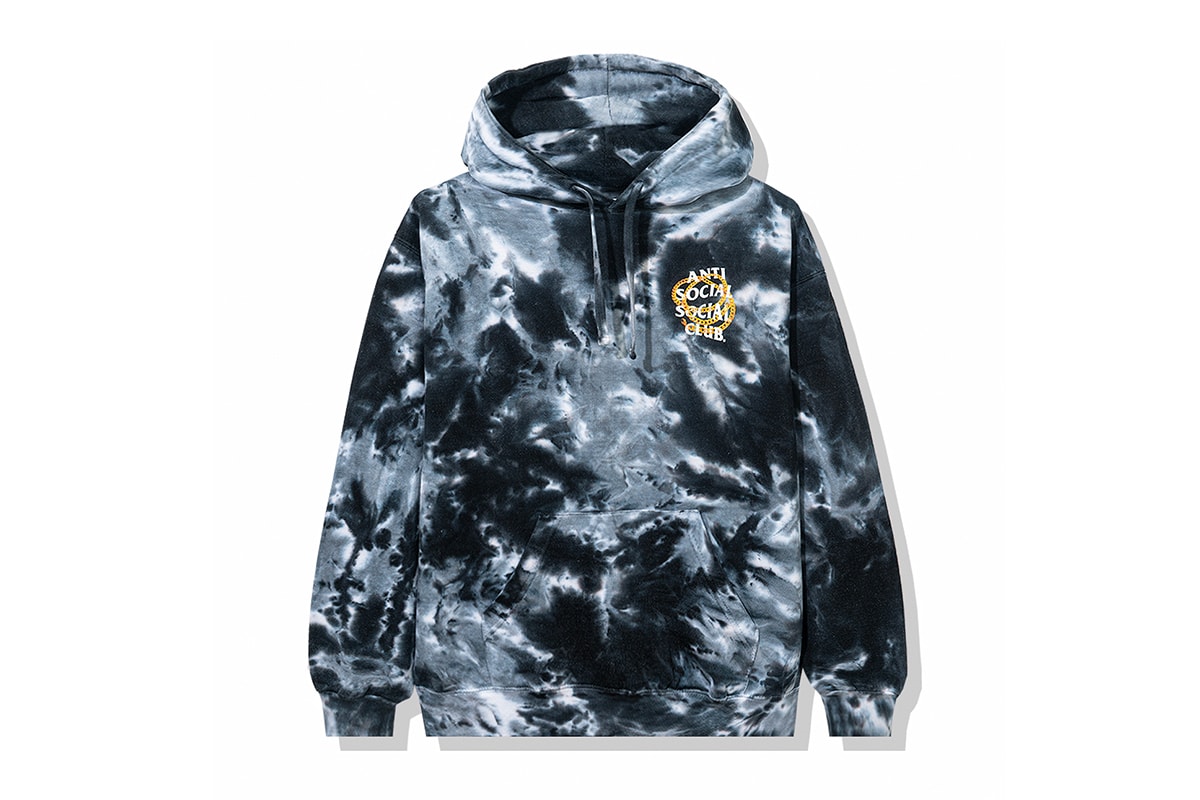 60 of 86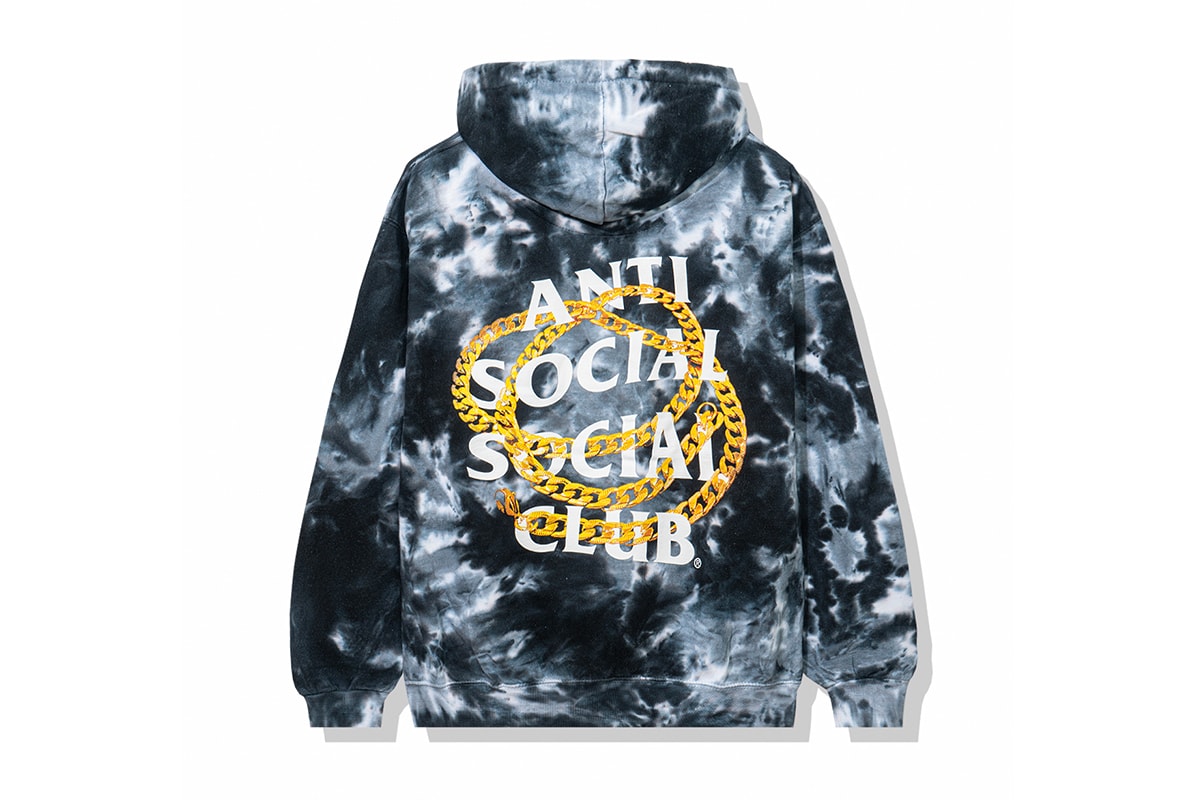 61 of 86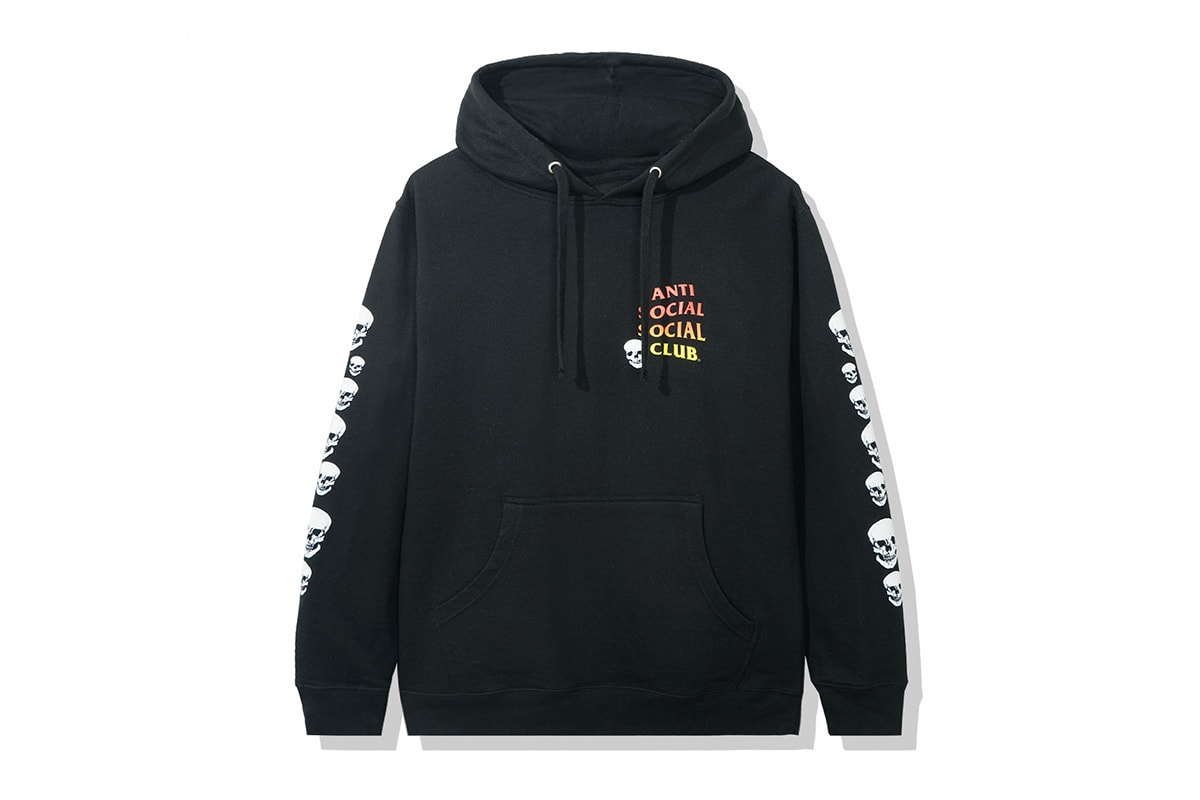 62 of 86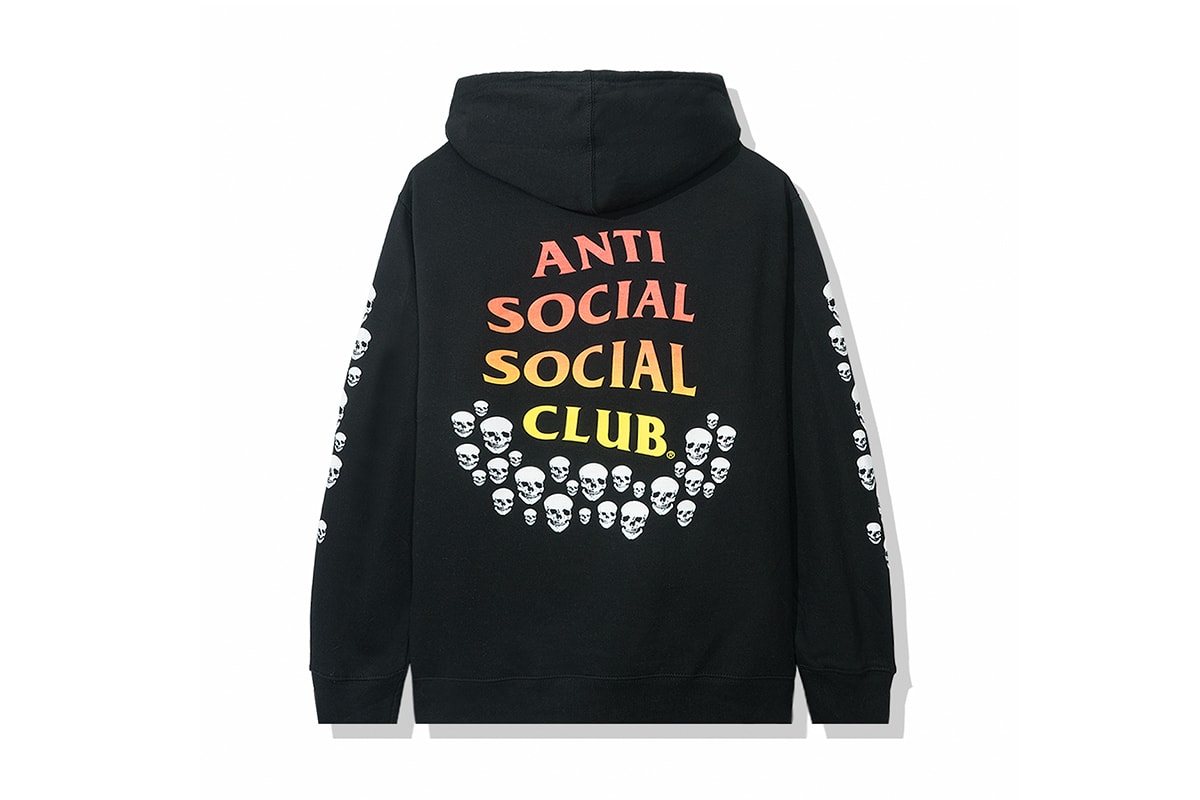 63 of 86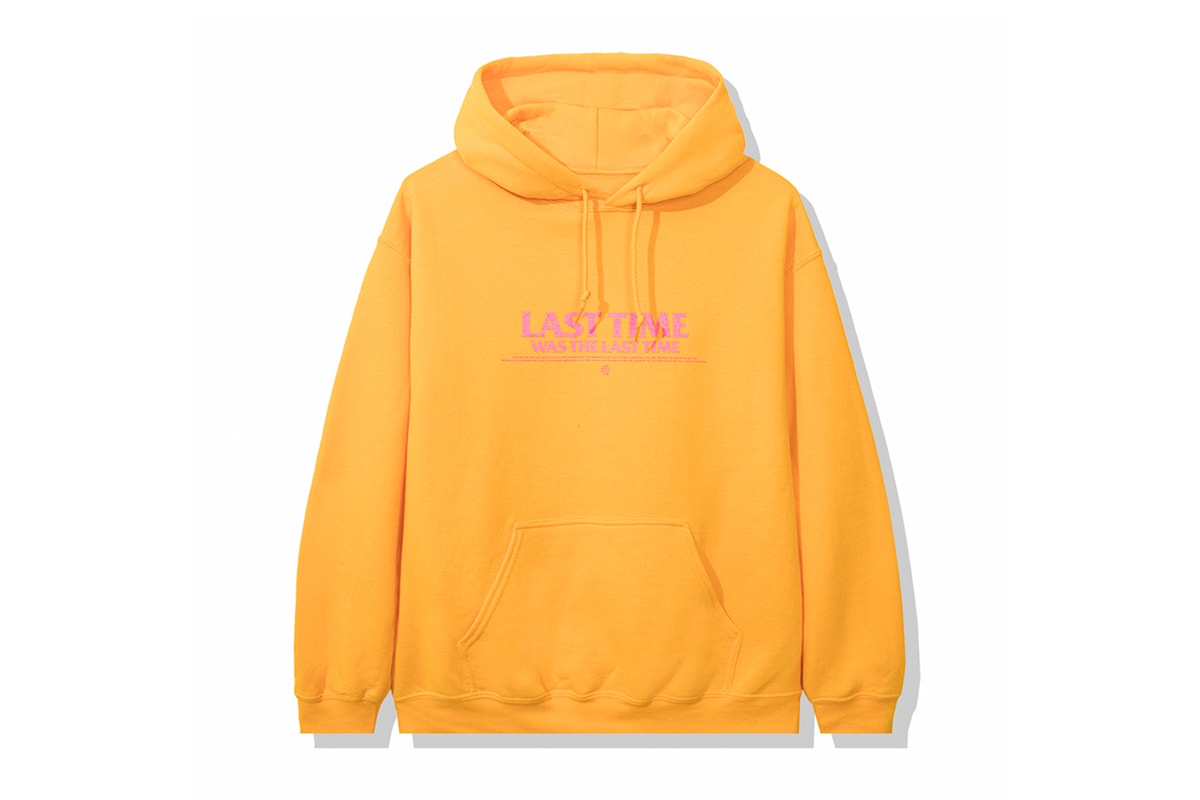 64 of 86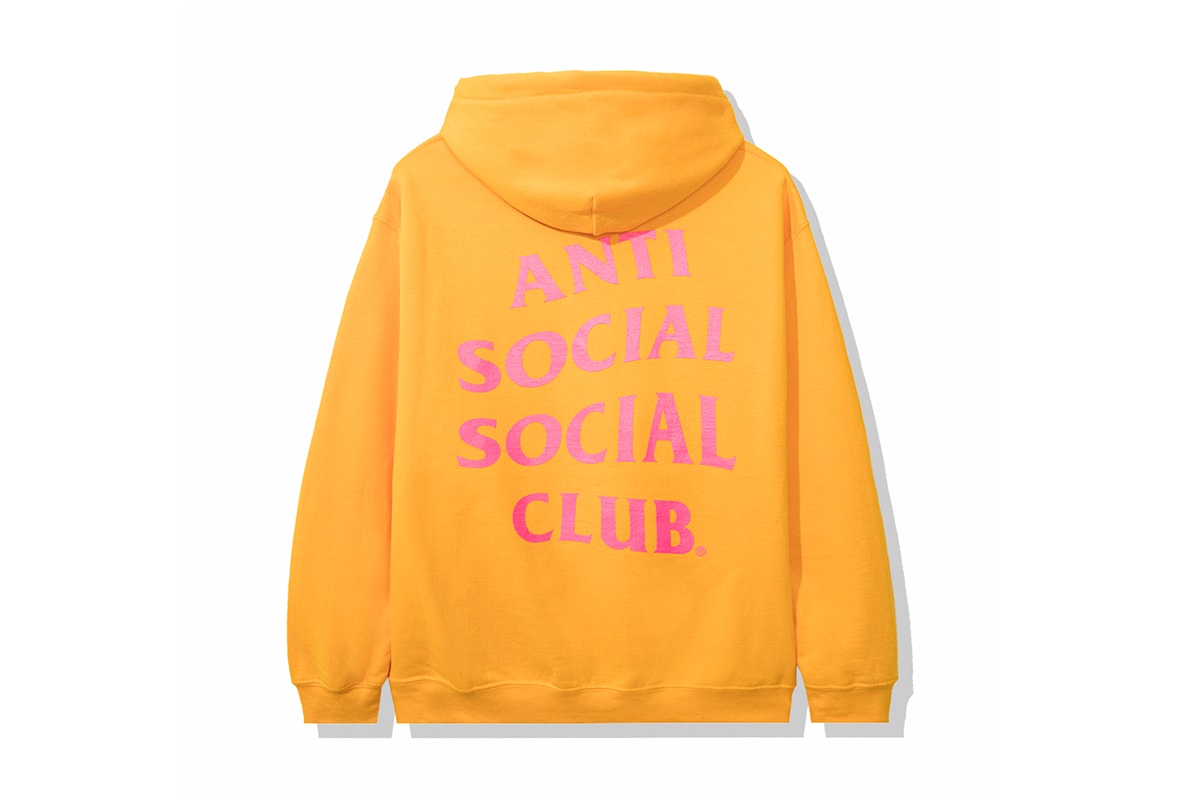 65 of 86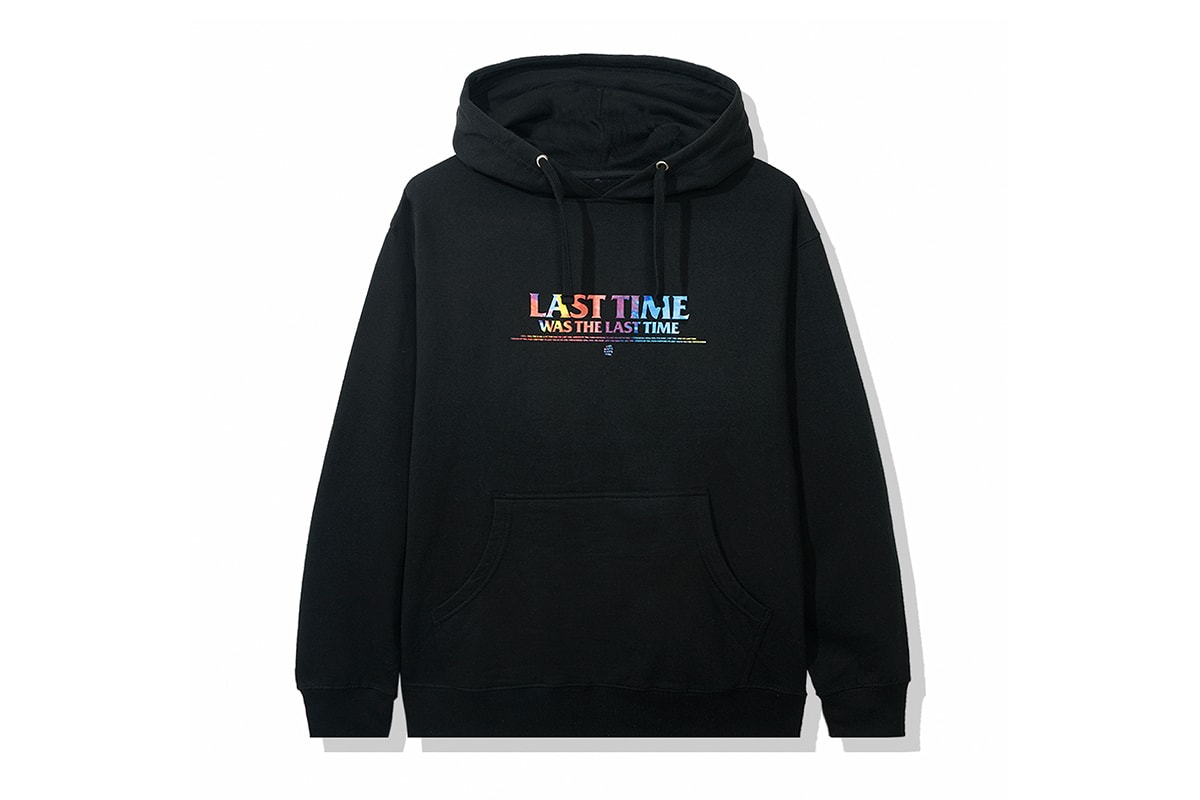 66 of 86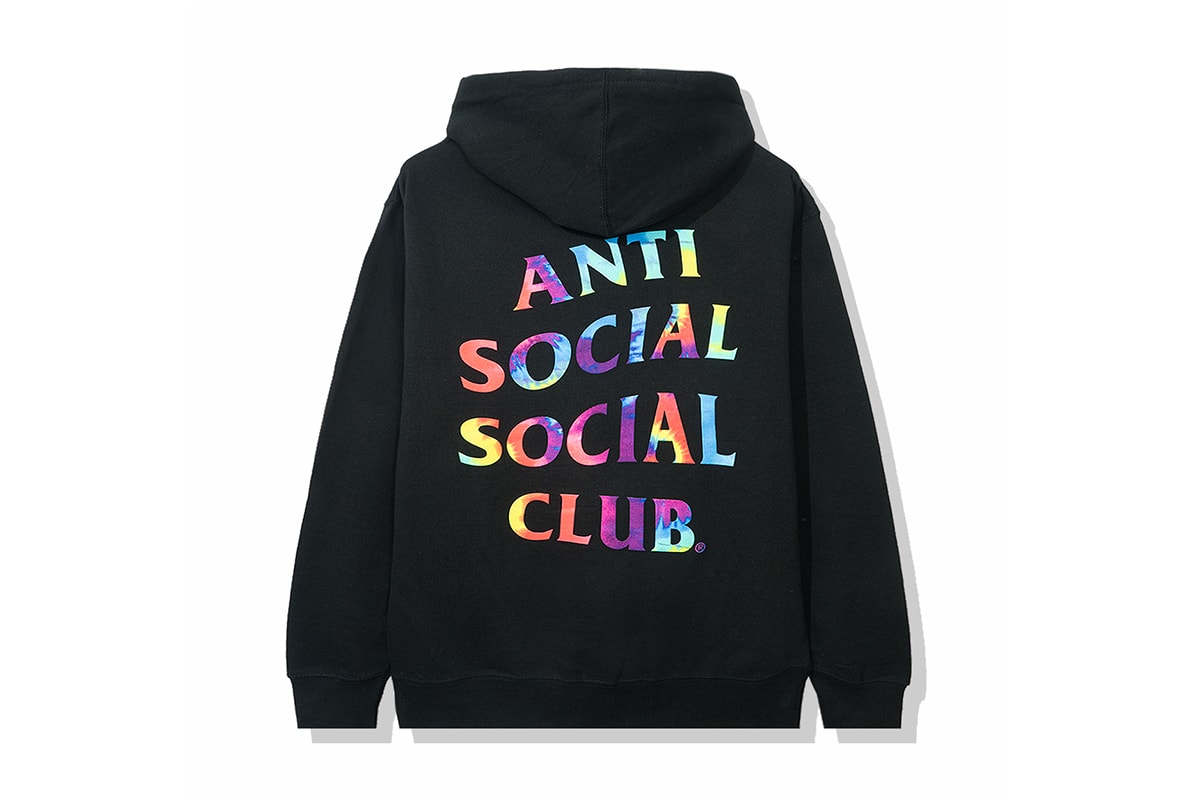 67 of 86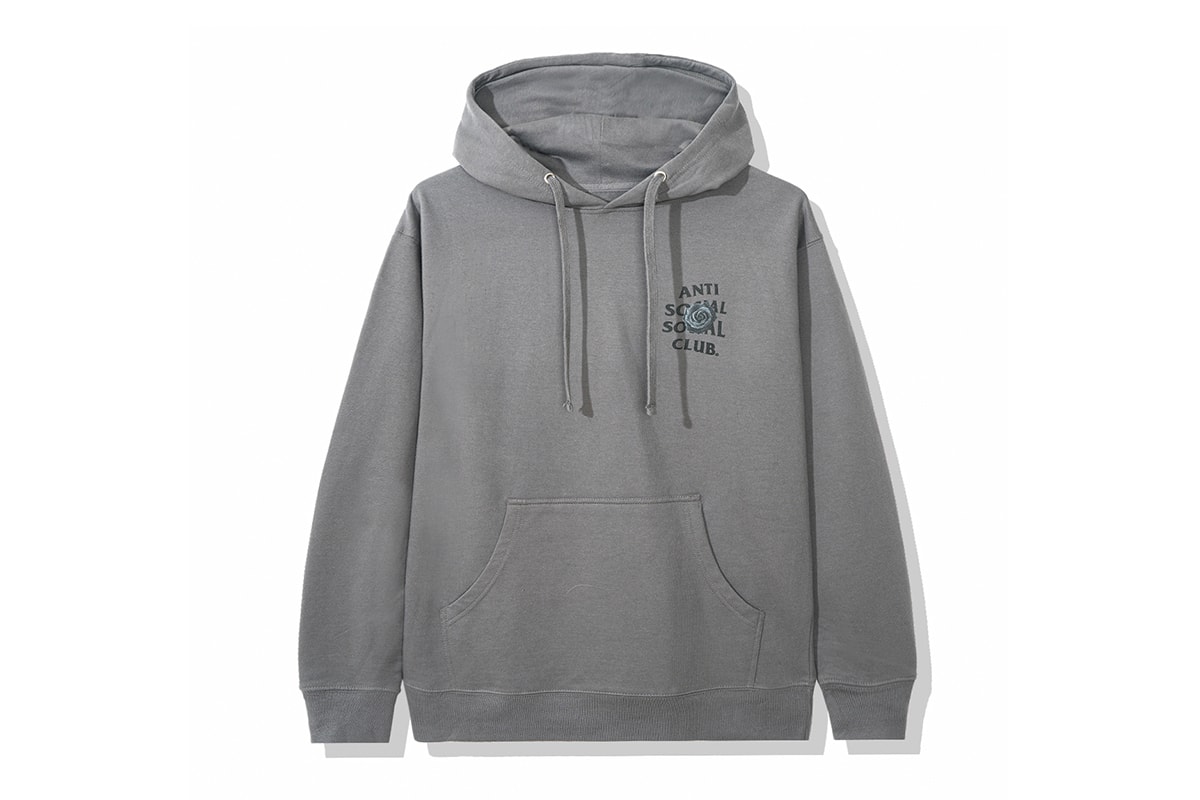 68 of 86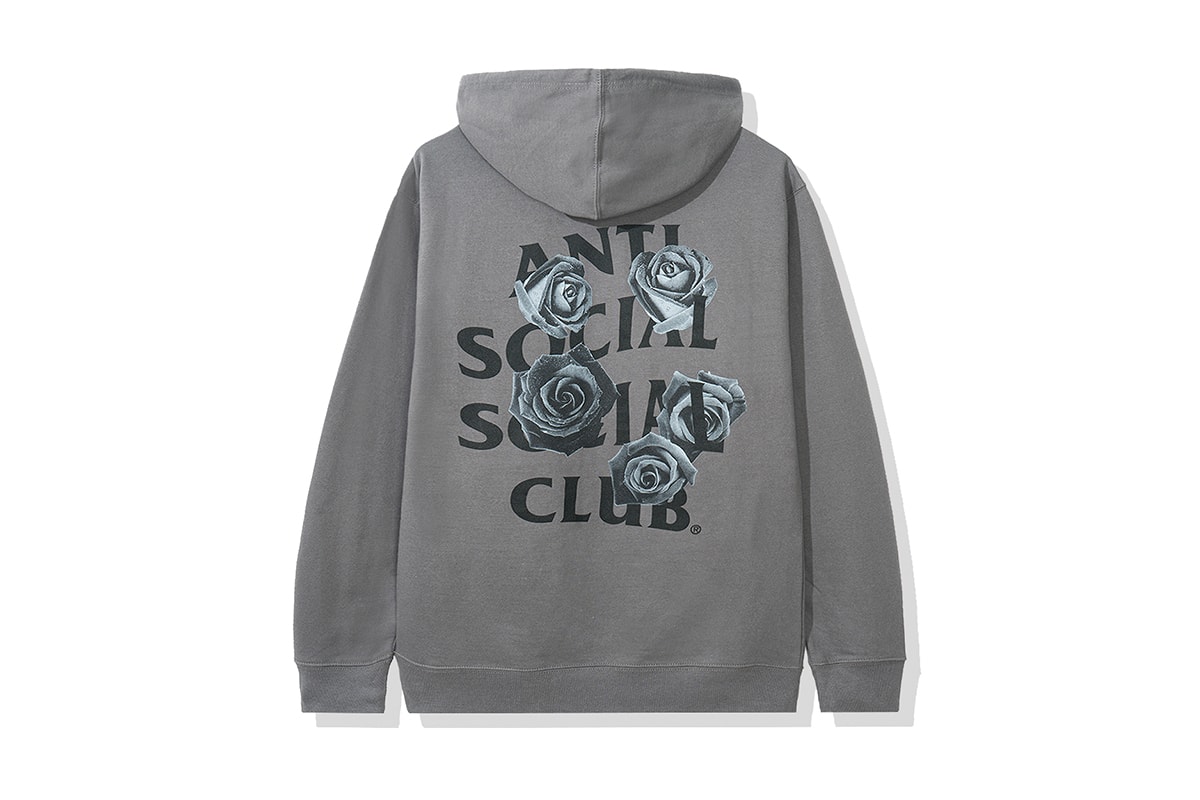 69 of 86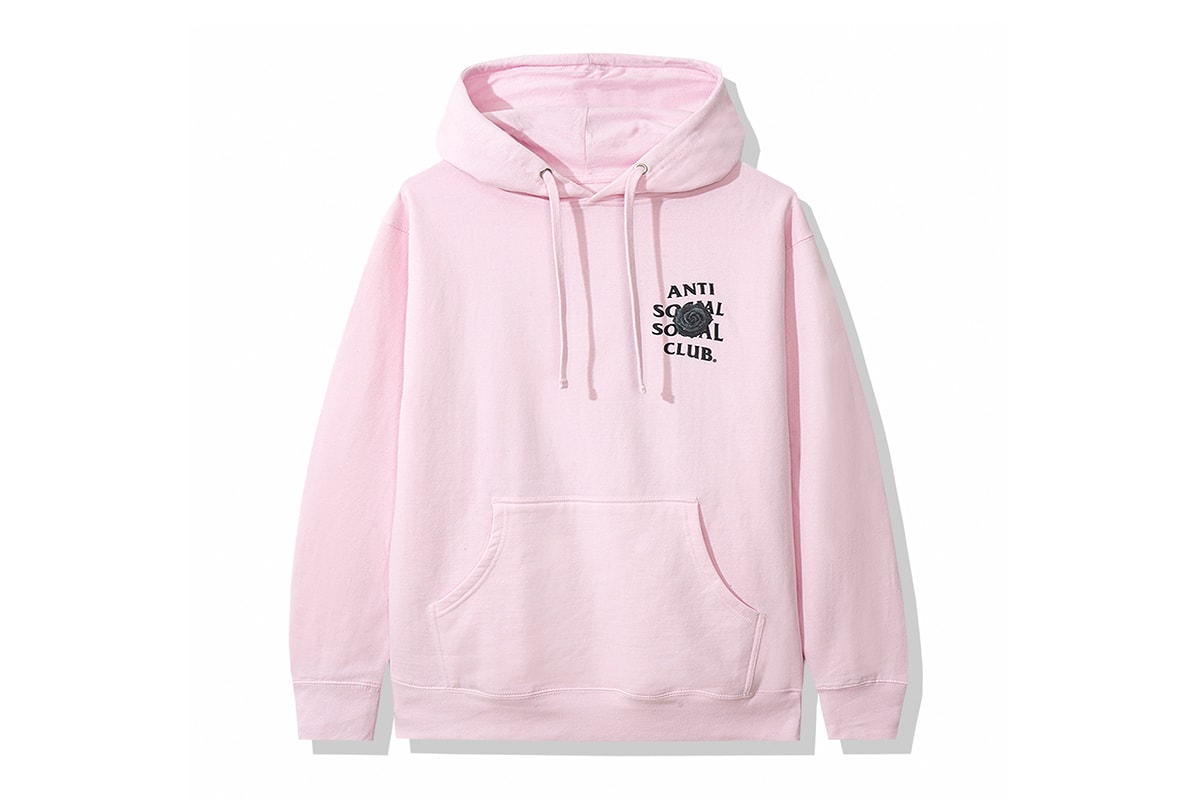 70 of 86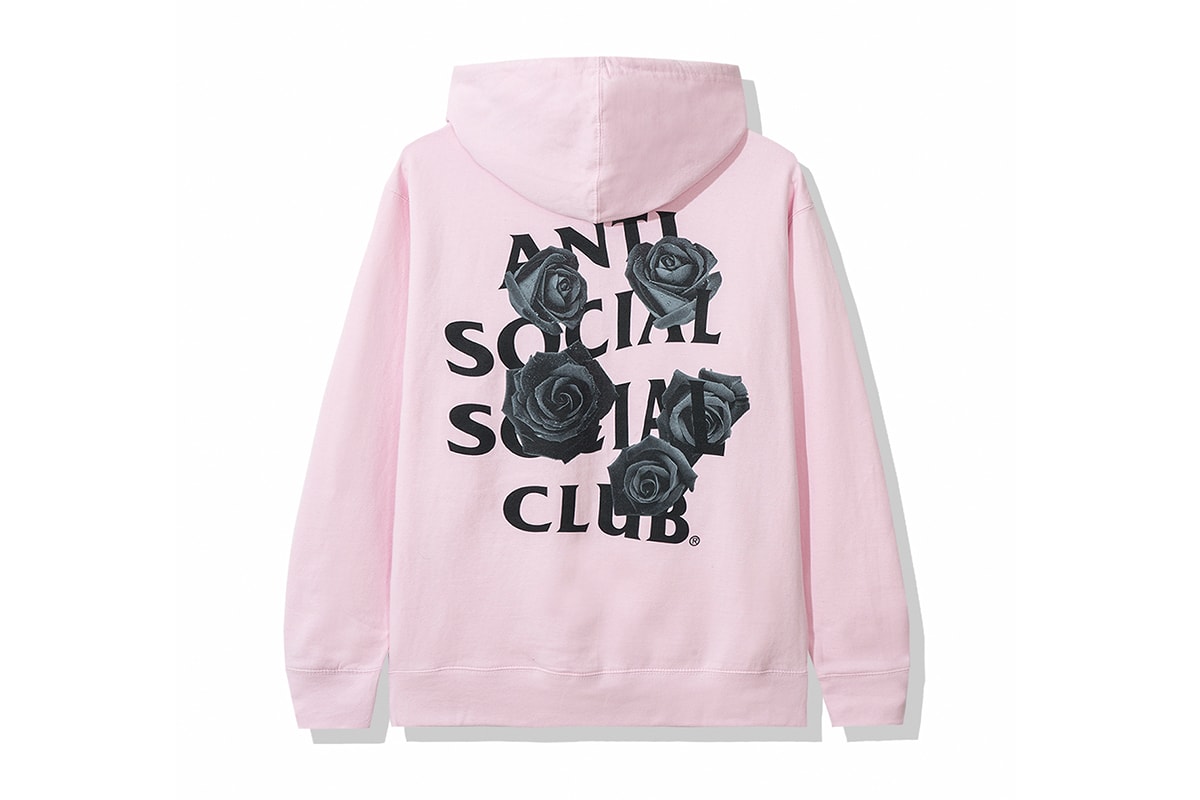 71 of 86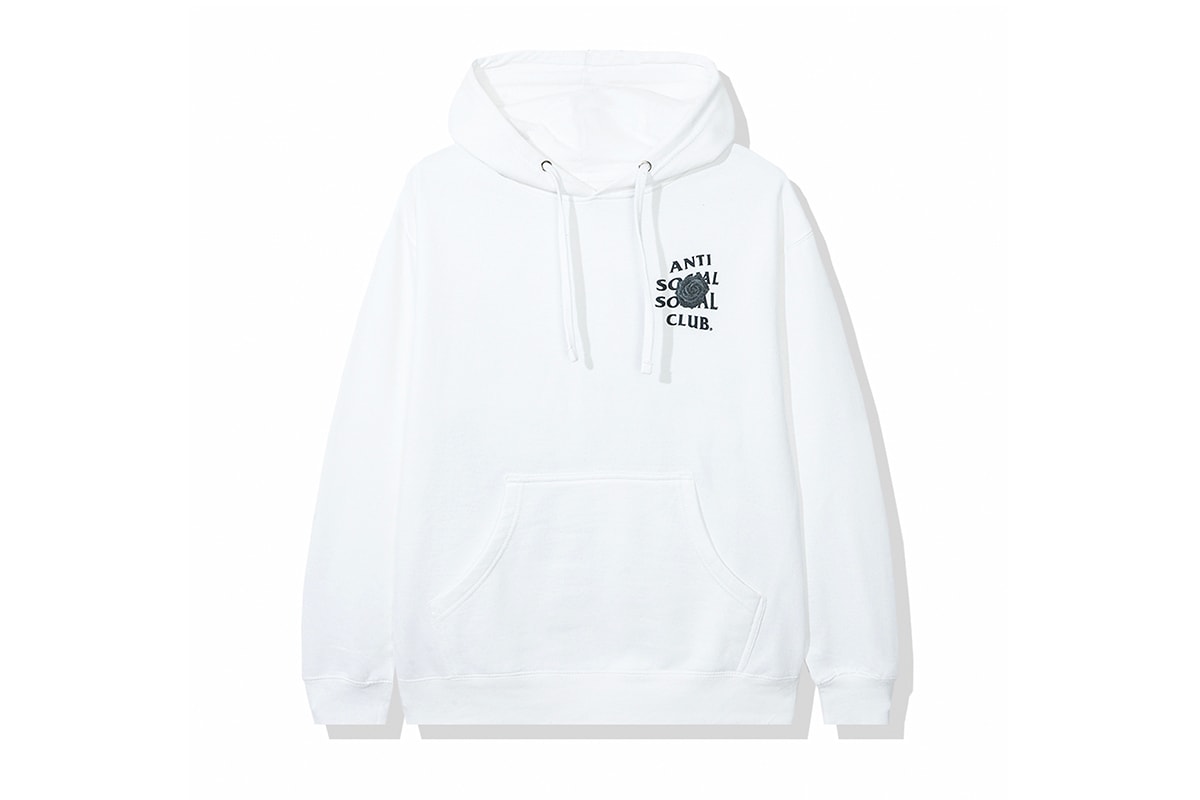 72 of 86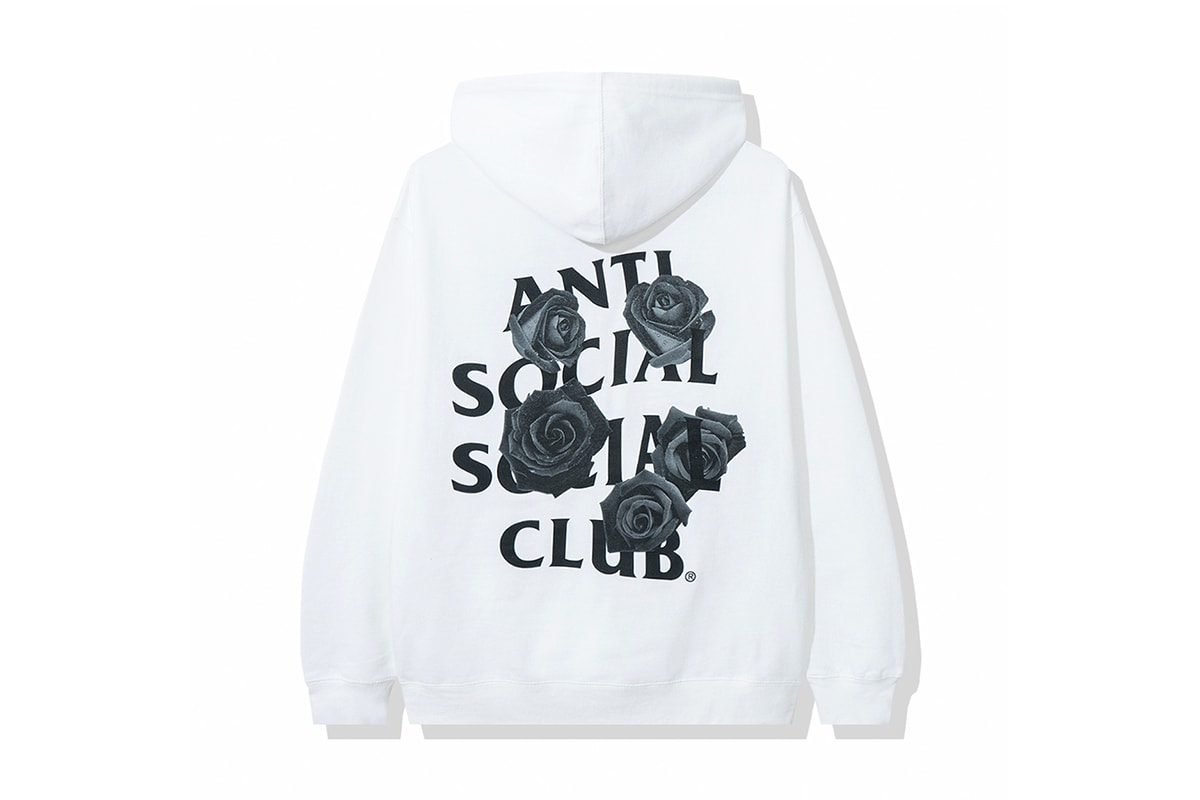 73 of 86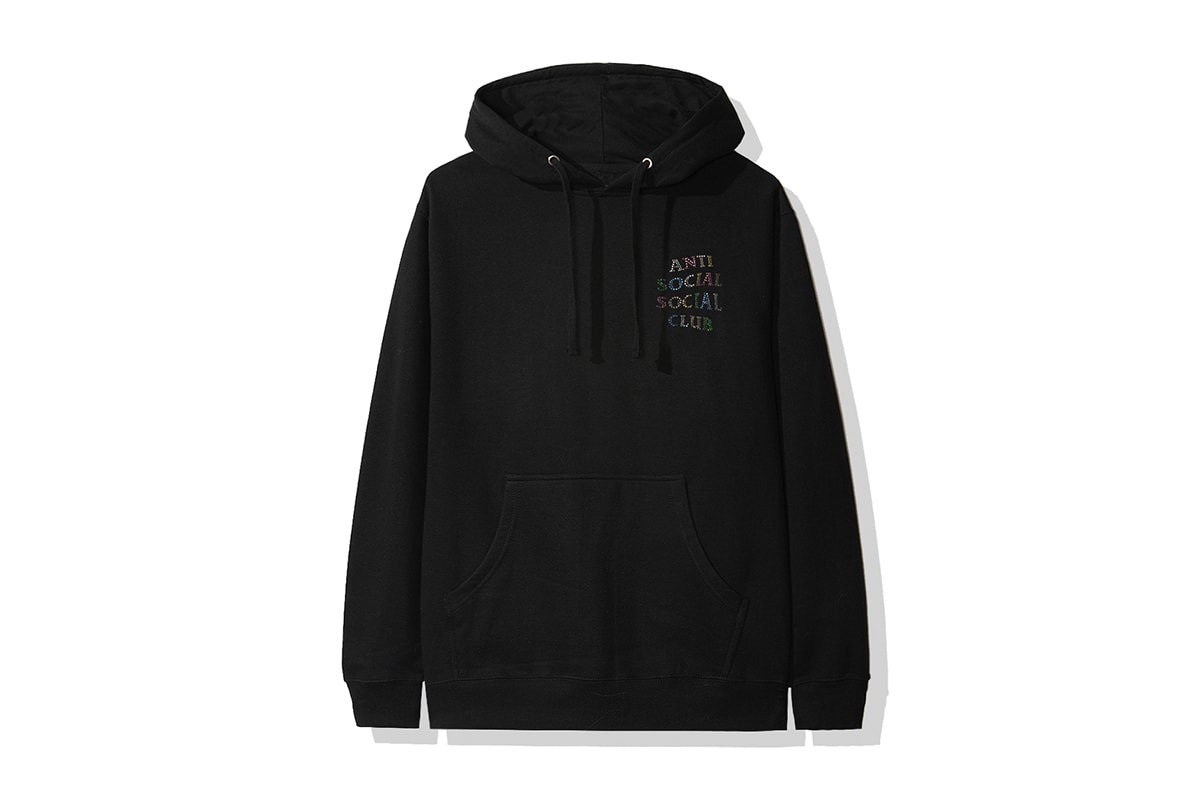 74 of 86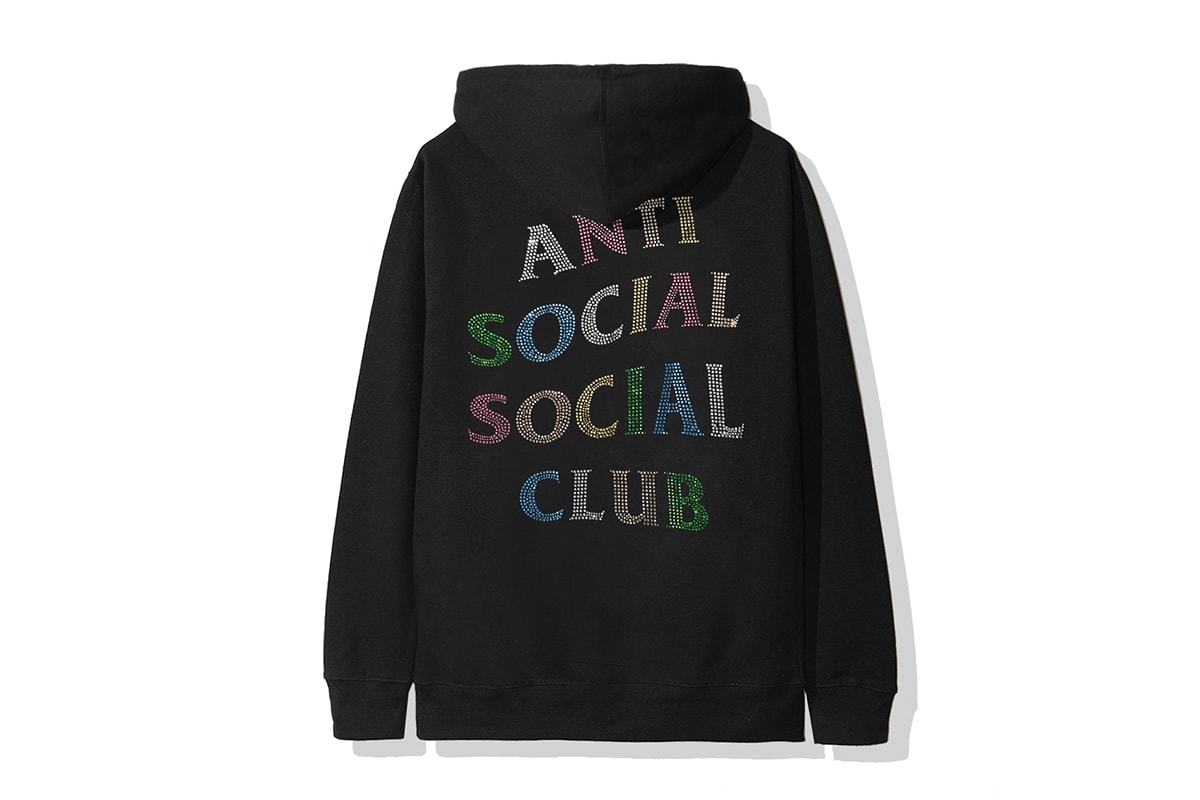 75 of 86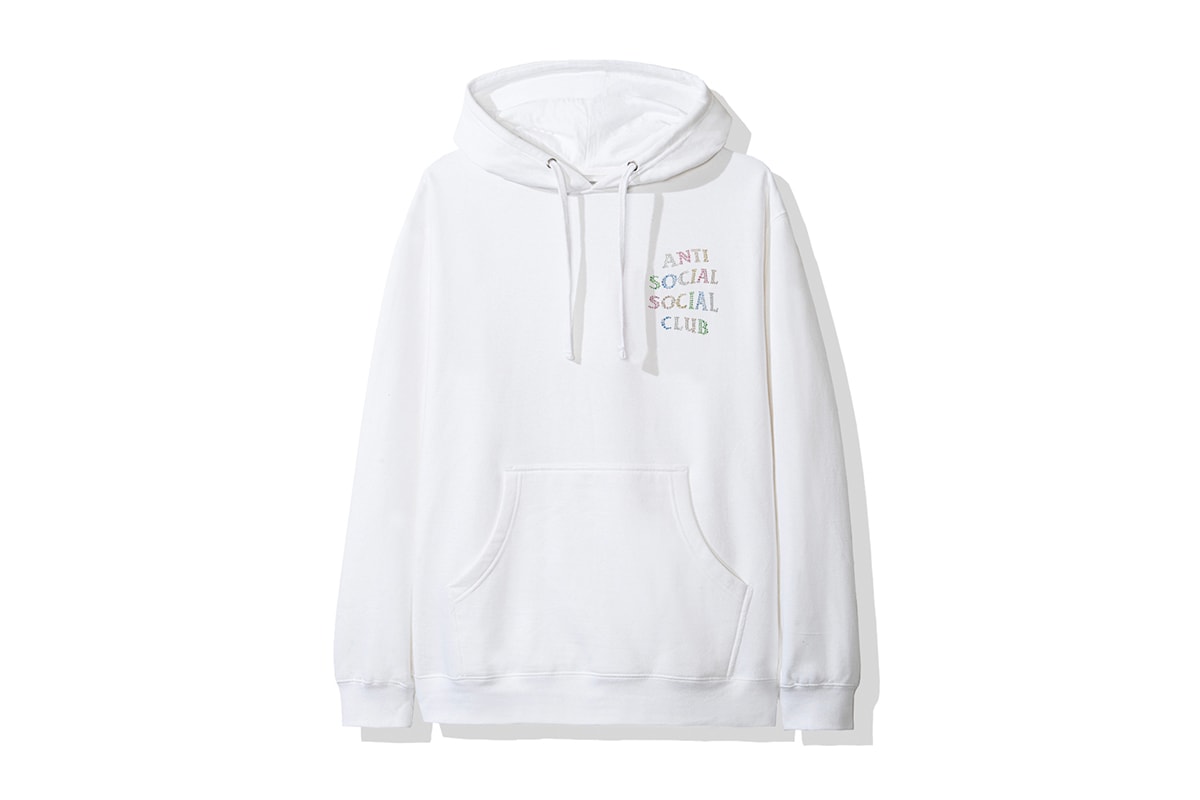 76 of 86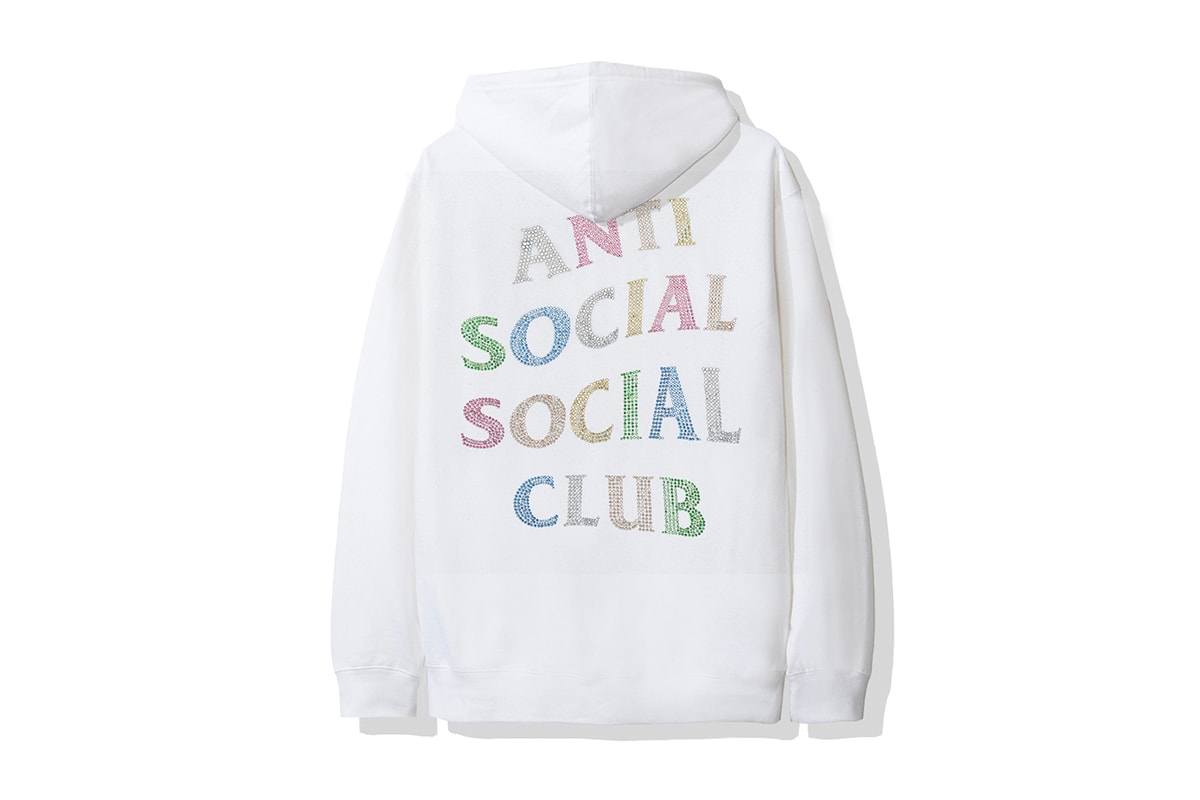 77 of 86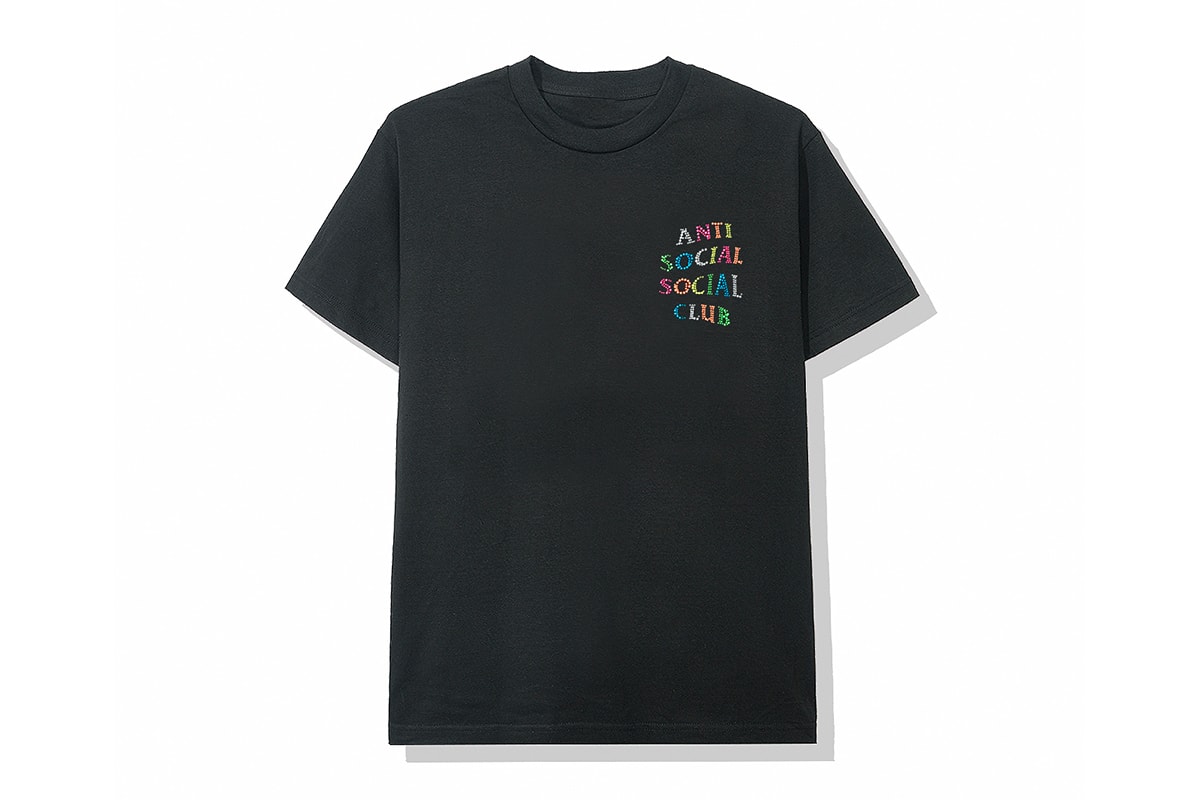 78 of 86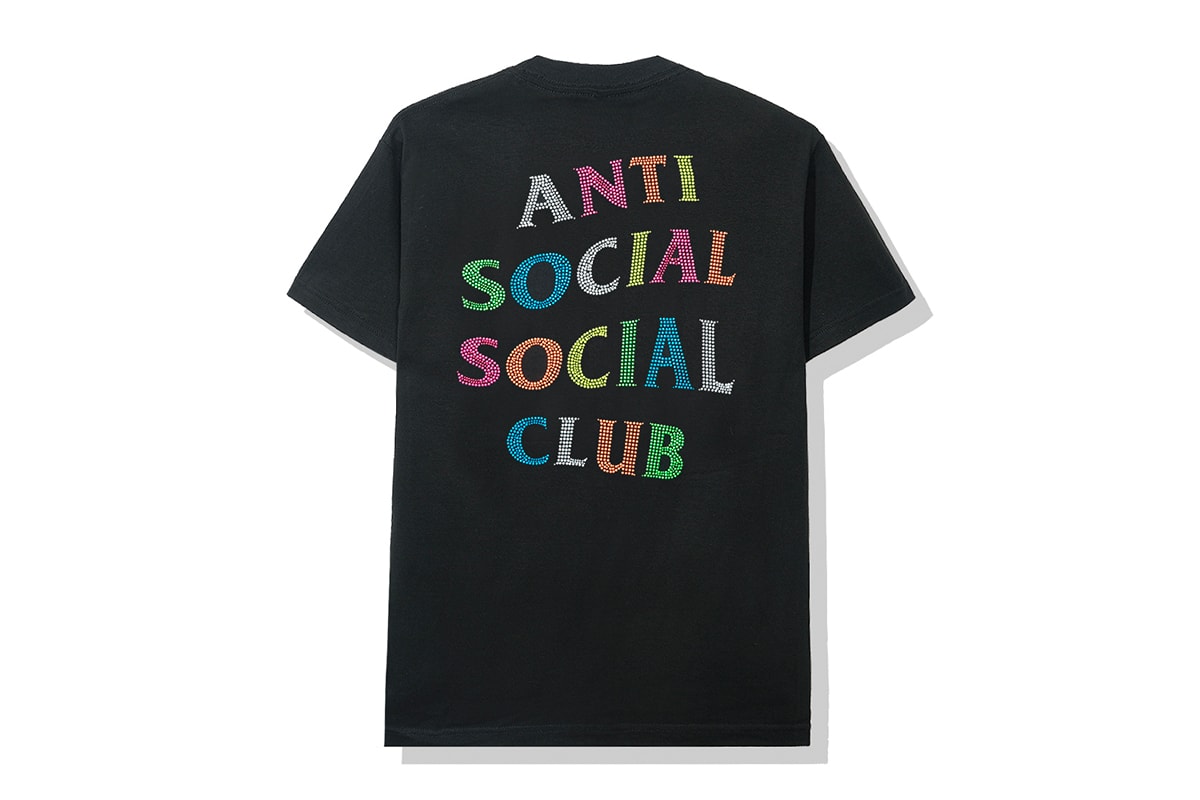 79 of 86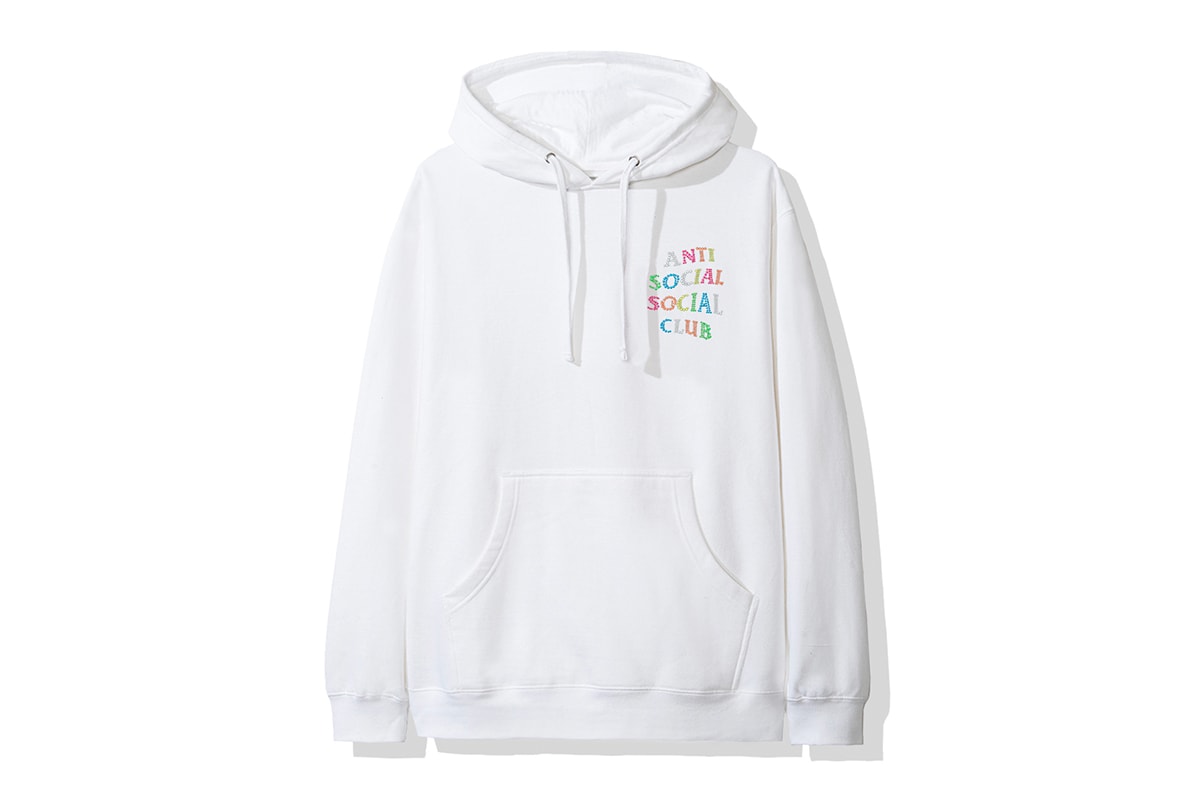 80 of 86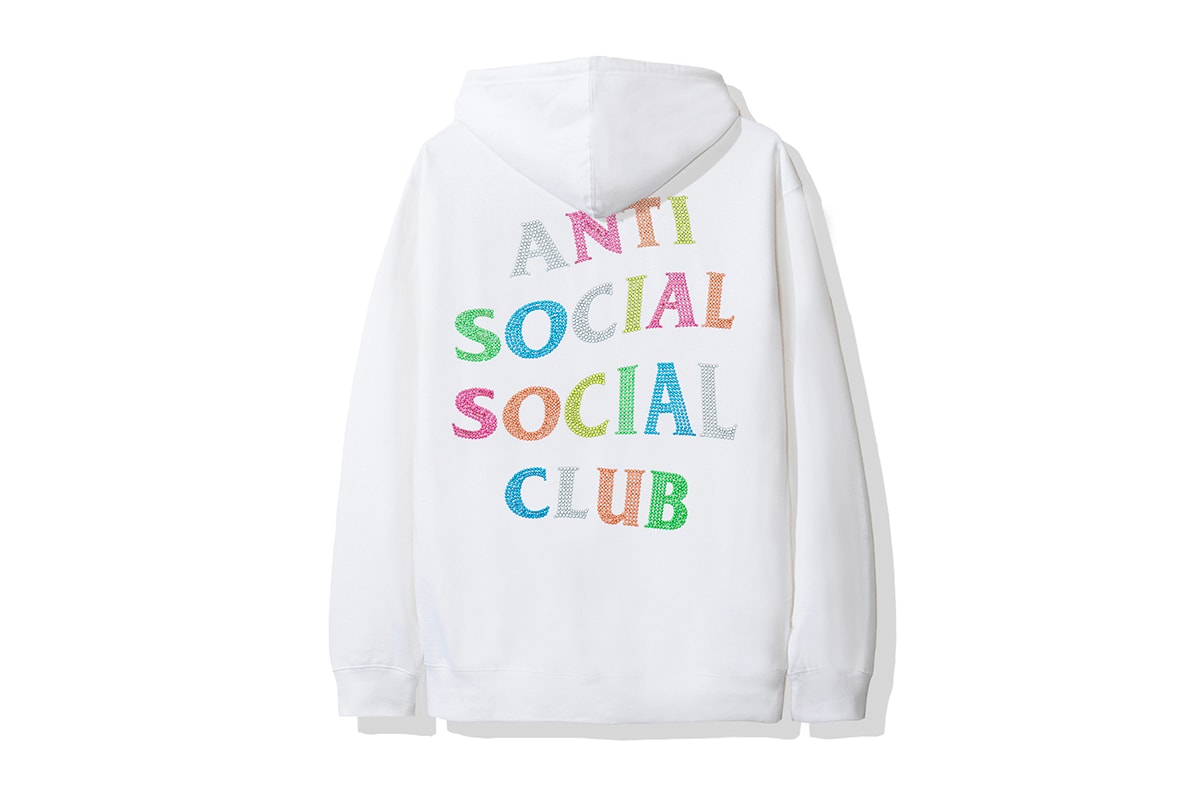 81 of 86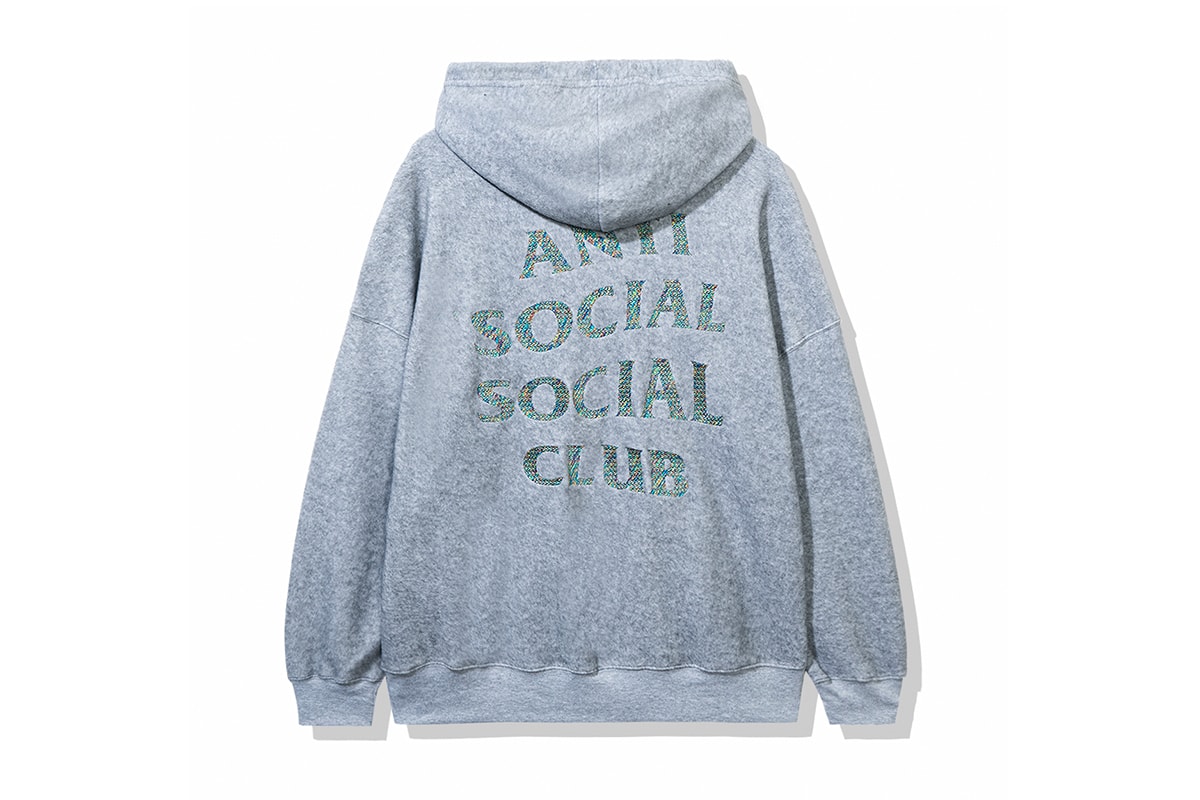 82 of 86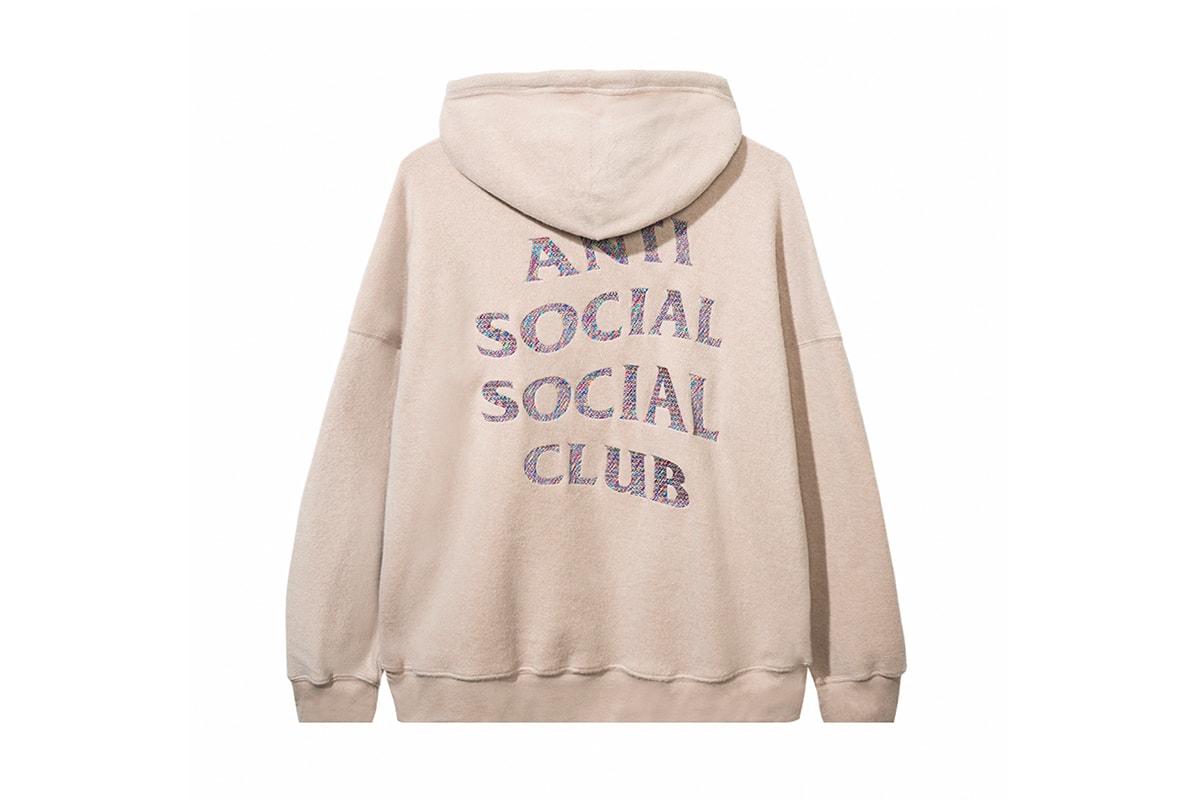 83 of 86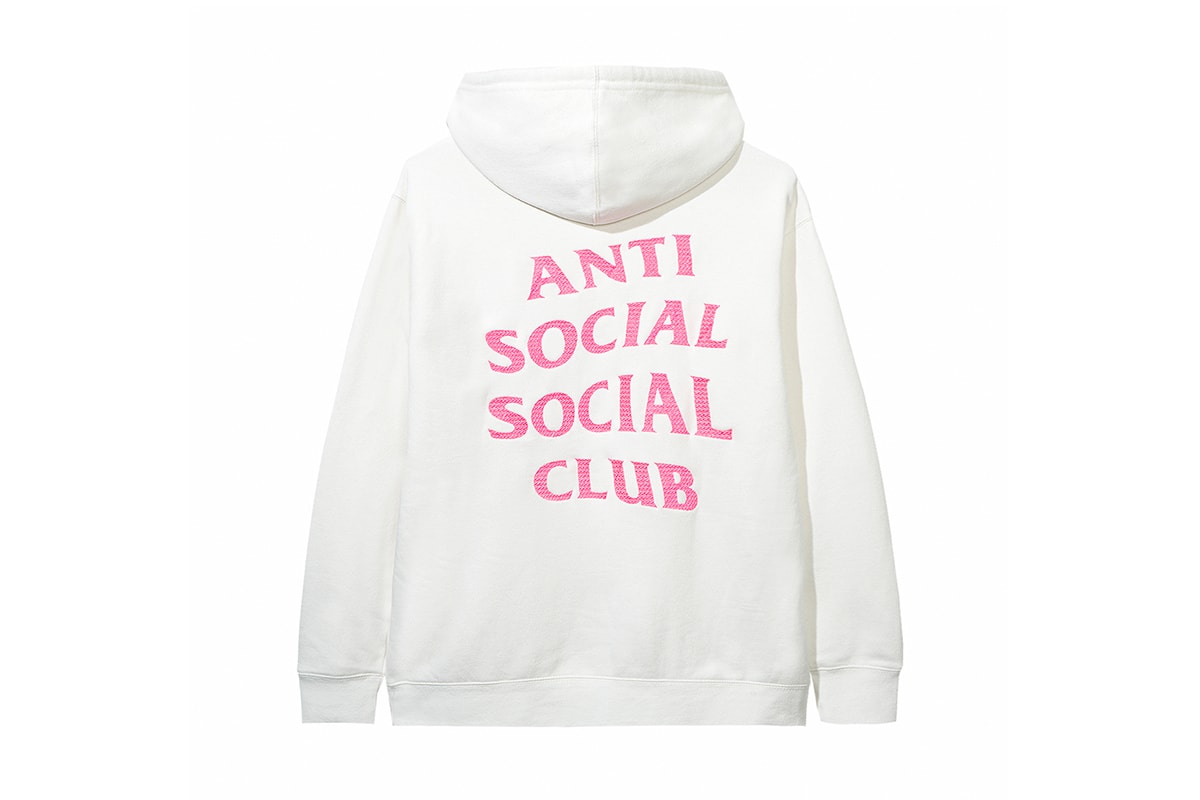 84 of 86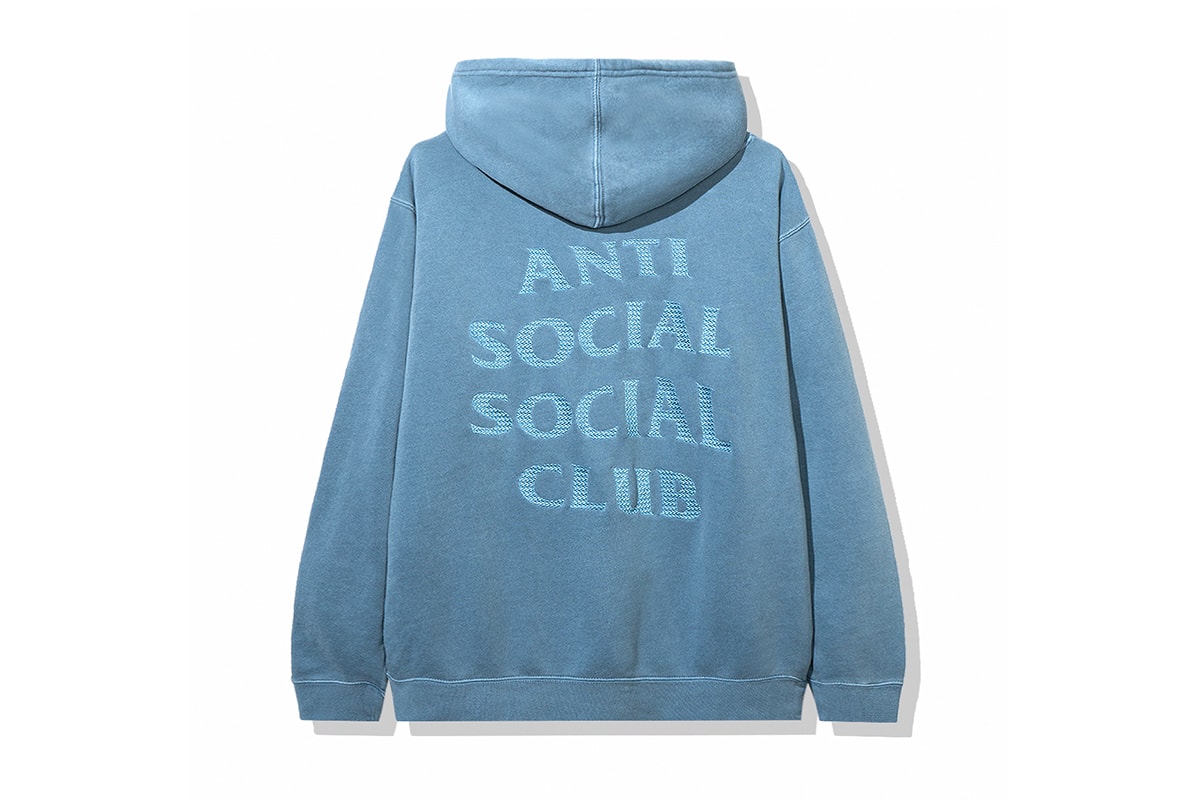 85 of 86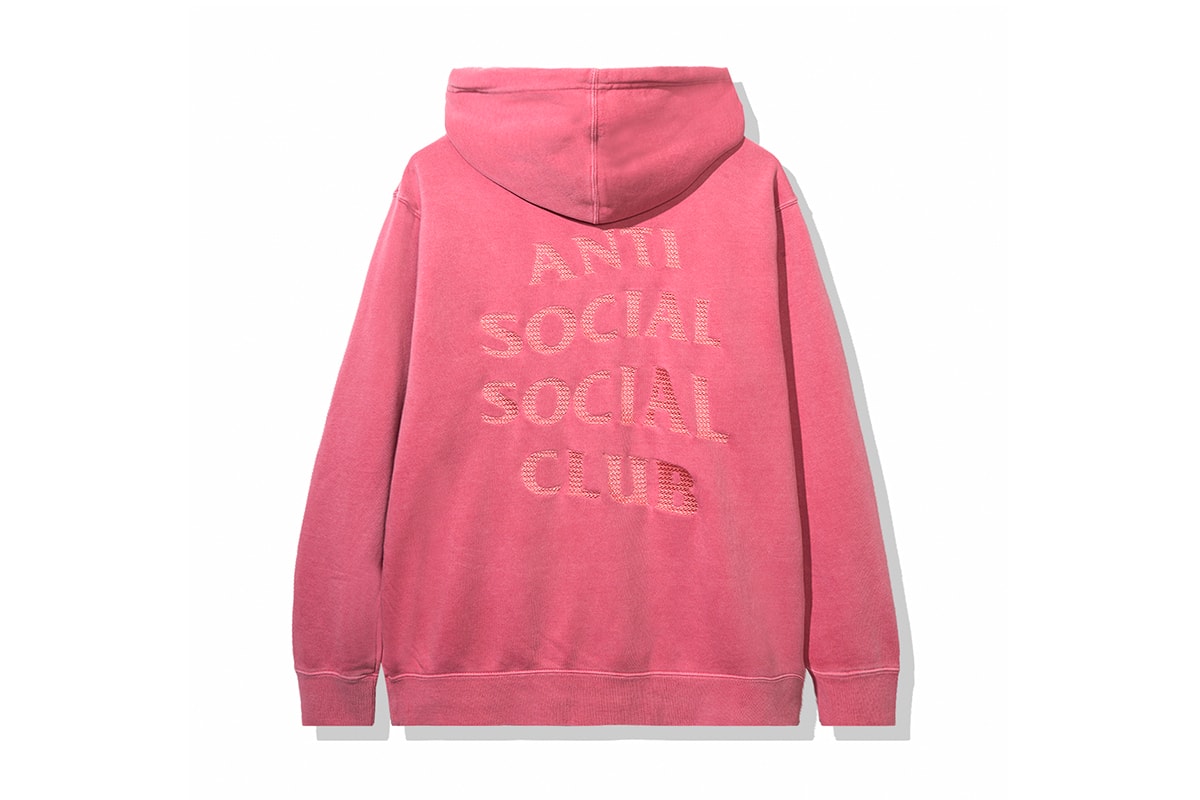 86 of 86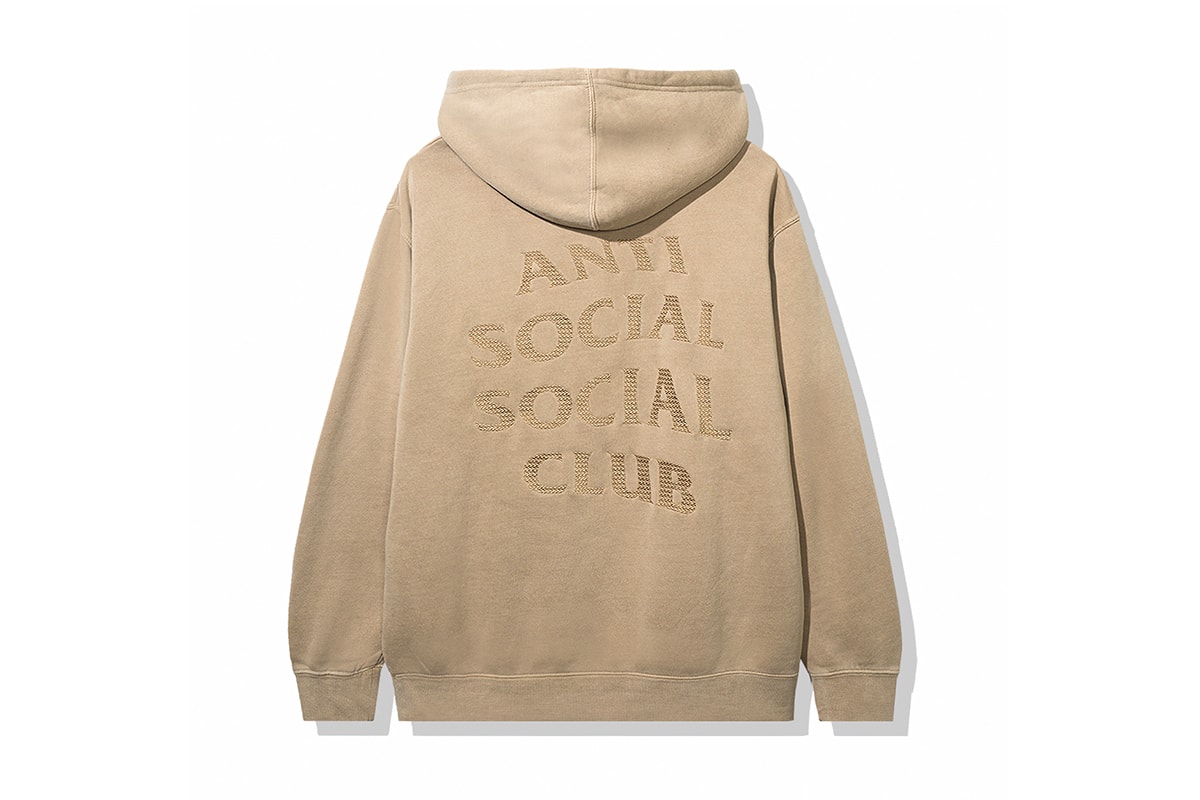 Tops and Tees
1 of 52
2 of 52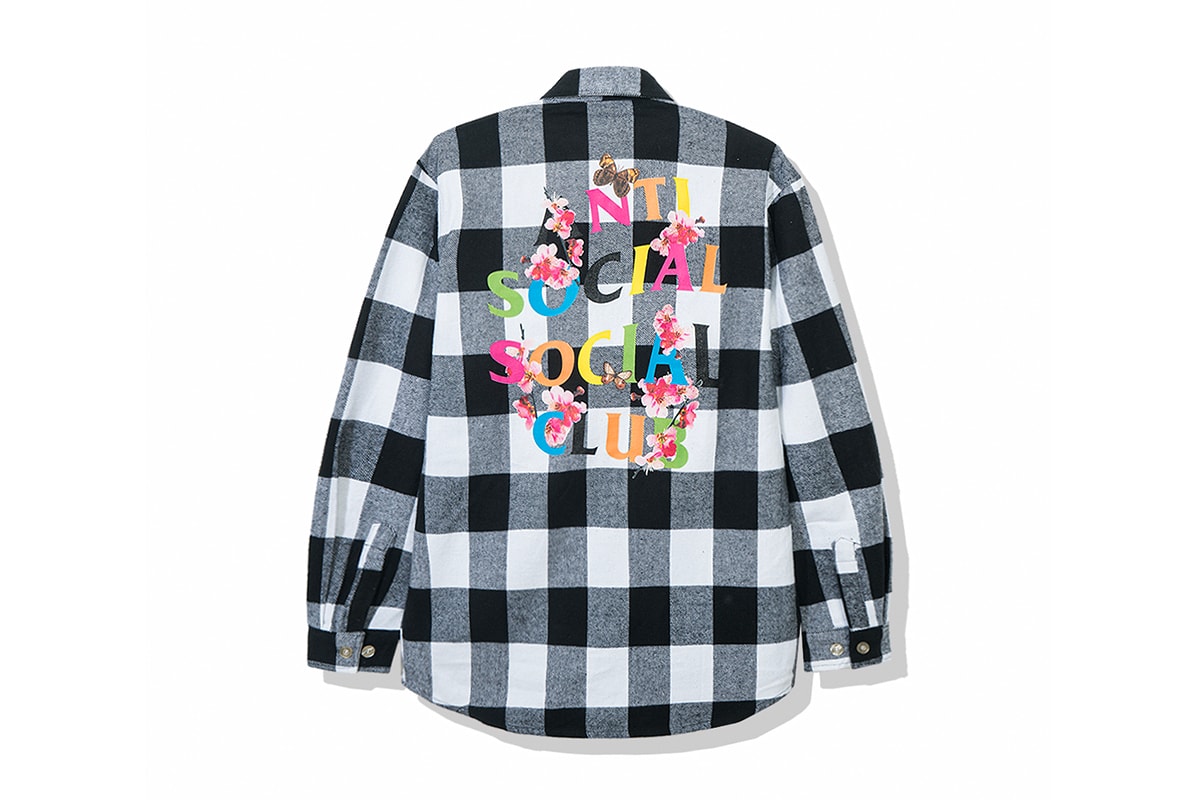 3 of 52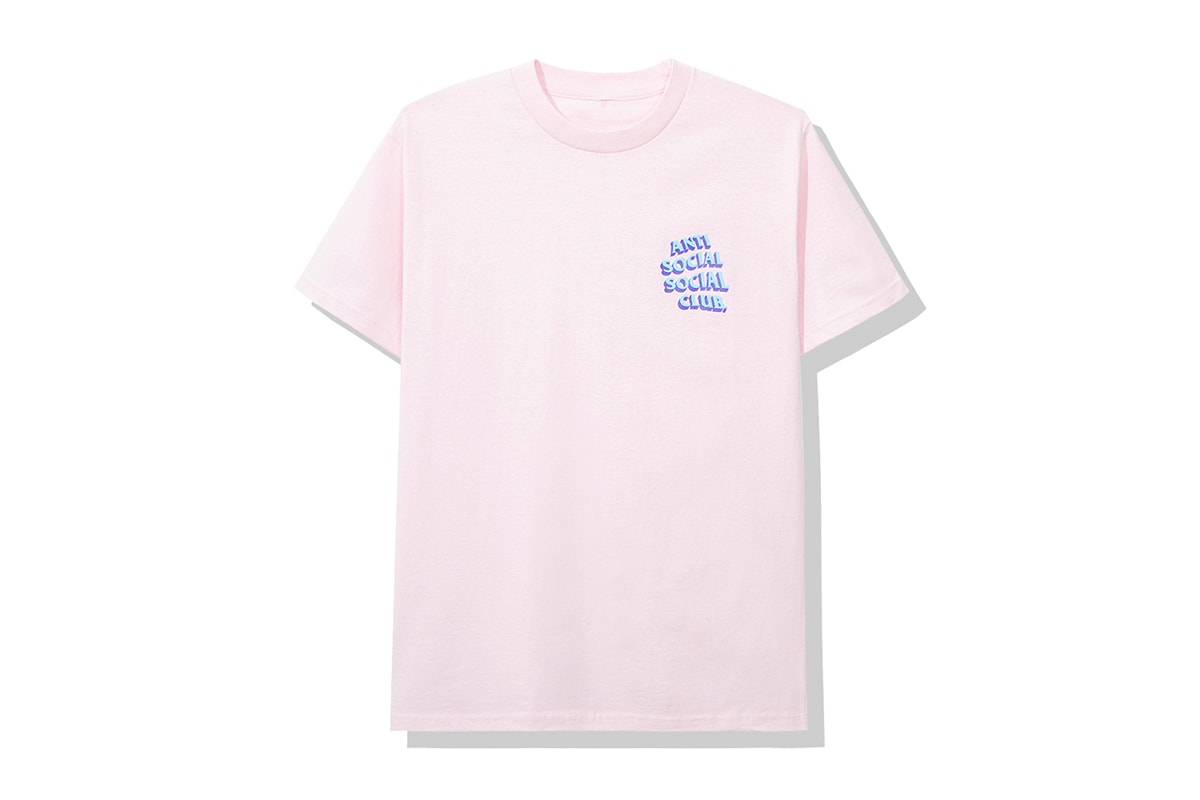 4 of 52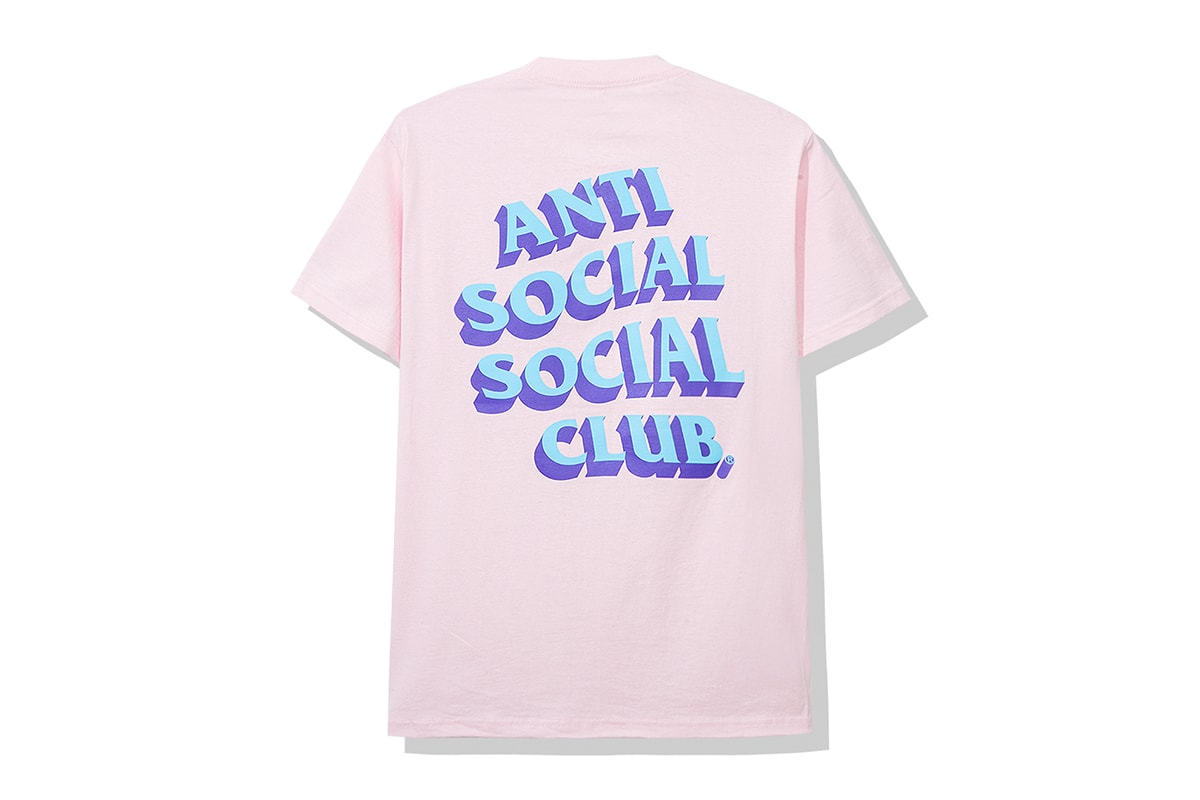 5 of 52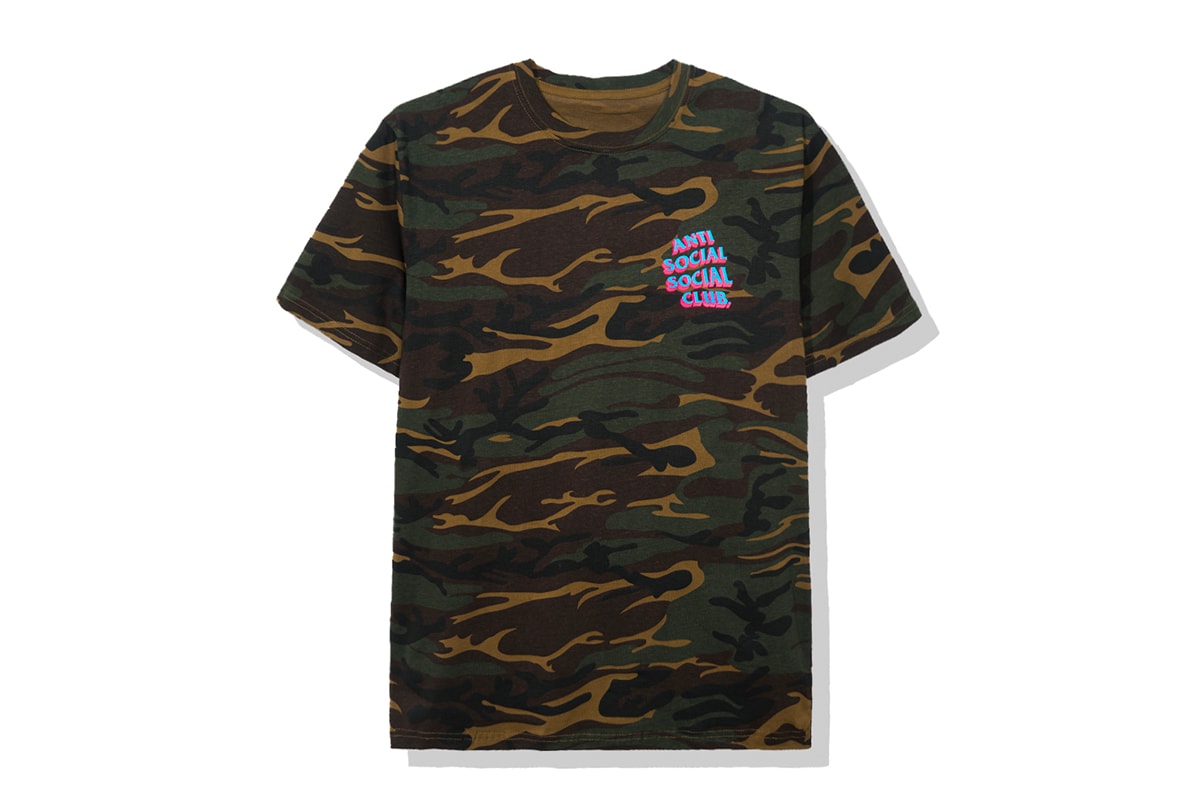 6 of 52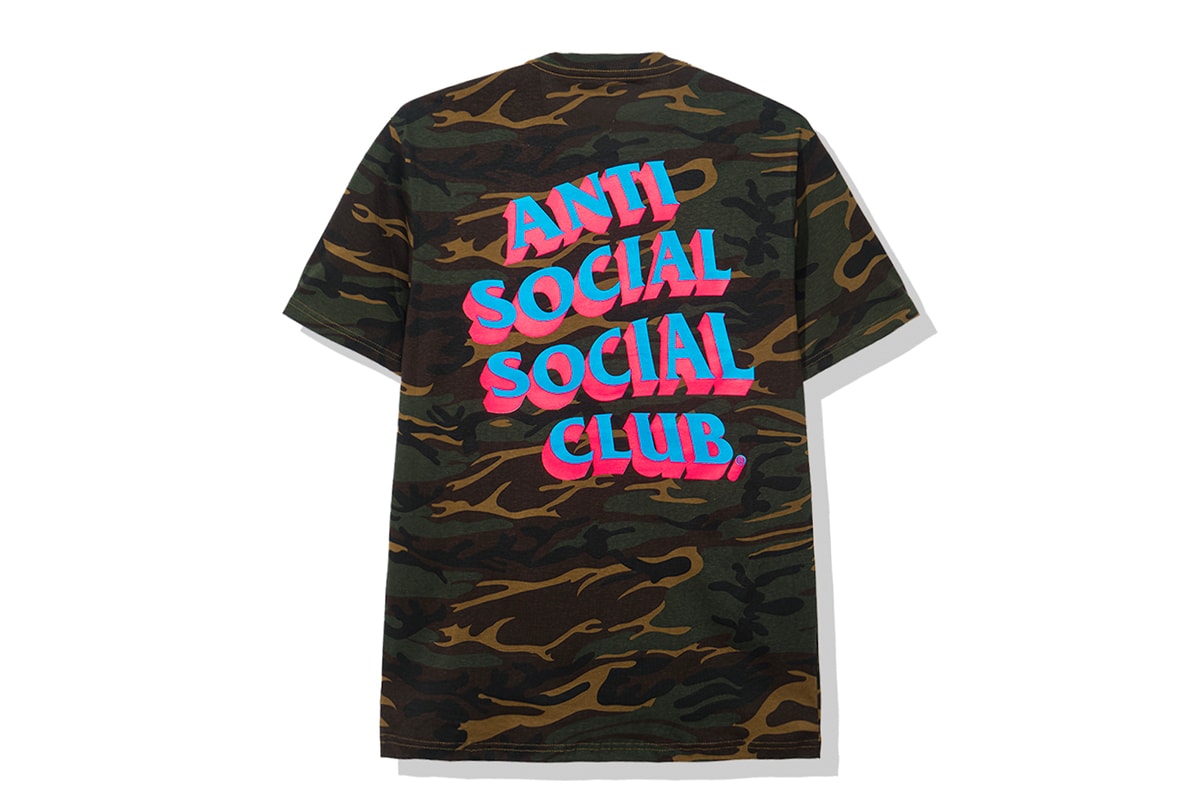 7 of 52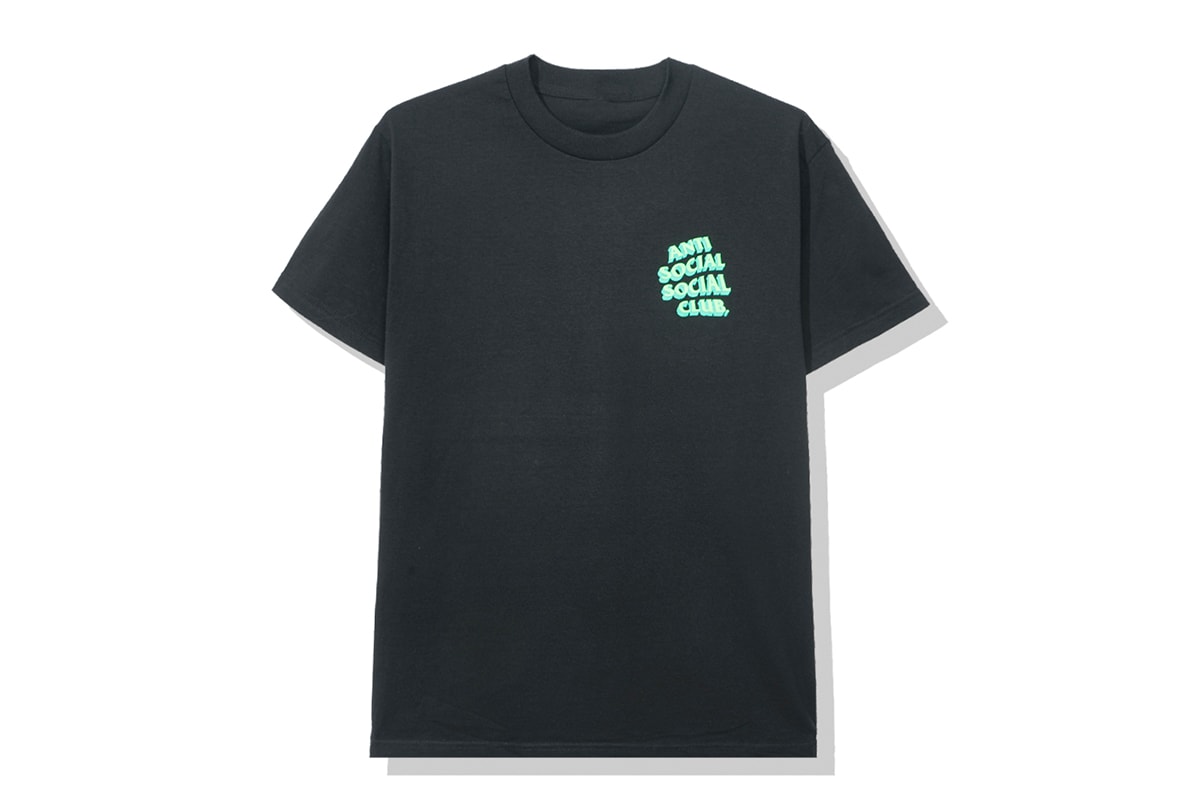 8 of 52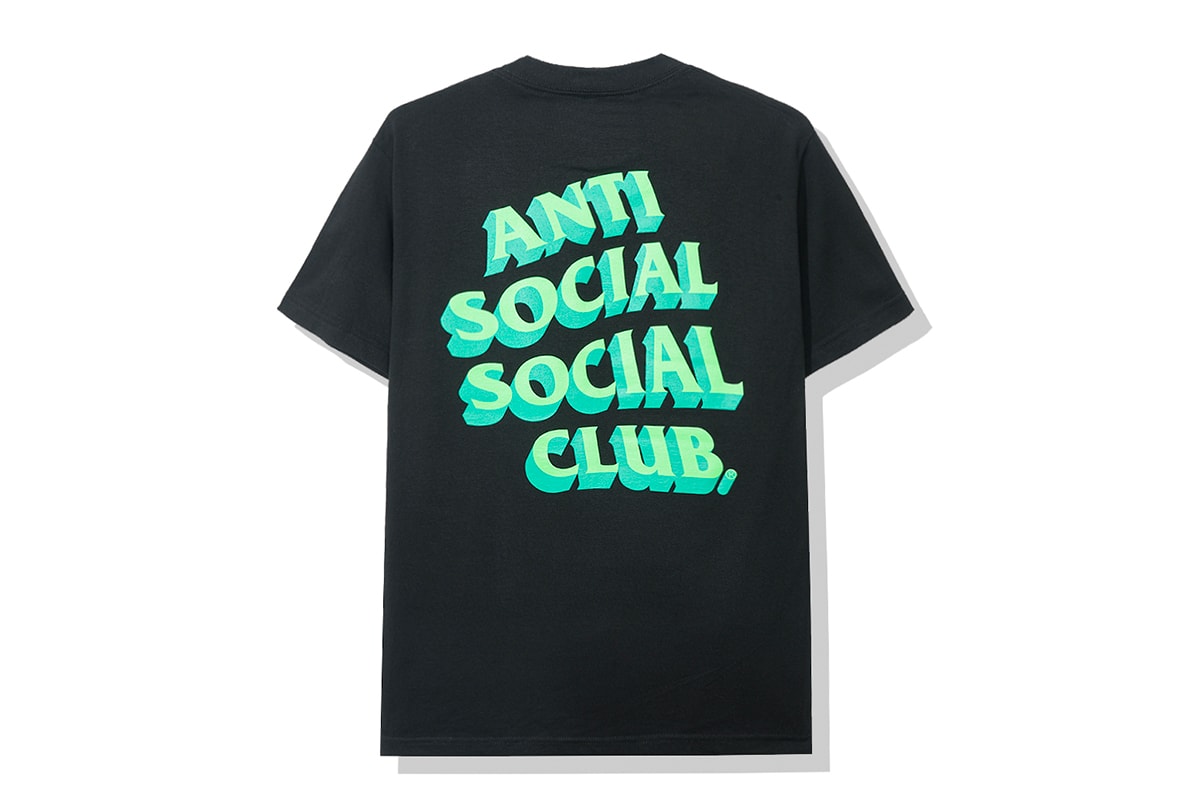 9 of 52
10 of 52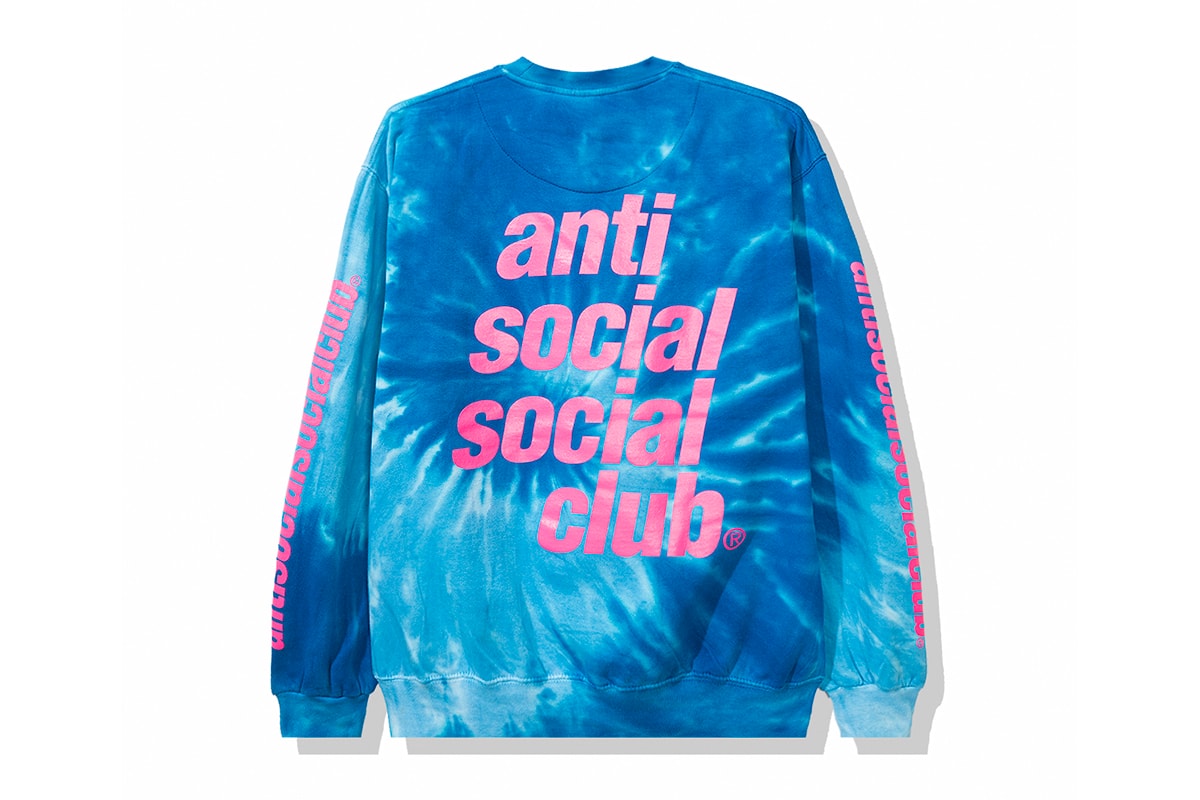 11 of 52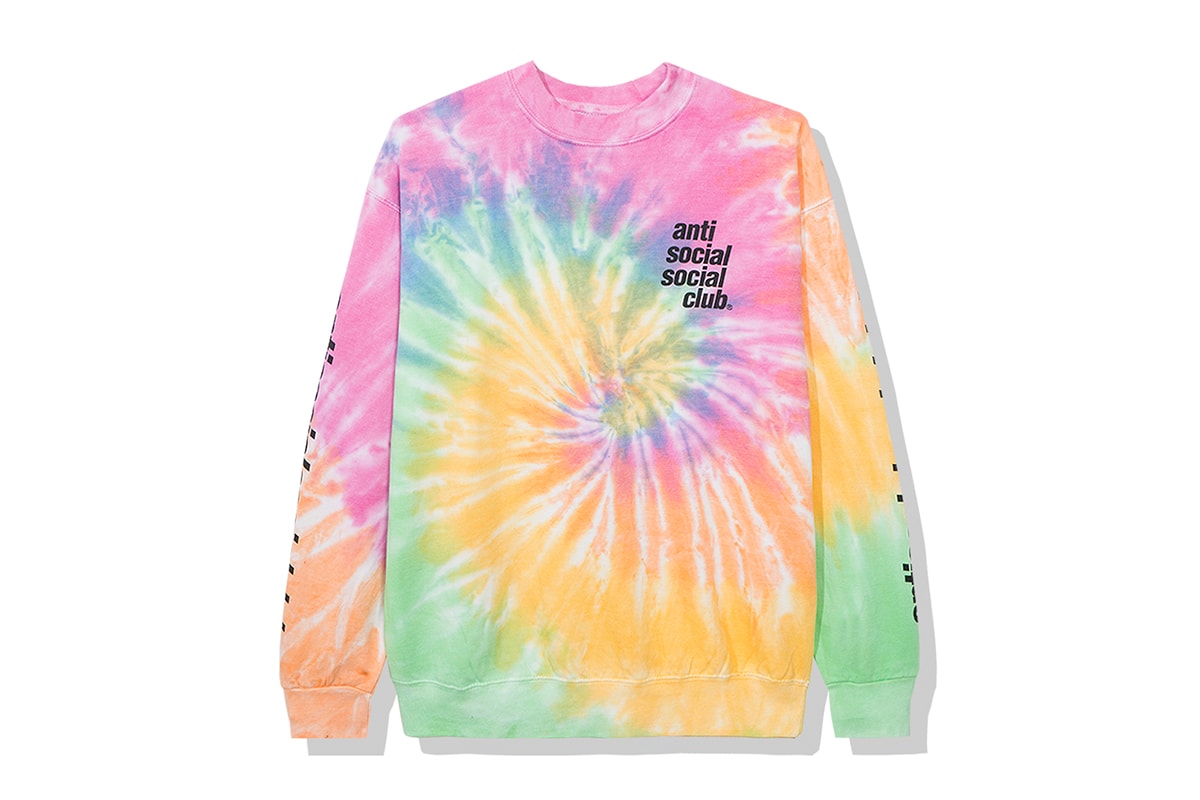 12 of 52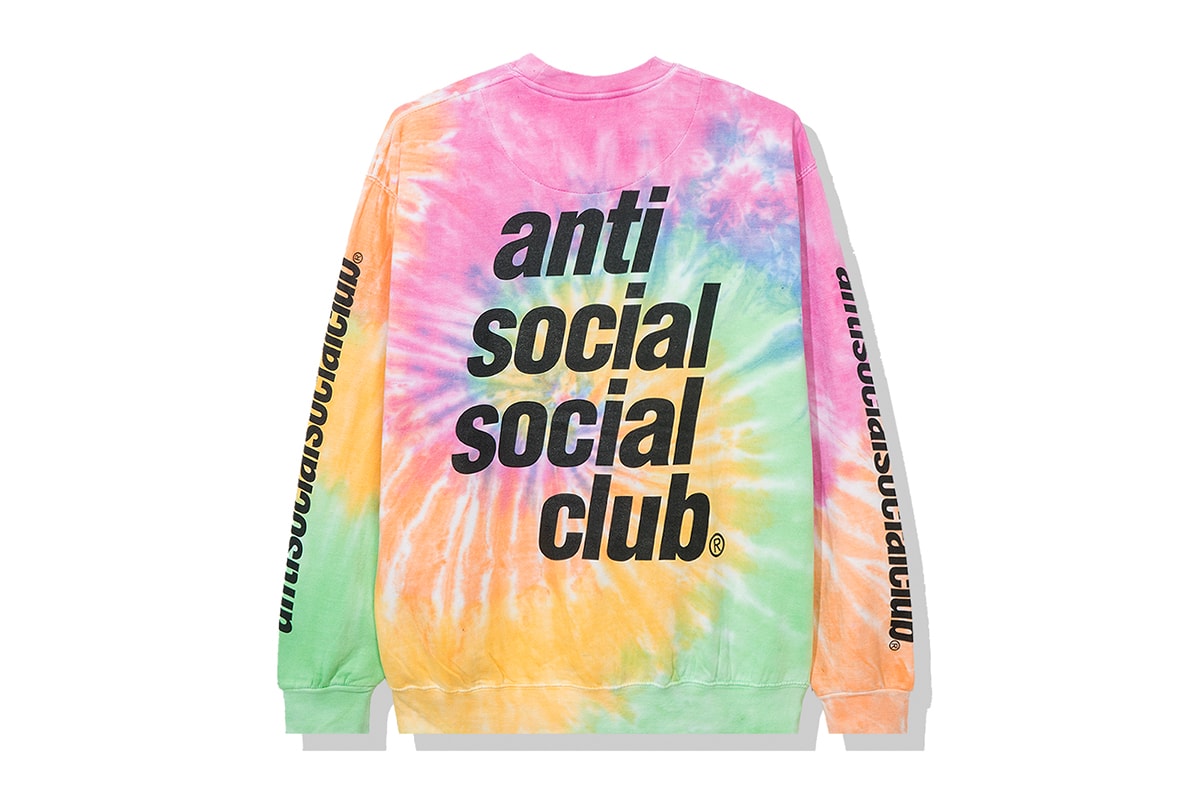 13 of 52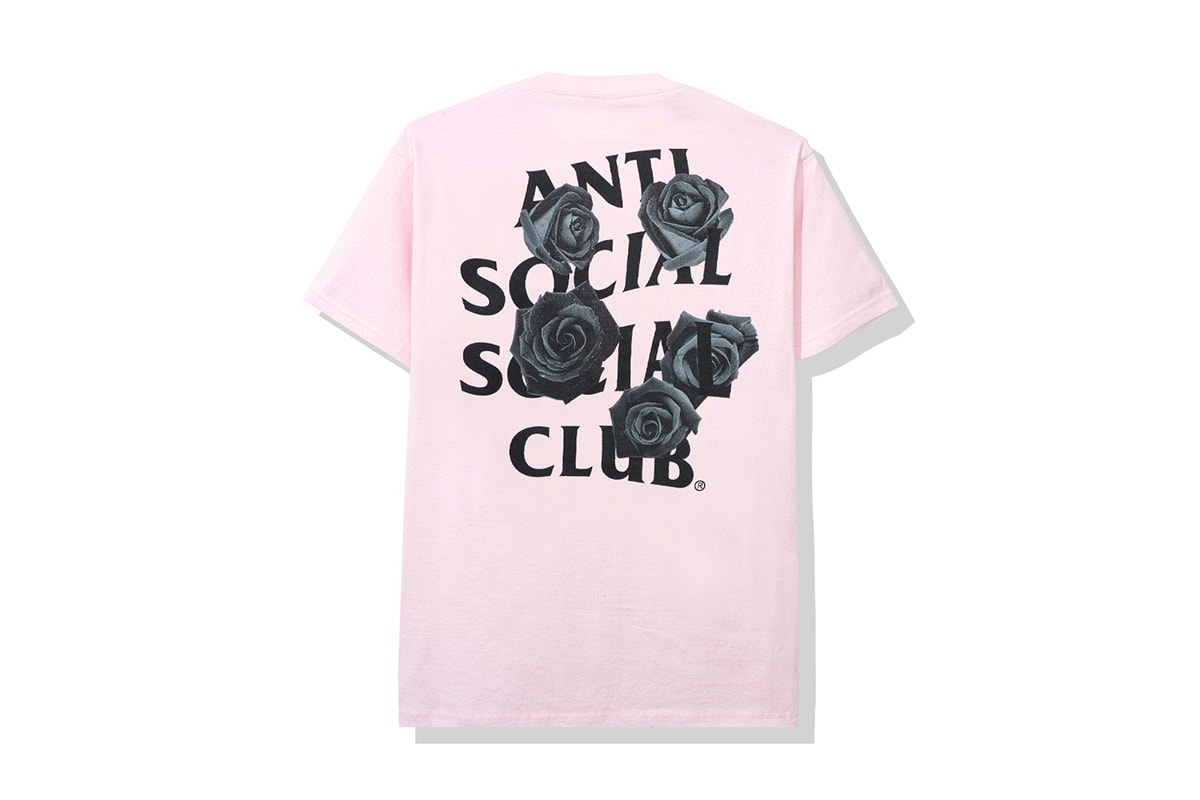 14 of 52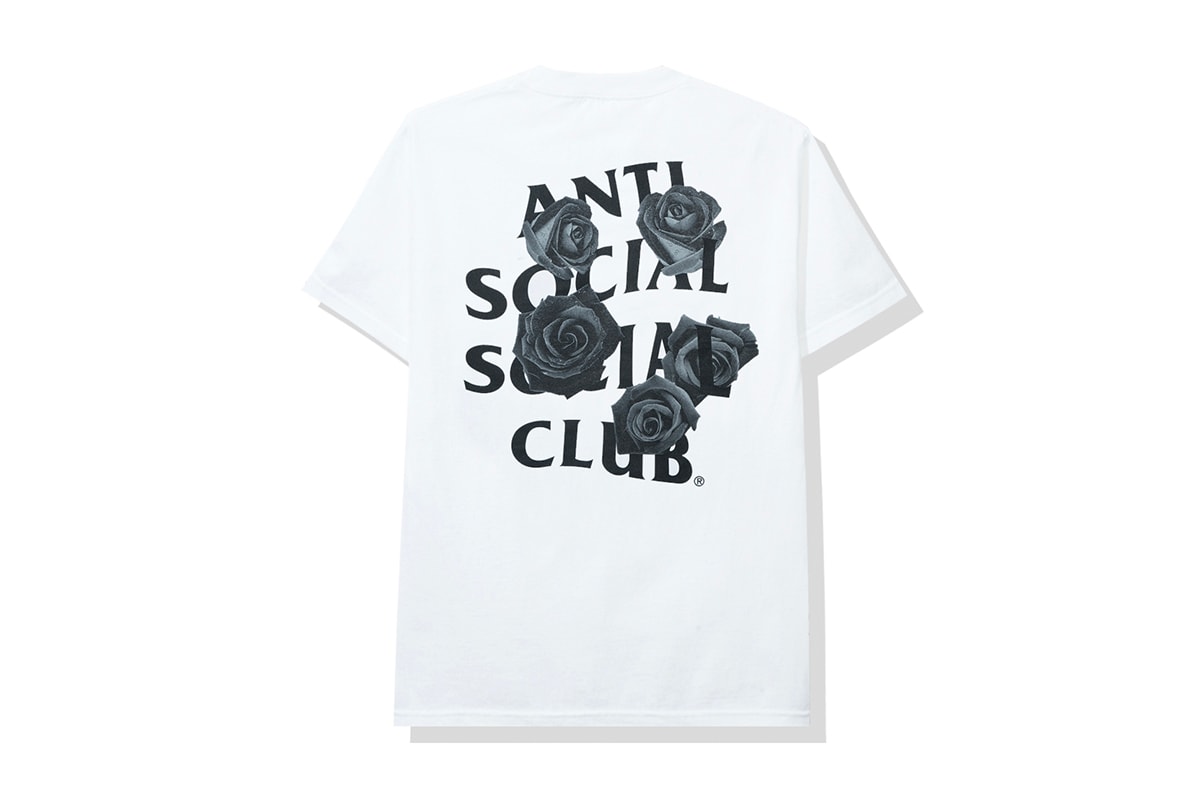 15 of 52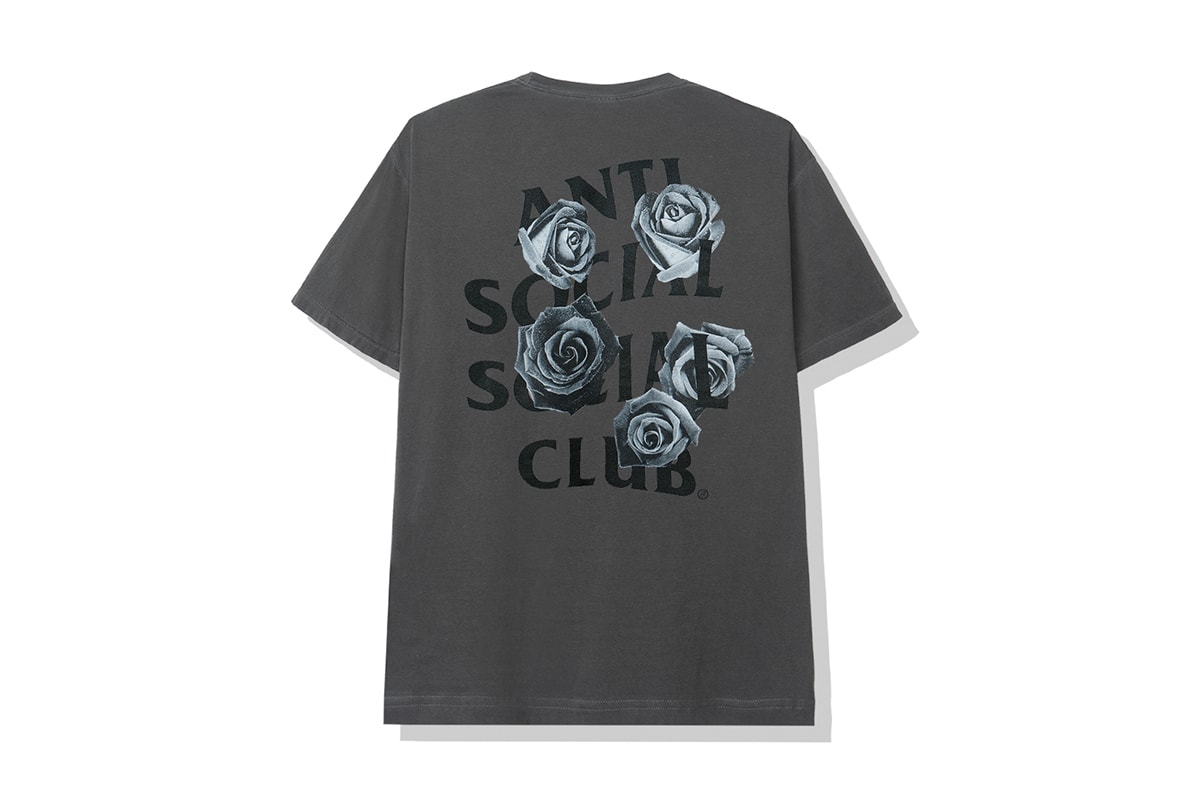 16 of 52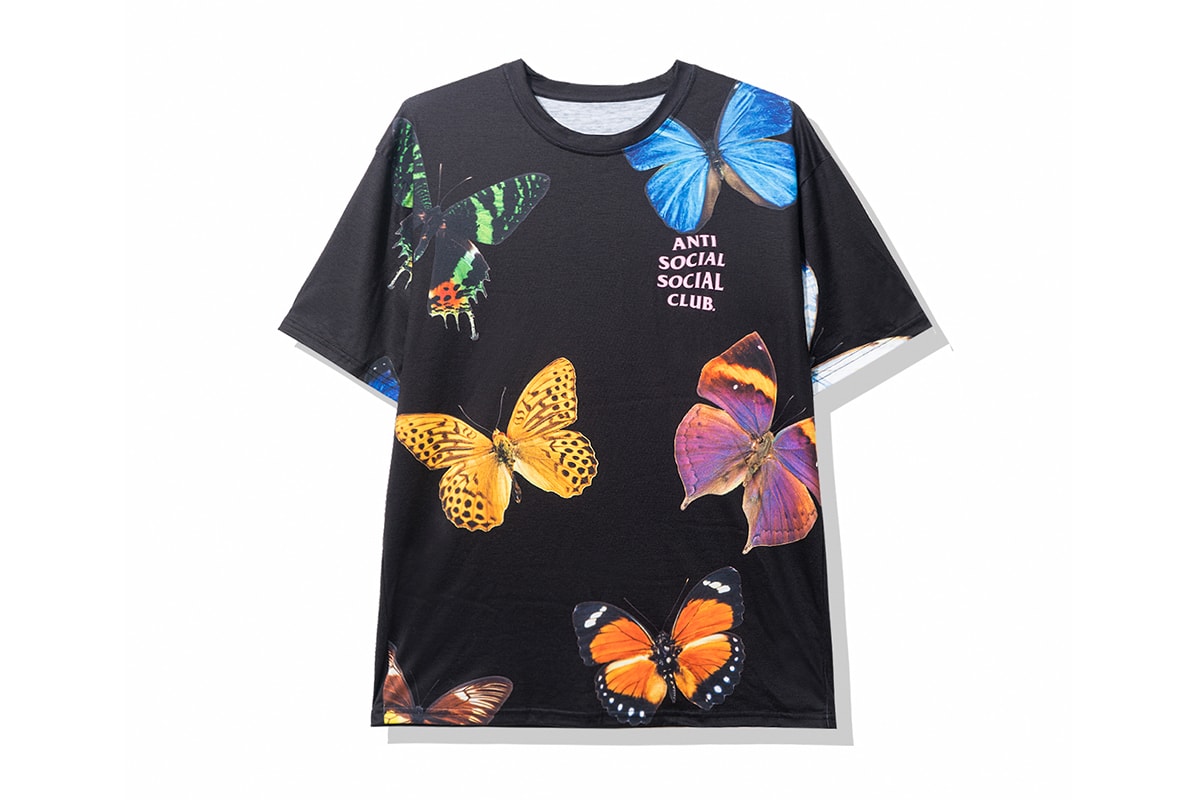 17 of 52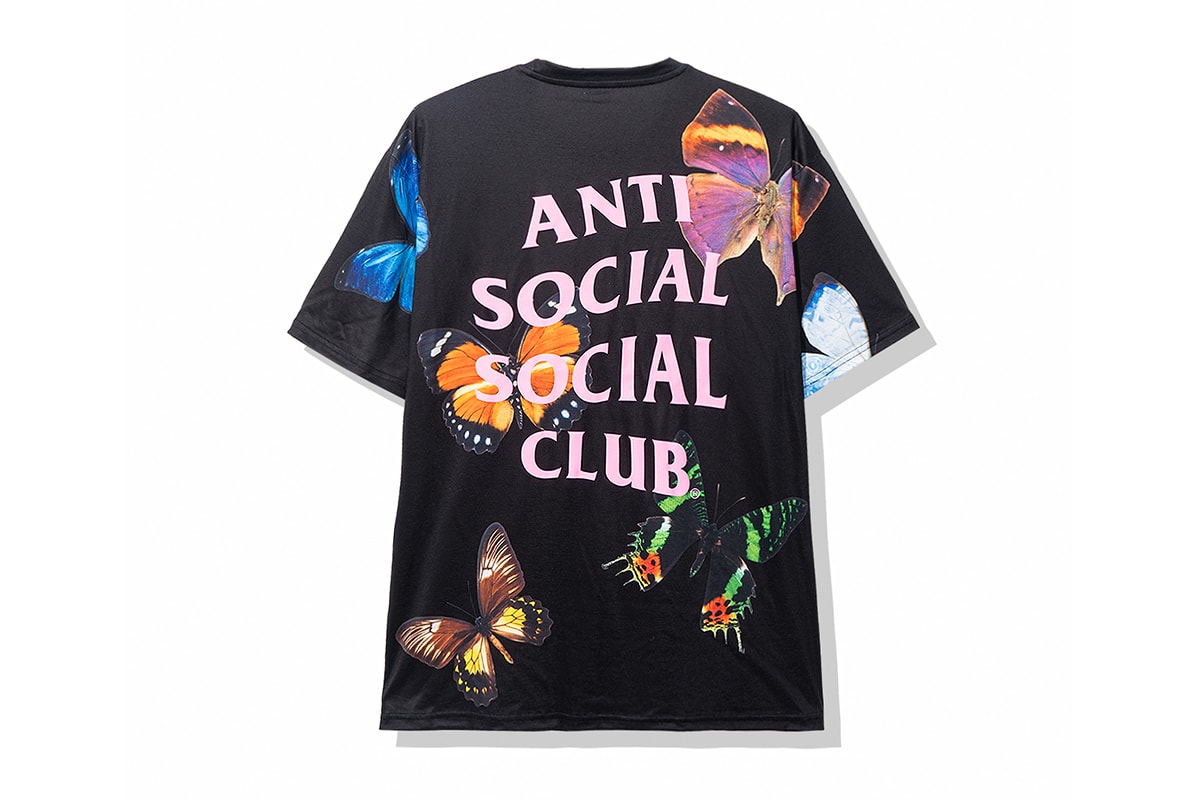 18 of 52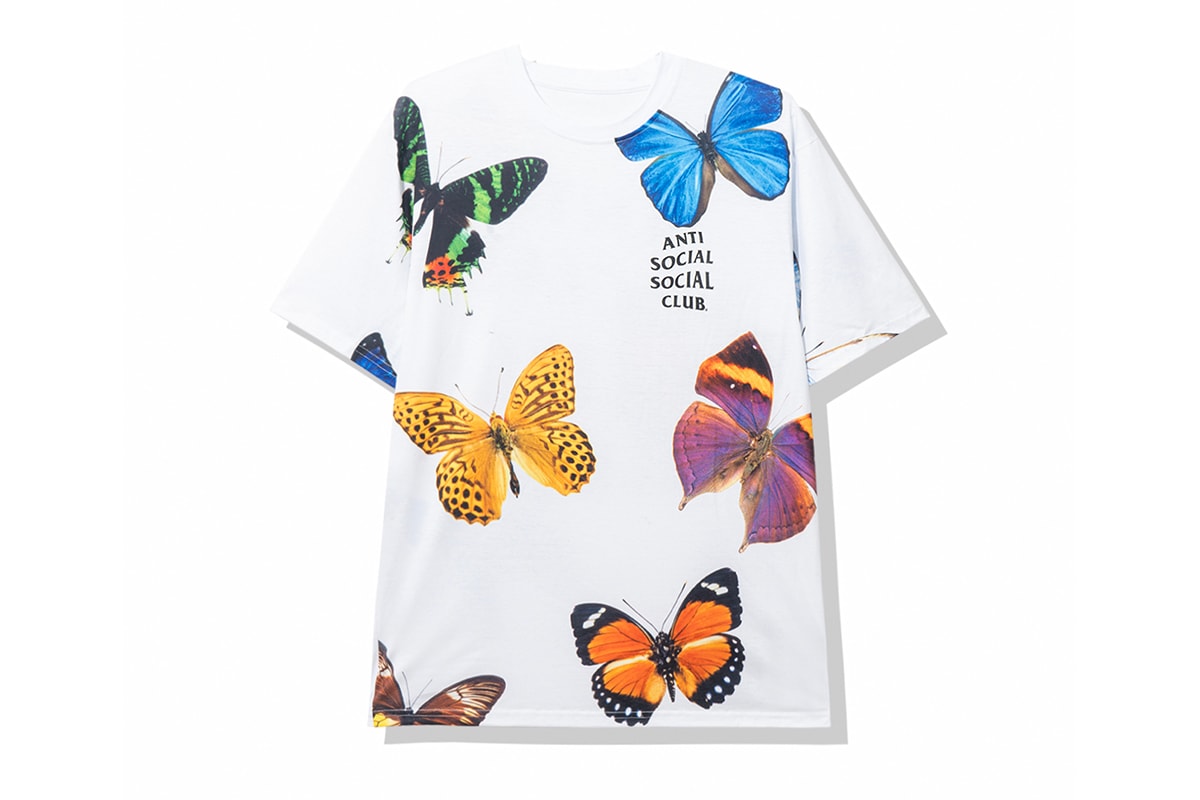 19 of 52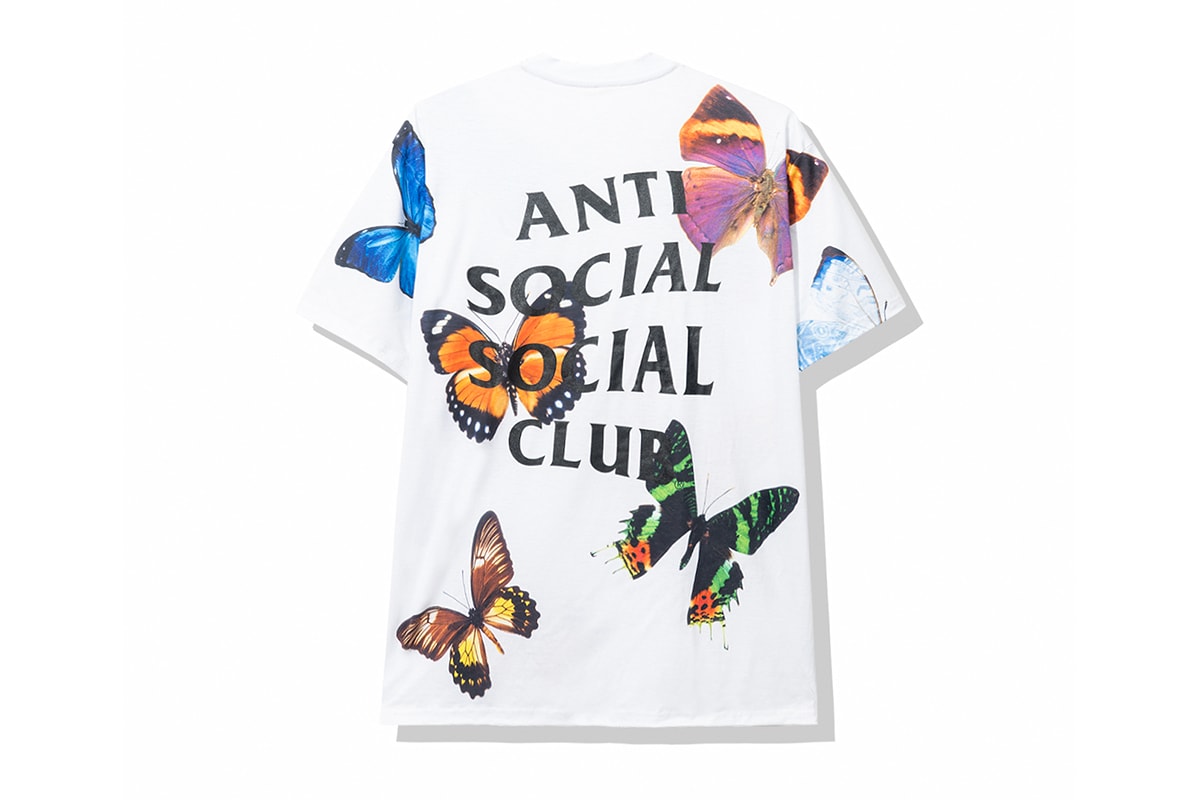 20 of 52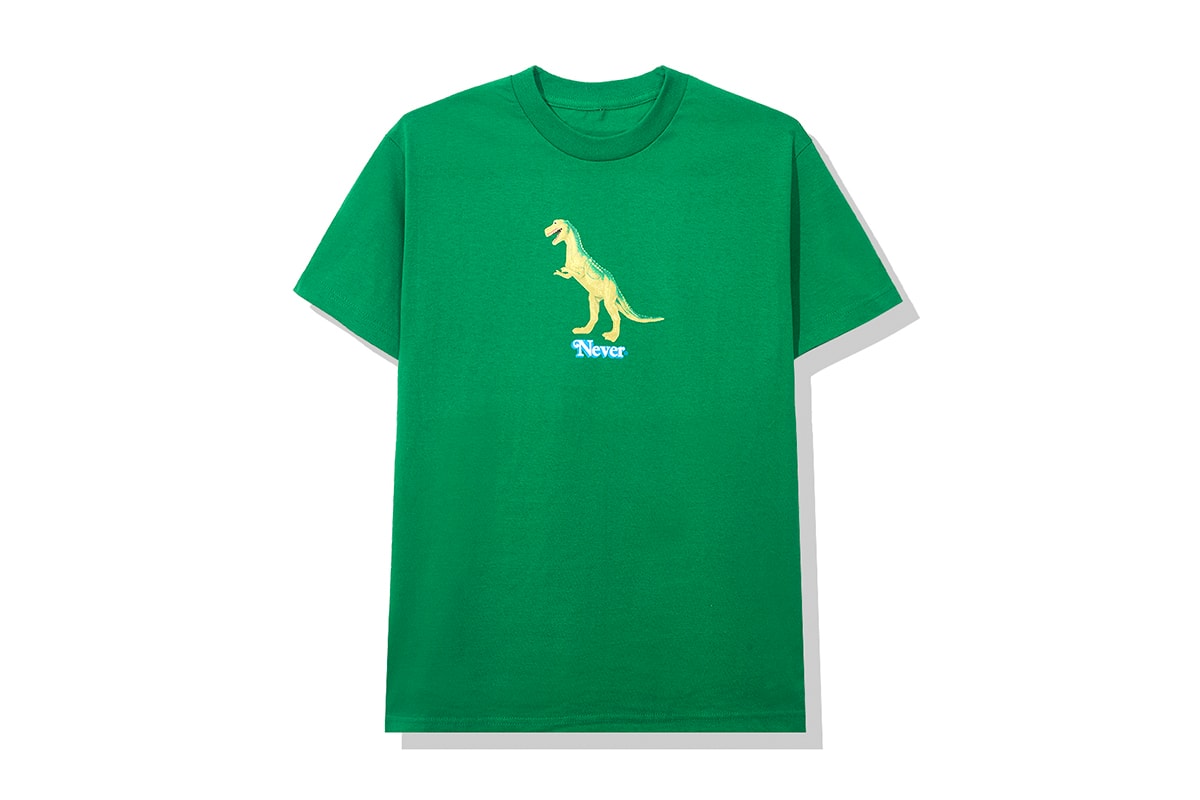 21 of 52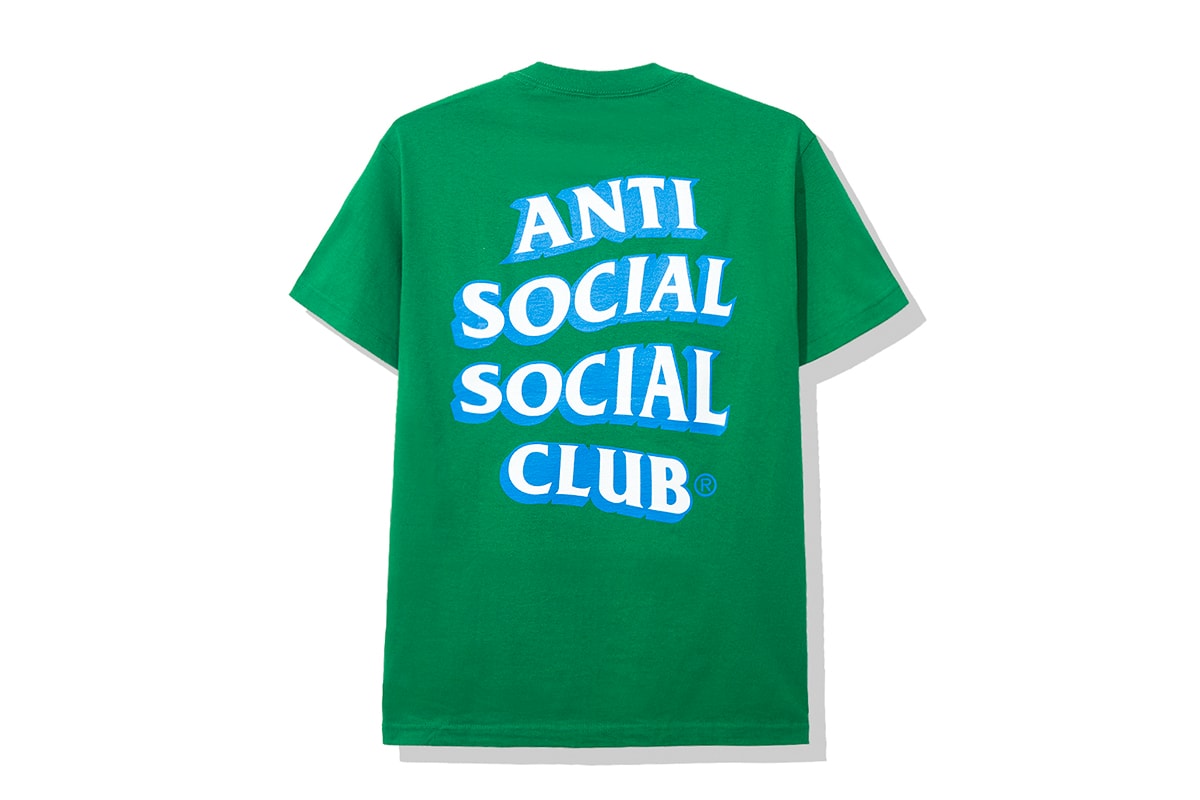 22 of 52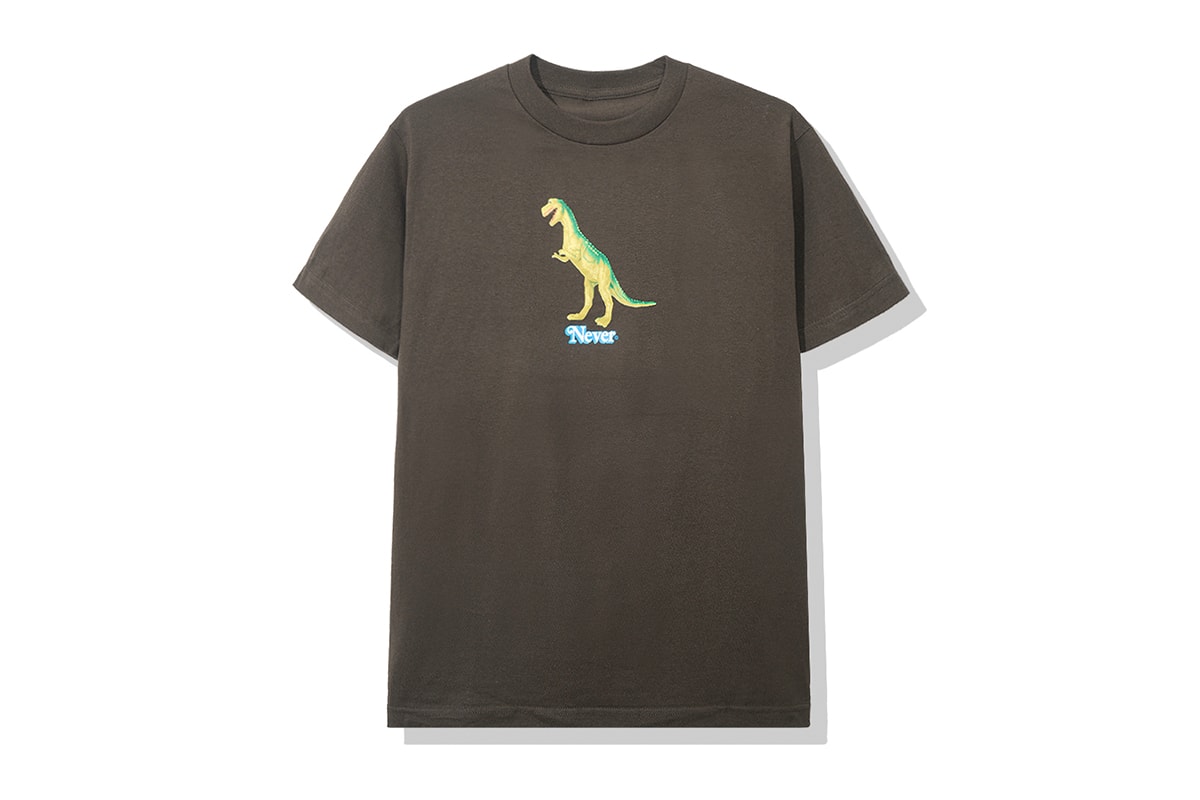 23 of 52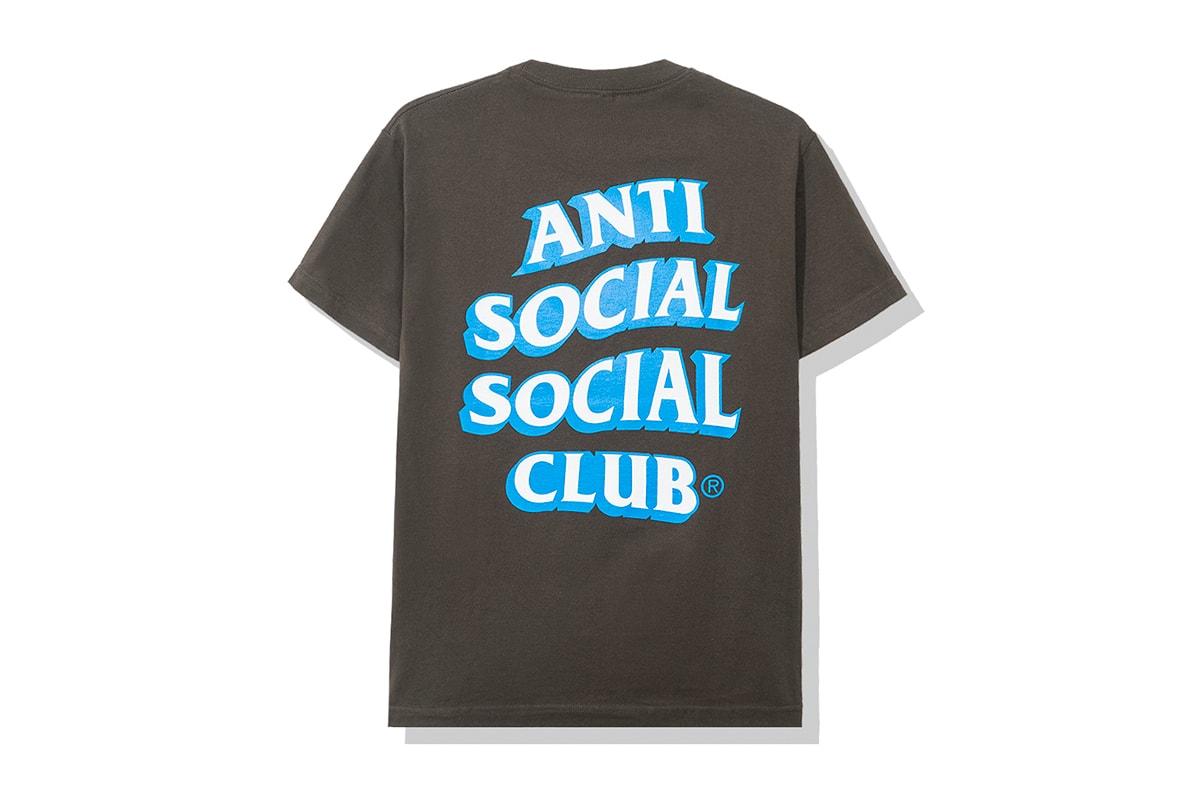 24 of 52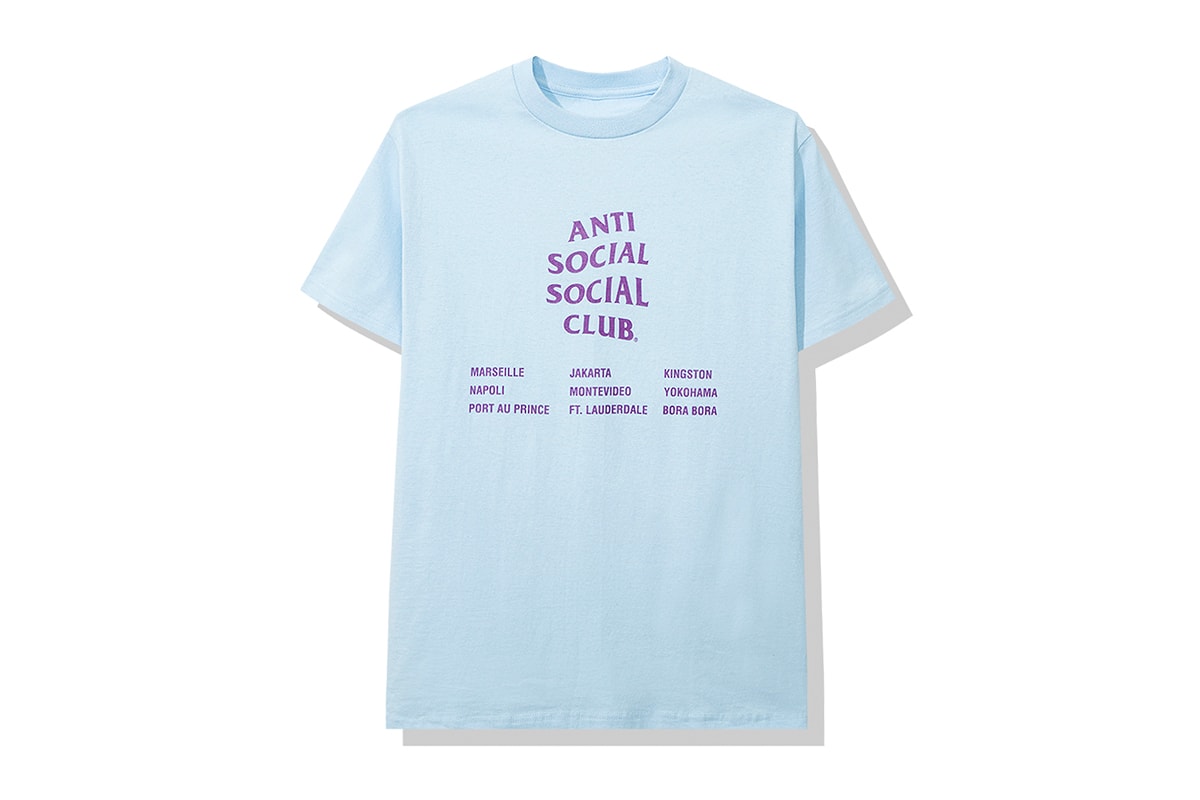 25 of 52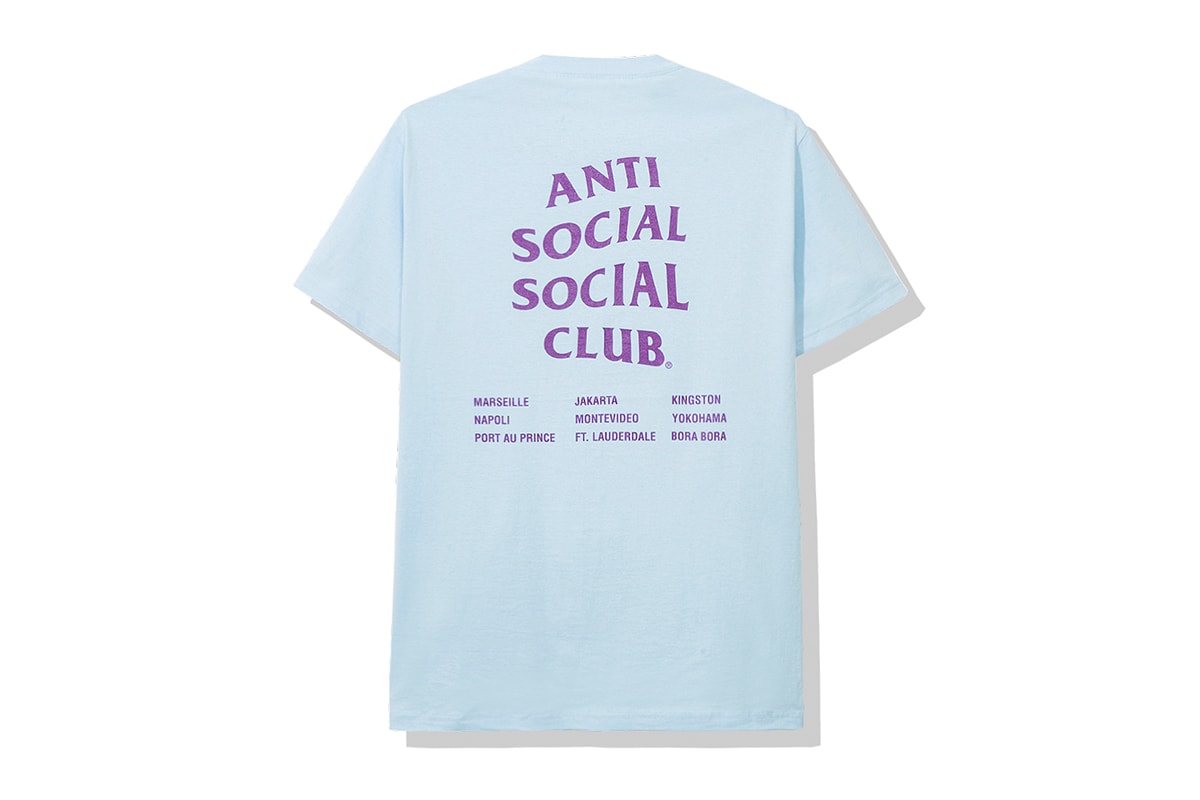 26 of 52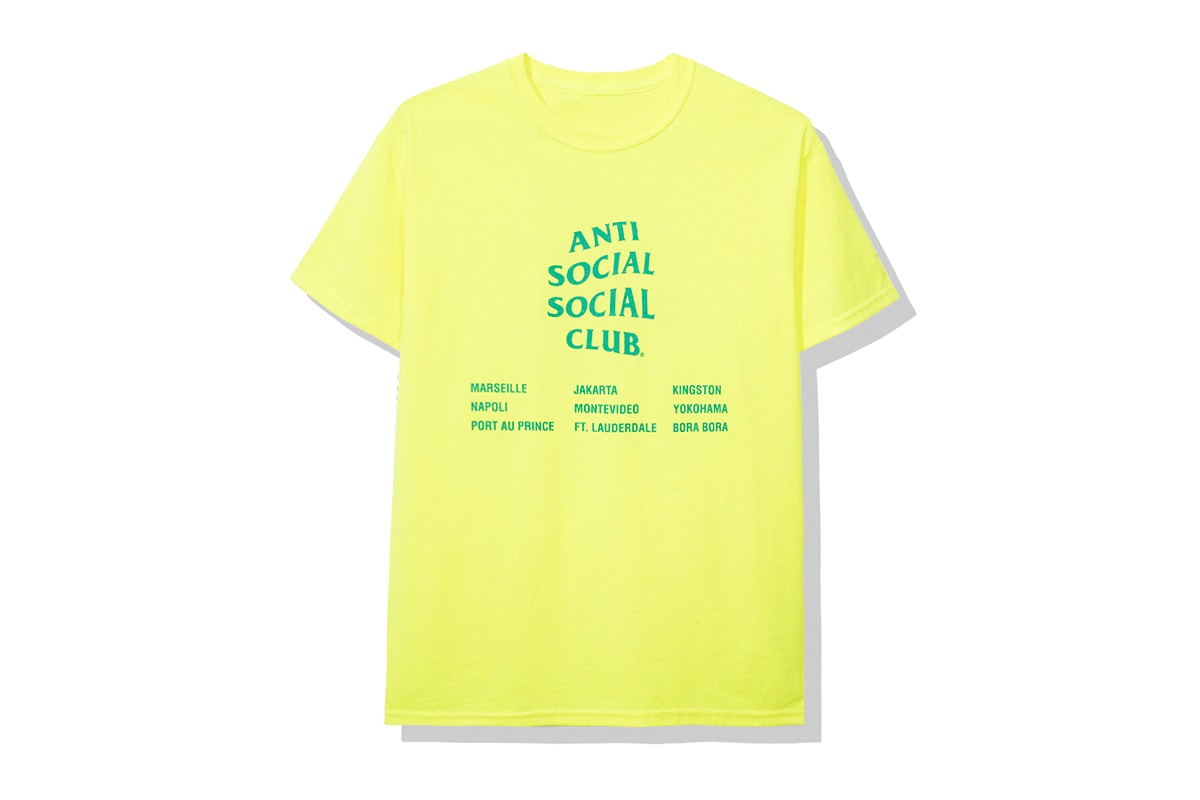 27 of 52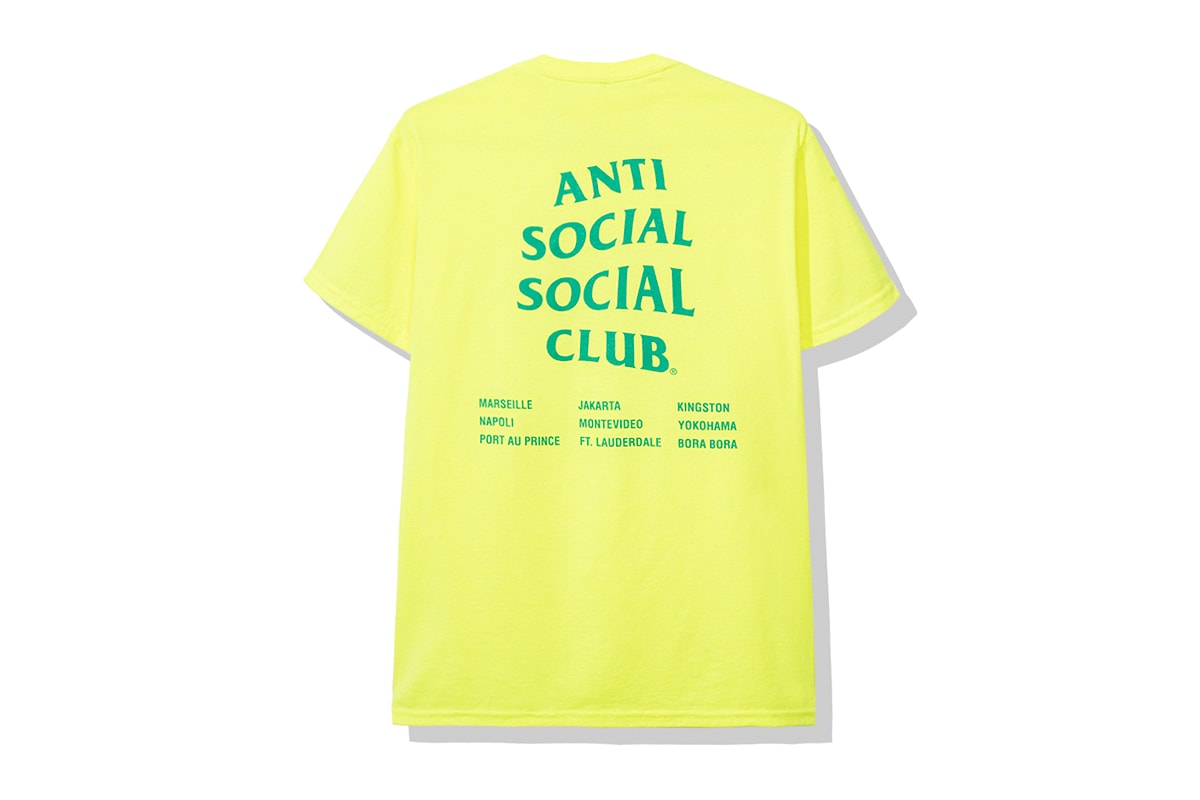 28 of 52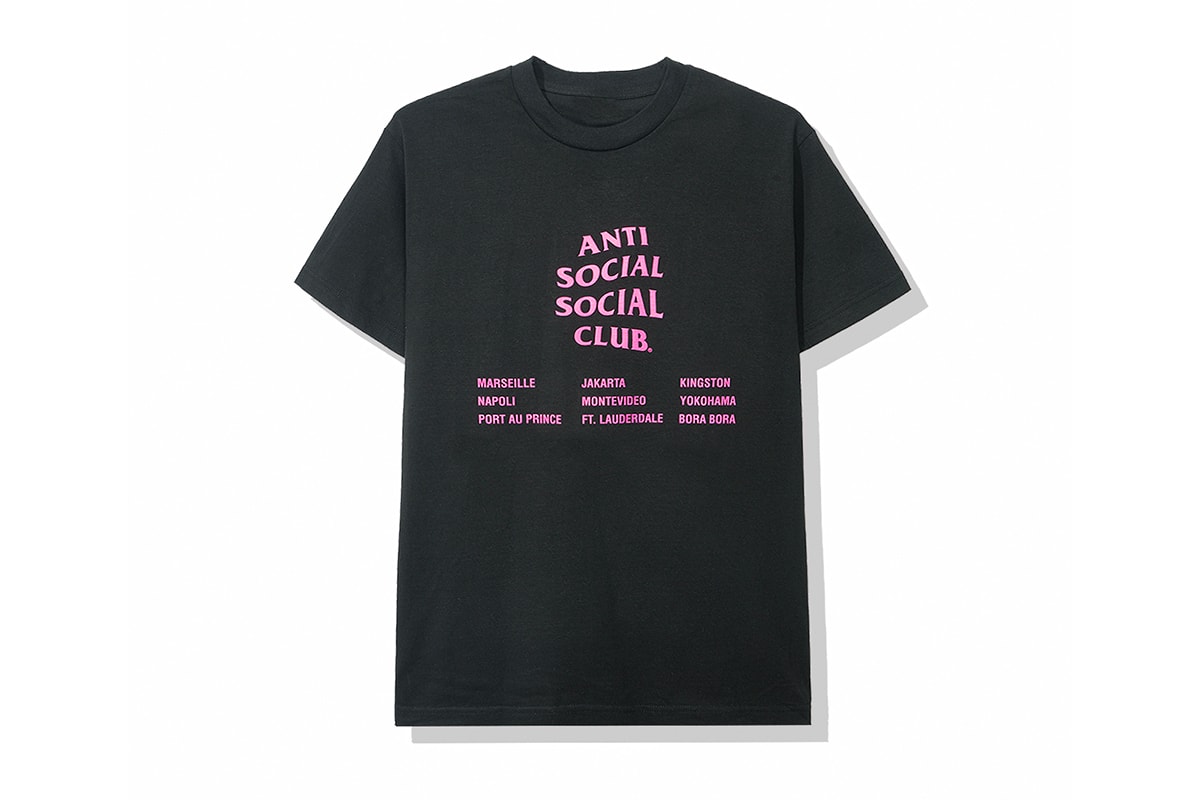 29 of 52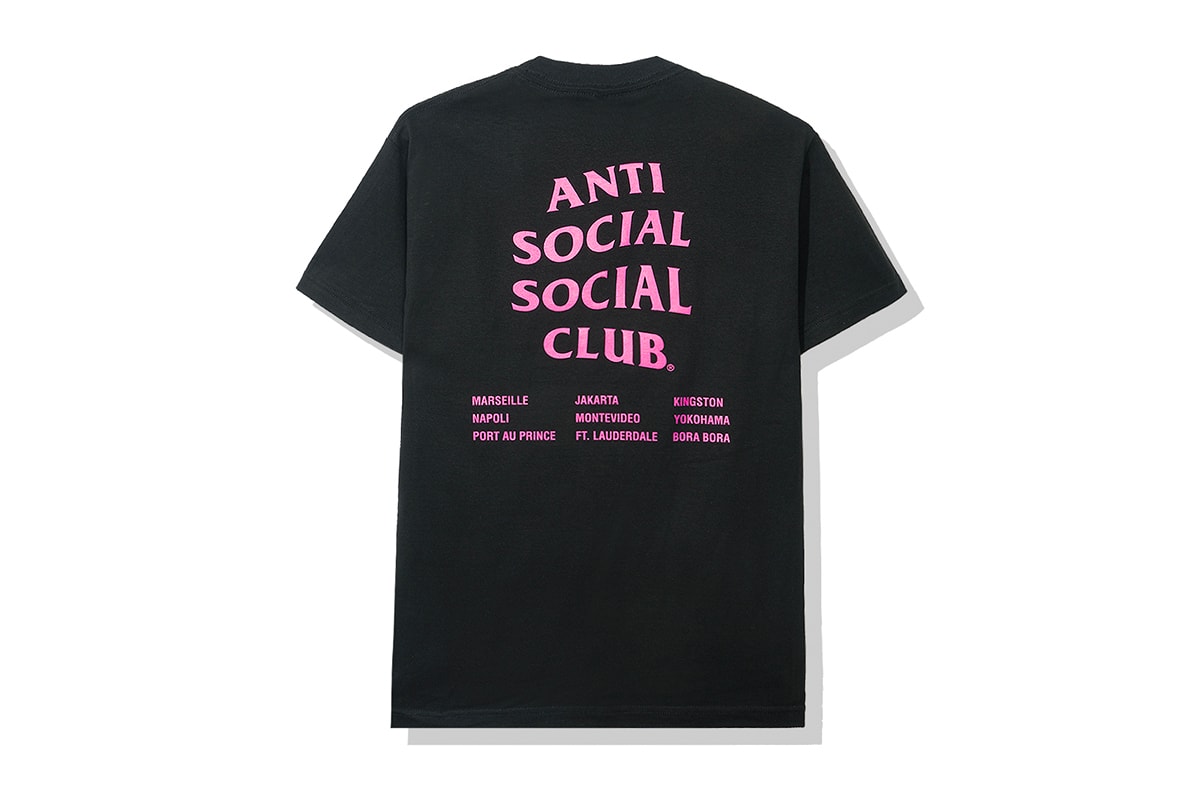 30 of 52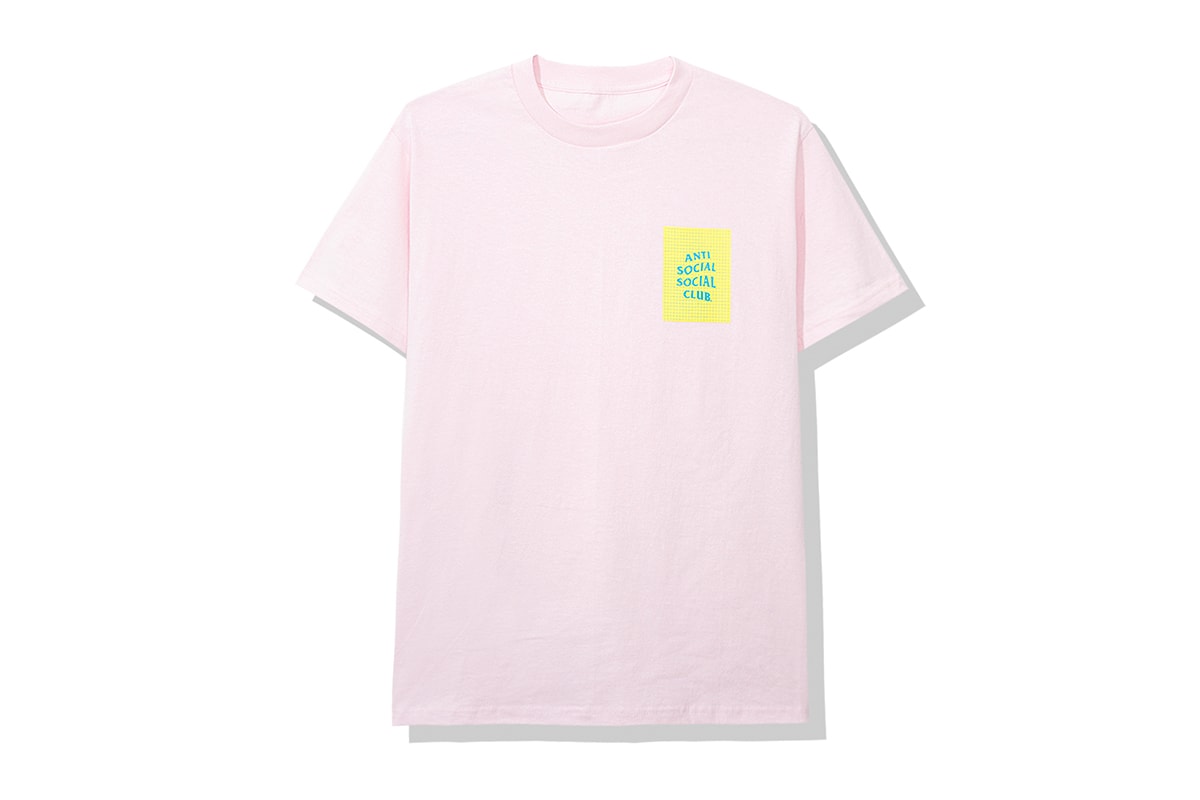 31 of 52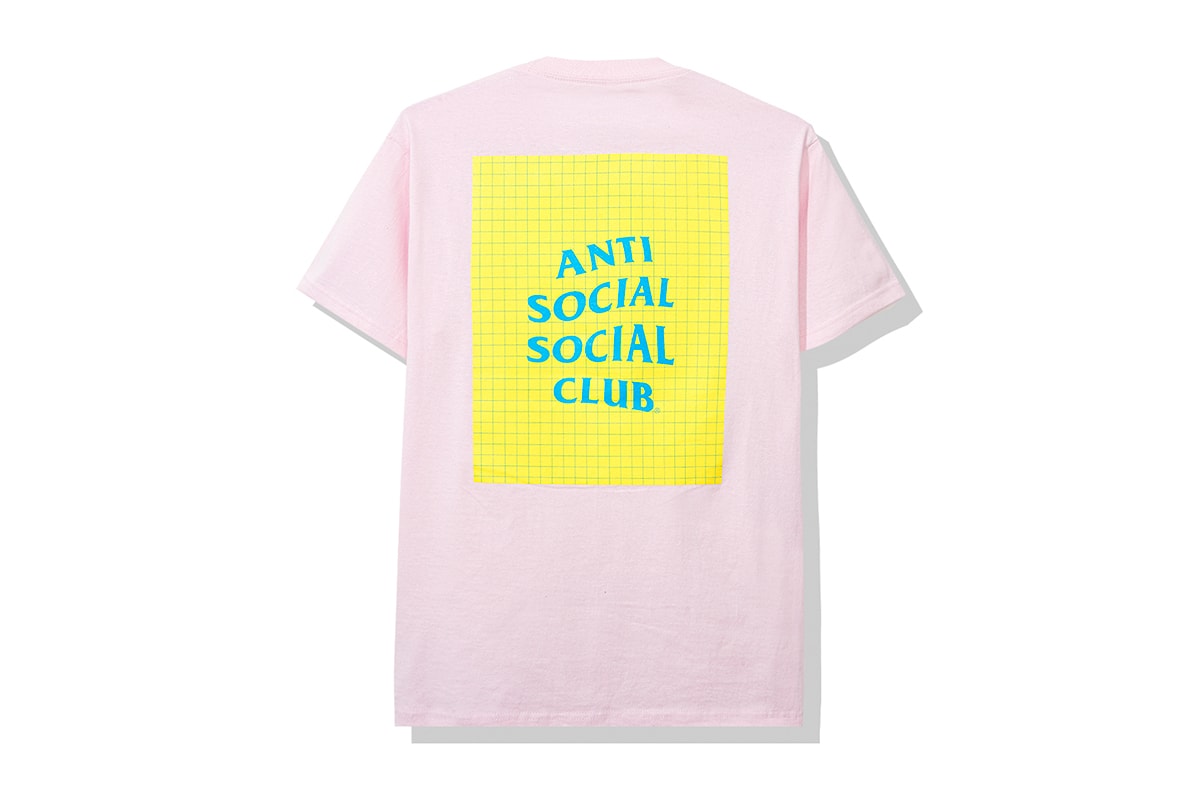 32 of 52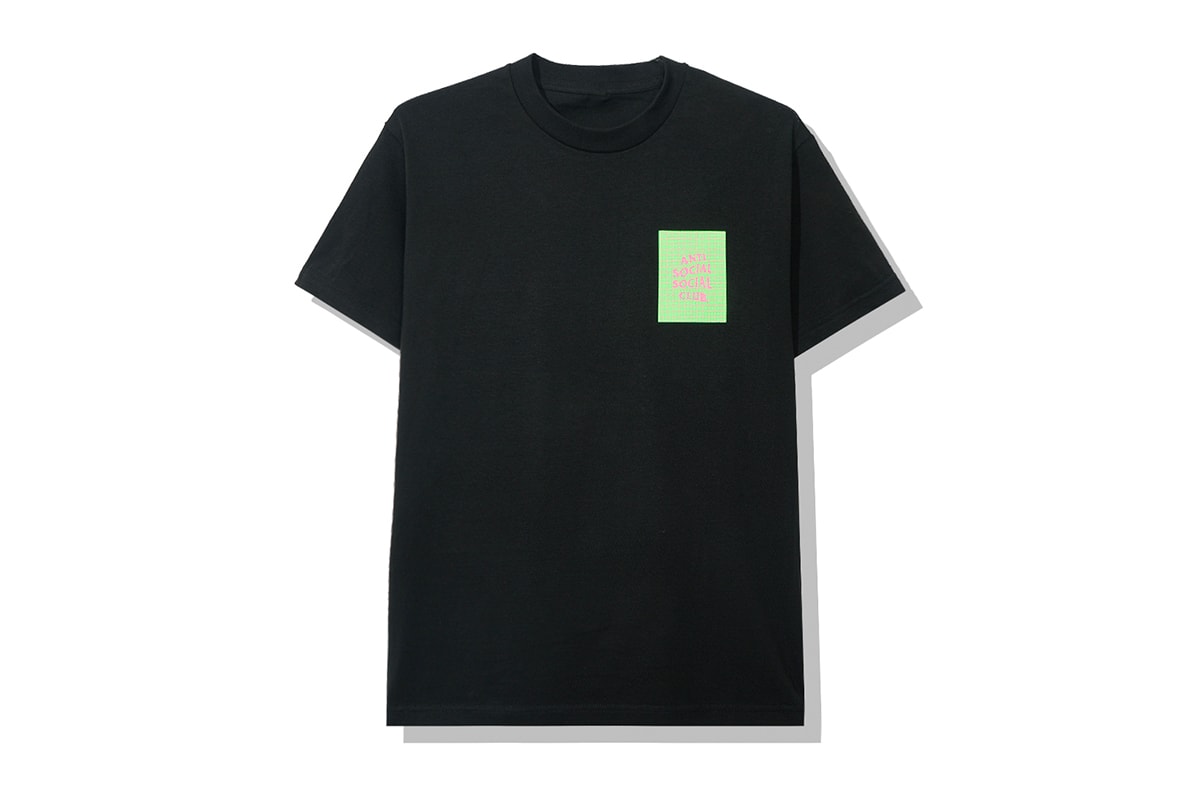 33 of 52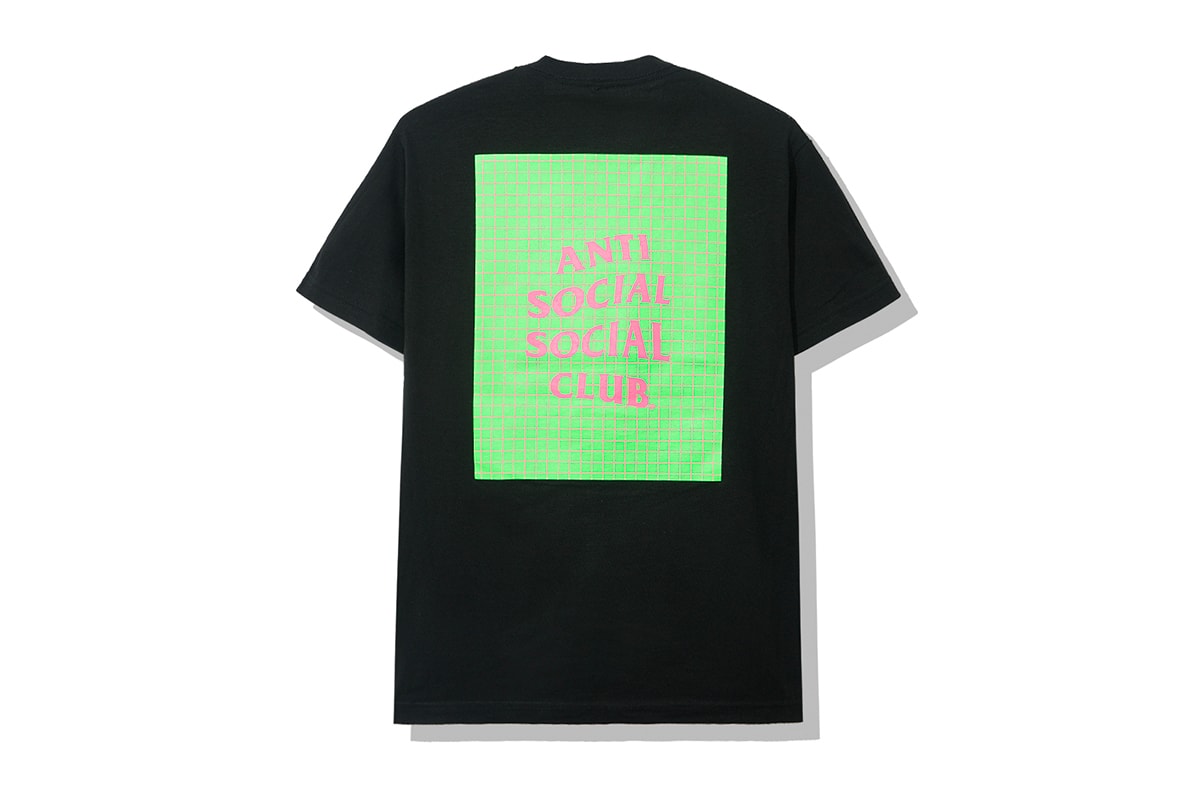 34 of 52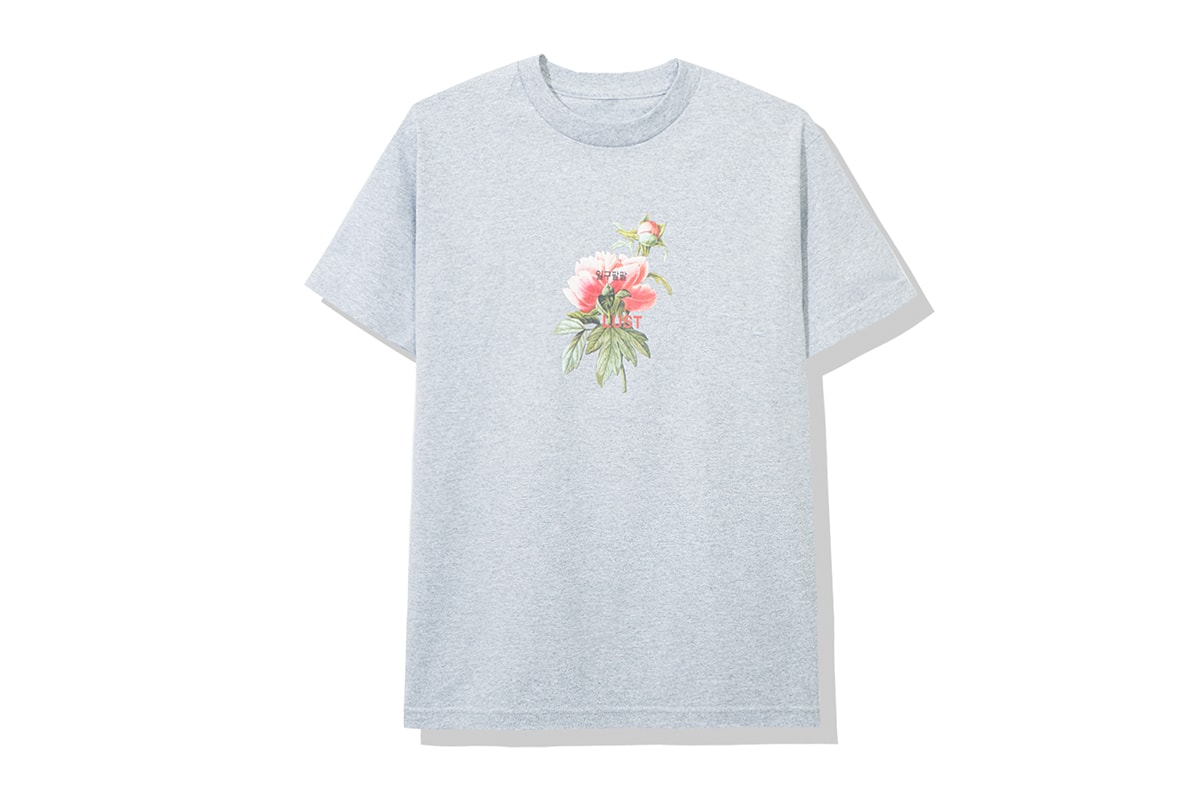 35 of 52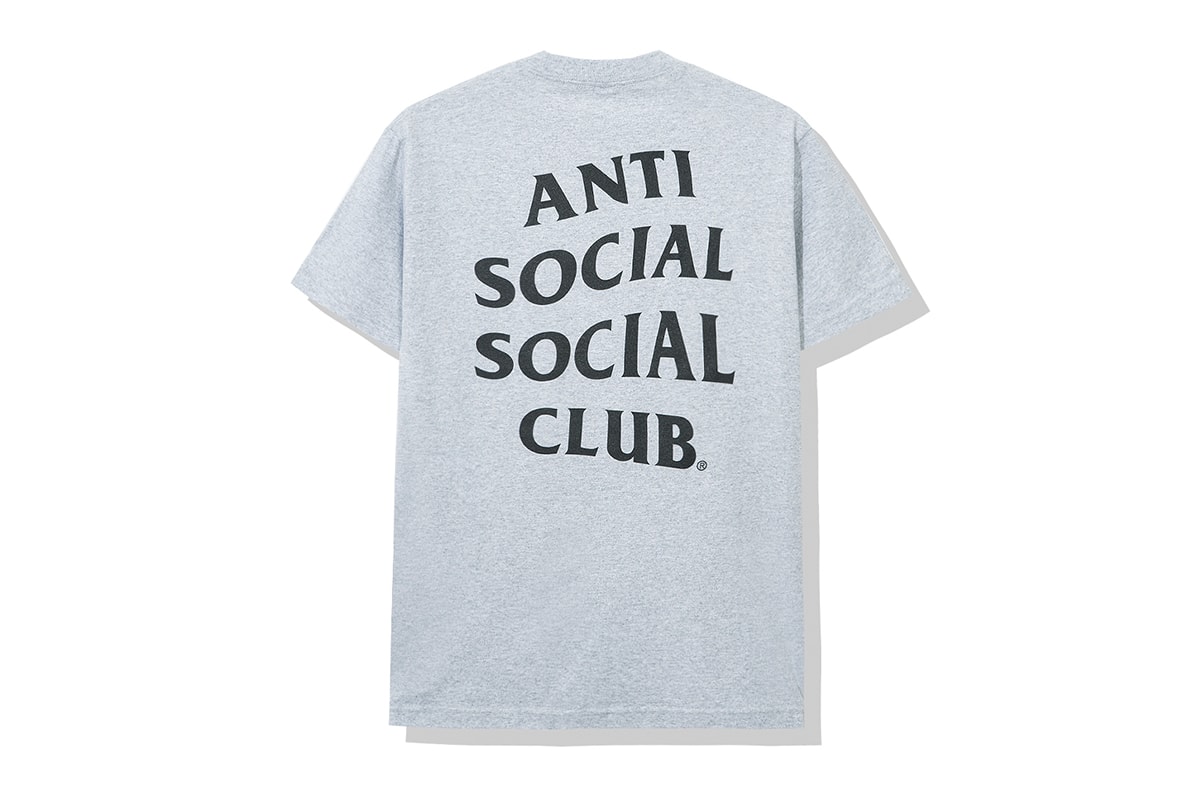 36 of 52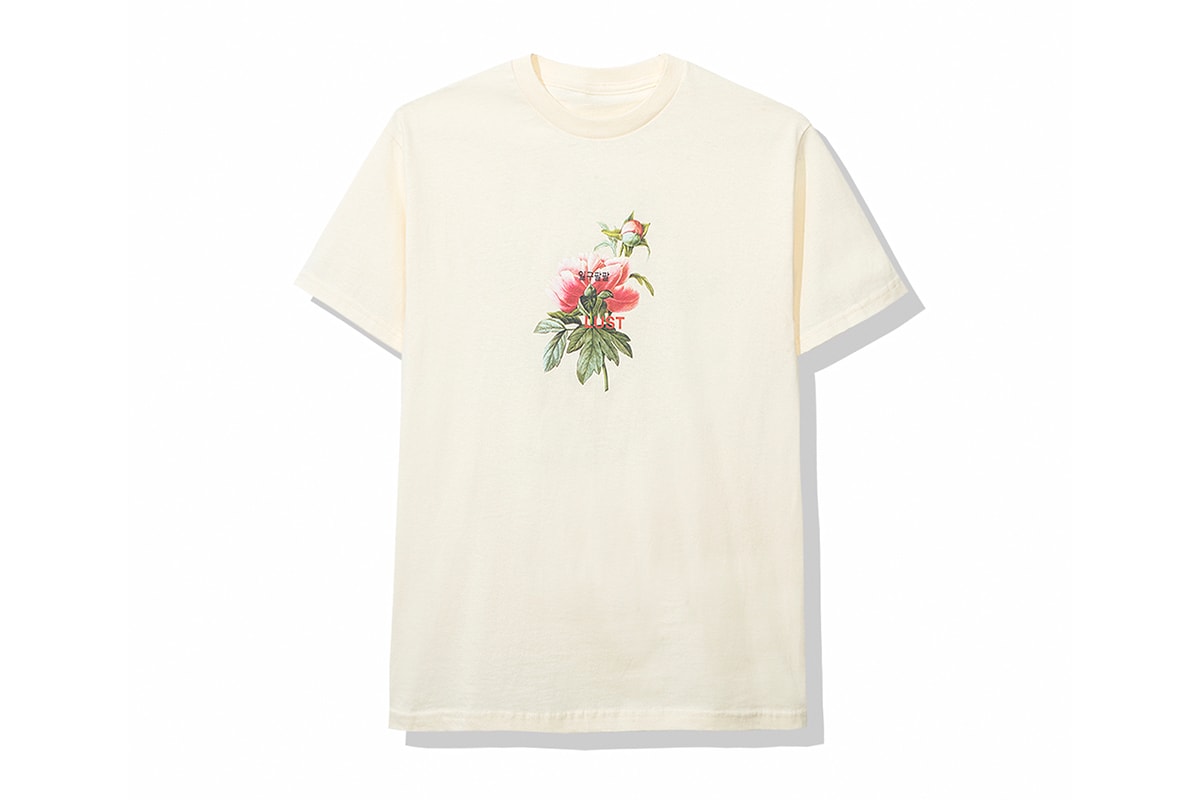 37 of 52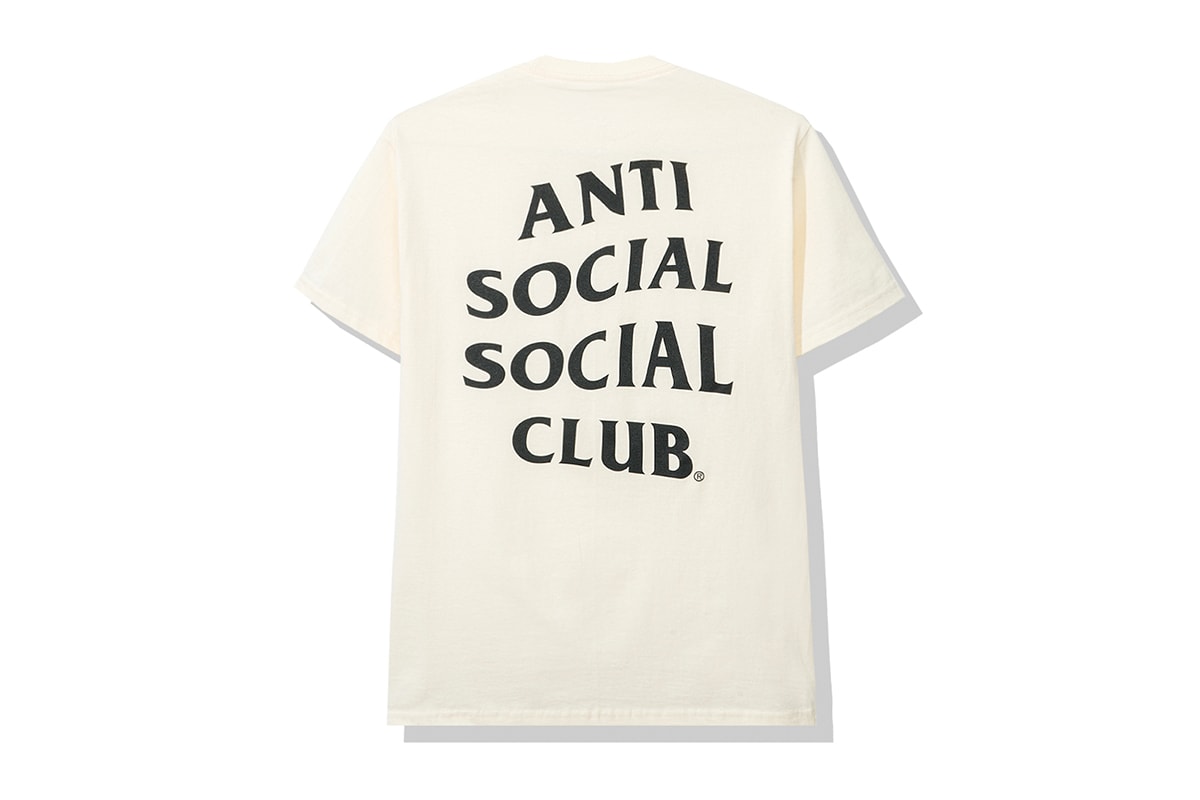 38 of 52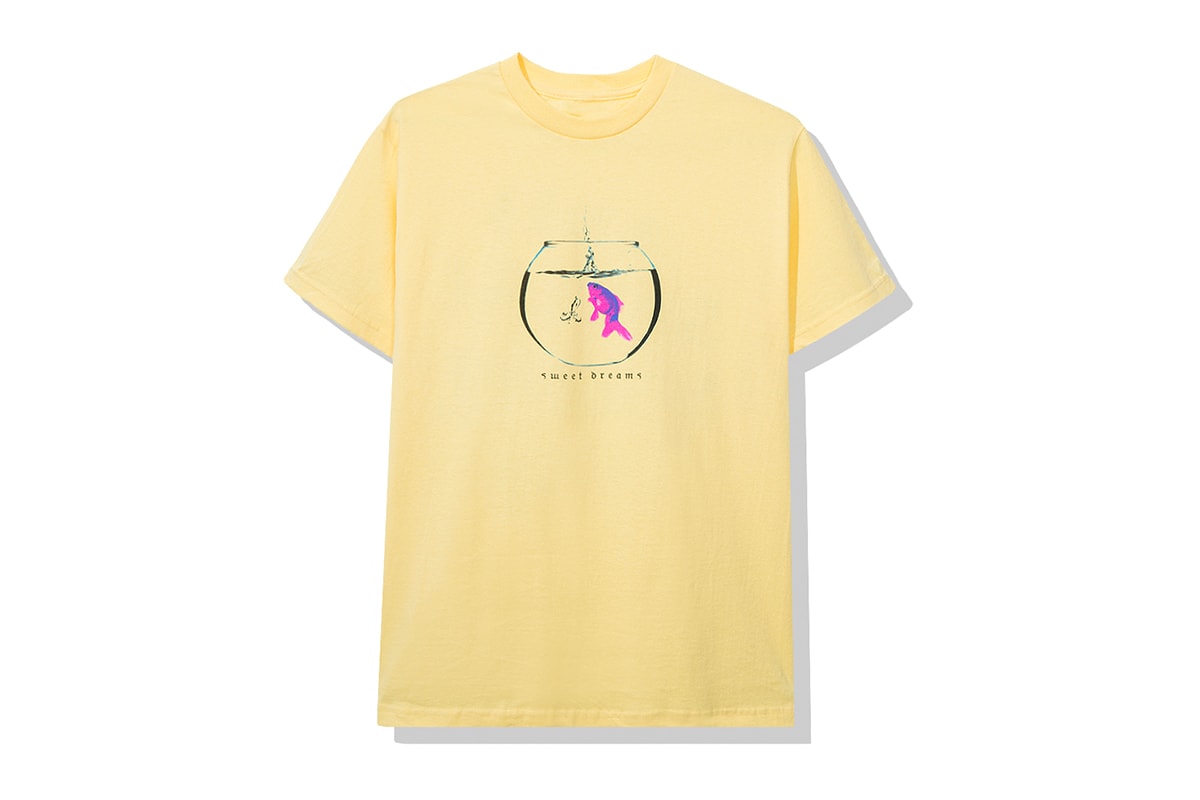 39 of 52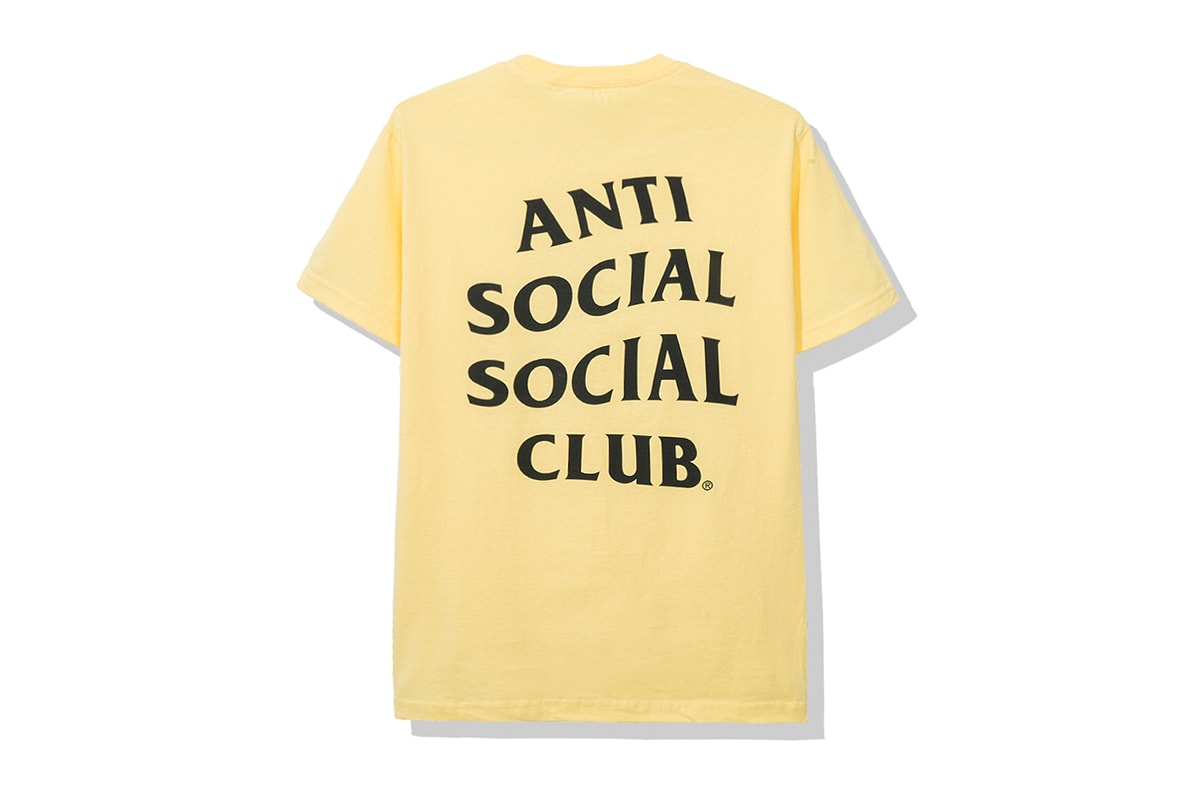 40 of 52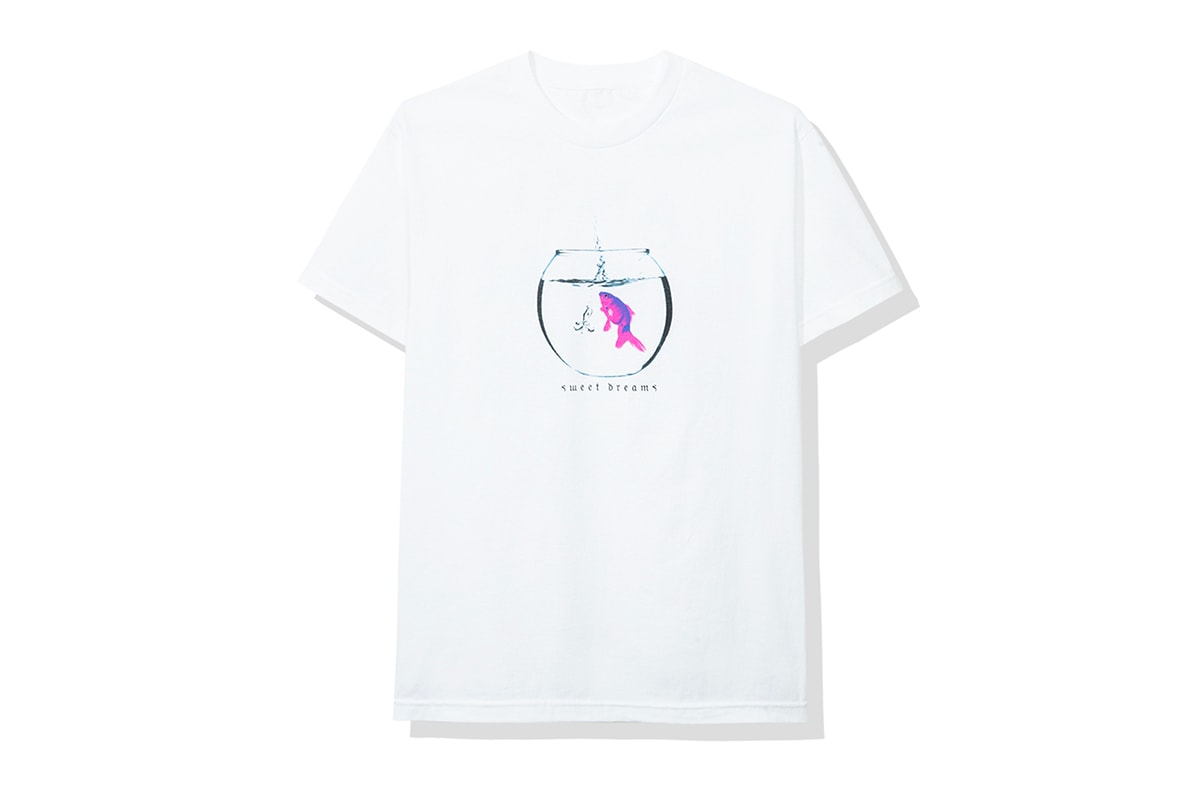 41 of 52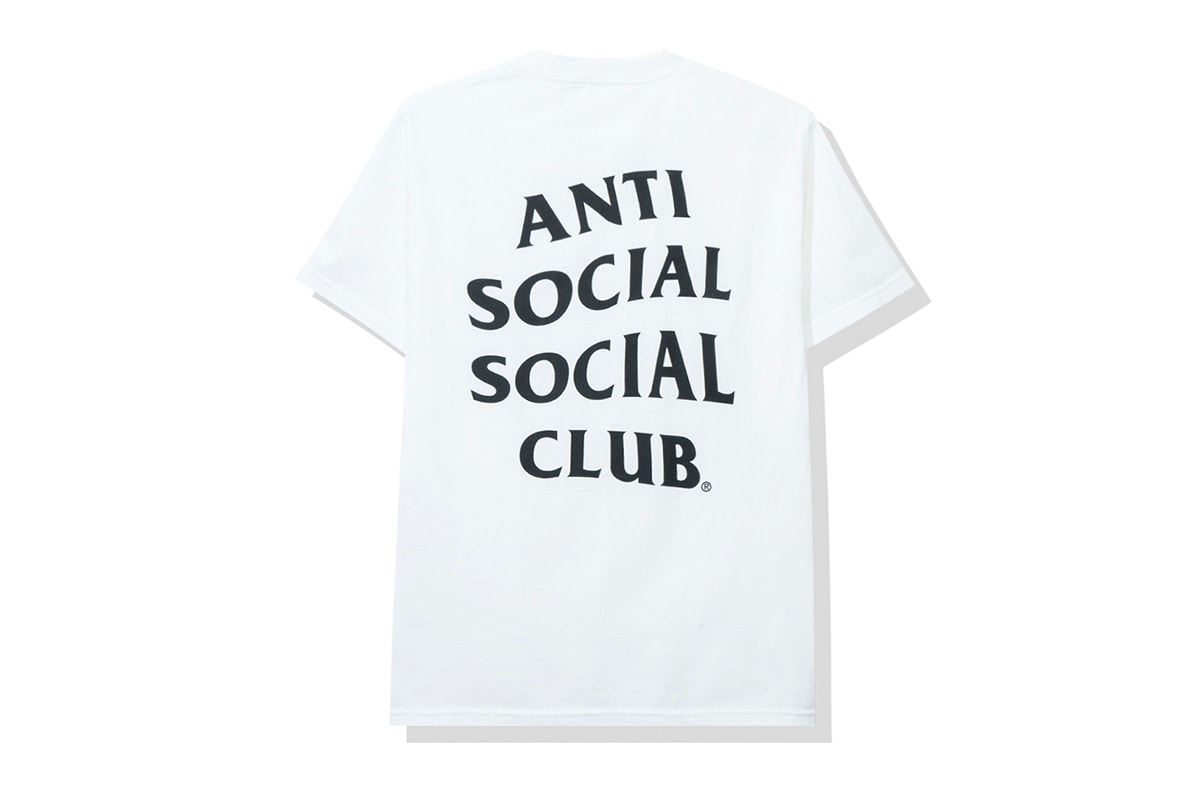 42 of 52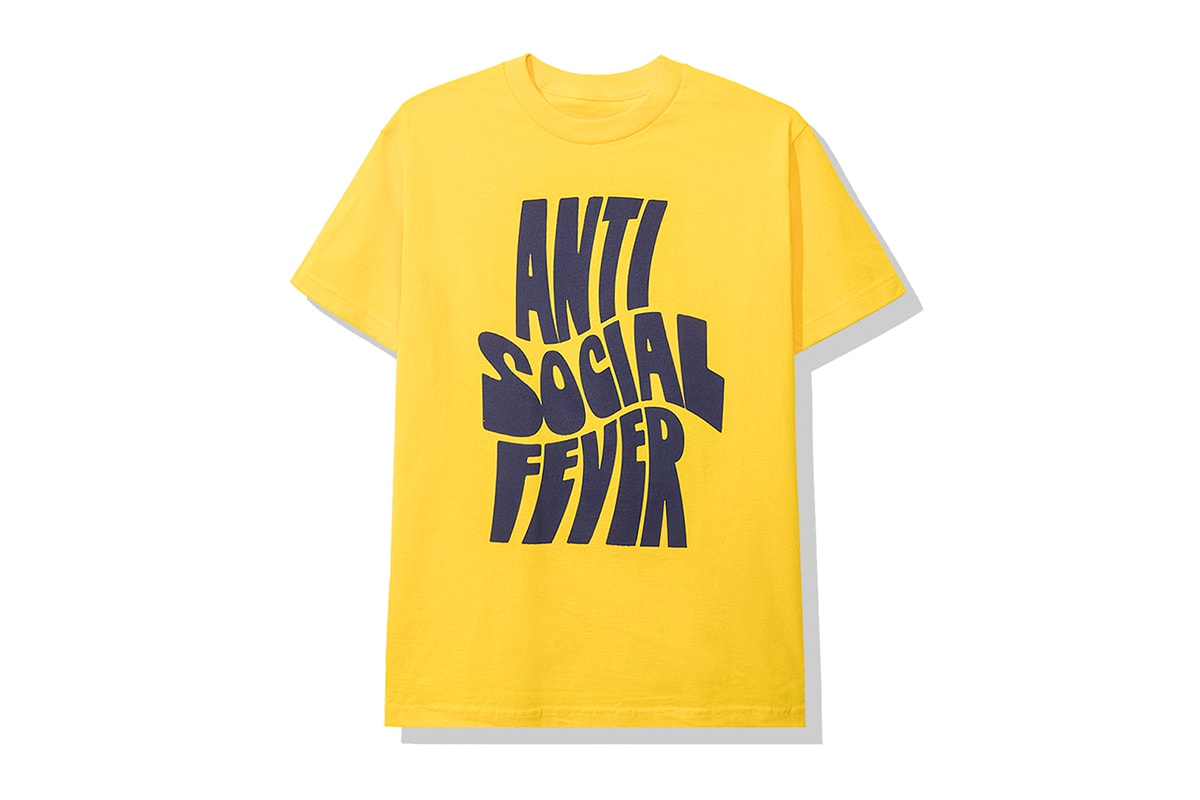 43 of 52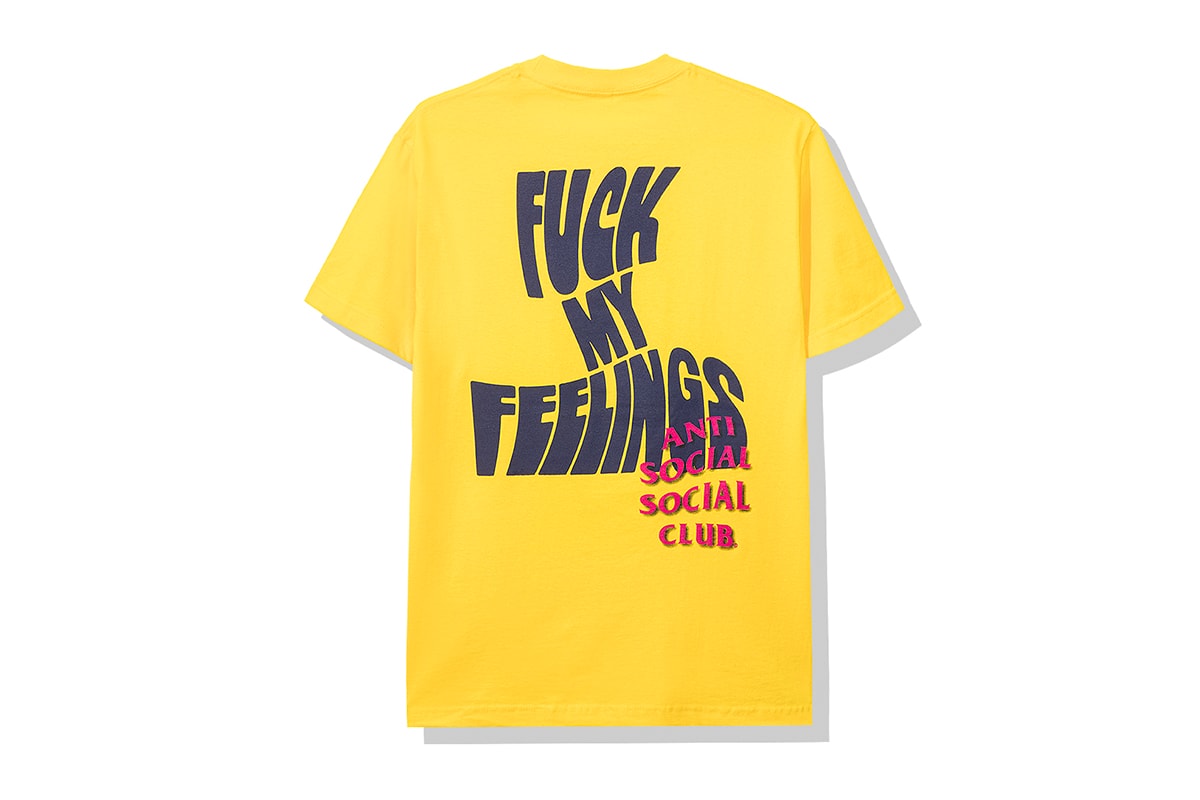 44 of 52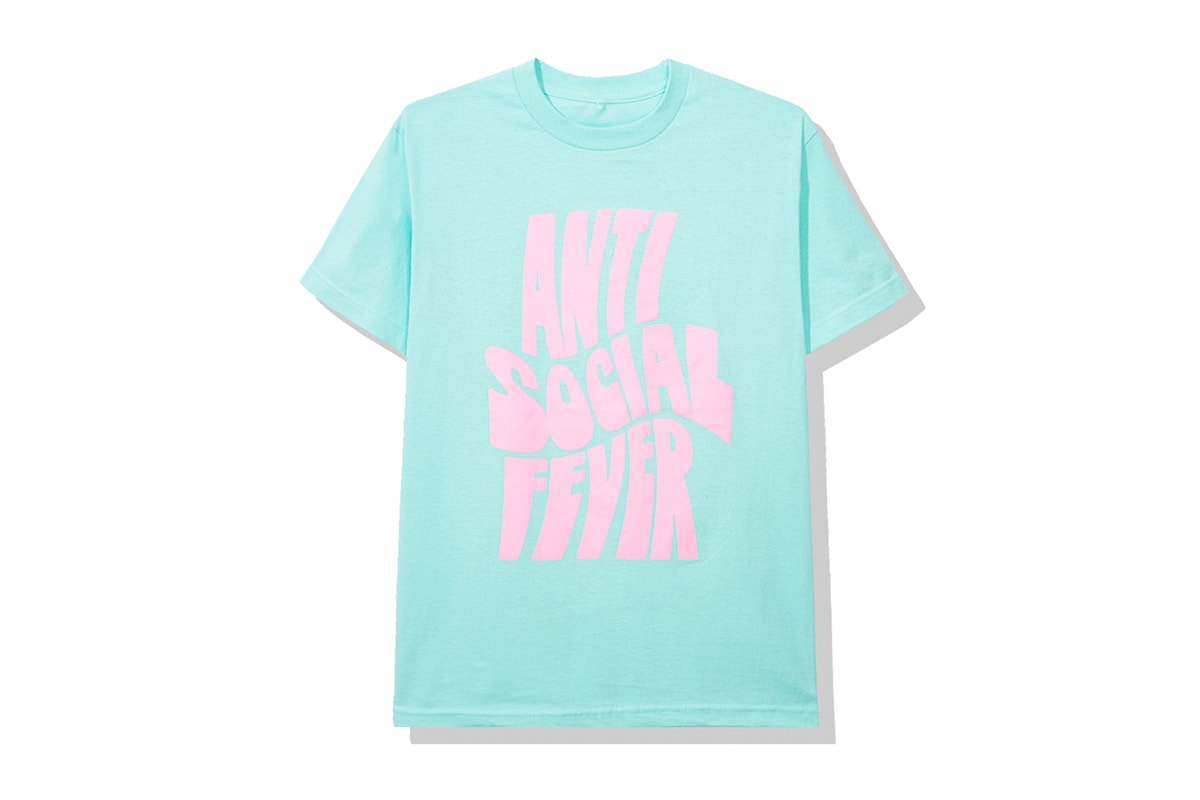 45 of 52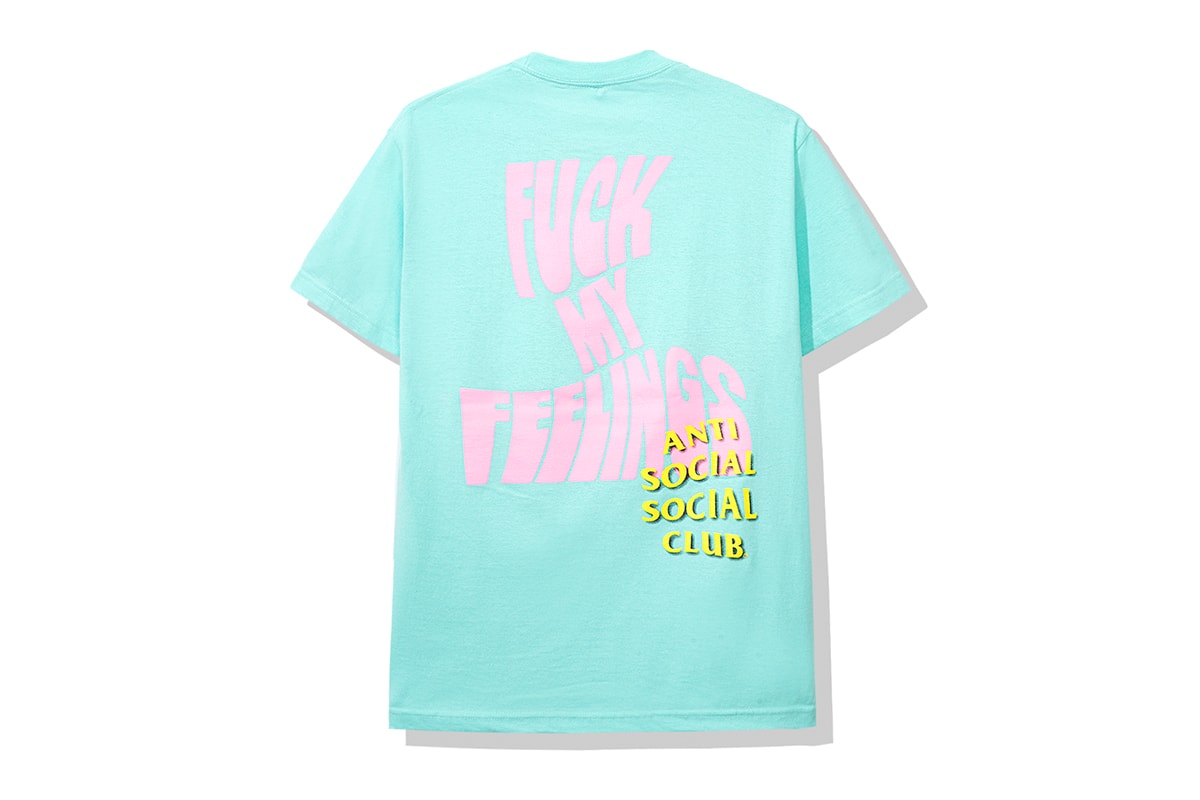 46 of 52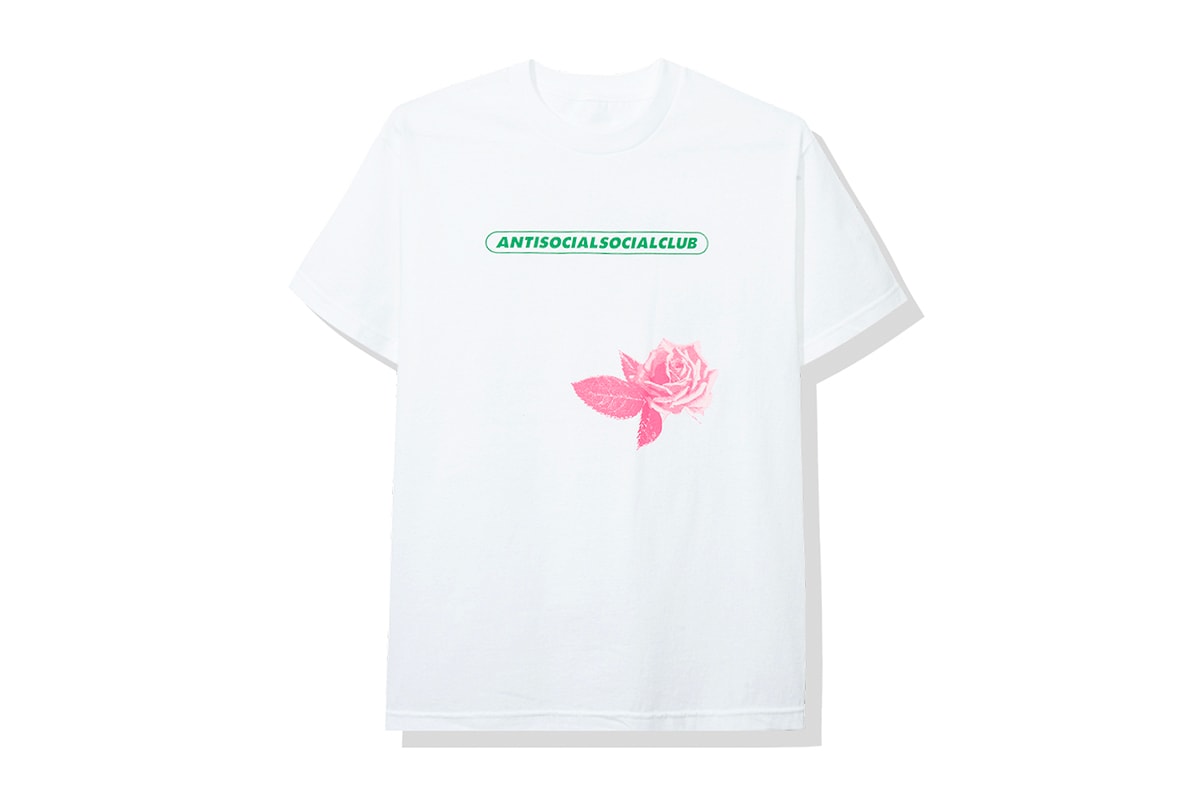 47 of 52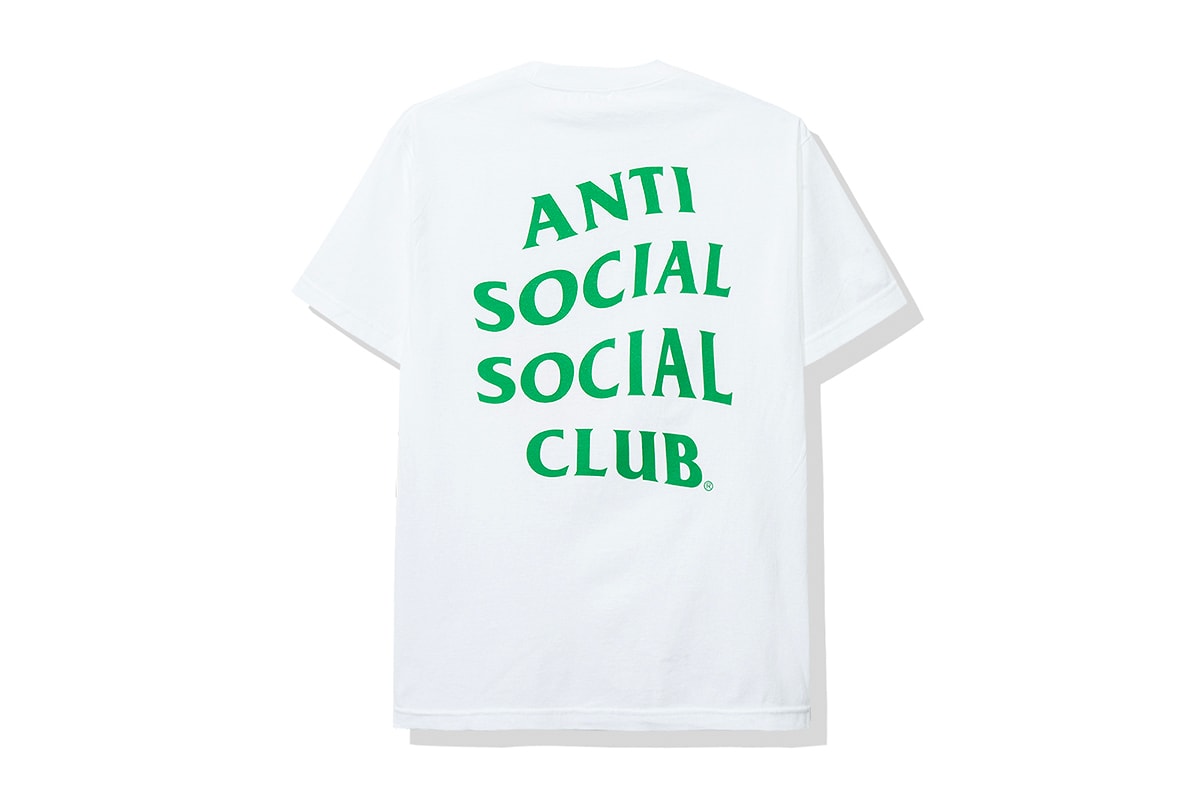 48 of 52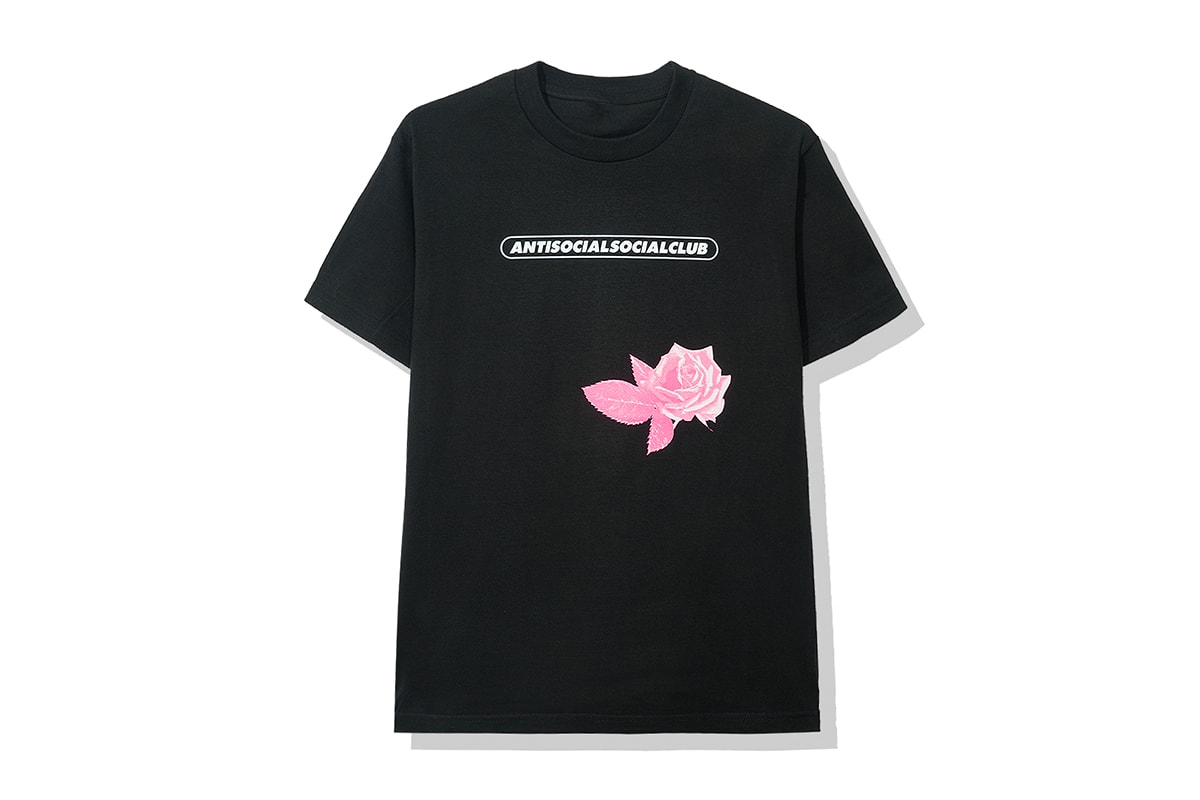 49 of 52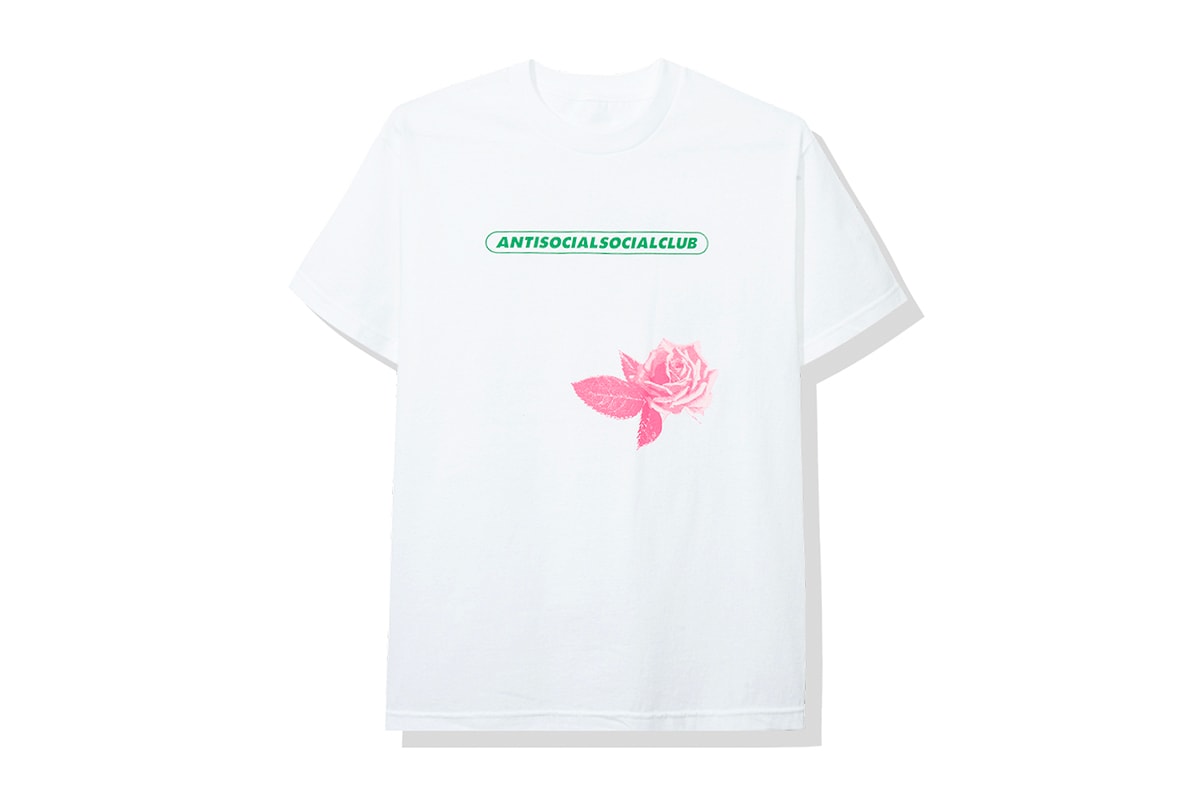 50 of 52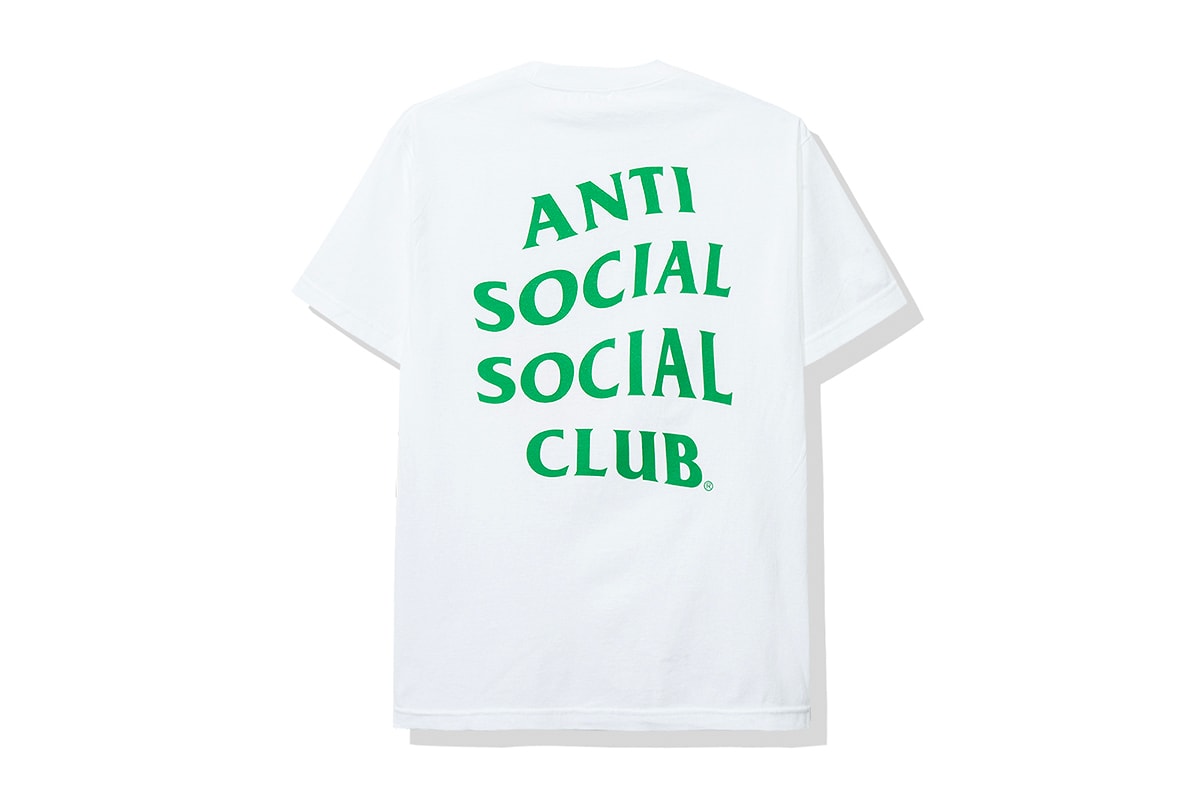 51 of 52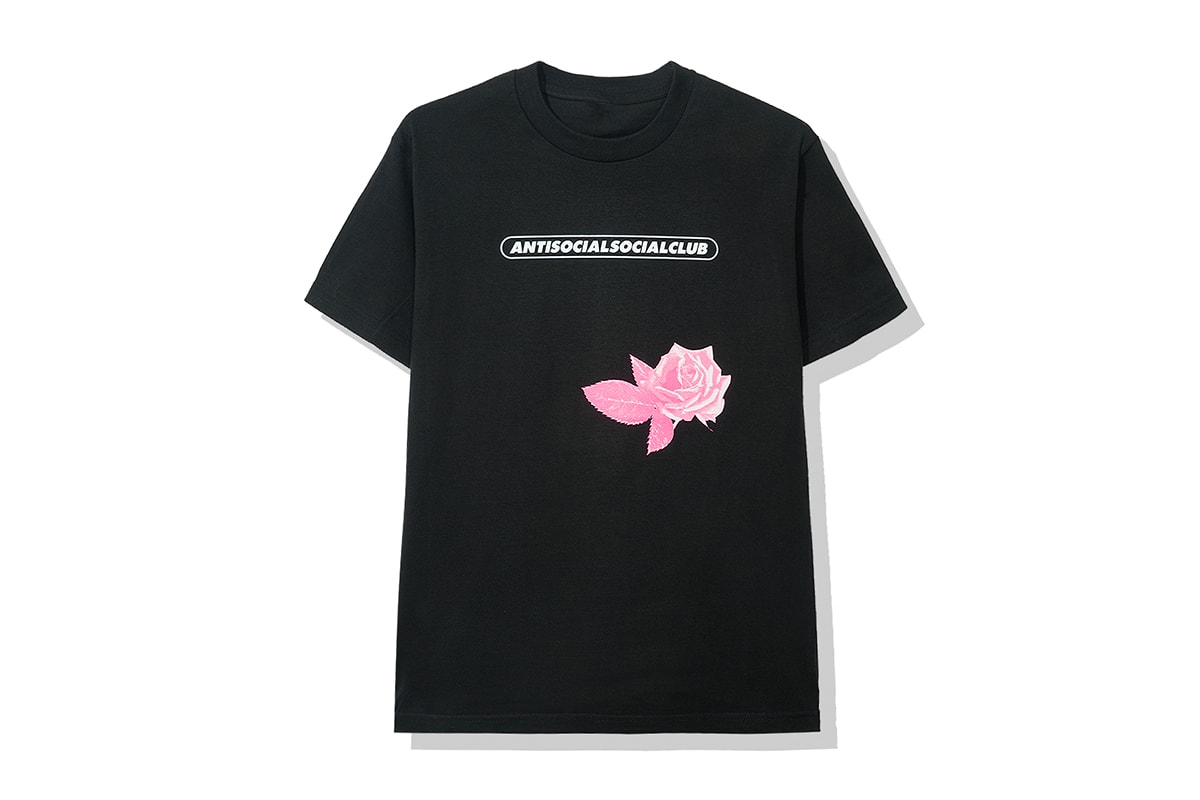 52 of 52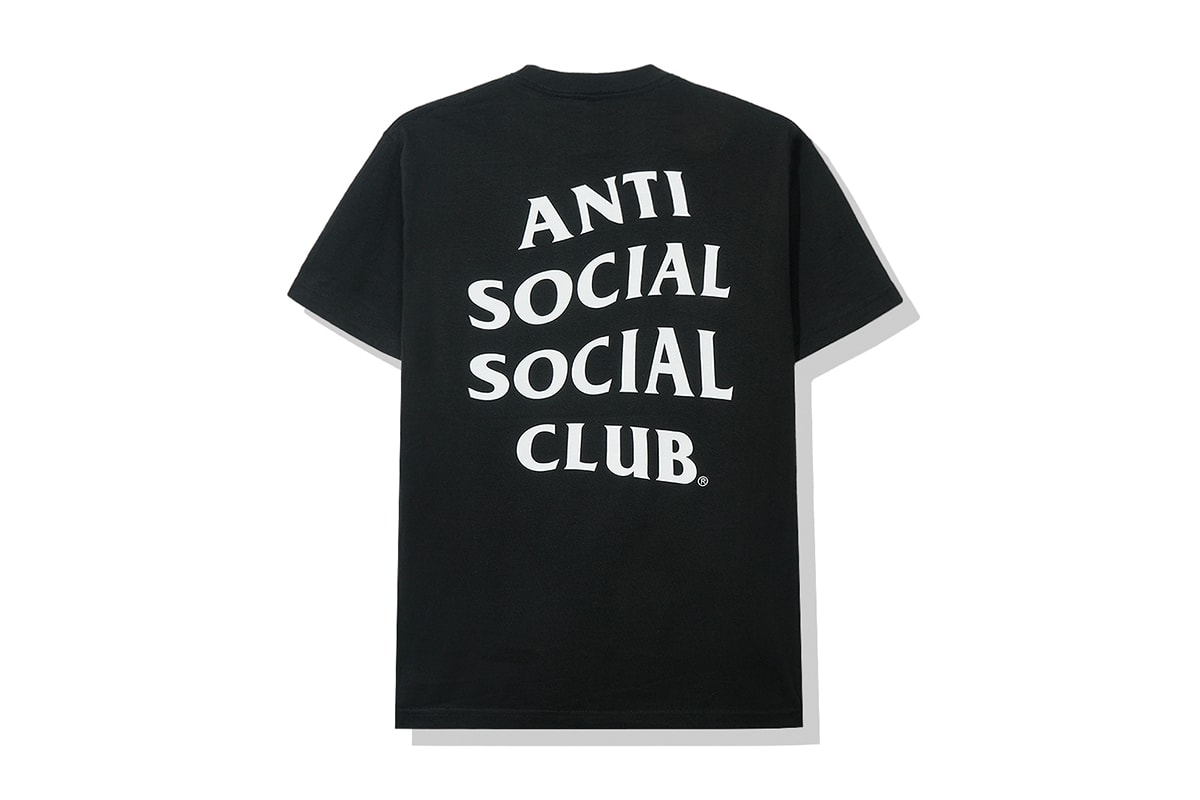 Hats
1 of 6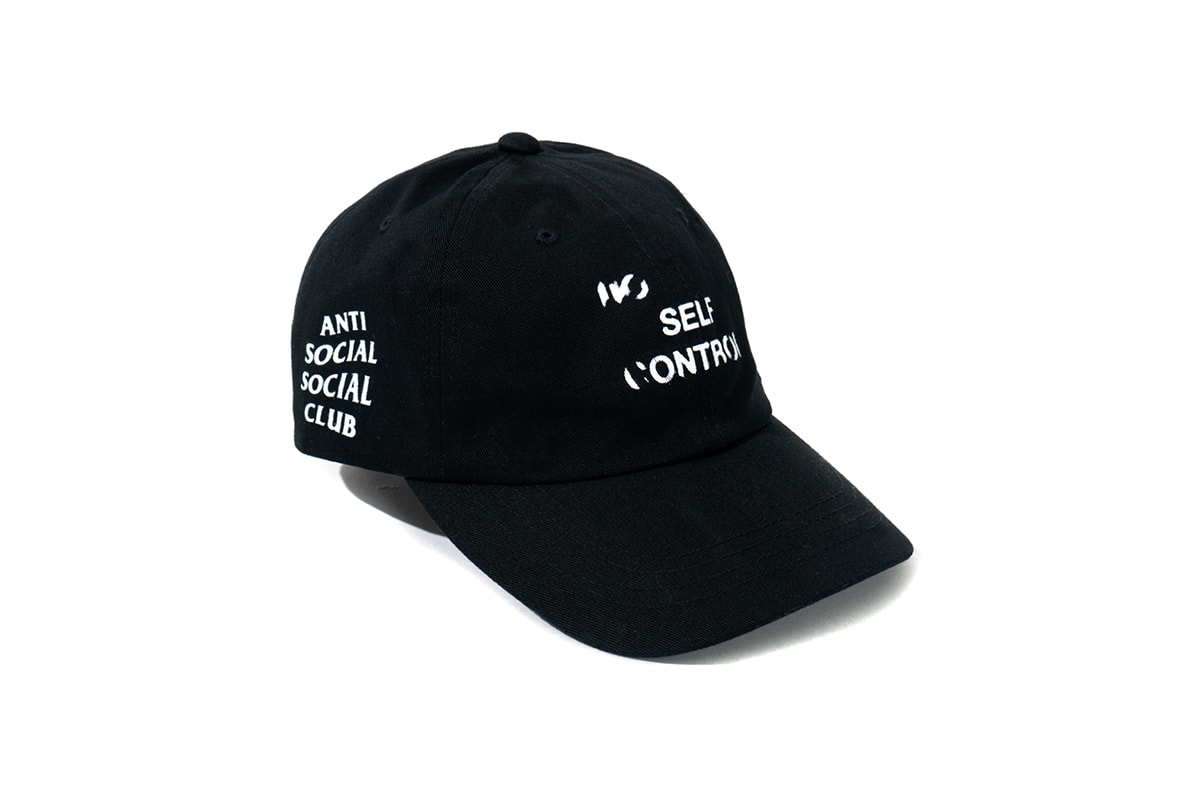 2 of 6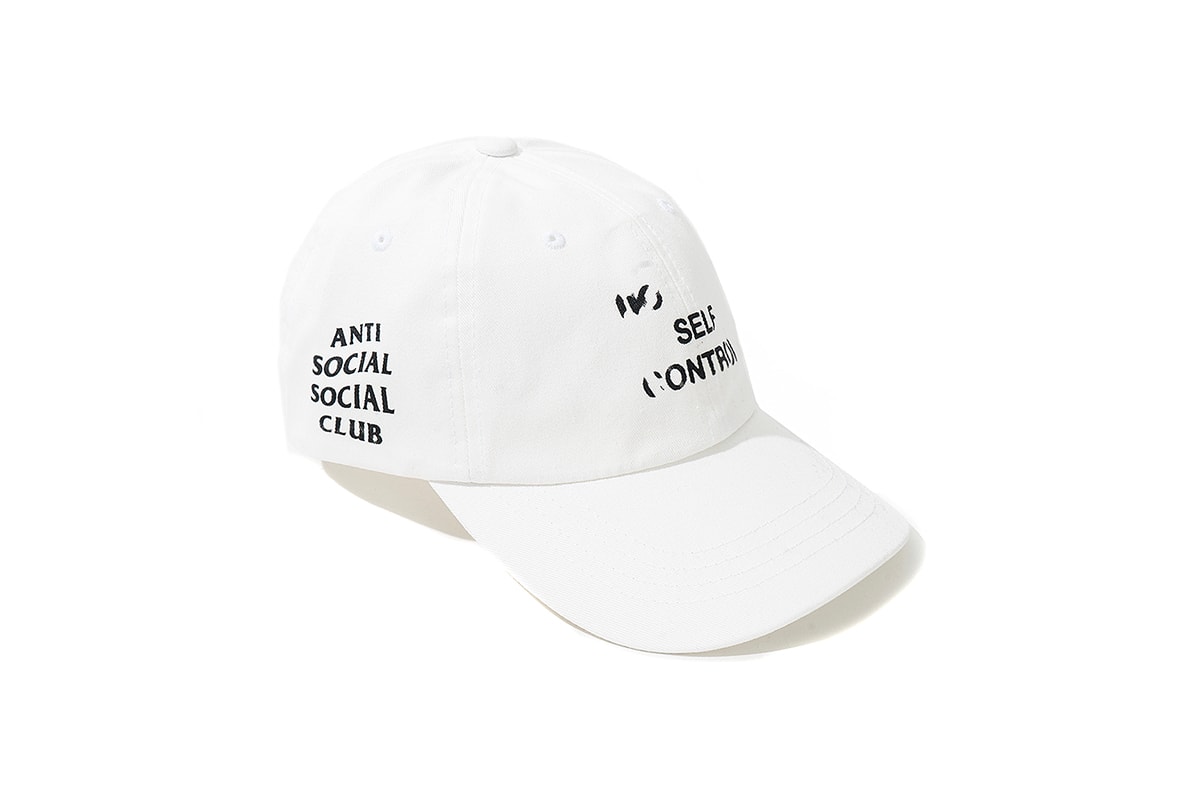 3 of 6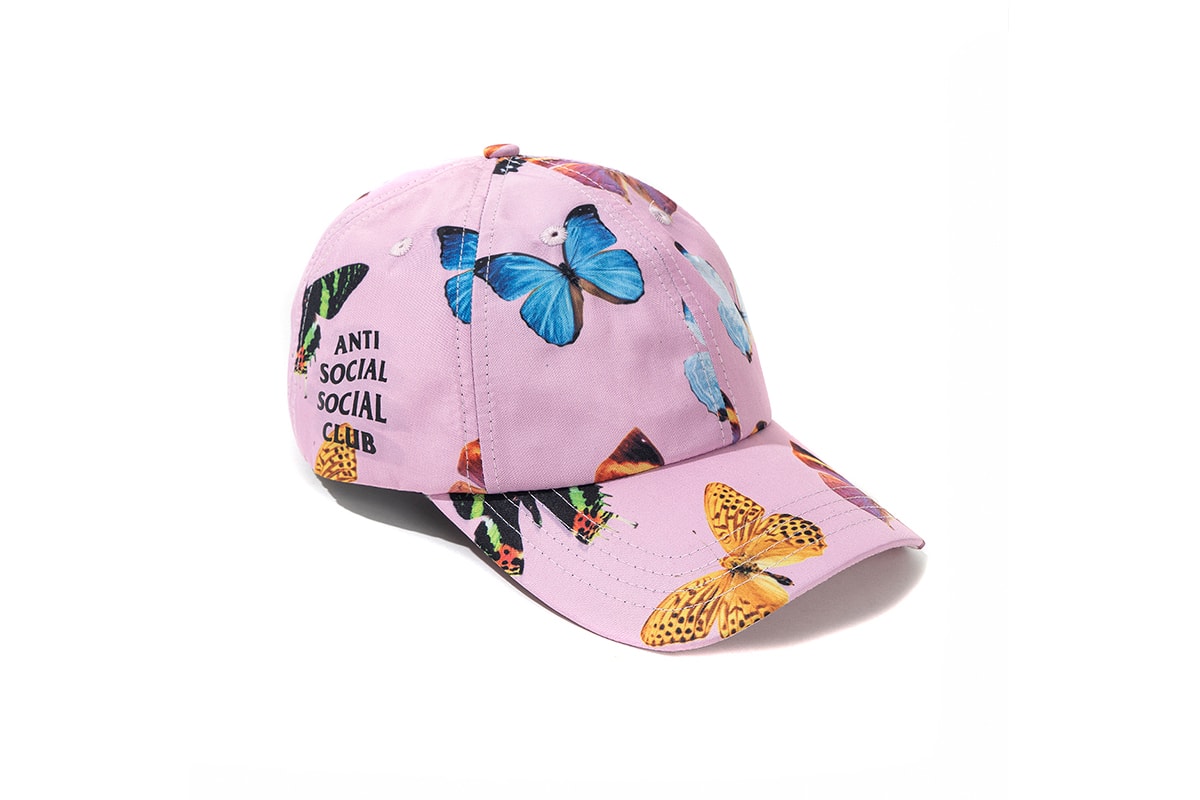 4 of 6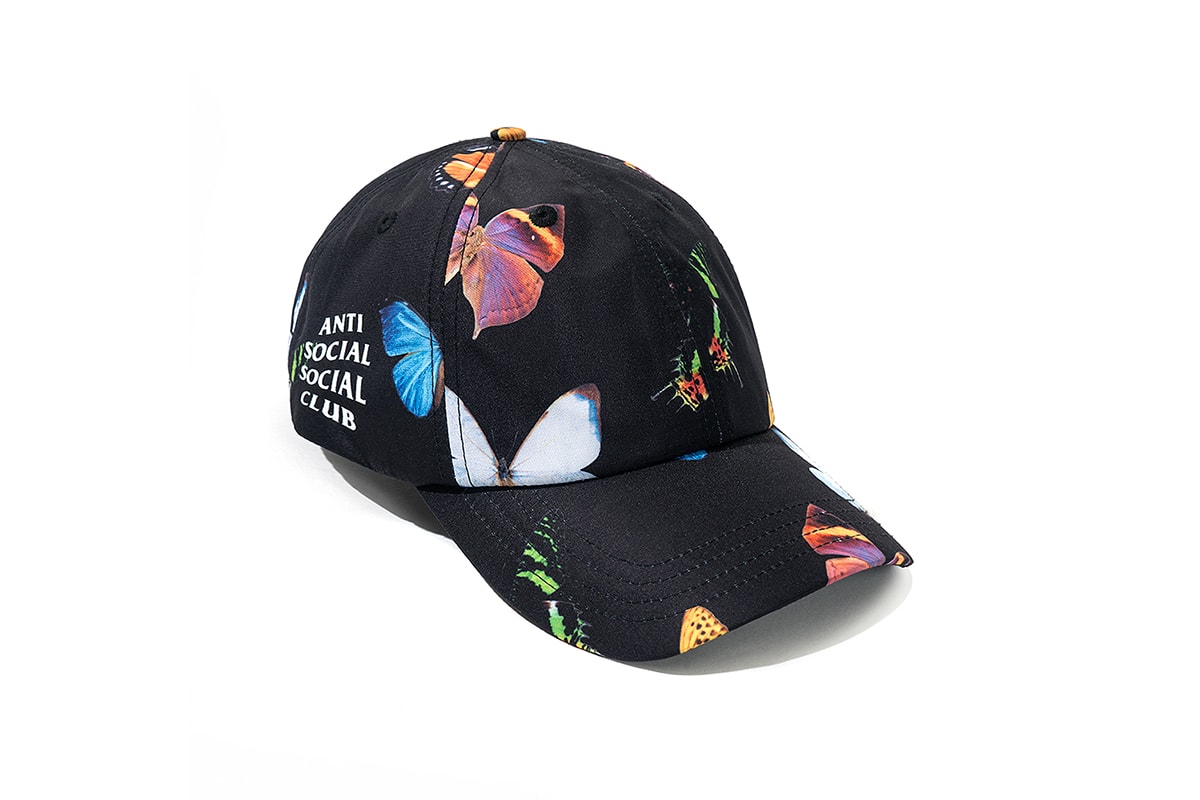 5 of 6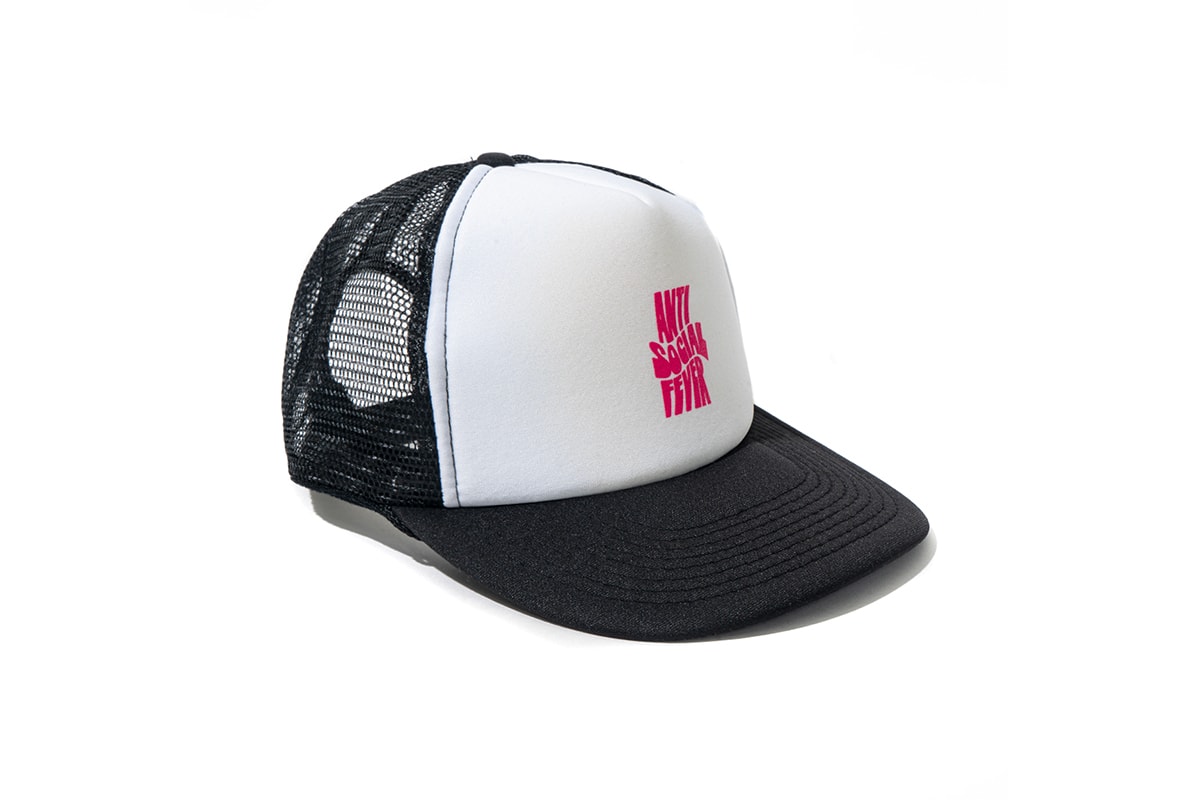 6 of 6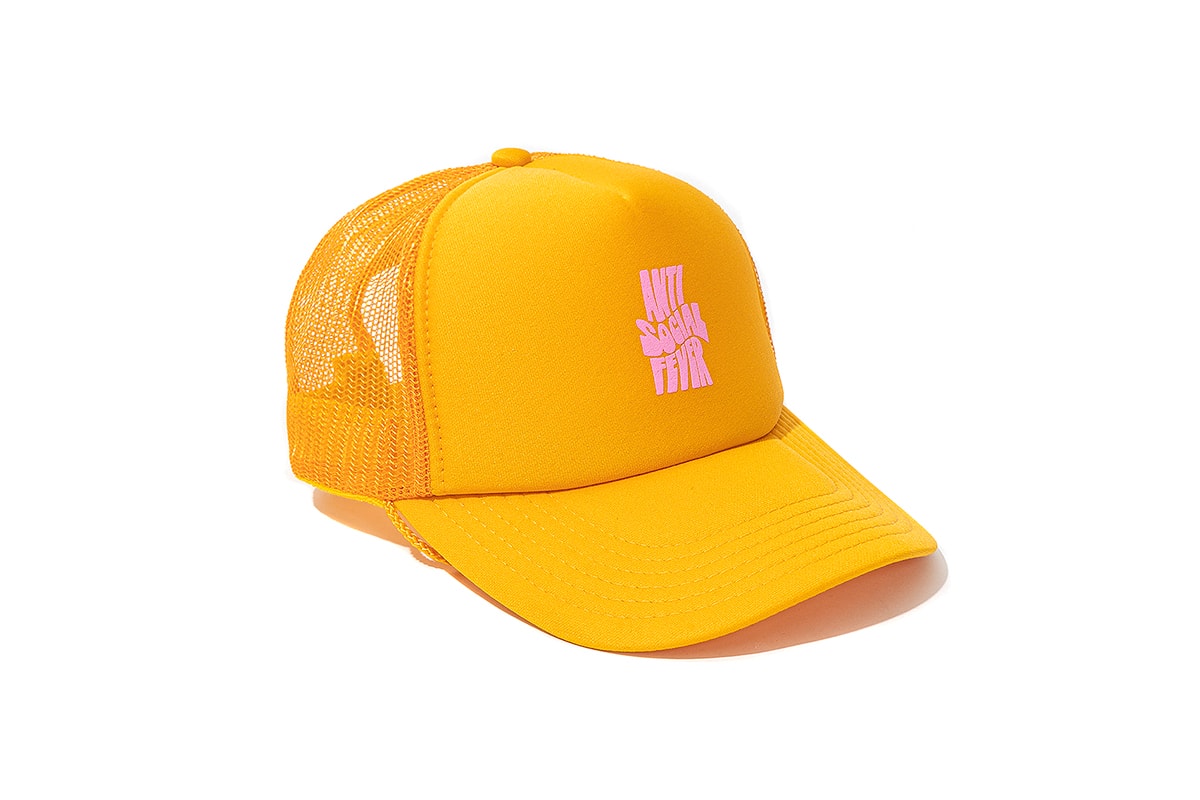 Accessories
1 of 31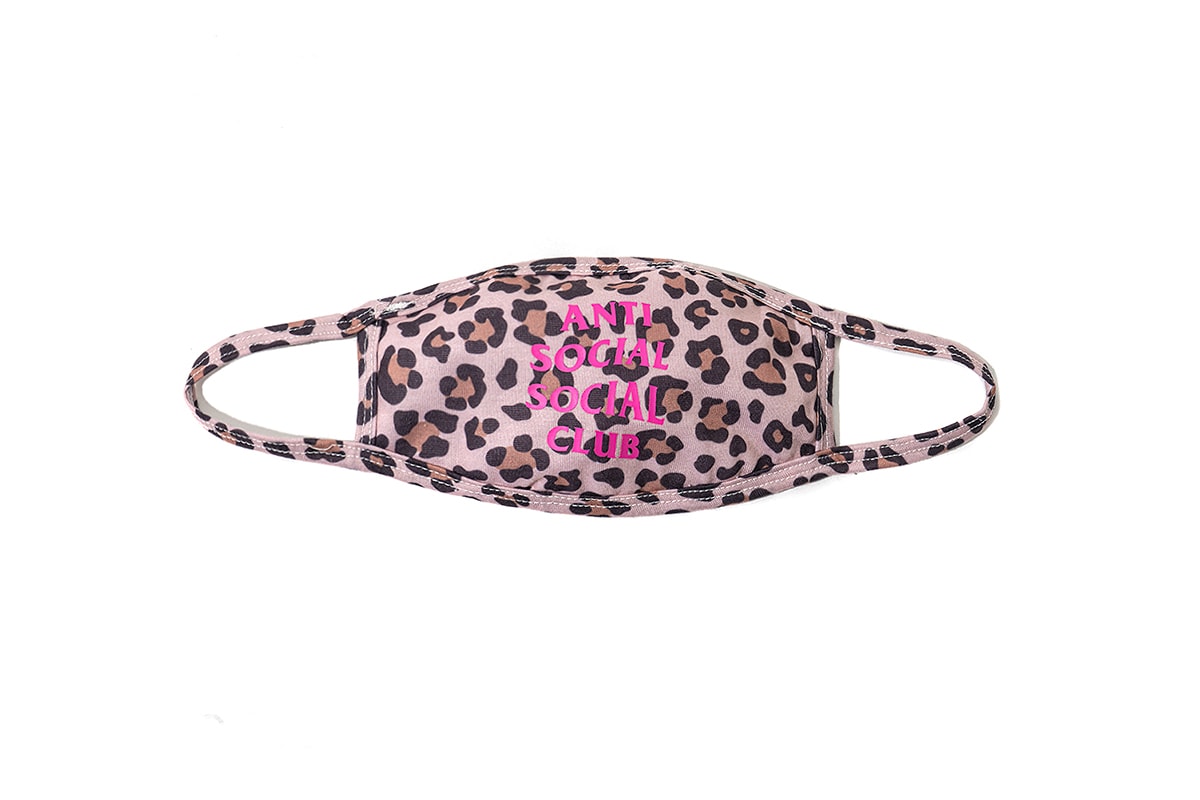 2 of 31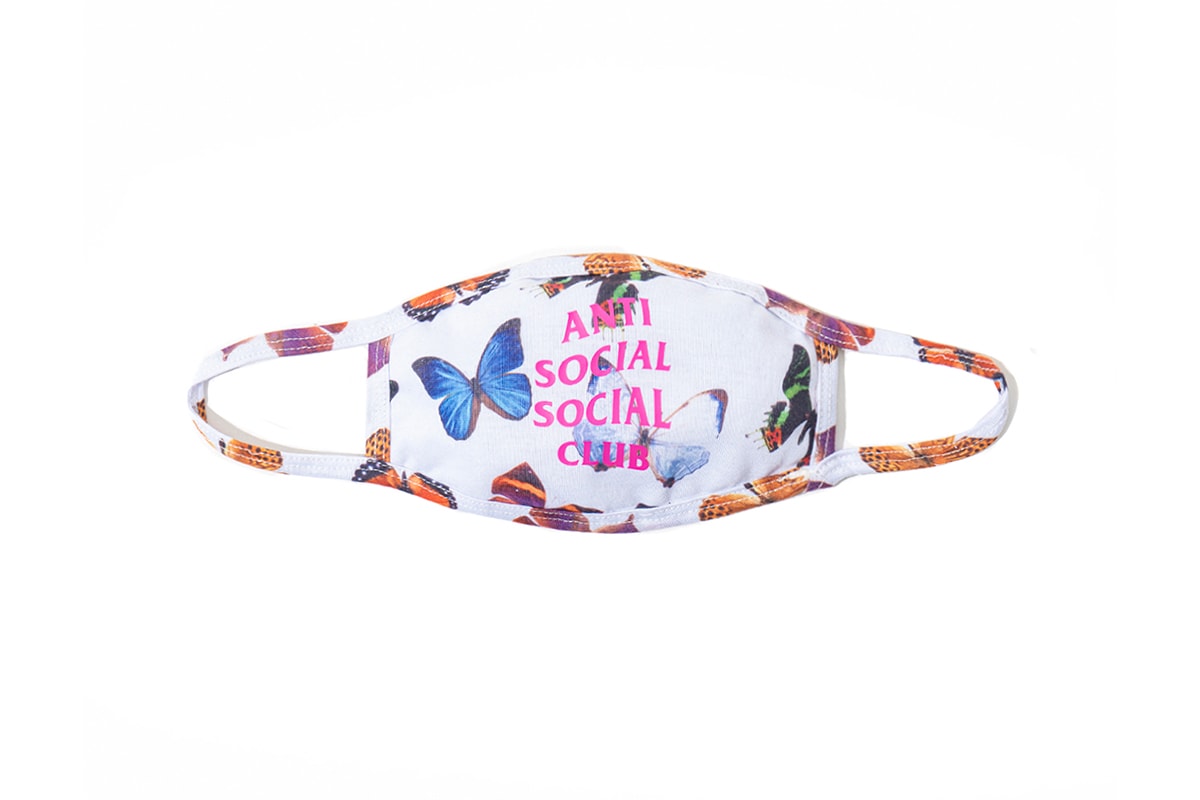 3 of 31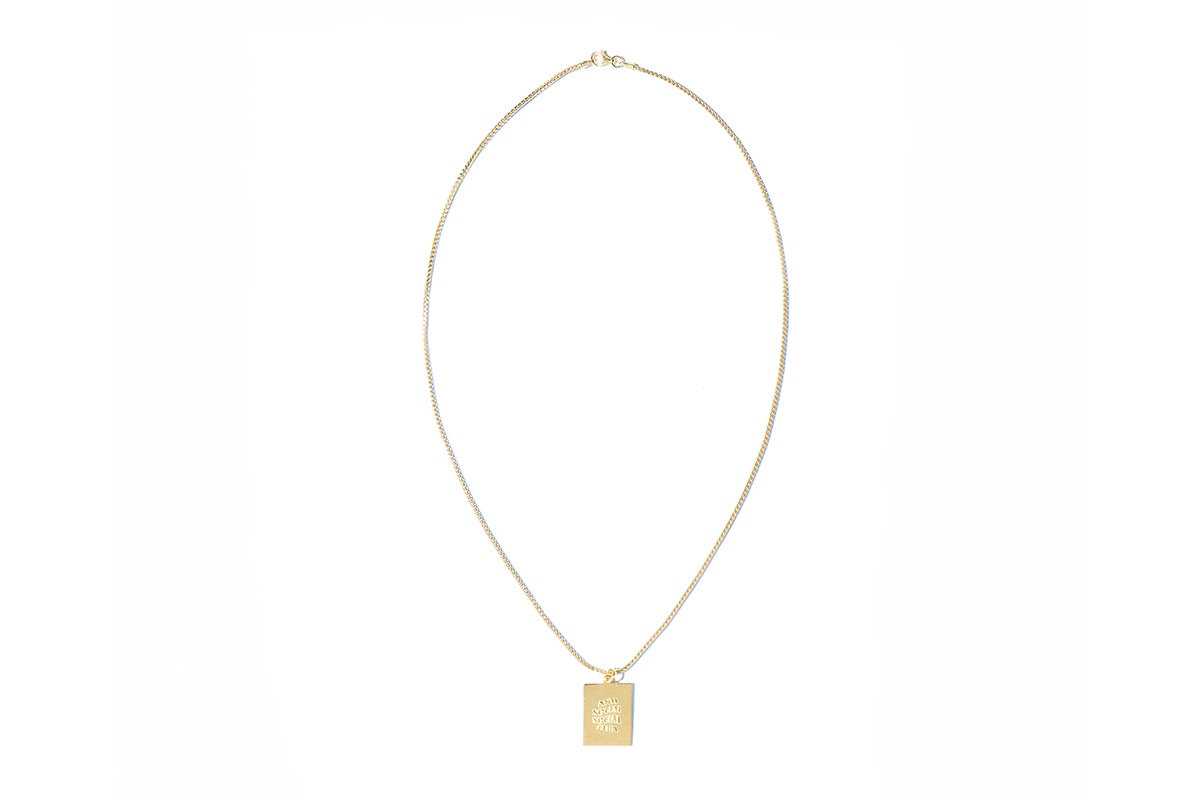 4 of 31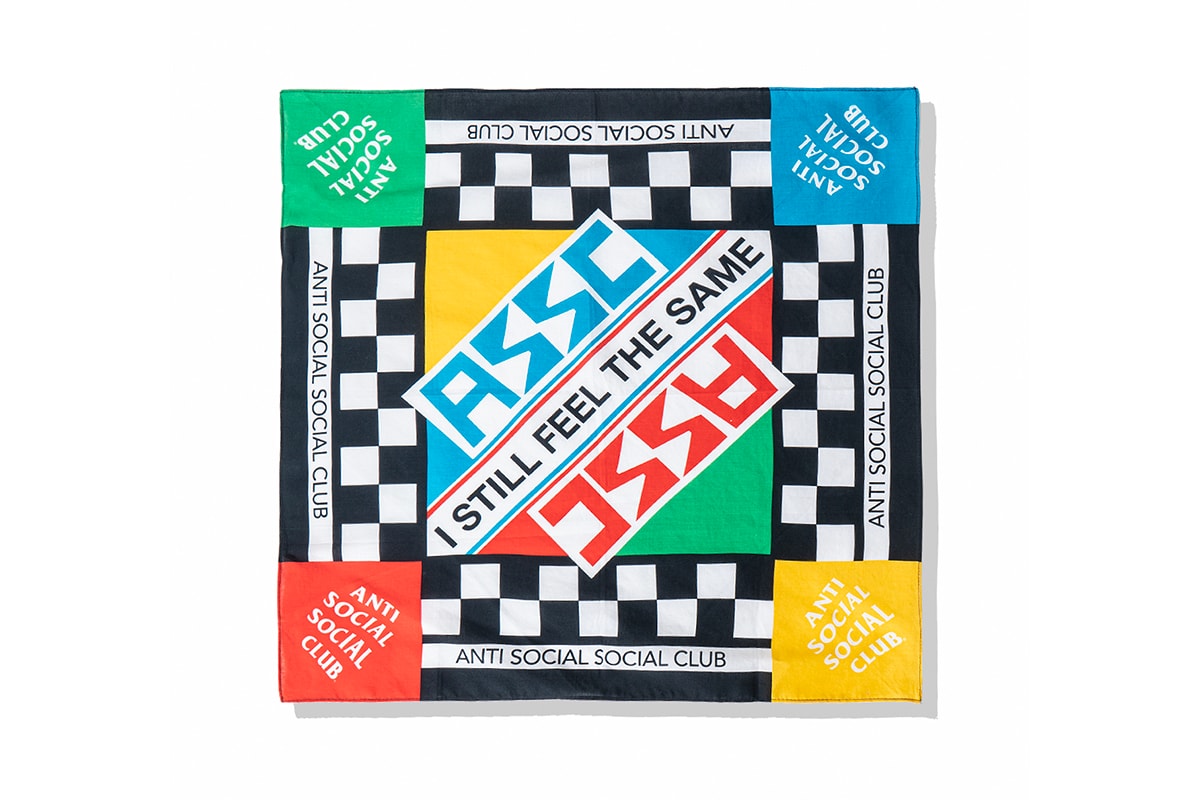 5 of 31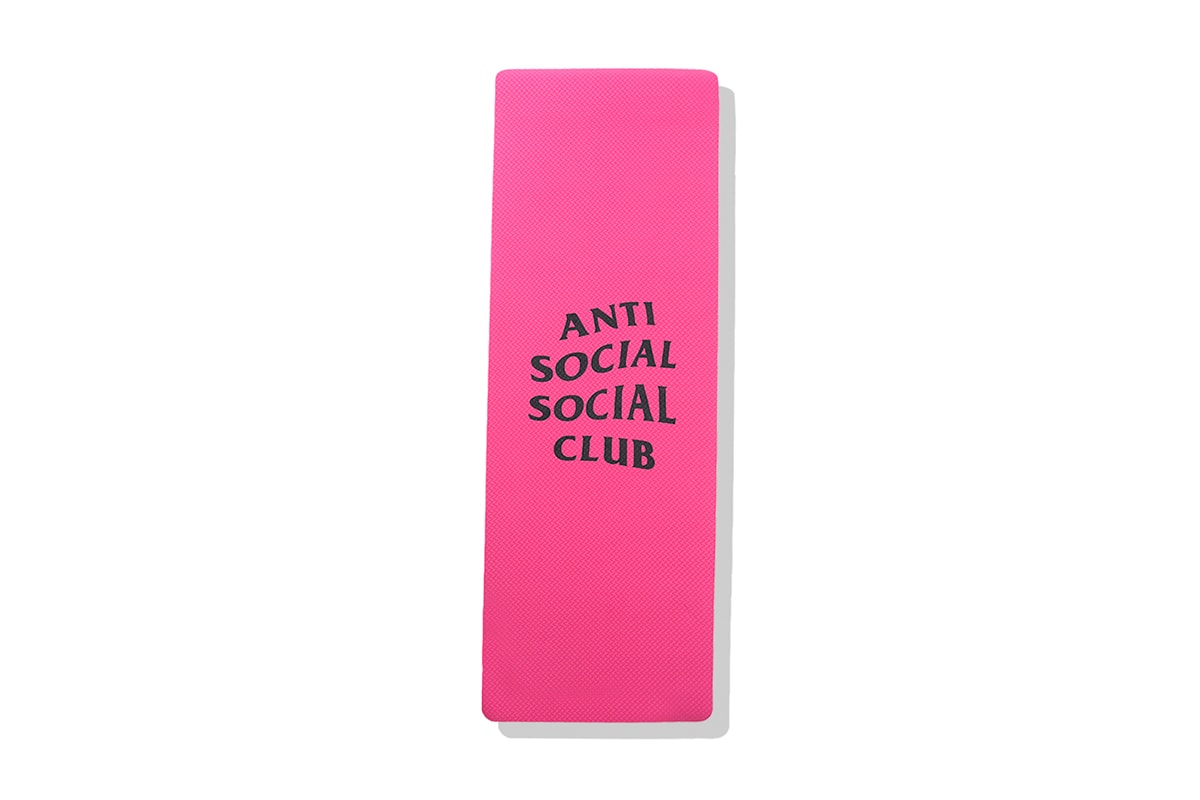 6 of 31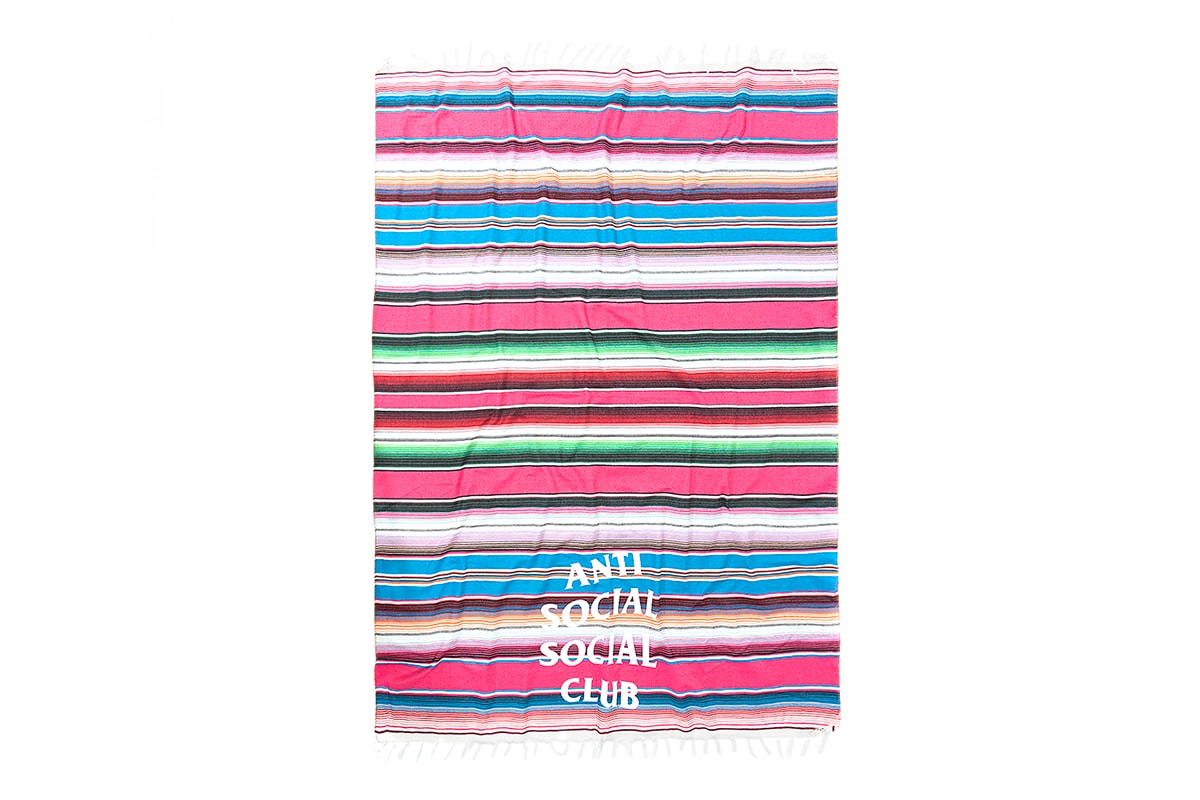 7 of 31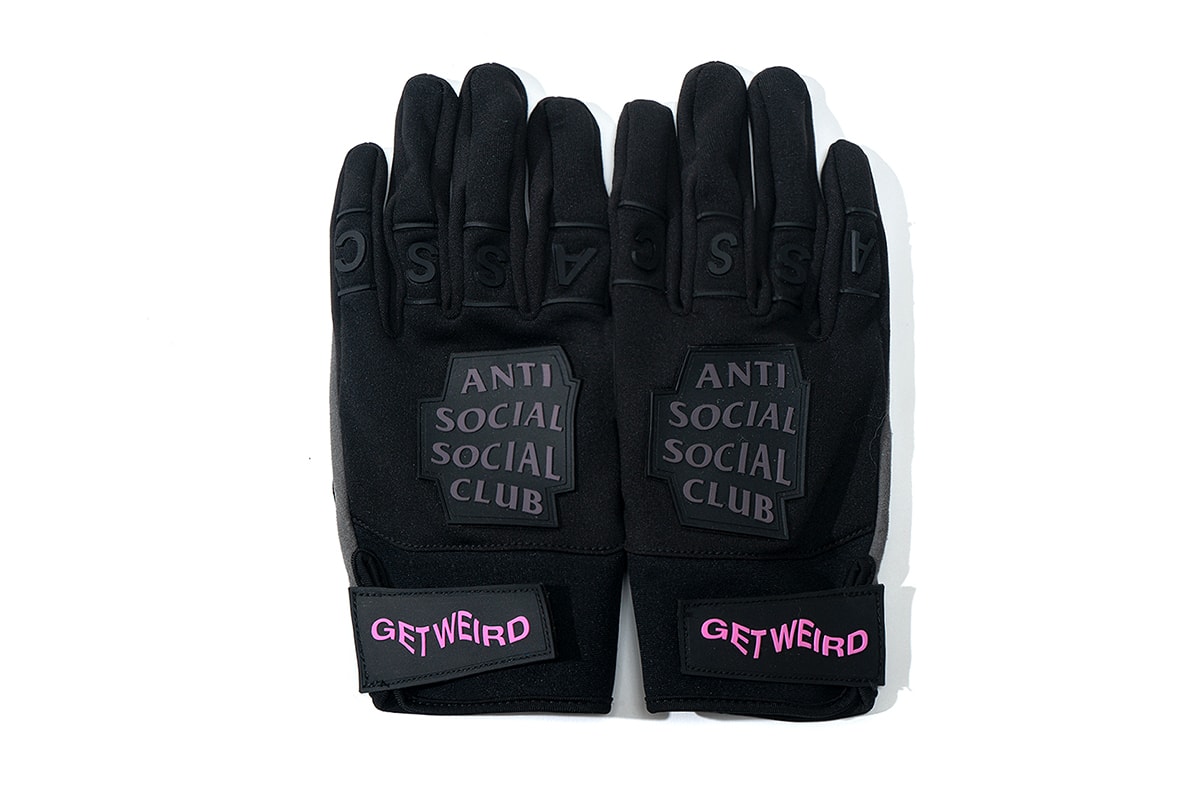 8 of 31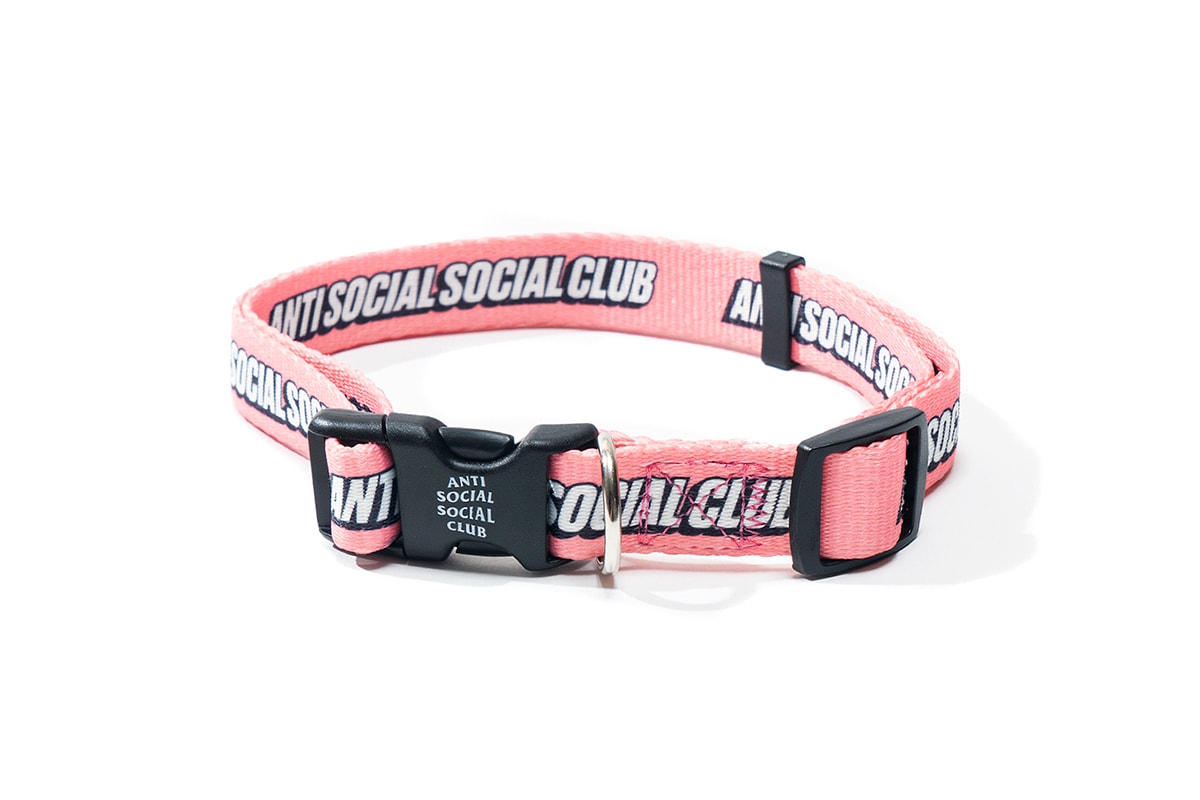 9 of 31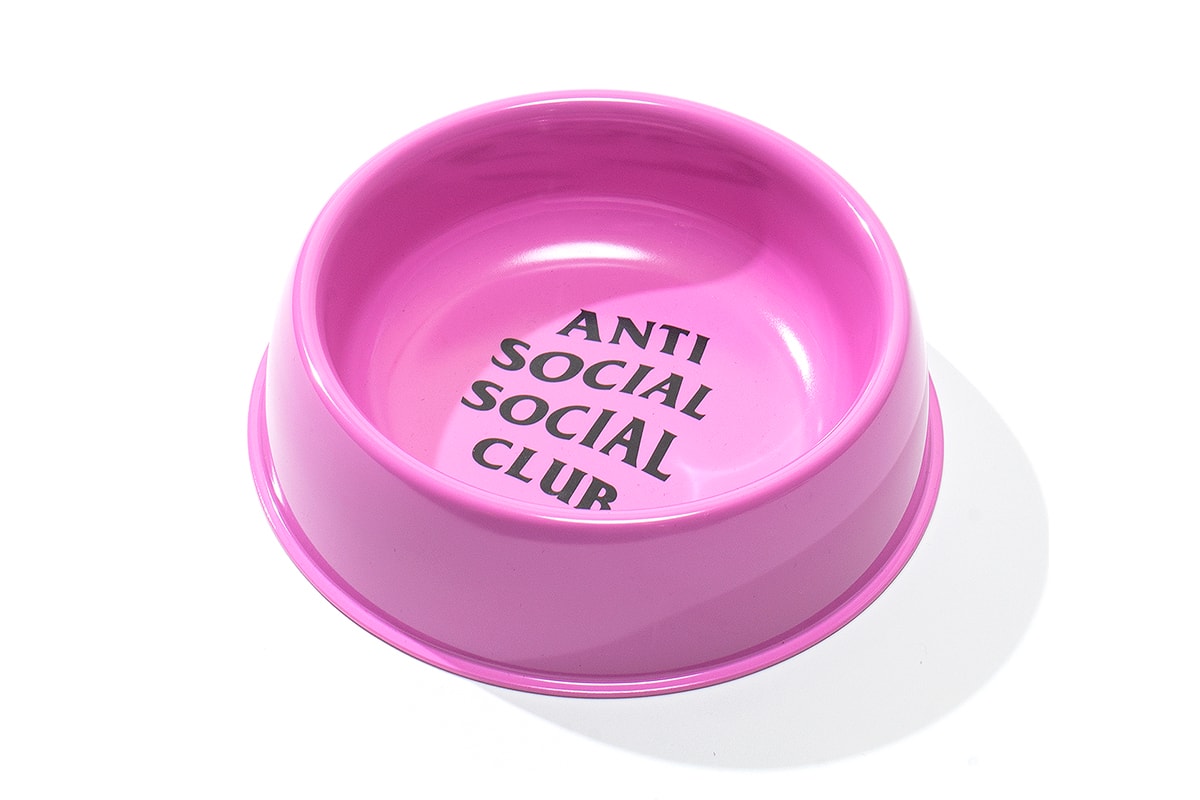 10 of 31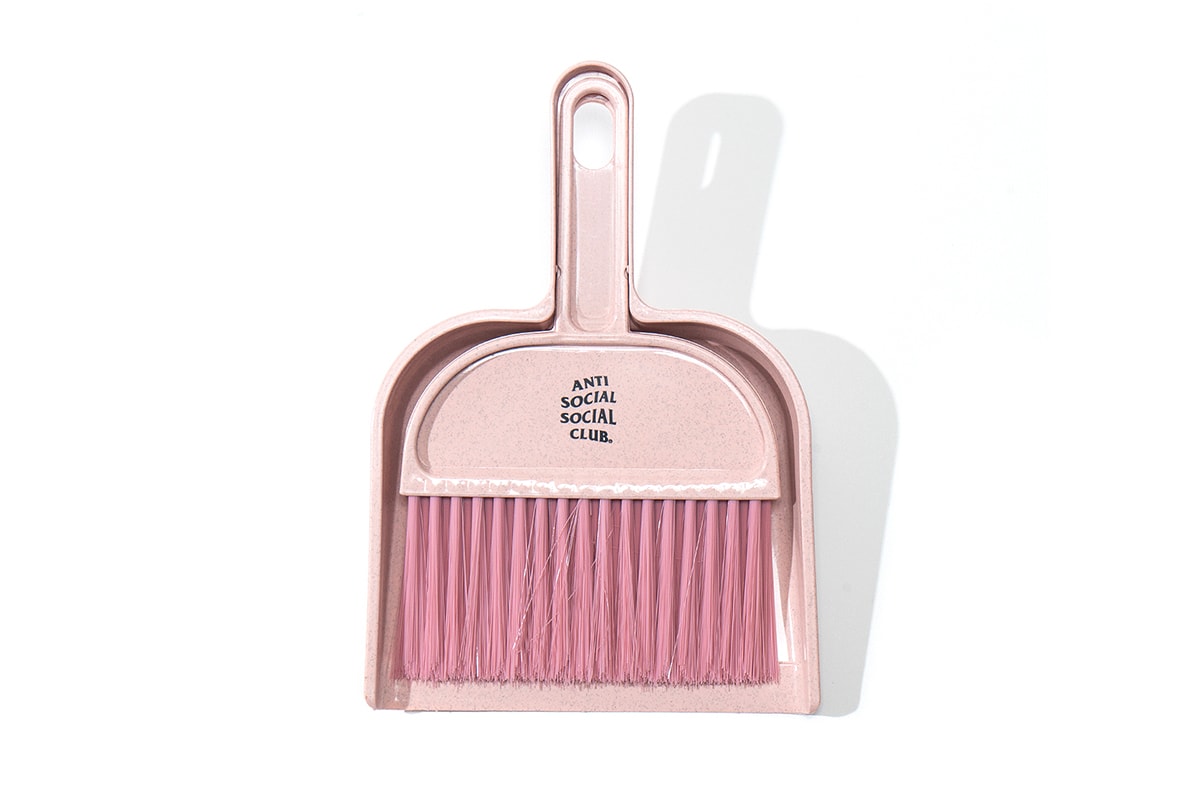 11 of 31
12 of 31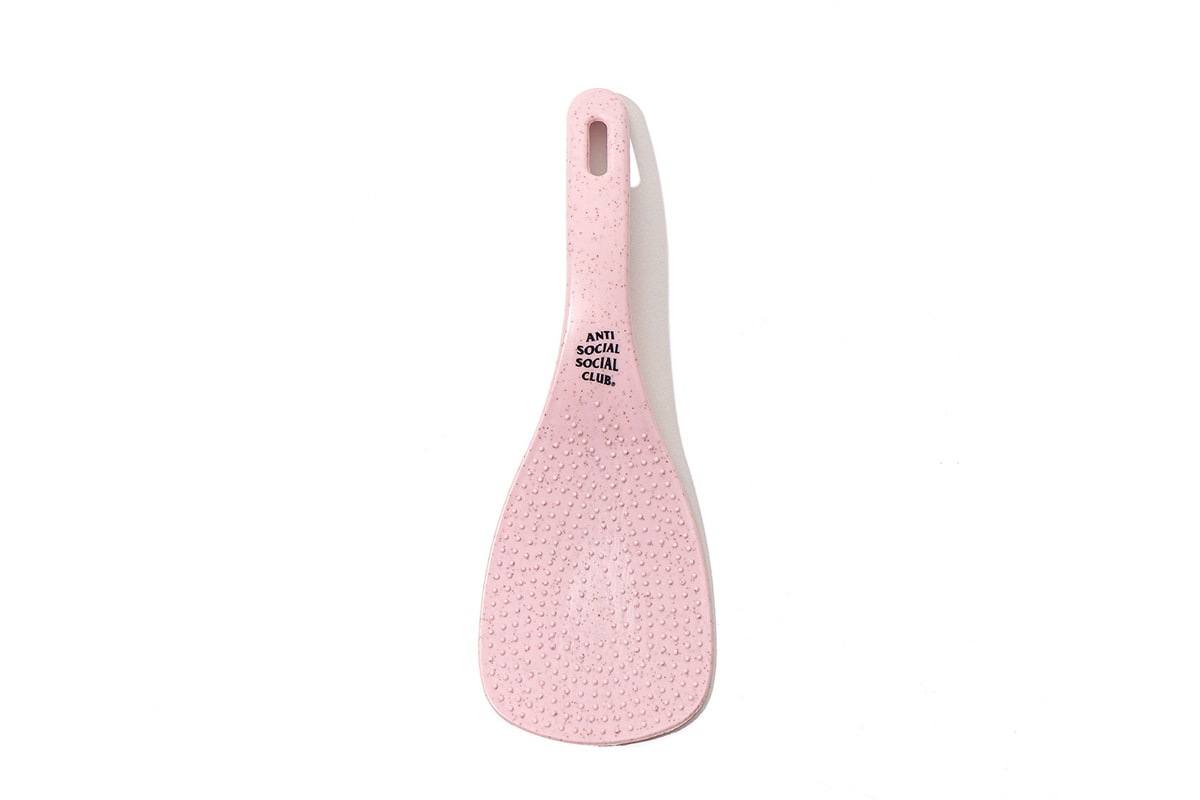 13 of 31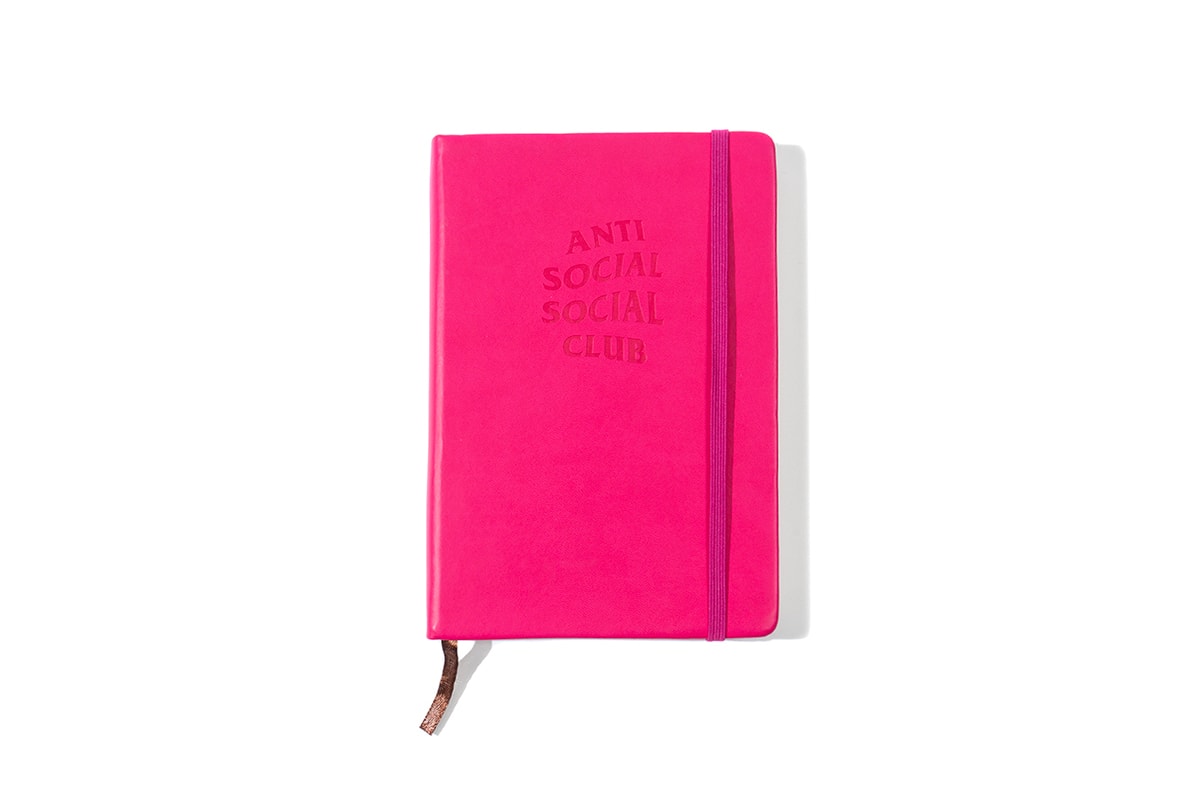 14 of 31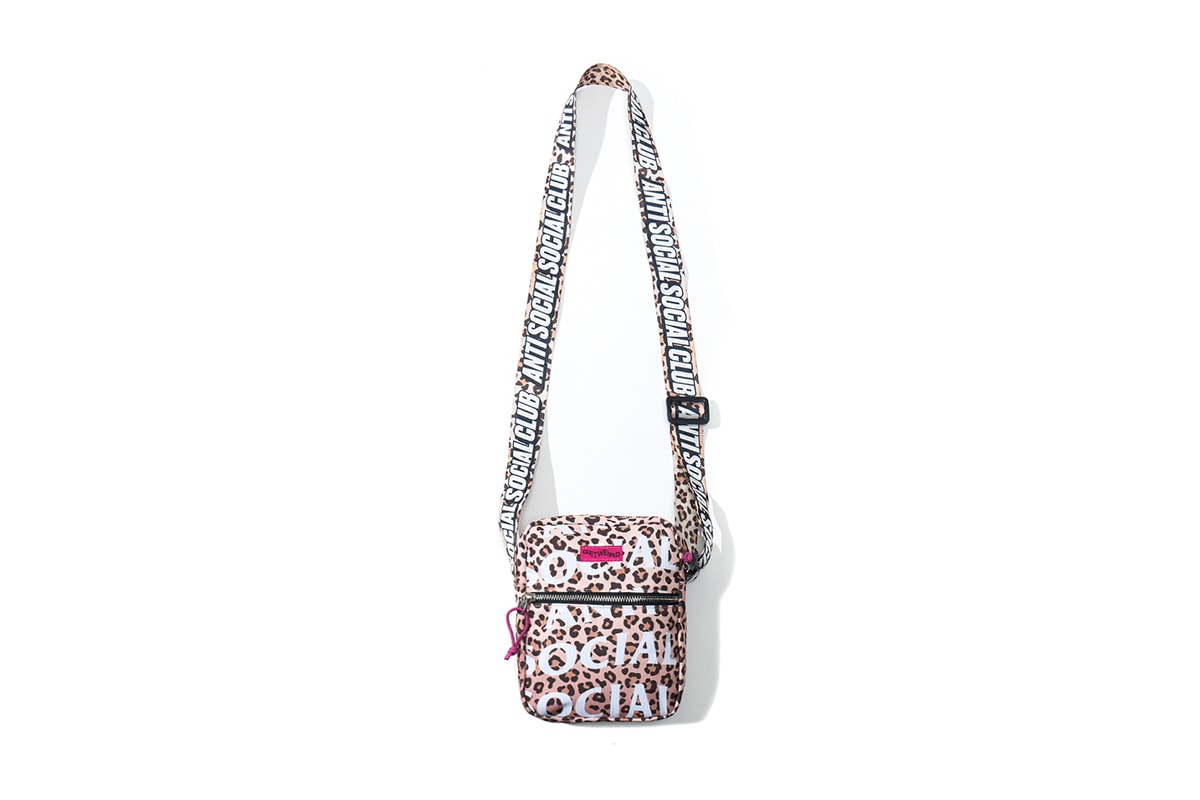 15 of 31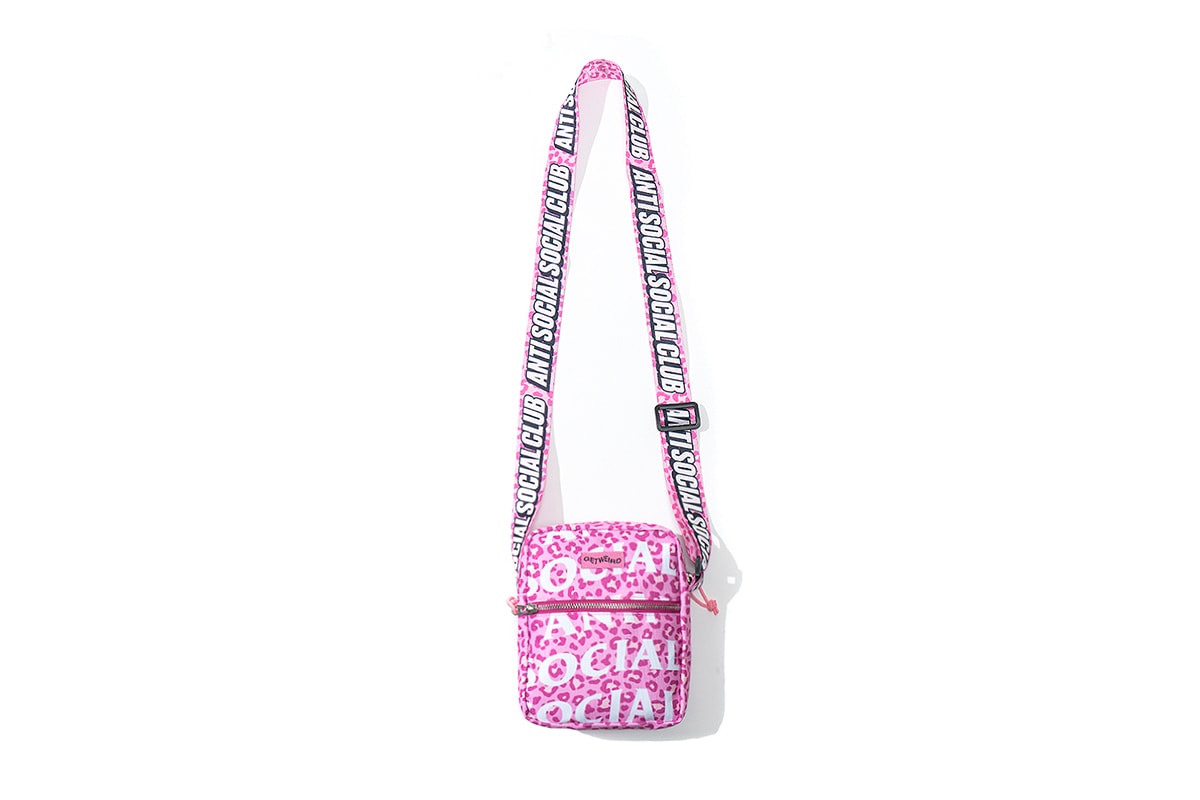 16 of 31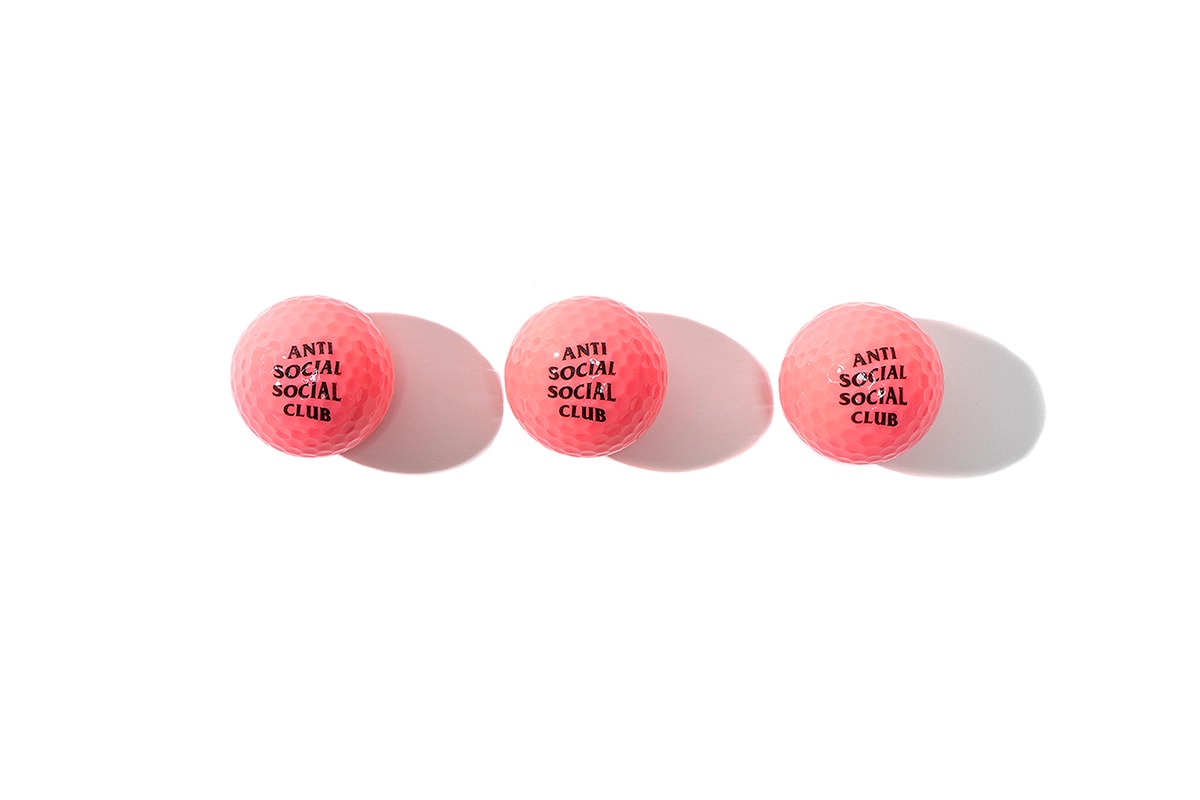 17 of 31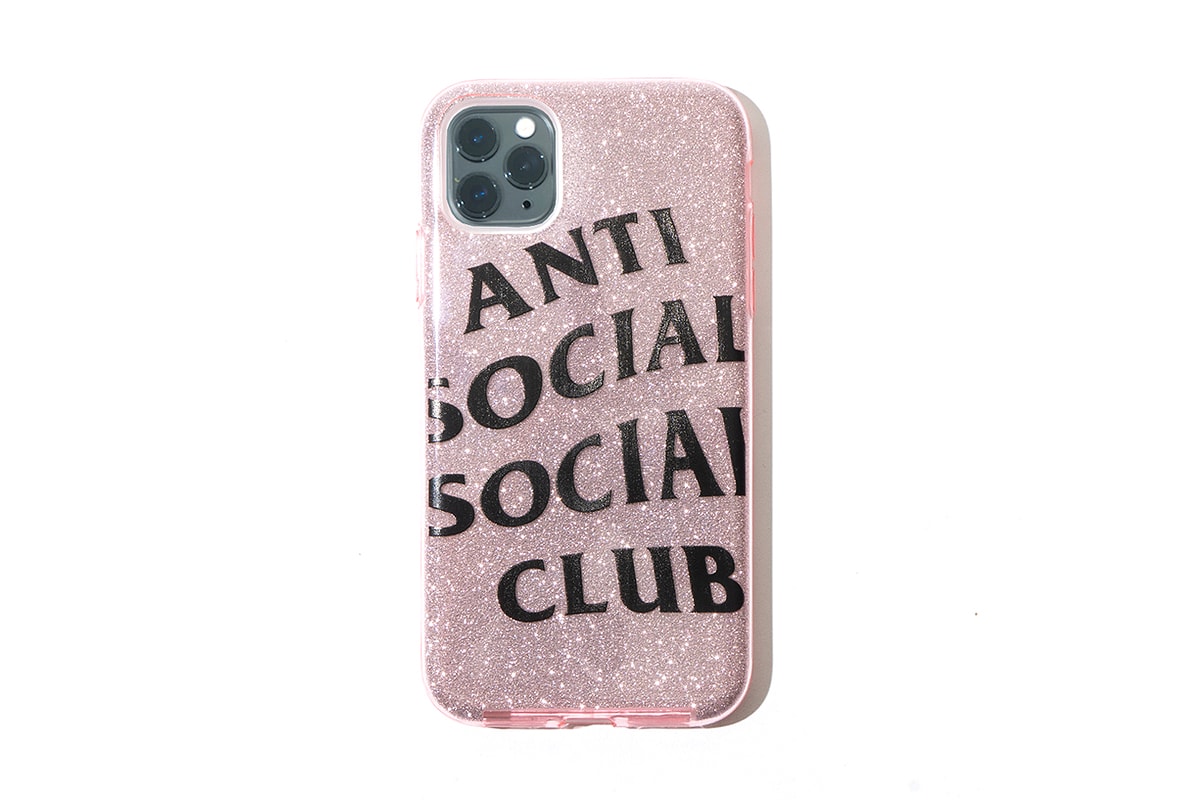 18 of 31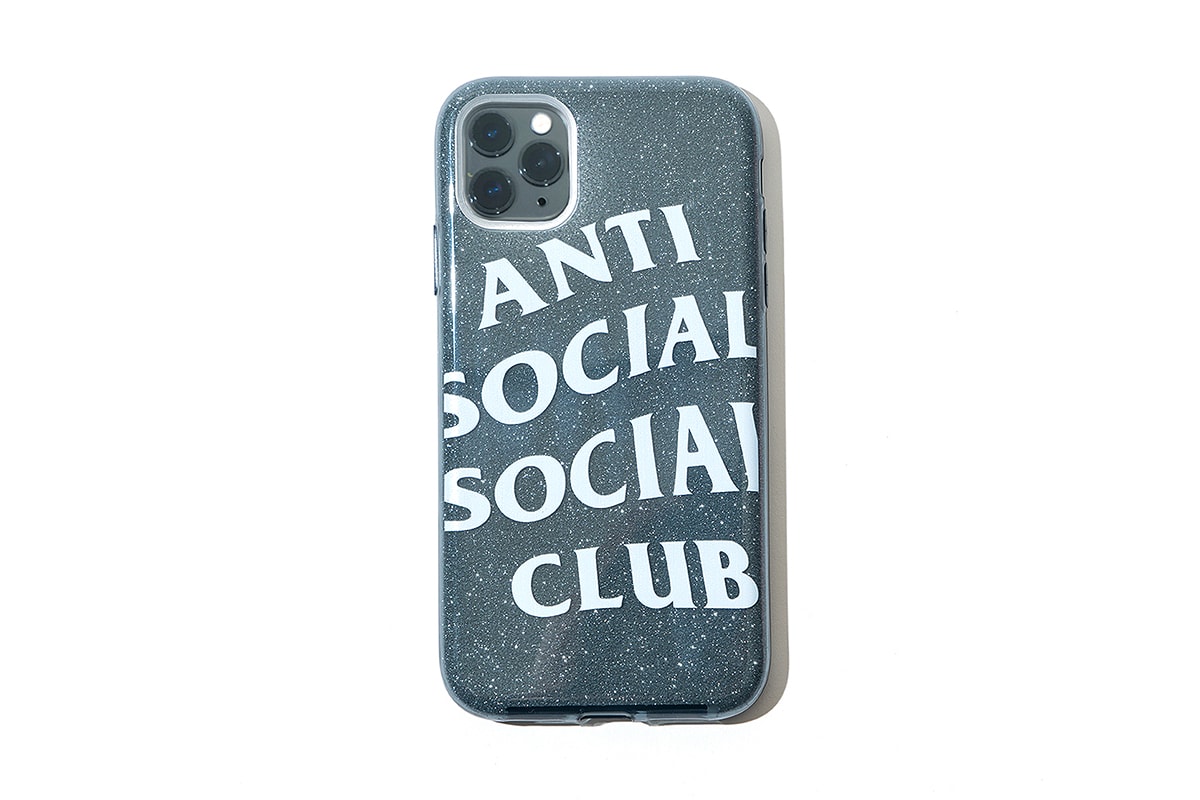 19 of 31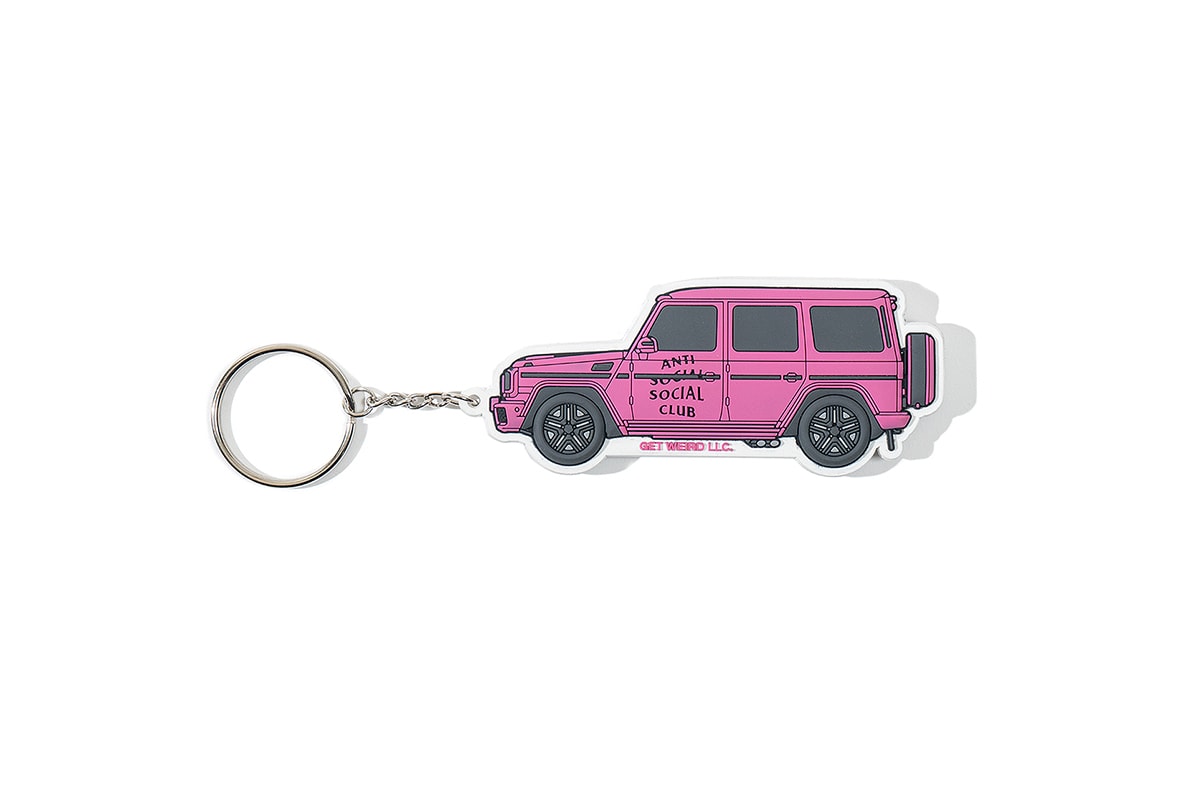 20 of 31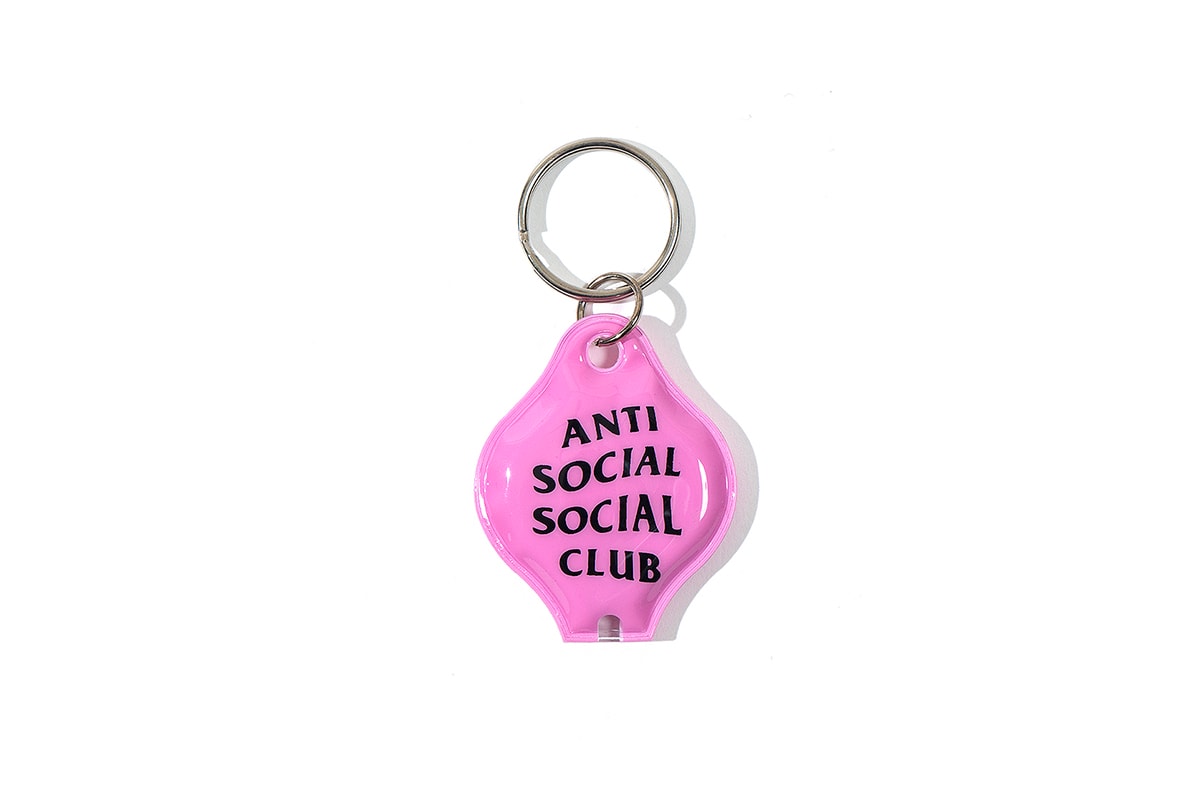 21 of 31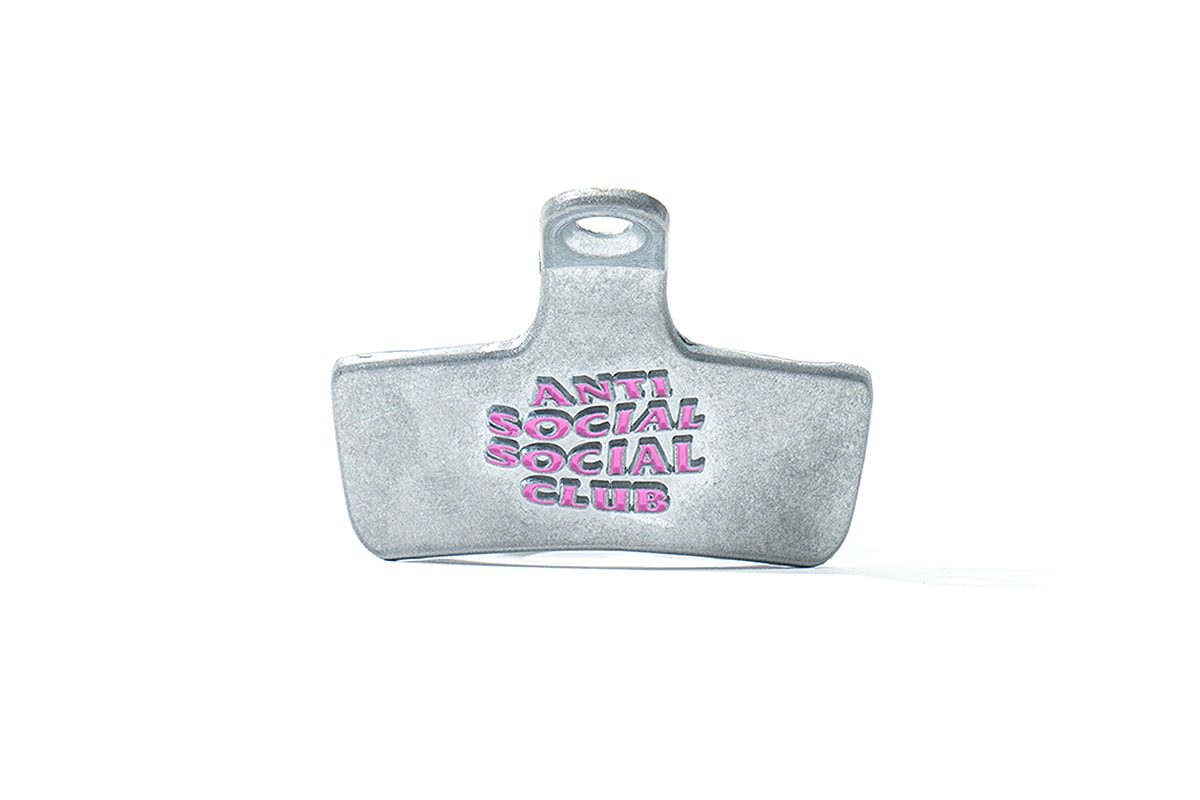 22 of 31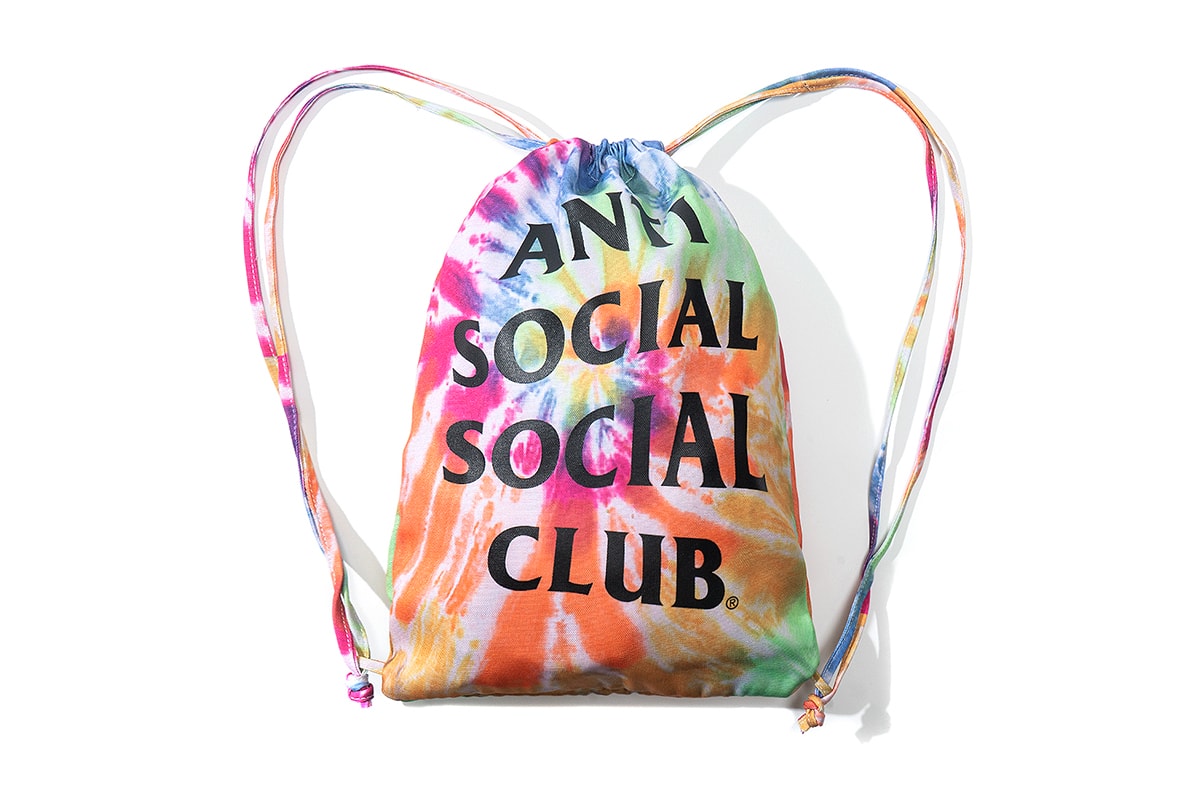 23 of 31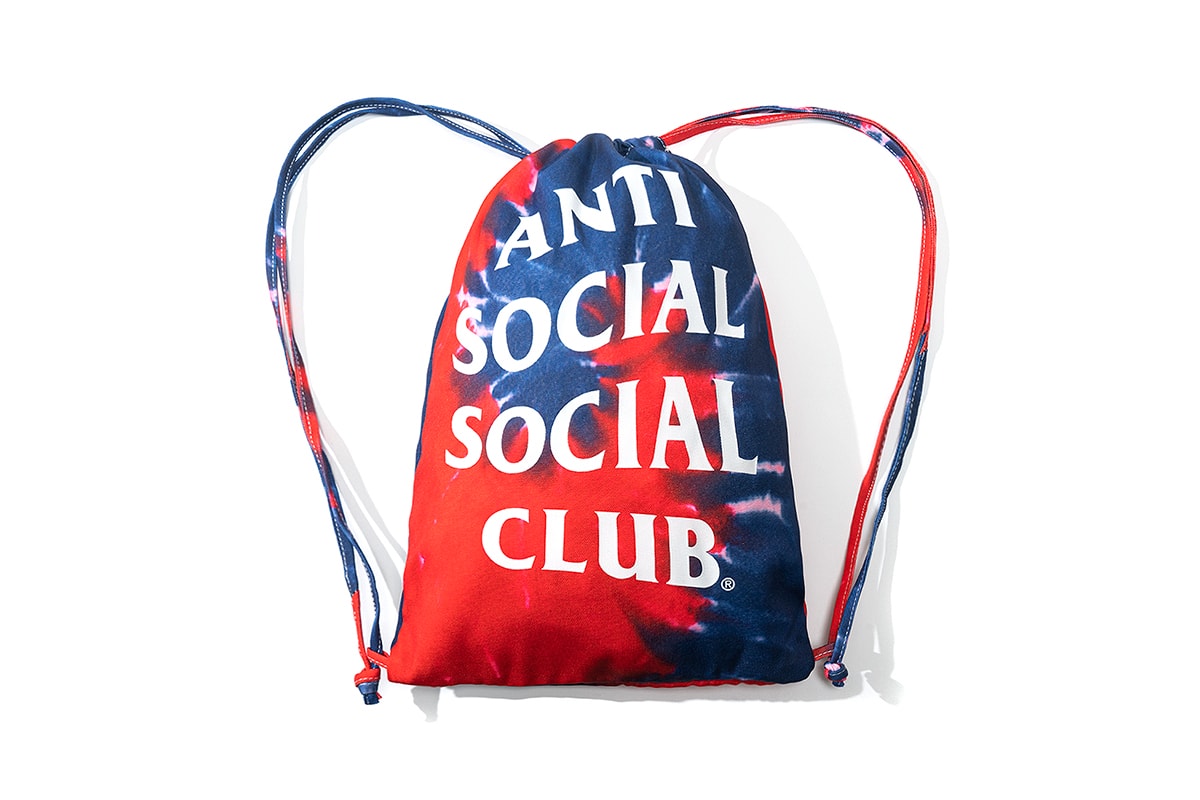 24 of 31