Autographed VIBE Magazine Poster of The Notorious B.I.G. & Puff Daddy to Auction for $54K USD
Signed on the night Biggie was killed in a drive-by.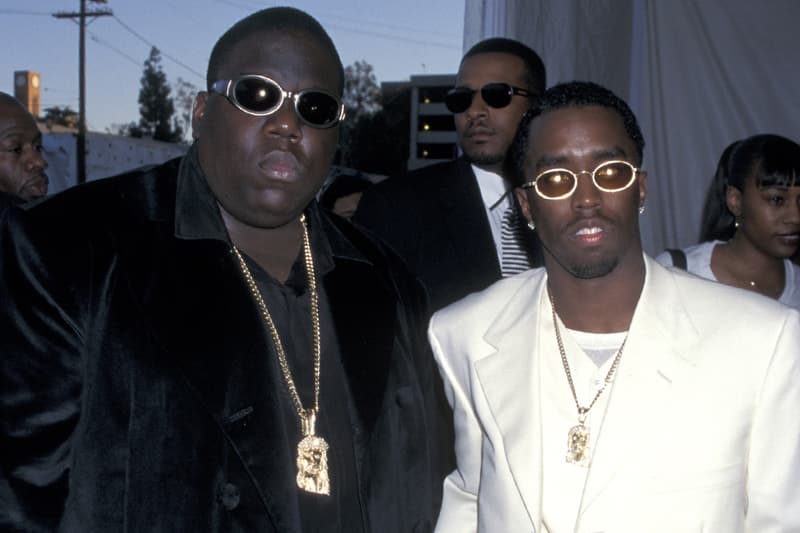 Moments in Time is auctioning off an iconic piece of '90s hip-hop memorabilia, autographed by none other than The Notorious B.I.G. and Puff Daddy on the night of Biggie's untimely death in March 1997. The auction site is brokering a 2-foot by 3-foot poster of Biggie and Puff's VIBE Magazine cover from September 1996 for a whopping $54,000 USD.
According to reports, the poster was owned by a record executive and was signed by the duo during Quincy Jones' VIBE Magazine party on March 8, 1997, at the Petersen Automotive Museum in Los Angeles. Big left the party after it was shut down by the Los Angeles Fire Department at around 12:30 AM, and shortly after, was shot four times in a drive-by while stopped at a red light on the corner of Wilshire Boulevard and South Fairfax Avenue. He was rushed to Cedars-Sinai Medical Center but was pronounced dead at 1:15 AM.
Along with the memorabilia, the son of the record executive is also including Biggie's itinerary for a west coast trip and the original invitation to Jones' VIBE Magazine party for the $54,000 USD price point at Moments in Time now.
In other music news, Kanye West remembered Kobe Bryant in the latest edition of Sunday Service.