Sony Patents New AI Assistant for the PlayStation 5
Some worry it could lead to more microtransactions.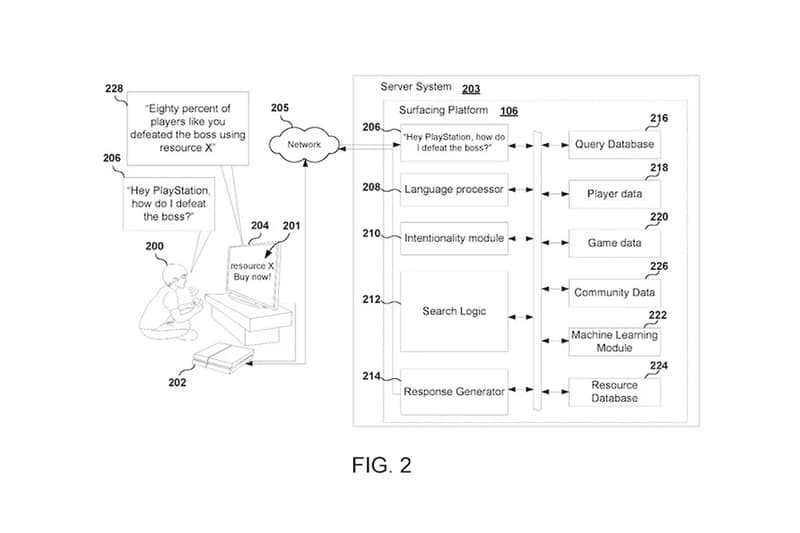 A newly published patent from the World Intellectual Property Organization reveals that Sony is planning to research and develop an artificial intelligence assistant for its upcoming next-gen console, the PlayStation 5. Similar to Amazon's Alexa or Apple's Siri, the AI will jump in and help gamers when they're stuck on a particular level or boss, offering various resources such as tips, upgrades, or even downloadable content.
"Often, there may be an in-game resource of the game environment that could aid the user in accomplishing the objective with the character," the patent reads. "The in-game resource may be downloadable content (DLC), add-ons, upgrades, items, tips, strategy, communal data, etc. However, the user is not necessarily aware that such a resource exists."
While the new feature may be helpful in many cases, some have voiced their concerns that it may lead to an increase of microtransactions, which will now be marketed or displayed more prominently through the AI assistant. External add-ons and paid items are currently less invasive within the console sphere as opposed to platforms such as mobile games, and some PlayStation fans worry that Sony's new patent may lead to a slippery slope.
In other gaming news, Fortnite has officially unveiled the Harley Quinn Birds of Prey skin.