LeBron James Sued for $33M USD for Allegedly Stealing "More Than An Athlete" Slogan
From a non-profit youth organization in Maryland.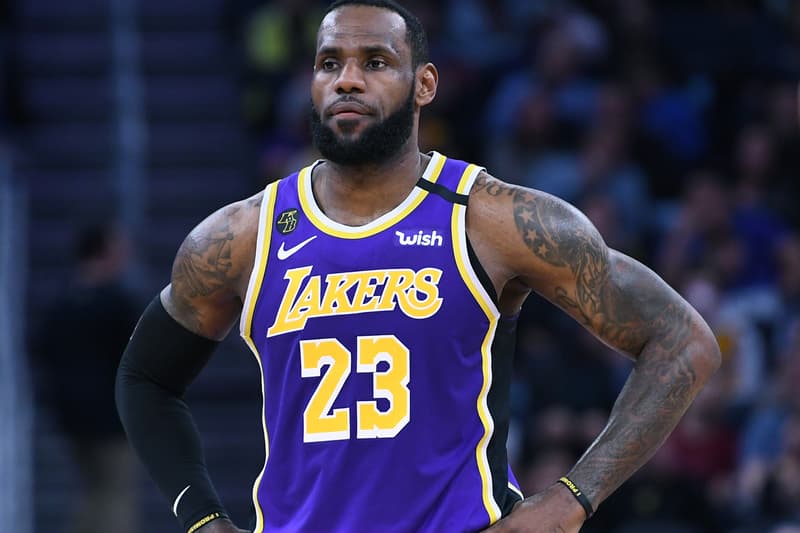 LeBron James and his company UNINTERRUPTED are now being sued for $33 million USD for allegedly stealing the slogan "I Am More Than An Athlete."
The claim comes from a non-profit youth organization in Maryland called Game Plan, who claims that James and his company had infringed on its copyright over the slogan which it trademarked back in 2016. James had started using the similar phrase "More Than An Athlete" only since 2018, after Fox News host Laura Ingraham told the now Lakers player to "shut up and dribble."
In particular, Game Plan says that James took the slogan for his own use after seeing members of the youth organization wearing shirts with the phrase emblazoned on it during a 2017 game between the Washington Wizards and James' team at the time, the Cleveland Cavaliers.
"The attendance at the game gave Game Plan tremendous exposure, as it was able to gain attention from John Wall in front of his peers including the (arguably) most famous athlete in the world, as a member of the Cleveland Cavaliers, at the time, LeBron James," says Game Plan. In response, a spokesperson for UNINTERRUPTED has stated that "The complaint filed by Game Plan today is meritless and contains numerous factual inaccuracies. Uninterrupted owns prior rights in and to the More Than An Athlete trademark."
Game Plan now claims copyright infringement and damages of $33 million USD.
Elsewhere in sports, Nike has launched a new Mercurial Dream Speed colorway.