Colin Kaepernick Announces Memoir Releasing This Year
Coming through his own publishing house.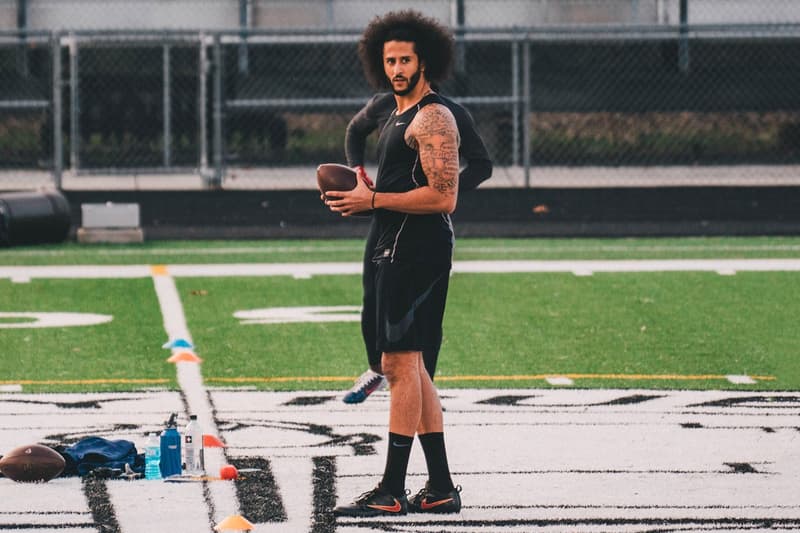 Colin Kaepernick is to release a memoir this year, published on his new Kaepernick Publishing imprint. Described as "part political awakening and part memoir," the book will look at the various life experiences that led to Kaepernick's protest, and the fall-out from the radical act.
Announcing the project, Kaepernick explained, "My protest was the culmination of years of thought and experiences, of learning and unlearning. I want to tell the story of my evolution, and the events that led me to protest systemic oppression, in hopes that it will inspire others to rise in action."
Kaepernick Publishing, which will publish the memoir, has been founded by the activist and athlete to reinforce the importance of Black ownership, as well as elevating Black and Brown voices from around the world and bringing greater diversity to the literature world. The publishing house has also partnered with Audible for the audio version of the book, with the partnership extending to cover further original audio projects. "I am excited that through this groundbreaking partnership between Kaepernick Publishing and Audible, we can elevate Black and Brown voices who can empower future generations," Kaepernick added in a statement.
Keep an eye out for more details about Kaepernick's memoir ahead of its 2020 release date.