These Are the Must-See Movies and TV Shows Premiering in March
Filled with R-rated horror and family-friendly films, alike.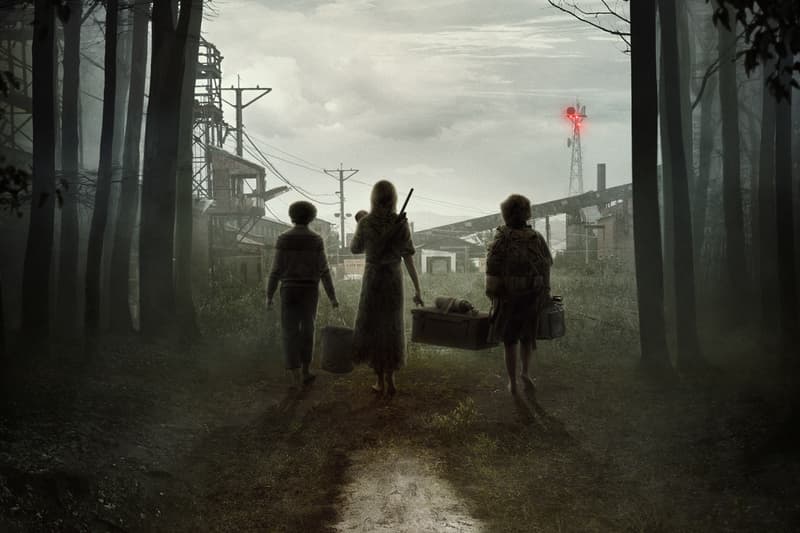 Several shows and movies are releasing this March, as the quality of content begins to finally ramp up this year. Films like A Quiet Place Part II and Mulan are finally set to arrive after much anticipation. However, at least for the latter, a Disney live-action adaptation has yet to release without any initial negative reception, and it appears Mulan has followed suit. Will this be the film to shut down all the live-action naysayers? And for AQPII, will this sequel live up to the original's surprise-hit fanfare?
Meanwhile, on the television side, titan shows like Westworld and Ozark are finally returning for their respective season three outings. The former series looks to revamp the story and style following its lackluster second season, while the former looks to keep its momentum going after a stellar season two. Check out the list below, ranging from some of the must-see releases to the more under-the-radar films and TV shows to look forward to in March.
Movies
Spenser Confidential (March 6, Netflix)
Based on Ace Atkins' mystery-thriller novel Wonderland, the film is directed by Peter Berg and follows Mark Wahlberg as Spenser, an ex-cop who gets released from prison and attempts to leave Boston behind. Spenser's former boxing coach and mentor Henry (Alan Arkin) manages to lure him back in and teams him up with an amateur named Hawk (Winston Duke). Two of Spenser's ex-colleagues are suddenly found murdered, prompting the three to reunite with Spenser's former girlfriend Cissy (Iliza Shlesinger) to solve the case.
Why it's worth your time: Much like Triple Frontier and 6 Underground before it, this is high-level mid-tier content meant for easy viewing on a Sunday afternoon. What makes it a must-see in this regard is Mark Wahlberg, one of the kings of said content. Pair that alongside the "watch anytime" perks of a streaming service, co-stars Iliza Shlesinger and Winston Duke, and it's likely this will become another notch on Wahlberg's filmography of pretty-good-to-terrible quality movies.
Bloodshot (March 13)
Bloodshot's new trailer sheds more light on the newly revived marine Ray Garrison (Vin Diesel) and his superhuman abilities, which are given to him with enhanced technology that makes him faster, stronger and able to heal instantly. Dr. Harting (Guy Pearce) created these upgrades following Garrison's death and the folks manipulating him add him to their crew of super soldiers that act as their own killing machines. Garrison, however, is plagued with memories of his wife being murdered and slowly begins to see the doctor's manipulation for what it is.
Why it's worth your time: Speaking of high-level mid-tier stars, Vin Diesel is at least within the top three actors of that special criteria. This film looks like a flash from the 90s superhero movies past, and despite the genre being elevated recently with films like Infinity War and Joker, the vibe of a 90s superhero flick is sorely missed in the landscape. Venom recently scratched that itch to worldwide success, not only as a film but also as a starting chapter in Sony's Spider-Man adjacent universe. Since this is the first film from Valiant Comics, this tactic could work the same for them.
Women of Troy (March 10, HBO)
According to HBO, "Women of Troy is a documentary film highlighting the historic and groundbreaking USC women's basketball team of the 1980s, whose talent and charisma created new possibilities for women in basketball and helped paved the way for the WNBA." The film dives into the extensive history of Cheryl Miller, often called the greatest player in the history of women's basketball. Not only did her level of athleticism amaze during her time, the film cements the prowess she exerted for future generations of female basketball players.
Why it's worth your time: The film follows the "Women of Troy" as they rise to national prominence with two NCAA championship titles and become the first women's collegiate team to visit the Ronald Reagan White House. These athletes were trailblazers in their day, and as a result, have been able to create new possibilities for women in basketball and in countless other endeavors as well. Now is as good a time than any to hear their stories.
Big Time Adolescence (March 13)
A suburban teenager (Griffin Gluck) comes of age under the destructive guidance of his best friend, a charismatic college dropout (Pete Davidson). This includes teaching his buddy how to sell drugs and giving him tips on sex.
Why it's worth your time: This one looks like a coming-of-age film with a spin not usually seen in this type of film. Which is to say, knocking your idols off their pedestals and realizing their glamorous, devil may care attitude is an affront for horrible choices and the misery of reaping those consequences. The film also seems to have a melancholy tone as well, something unique you also don't see in this genre of film.
A Quiet Place Part II (March 20)
The sequel film focuses on Emily Blunt's character and her children Regan (Millicent Simmonds) and Marcus (Noah Jupe) traversing the silent world, avoiding the sound-sensitive creatures that brought down society. As they're hiding, they meet a new survivor played by Cillian Murphy, who tells them there's nothing left before seeing a baby is traveling alongside the three. From there we see various action shots of them avoiding the monstrous creatures and to some sort of safe haven.
Why it's worth your time: The first film was part of a gaggle of horror films released in 2018 that made the genre a must-see spectacle again. We believe based on the impact the previous film had on the genre that its sequel is mandatory viewing, especially if you favored the film as we did. It appears the film will also retain its minimalist approach to storytelling and characters, although we imagine there's going to be a lot more verbal discussions this time around.
Mulan (March 20)
The highly-anticipated film directed by Niki Caro (2002's Whale Rider) will closely follow the same plotline of 1998's animated version, which was based on the famous Chinese folktale of Hua Mulan, who sets off to join the men-only Imperial Army and help China fight against northern invaders. During her epic journey, Mulan earns the respect of her fellow warriors, her ailing father, and the whole nation.
Why it's worth your time: If you look beyond the lead actress Liu Yifei's comments on political matters and the fact that there's no Mushu, ​this movie looks to tell an accurate tale of the folklore surrounding Mulan, not cartoon it up for the general audience the way its animated counterpart did. By the way, Shang isn't in the movie either.
TV
Castlevania: Season 3 (March 5, Netflix)
The official synopsis notes "Trevor Belmont, last survivor of his house, is no longer alone, and he and his misfit comrades race to find a way to save humanity from extinction at the hands of the grief-maddened Dracula and his sinister vampire war council."
Why it's worth your time: The series is great, probably one of the best shows Netflix Anime has to offer, and its showing no signs of slowing down. What's more, there's a ton of material left from the game's to keep the party going. Not to mention that "Bootleg Universe" Adi Shanker was talking about.
Westworld: Season 3 (March 15, HBO)
The artificial Dolores (Evan Rachel Wood) and Bernard (Jeffrey Wright) have successfully made it into a new life in the futuristic real world. Aaron Paul will join this season as a mysterious new character ready to take down a common enemy with Dolores. As a result of escape, however, Maeve (Thandie Newton) is recruited by Vincent Cassel's new character to track down and kill Dolores.
Why it's worth your time: This season looks to take folks out of the artificial worlds and into the bold real world. Surprisingly, it's more constraining to tell stories about multiple realities than it is to explore the real world that established this trend in society, as evident with the lackluster response to season 2. Hopefully this acclaimed series gets back on its feet this season.
Altered Carbon: Resleeved (March 19, Netflix)
Dai Sato, the creative mind behind "Cowboy Bebop," further explores and expands upon the "Altered Carbon" universe with a new Japanese anime series.
Why it's worth your time: The first season was greatly received and had a great season finale. The change up of lead actors and the immersive sci-fi world especially, offers something not even Star Trek: Picard or Star Wars has managed to grasp. They're going to dig dipper into the universe with its upcoming anime as well.
Ozark: Season 3 (March 27, Netflix)
Ozark tells the story of the Byrde family when they are forced to flee to Ozarks after a money-laundering operation in Chicago. After six months later following season 2, their casino is up and running, but Marty and Wendy are fighting for control of the family's destiny. Marty preaches keeping the status quo. Meanwhile, aided by an alliance with Helen and drug cartel leader Omar Navarro, Wendy plots for expansion.
Why it's worth your time: Jason Bateman can seemingly do no wrong on the television scene. Whether we're talking Arrested Development, his new HBO show The Outsider, or Ozark, he continues to churn out his in this medium. He's even double-downing on the effort starring in the last two shows mentioned at the same time. Not to mention, as we've previously stated: It scratches that Breaking Bad itch better than the Breaking Bad spin-off. Although, we hear that show is great as well.