New Patent Reveals Apple Working on Folding iPhone Display
Rivaling Samsung.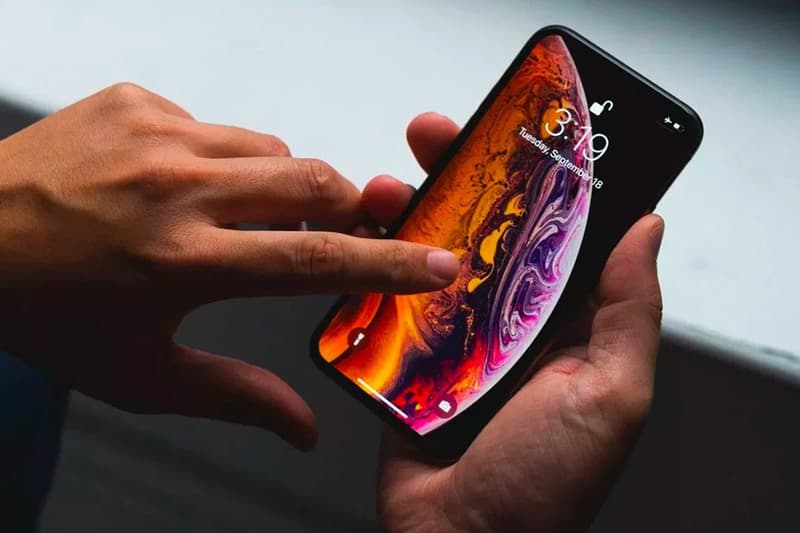 Earlier this year an Apple patent surfaced, revealing an ambitious all-in-one iMac design.
Now a similar patent has been published by the US Patent and Trademark Office on Tuesday titled "Electronic devices with flexible displays and hinges," this time showcasing the tech giant's plans for an all-new folding iPhone display with a robust bend radius which could rival Samsung's Galaxy Fold. According to the patent, Apple is looking to create a foldable iPhone, one that is equipped with a hinge that allows a flexible display to be bent enough for the smartphone to fold, but preventing the display from developing a crease, and thus breaking.
Creating a foldable phone is, of course, a difficult feat especially for displays. Over time, creasing can appear on extra bumped sections causing fatigue and eventually leading to a crack or break down the line. Apple's solution is that it needs to bend the display in a certain way, specifically by allowing the middle section to bow outward slightly before making the curve around. This will then allow for a larger radius bend, while also minimizing stress.
To accomplish this, Apple proposes a hinge mechanism that allows the screen to be supported by the main housing, flat and held in a planar state. The patent lists its inventors as Jiang Ai, Mitchell A. Heschke, Soyoung Kim, and Stephen R. McClure.
So far no details on when Apple's folding iPhone will release, or if it's confirmed. However 2021 will bring on a third generation of folding Android phones which means Apple may not want to stray to far behind. Let us know your thoughts on the patent's details below.
In more tech-related news, Dyson just patented headphones that double as an air purifier.