Nite Ize Offers an LED Alternative To Chemical-Filled Glow Sticks
Adding a disco mode for nighttime festivities.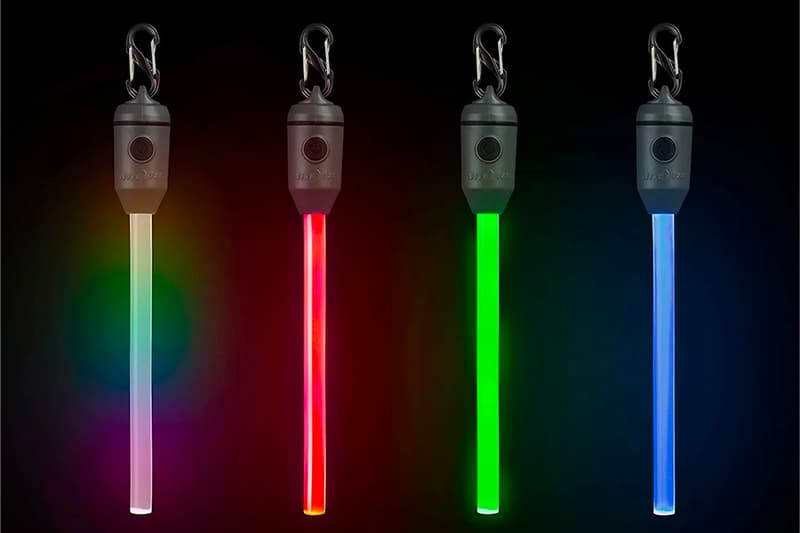 Glow sticks are synonymous to a discotheque themed party or a night of envisioning oneself as a part of an epic battle in the Star Wars universe. With the new year coming up, it also adds a splash of color and light to any sort of nighttime festivity.
Nite Ize has released a set of glow sticks that offer longer-life. Different from the traditional ones, this version is not filled with any sorts of chemicals and lasts up to 8.5 hours. Nite Ize uses LED for its compact Radiant Rechargeable Glow Stick (or lightsaber, as the inner fantasy fanatic might call it) and has Disc-O Select which allows users to choose different color modes – green, blue, red, or flashing red – with just a swift click of a button. The glow stick takes approximately 1.25 hours to recharge, using a USB cable that connects to a detachable top for access to the charging port. Users will see it completely illuminate red when charging, and once fully charged, the light turns off immediately.
To ensure that it is as long-lasting as possible, Nite Ize has added a lockout mode that prevents any accidental activation and battery drain. It is also waterproof, submersible in one meter of water for up to 30 minutes and is equipped with an S-Biner for easy detachment and attachment. Not only is this versatile for a night of celebration, but can act as a part of a safety addition to any emergency car or home kits for on-hand hours of visibility.
Nite Ize's Radiant Rechargeable LED Glow Sticks are priced at $11.99 USD and are available at Nite Ize.
In case you missed it, Federal Aviation Administration announced a new set of rules for drone package deliveries.
View this post on Instagram