NBA to Implement Heavy Penalties for Violating COVID-19 Safety Protocols
Including in-season quarantine, fines and suspensions.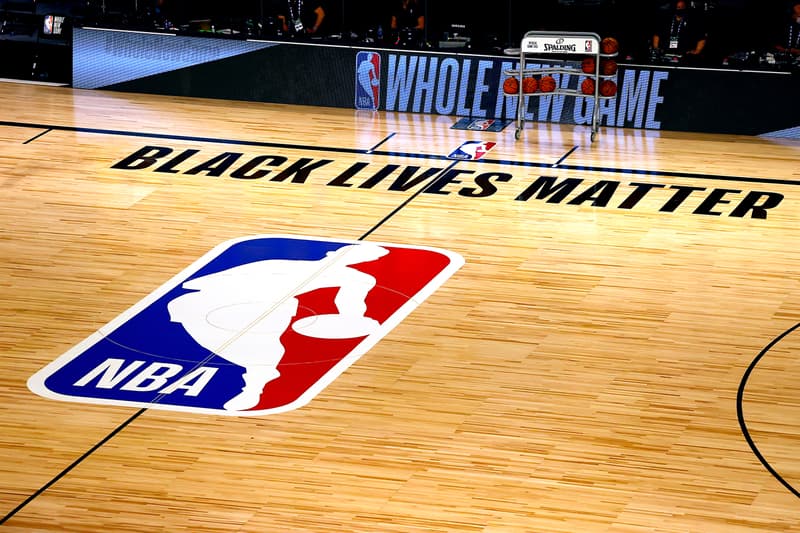 The NBA will reportedly sanction teams that violate the league's coronavirus safety protocols, warning that franchises could receive "fines, suspensions, adjustment or loss of draft choices and game forfeitures."
In a 158-page Health and Safety Memo obtained by ESPN, the league announced that it might "conduct unannounced in-person inspections of team facilities" to ensure that they are following the safety guidelines. If a player has been found to have violated the safety protocols, they could undergo in-season quarantine and "may be subject to a proportionate adjustment to pay for any games missed during the period that the player is in quarantine and undergoing testing due to engaging in such activities and/or conduct."
Additional disciplinary actions such as warnings, educational sessions, fines and suspensions by the teams or the league could be implemented. Organizations will also be punished if they do not meet the safety guidelines and/or fail to report violations, and multiple disobediences may result in "enhanced discipline."
The upcoming NBA season is scheduled to tip off on December 22 and will move away from the previous season's bubble setup. The league has allowed players and staff to leave their hotels for very specific dining arrangements, however those at home will be forbidden to go to venues such as bars, lounges, clubs, public gyms, spas and pools, or attend live entertainment or game venues and any type of indoor gatherings with more than 15 people.
In case you missed it, LeBron James signed a two-year extensions with the Los Angeles Lakers.