LeBron James and the Los Angeles Lakers Agree On Two-Year, $85 Million USD Contract Extension
How many more rings will the King will get in LA?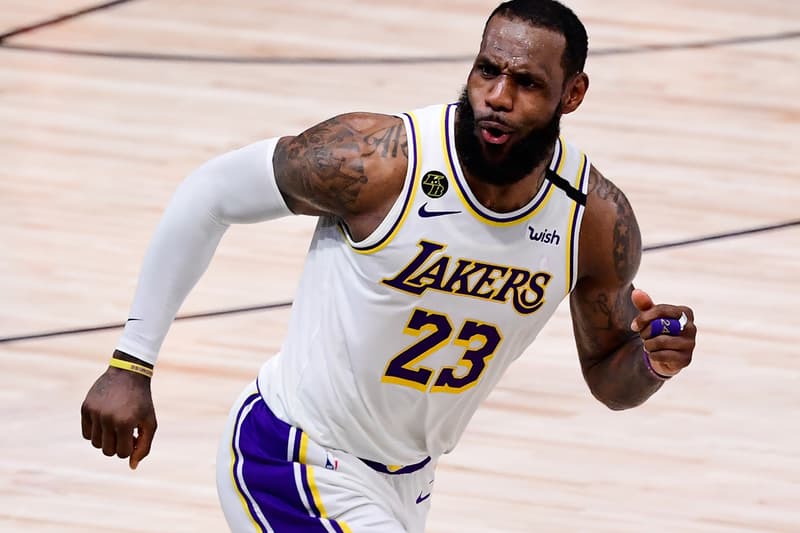 Four-time NBA champion LeBron James has agreed to a two-year, $85 million USD contract extension with the Los Angeles Lakers. Confirmed by his agent Rich Paul of Klutch Sports Group, the extension keeps the King locked into the City of Angels through the 2022-2023 season — which would eventually mark his 20th year in the Association.
For the next three seasons in the league, James will be slated to rake in $39.2 million in 2020-21, $41,180,544 USD in 2021-22 and $44,474,988 USD in 2022-23, which would bring his total NBA earnings to a whopping $435 million by the end of his extension.
This past season, the kid from Akron repleted the stat sheet with just over 25 points and 10 assists per game, and lead his Lakers to a successful postseason run down in the Orlando bubble where the team claimed its 17th championship title in franchise history. Versatile big man Anthony Davis is expected to return to the team, and the Lakers' front office has executed strong moves this offseason with the acquisitions of Montrezl Harrell, the 2019-2020 NBA Sixth Man of the Year, and scrappy two-way point guard Dennis Schroder. Given that the team has arguably been re-loaded with more skilled pieces than they had on their roster last season, it is likely that was a huge factor for James in desiring to bet on the Lakers for two more years.
For more news relevant to the 18-year hoops veteran, the Nike LeBron 8 Retro has been unveiled in a Lakers-inspired colorway.