Learn to Customize Your Canvas Chucks Using Heat Transfer
Give your favorite pair a holiday revamp with this step-by-step guide from 'HYPEBEAST How-To.'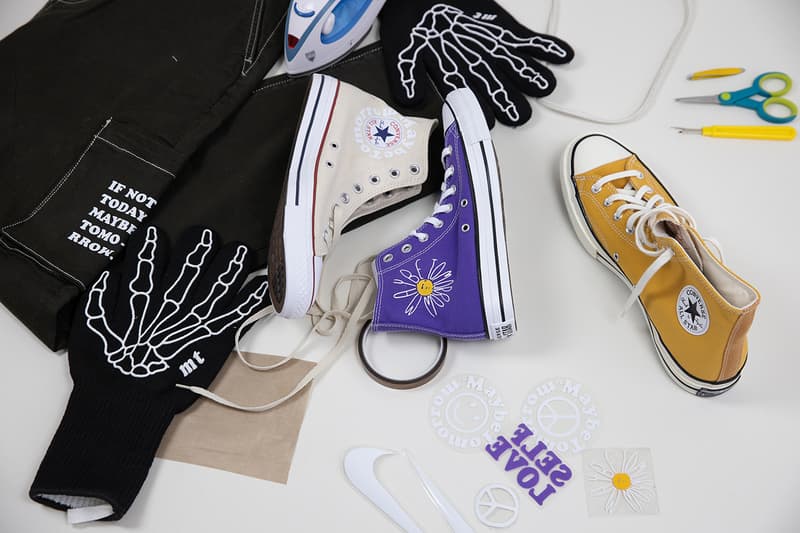 If you're itching for new Chucks, why not give some love to a pair you have already? Mark Nguyen, owner of the Los Angeles-based lifestyle brand Maybe Tomorrow, walks through all the steps for heat transferring on canvas in this latest edition of HYPEBEAST How-To.
Using Maybe Tomorrow's "DIY" pack which releases this Friday, Nguyen places a daisy design in place of the Converse logo. He removes the patch with seam rippers, taking care to keep the surface of the canvas clear of any stray threads by pulling them off with tweezers.
The heat transfer itself doesn't take long, but requires a steady hand and a carefully calibrated iron (if it's too hot, you can melt the vinyl). Nguyen aligns the daisy's center with where the center of the Converse patch used to be, places the teflon sheet over the new logo and puts on his heat resistant gloves. He presses the iron to the design for about 15 seconds and for a few seconds more as needed to finish off any stubborn pieces of the vinyl.
Get the step-by-step run down by watching the video above, and try your hand at some other artistic pursuits via HYPEBEAST How-To like crafting a ceramic cup, making a collage, and more.