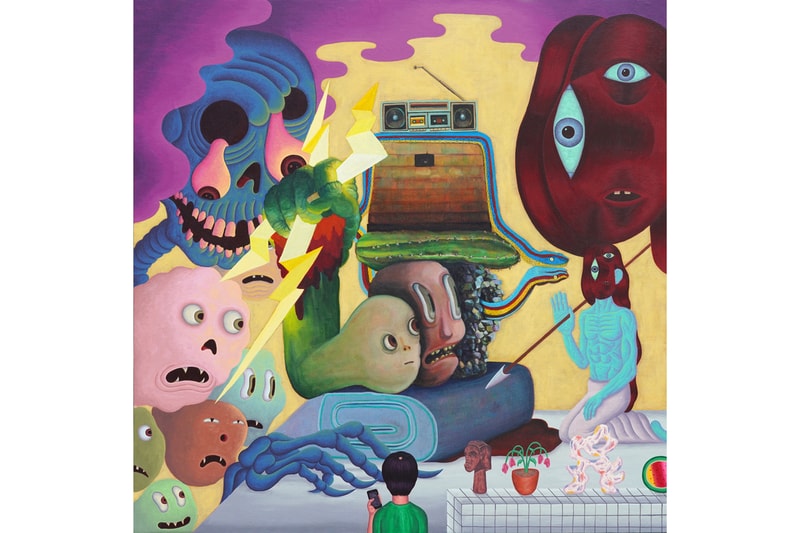 1 of 11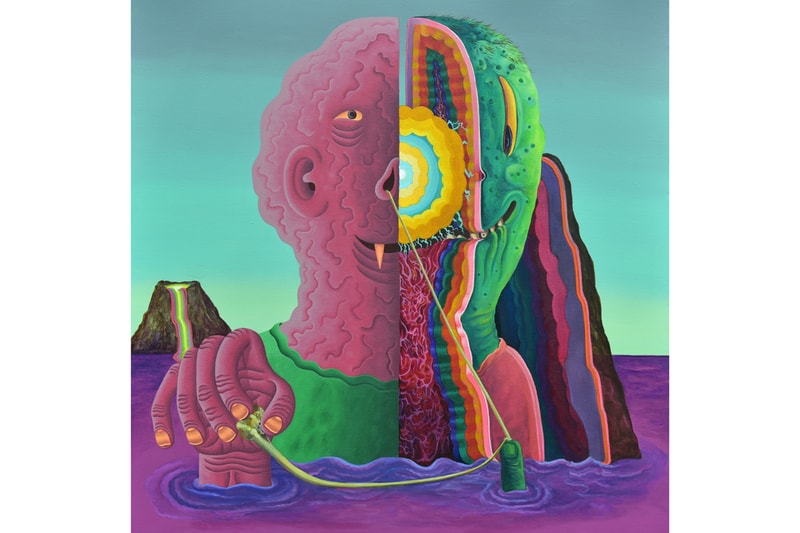 2 of 11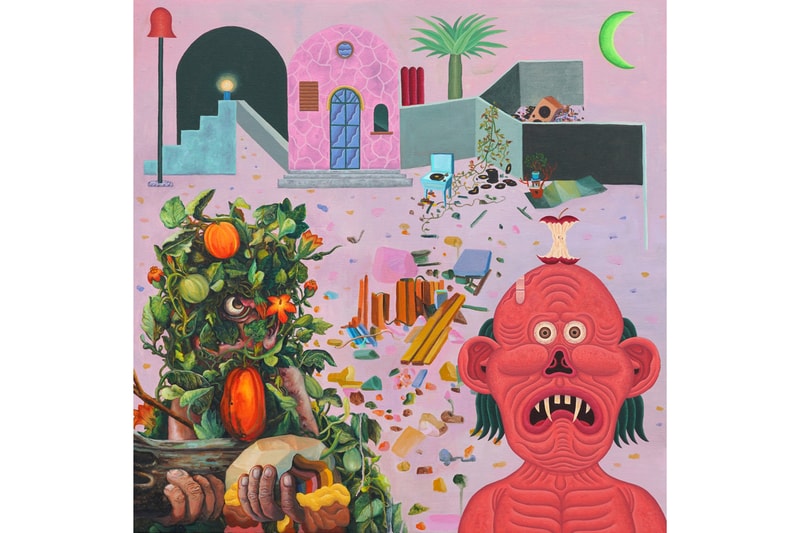 3 of 11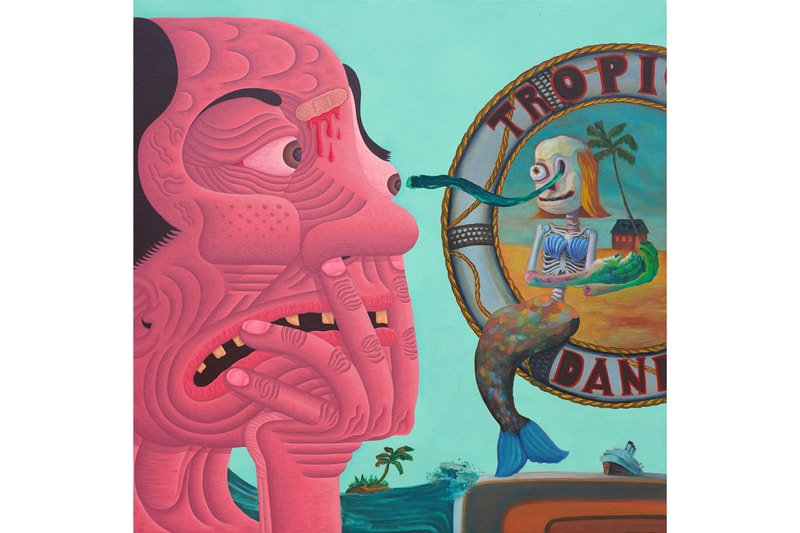 4 of 11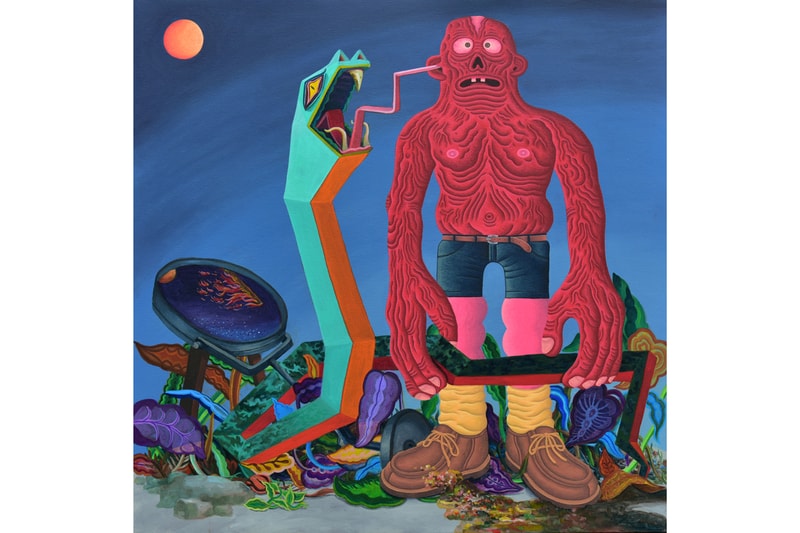 5 of 11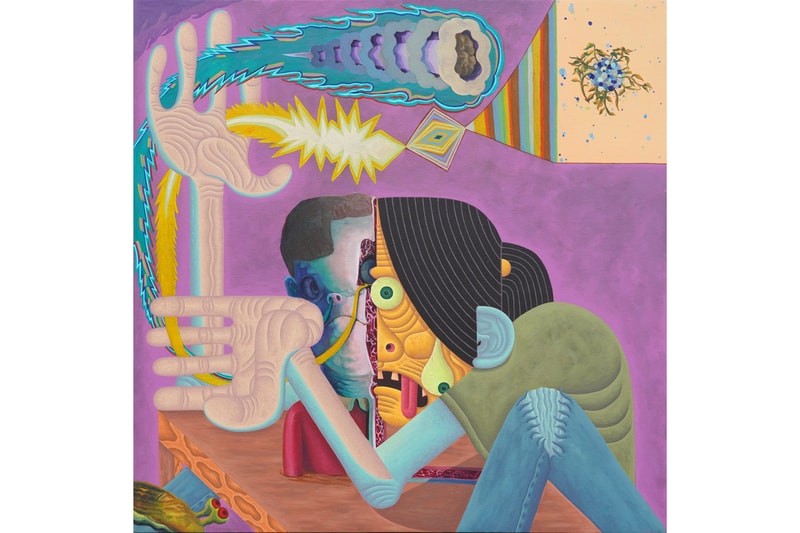 6 of 11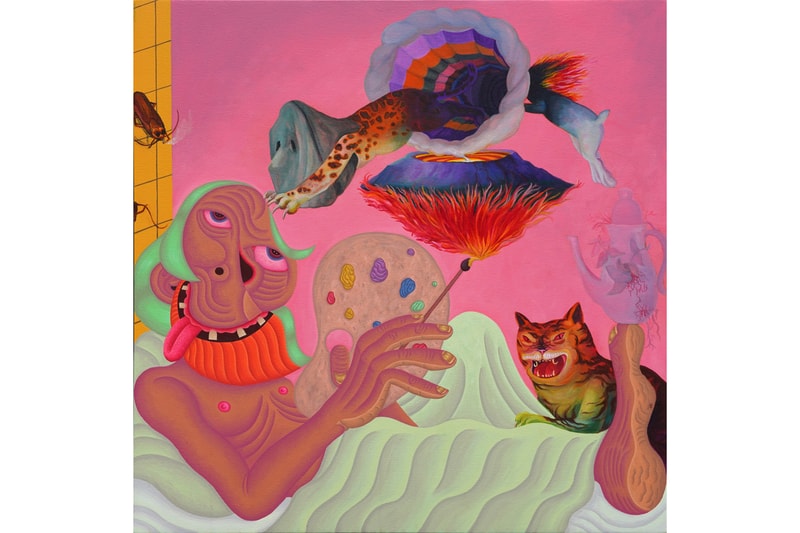 7 of 11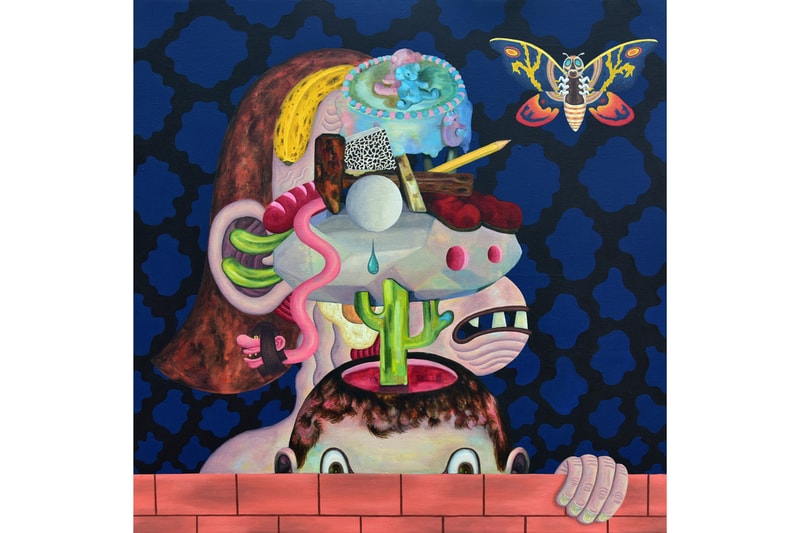 8 of 11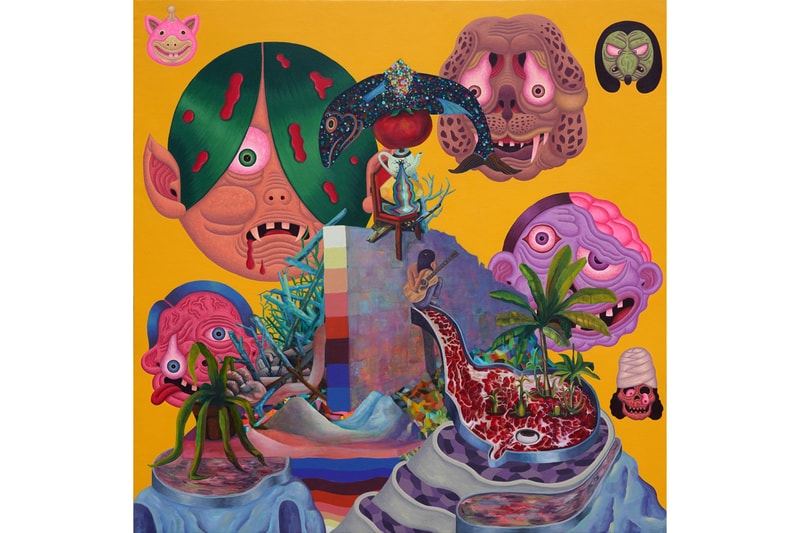 9 of 11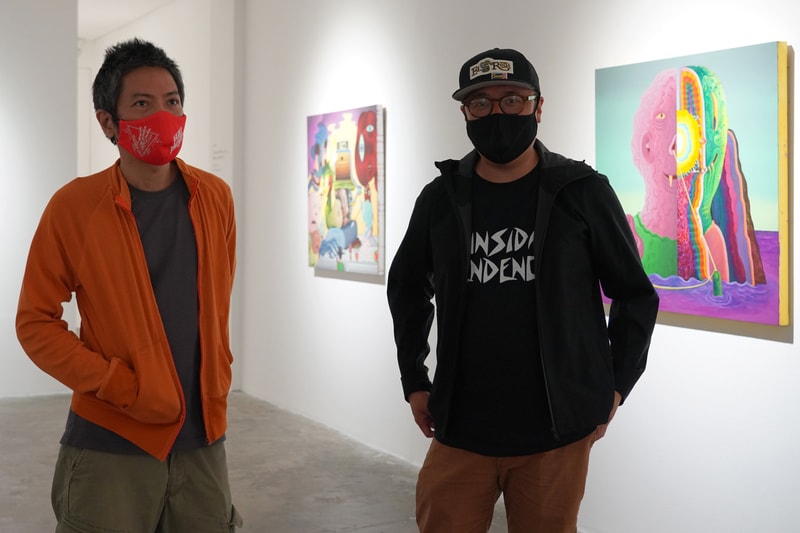 10 of 11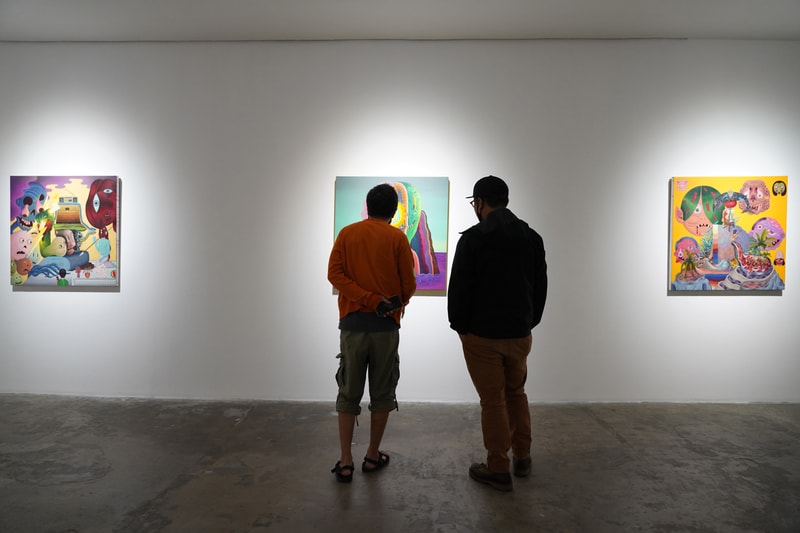 11 of 11
Mariano Ching and Louie Cordero Unleash Biomorphic Figures in Manila
A series of collaborative paintings as part of an exhibition called "Bat Soup Painters."
---
Mariano Ching and Louie Cordero are contemporary artists from Metro Manila who create psychedelic compositions of surreal, twisted biomorphic figures across paintings, sculptures and mixed-media artworks. Rarely do you see artists create works together on a single canvas that complement each other's styles, but the duo has engaged in a series of compositional exchanges to realize an exhibition show, entitled "Bat Soup Painters," that blends their distinctive elements into a series of harmonious yet chaotic imagery in Metro Manila's MO_Space Gallery.
Ching is known for his surrealist, psychedelic narratives across drawings, paintings wall installations and sculptures. Cordero, on the other hand, creates works that are an explosive mix of comic art, pop culture and gore-fest films that reflect the turbulent politics and strong-held religious ideals in Philippine society. Both artists, however, depict worlds that are infused with dystopian dreams and unshapely characters,
In the weeks leading up to the show's launch back on December 5, the artists would meet in a designated parking lot in a town in Laguna to swap their paintings. The undisclosed location in which they met is directly the halfway point between the artists' respective homes. The artists would also meet in the middle when it came to the intricate creative process behind the paintings which are on show now at MO_Space Gallery. To elevate the ideas behind their shared compositions, the artists would also swap music, comic books and zines.
"This series of exchanges has resulted into an exhibition called 'Bat Soup Painters' — a two-man collaboration between Ching and Cordero who have reprised this dialogic approach to painting, transforming the canvas into a broth of connecting organisms and elements from the two artists' distinct stock of images," said the gallery in a statement. "Cordero's deliquescent and unshapely characters meet Ching's farcical and varicolored scenes — this admixture applied into the same surface provides an intriguing affinity that seamlessly connects both worlds."
View select works from "Bat Soup Painters" in the slideshow above and head to MO_Space's website to learn more. The exhibition is running until December 31 at the address below.
Elsewhere in art, Frieze has rented out a long-term gallery space in Mayfair London.
MO_Space
3rd floor, MOs Design Bldg
B2 9th Avenue, Bonifacio High Street
Taguig, Metro Manila 1634
Philippines